There's more to see then the iconic Sydney Opera House in Sydney, Australia. One of the largest metropolia in Australia and the New South Wales capital boasts of beautiful beaches, rich marine life, great national parks, and awesome cultural heritage. There are lots to do around the coasts of the Circular Quay port and the enormous Darling Harbour. Harbour Bridge and the Royal Botanic Garden are popular meets up places for tour groups. Book one of these Airbnb experiences in Sydney, Australia for an exciting vacation in the city Down Under!
Get ready to put on some sunscreen as you start the day paddling your kayak across the Sydney Harbour! Matt, a certified Kayak instructor, guides you through the Harbour Strait, takes your photos with the Bridge, and off to Goat Island for a quick stop. After exploring the island, you return to the mainland via the Darling Harbour. Take a hot shower and change into fresh clothes before ending the day with a sumptuous lunch at Sydney's Fish Market. Matt can provide a spare towel and some extra clothing for you as well as the single and double kayaks.
Harbour Kayak Adventure

Duration: 3.5 hours
Book the Blue Mountains full day tour and commune with nature for 10 hours. Explore the amazing wilderness, discover exotic plants, and visit hidden mountain villages. Your professional guides Dave and Jon have conducted tours for three decades and know the landscape like the back of their hand. The tour group of 20 persons is picked up at the Central Station at exactly 7:45 am. Ride an air-conditioned bus to the Featherdale Wildlife Park, Scenicworld, and ends with a Sydney Harbour cruise around 6:00 pm. A private tour can be arranged but no refunds if you arrive late.
Blue MountaIns Private Day Tour Plus

Duration: 10 hours
Take a city tour with a local who speaks fluent English and Chinese leading you to hidden places that change the way you see Sydney! Justin, your tour guide will happily give you a unique city walking tour of Sydney. The tour group meets up at the Pyrmont Bridge at Darling Harbour, the start off point of the city walk. For two-and-a-half hours he will take you around the inner-city streets of Pyrmont, Glebe, and Ultimo like the local bookshops, restaurants, cafes, and bars and even treat you to around of the local drinks. He will tell you about Sydney's history not found in school books and anecdotes about the typical Australian lifestyle. Though guests 10 years old and above can participate, only guests within the legal drinking age will be served alcoholic drinks.
Hidden Sydney - Stories, Food & Coffee

Duration: 3 hours
Dirk, a highly experienced water sports enthusiast and sailor, is your guide for this exciting and unique boat tour around Sydney Harbor. He provides the speedboats, life vests, ponchos, and waterproof bag, conducts a briefing, and leads the group all the way. You get to drive the boats yourself with Dirk by your side as you pass the Harbour Bridge, Sydney Opera House, the Navy ships of Garden Island, Shark Island, Clark Island, and more. Driving experience and driver's license are not required. Guests who are 18 years old and over can ride the 2 passenger speedboats can carry up to 220kg (485.01 lbs). You can hire three boats for small groups so you can drive all the boats together out in the water.
Self-drive Speed Boat Adventure

Duration: 2 hours
Every day is a beautiful day to binge on seafood here at Sydney's Fish Market in Pyrmont, the third largest seafood market in the world. Your food adventure starts with a leisurely stroll at the fisherman's wharf to handpick your lunch from the day's catch. Your guide Stevo is a professional diver and fisherman who will help you select and combine a wide variety of seafood products like fish, prawns, King Fish sashimi, Sydney Rock Oysters. He will cook these in Aussie barbeque style paired with local wine and gourmet salad while dining under a canopy of trees and hum of birds in a Glebe park just 10 to 15 minutes away. It's a unique gastronomical experience you must try!
Seafood Lunch: Fish Market to BBQ

Duration: 2.5 hours
Editor's Note: There's no photo available at the time of writing
Level up your yoga exercise routines by combining it with a popular water sport in Australia. Courtney, your yoga instructor, teaches an innovative way to do yoga out in the ocean with a one-hour session using paddle boards. Your group will paddle out to the coast of Bondi and Coogee to bond with nature and the sea. After a short briefing on the proper use of paddle boards, you will then use them to stretch, balance, and splash while doing yoga. Return to shore and enjoy the rewards of healthy, delicious snacks.
Floating Yoga

Price: USD 53 per person

Website:
Go underwater with a professional diver and photographer in Manly. James, an underwater photographer for 10 years, a surfer for 15 years, and a certified surf lifesaver, will be your guide during the 2-hour experience. He knows the best spots in Manly where you can safely snorkel and take awesome undersea photos with the exotic marine life. The pictures will be sent to you at a later date. If there is still time, James may take the group out for coffee after the dive.
Call him to set a schedule with a group and see if your preferred time is available. The fees cover the use of snorkelling equipment, lockbox storage, buoyancy aids, and underwater photography services. The wetsuit is rented for $10. Bring yourself, sunscreen, a towel, swimming gear, and drinking water. Children from ages six and above can participate.
Snorkel in Manly with a local expert

Duration: 1.5 hours
Hire a professional photographer to take your pictures while you are touring the scenic areas in Sydney! With your photos being taken by a professional you can enjoy your trip for two hours without worrying about taking enough pictures or if you are focusing your camera correctly. She is also a seasoned traveler so she knows the importance of immortalizing these moments in photos. The photo tour starts in Hyde Park, going through the Botanical Gardens, The Anzac Memorial, The Barracks, St. Mary's Cathedral, the Opera House, The Mint, and Harbour Bridge. In two to four days, you will be receiving around 30 of the best pictures that were taken through your email.
Portrait Session @ Iconic Sydney Spots

Duration: 2 hours
NOTE:: This paragraph is hidden in published article because one of the property is invalid for more than 2 years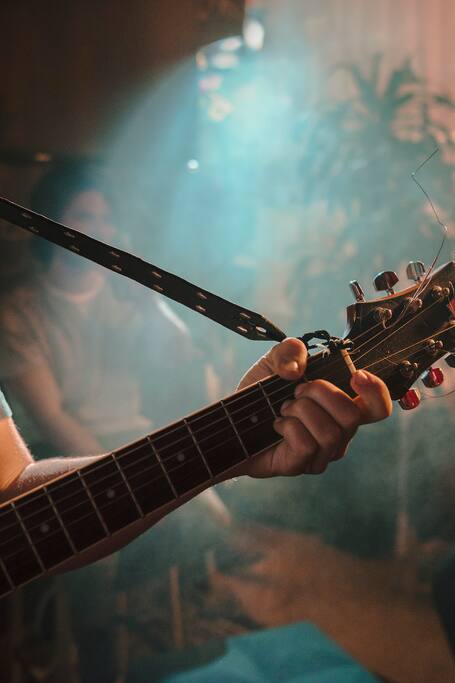 Have a drink and listen to beautiful music written and performed by one of Sydney's acclaimed indie musicians in the Utzon Room of the iconic Sydney Opera House. Guests are served snacks and drinks by the on-site bar while enjoying the awesome sunset scenery of Badu Gili and Bennelong Sail. At sundown, the lovely voice of Tia Gostelow, a multi-awarded folk singer and songwriter, croons the crowd with her up close performance that makes the two-hour experience truly unforgettable.
Intimate Concert at Sydney Opera House

Duration: 2 hours
NOTE:: This paragraph is hidden in published article because one of the property is invalid for more than 2 years
For 1.5 hours you will go on a nature walk with an authentic Aborigine guide. The walking tour will be held in the Royal Botanic Garden of Sydney, Australia's long-standing scientific institution and the Cadigal's important ceremonial grounds. Here guests will learn about the rich and diverse Aborigine culture, encounter exotic plants, discover native tools and weaponry, and know how all of these contribute to their lifestyle. The tour is concluded with a taste of yummy bush jams and native bread. You just need a good pair of walking shoes, sunscreen, a hat, a bottle of water, and an umbrella.
Aboriginal Heritage Experience

Duration: 1.5 hours
Enjoy the Down Under
Above land and below the sea are several exciting activities that await you in Sydney! These are all unique for it's a reflection of their diverse culture and habitat. Remember to book these Airbnb experiences for a memorable visit to Sydney, Australia!
Disclosure: Trip101 selects the listings in our articles independently. Some of the listings in this article contain affiliate links.
Get Trip101 in your inbox
Unsubscribe in one click. See our Privacy Policy for more information on how we use your data