Known as the capital of India's Telangana state, Hyderabad is a wonderful hub for the technology industry of the country. It is an upscale Indian city that reflects the country's authentic culture and heritage. Here, you can see wonderful shopping malls, excellent restaurants, fabulous retail shops, and frequently visited establishments by locals and tourists alike. Also, if you decide to tour the location, you can visit the iconic Charminar Mosque, marvel at fascinating artifacts at the Salar Jung Museum, or visit the remarkable Golconda Fort. If organizing an itinerary is not your strongest suit, make your Hyderabad vacation more convenient and hassle-free by just booking exciting day tours available in the market. We have compiled for you a list of top day tours in Hyderabad, India, that you can choose from. Freely browse below.
Get to visit the largest integrated film city of the world through this Ramoji Film City day tour. See this vast land of sets and replicas, and learn more about the fascinating film industry. Learn first hand how movies are created and get tips and trivia from professionals. Basically, this is like a fantastic tour and masterclass for people who have a certain fascination for film making. This tour package also includes a sightseeing tour to man-made cityscapes and various themed gardens. Plus, it includes a complimentary pick-up and drop-off service, lunch, snacks, a professional guide, and many others.
Hyderabad Ramoji Film City Day Tour Singapore

Duration: 8hr - 10hrDuration
If there's one way to get to know a foreign city's culture and history, it is through museum visits. Hyderabad is a vibrant city with a plethora of fascinating museums that showcase diverse art themes and different concepts. If you are into this kind of attractions, you might be interested in booking this affordable Hyderabad Salar Jung Museum and Nizam Museum day tour. Take a trip down memory lane to Hyderabad's culture and history through this activity. You will also get a glimpse of the past monarch's lifestyle and the ancient civilization. Plus, you will enjoy a sumptuous lunch and get to buy delightful souvenirs
Hyderabad Salar Jung Museum and Nizam Museum Day Tour

Duration: 7hrsDuration
If you have so much time in your hands and don't know what to do with it anymore, why don't you spend it wisely by signing up for a full-day sightseeing tour of Hyderabad? Get to see amazing gems of tourist attractions and not worry about transport hassle and language barrier. This package is customized featuring an excellent itinerary ideal for tourists. Guests will get to witness the city's majestic architecture, shop at fantastic stores, and learn about Hyderabad's culture. Some of the places that you will visit are Charminar, Golconda Fort, Laad Bazaar, and Warangal Fort.
Full Day Sightseeing Tour of Hyderabad

Duration: 8 hours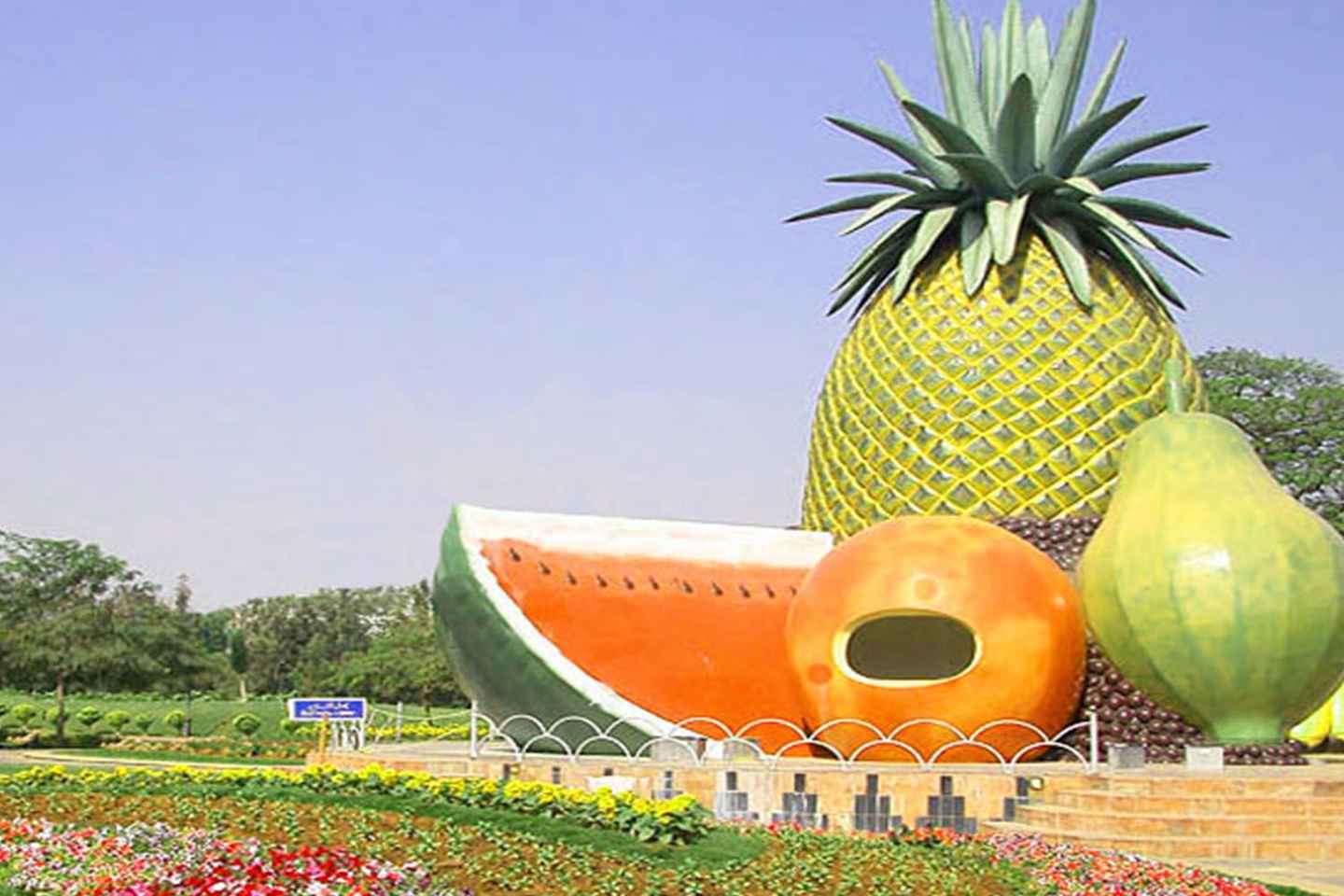 If you want to see what the night scene in Hyderabad is all about, book this interesting evening tour to the city with a boat ride, laser show, and a fantastic dinner. Marvel at the beauty of the night lights and enjoy exciting activities that are surely an experience of a lifetime. Through this tour, you will get to visit the biggest man-made lake in Asia, get to see sparkling lights at the Lumbini Park and be one with nature at the beautiful NTR Garden that is newly remodeled. Plus, experience this journey with a hospitable and professional guide who will give to tips and trivia about the wonderful Hyderabad.
Hyderabad Evening Tour with Boat Ride, Laser Show & Dinner

Duration: 8.0 hour
Planning a trip to the beautiful city of Hyderabad? If so, why don't you hire a professional local guide to help you with the twists and turns of the city? This affordable tour package is a convenient way to make your trip more convenient and hassle-free. Through this package, you wouldn't have to second-guess which attractions to visit, and cluster them according to their location for a more efficient journey. Plus, you can customize your itinerary based on your interests. Also, this passionate guide knows the best-kept gems in the city that might not be included in the itineraries of public tour packages.
Welcome Hyderabad Tour: Private Tour with a Local
Get to know the culture and heritage of the Charminar area with the help of a hospitable and professional local guide. Get to see the ancient and majestic dynasties that are relevant to the history of the city of Hyderabad. This incursion package is basically a walking tour to remarkable landmarks, fantastic bazaars, and majestic monuments. Surely, if you are into foreign history, you will enjoy this tour package. Included in the package are the professional guide fee and the admission fees. However, hotel pick-up and drop-off will be your responsibility.
Charminar Historical Walking Tour

Duration: 3 hours
What better way there is to complete your Hyderabad experience than getting to see the most-visited and majestic tourist attractions such and Paigah Tombs and BadShahi Ashukhana? If you are interested in visiting these attractions but don't know how this affordable and convenient tour package might pique your interest. Situated on the Banks of Rusi river, marvel at the artistic features of the Paigah Tombs and pay a visit to the sacred Badshahi Ashurkhana with live narration from a professional local guide. This way, you will be immersed in the culture and history of Hyderabad without all the hassle of public transportation.
Hyderabad Half-Day Tour with British Residency, Paigah Tombs

Duration: 4 hours
If you are into the amazing landscapes and outdoor attractions of the beautiful Hyderabad, this fantastic tour package might be the one for you. It is affordable, efficient, and exciting. Get to see the lesser popular but just as majestic tourist destinations in Hyderabad with a passionate and professional guide. Included in the itinerary is the historical site of the Bhongir Fort and the Brahmin Priests at Yadadri. Plus, a sumptuous lunch that will be prepared for you to enjoy. If you are big on history, culture, and arts, this tour package will make your heart cry happy tears.
Day Tour to Monolithic rock fort at Bhongir, Yadadri & Kolanupaka

Duration: 8 hours
Beautiful Hyderabad
Being a stranger in a beautiful city with a wide range of tourist attractions and activities to try can be overwhelming most times. To make your vacation hassle-free, more convenient, and efficient, just get help from trusted tour providers. Use this article of the top day tours in Hyderabad as your guide, and turn your trip into an epic adventure. Have a wonderful experience ahead.
Disclosure: Trip101 selects the listings in our articles independently. Some of the listings in this article contain affiliate links.
Get Trip101 in your inbox
Unsubscribe in one click. See our Privacy Policy for more information on how we use your data