New York City is filled with vibrancy and joy. It is welcoming of every traveler, no matter if you are here with your loved one, by yourself, or with your friends and family. The museums and galleries are for creative minds and those who would like to indulge themselves in the wonder of art and science. Participate in parades and festivities if you catch them at the right time. Alternatively, dine in one of the restaurants to enjoy a luxurious culinary experience, or you can also enjoy street food by the roadside, exclusive to New York City. We understand how overwhelming it could all seem to you but fret not! We have prepared a list of suggested day trips you can participate here to help you save your time. Read on for more information on the top day trips from New York City.
1. Hudson
Hudson is a highly recommended place to visit for travelers who are looking to get inspired during their vacation. Drop by the historic sites in Columbia County where you can catch a glimpse of the historic mansions. Aside from that, Time & Space Limited is also a place you must visit to enjoy arthouse films that are exclusive to the location. If you are looking for a shopping day out, Caldwell Gallery Hudson has all the beautiful traditional, modern, and post-war fine art that will make an excellent memento of your trip here to Hudson.
Hudson

Website: Hudson
2. Fire Island
Looking for a breather away from the hustle and bustle of the city? Fire Island is the place to be! Fire Island is a unique ecological community that will give you a breath of fresh air right from the moment you set foot on the sandy trails. The beautiful beaches are genuine on their own, and it's a place where you can enjoy water activities such as sailing and diving. If you are visiting the island for the first time, the lighthouse is something you must not miss, for its a landmark with a prestigious historical background and is also a place where you can enjoy a breathtaking view of the New York City skyline.
Fire Island

Website: Fire Island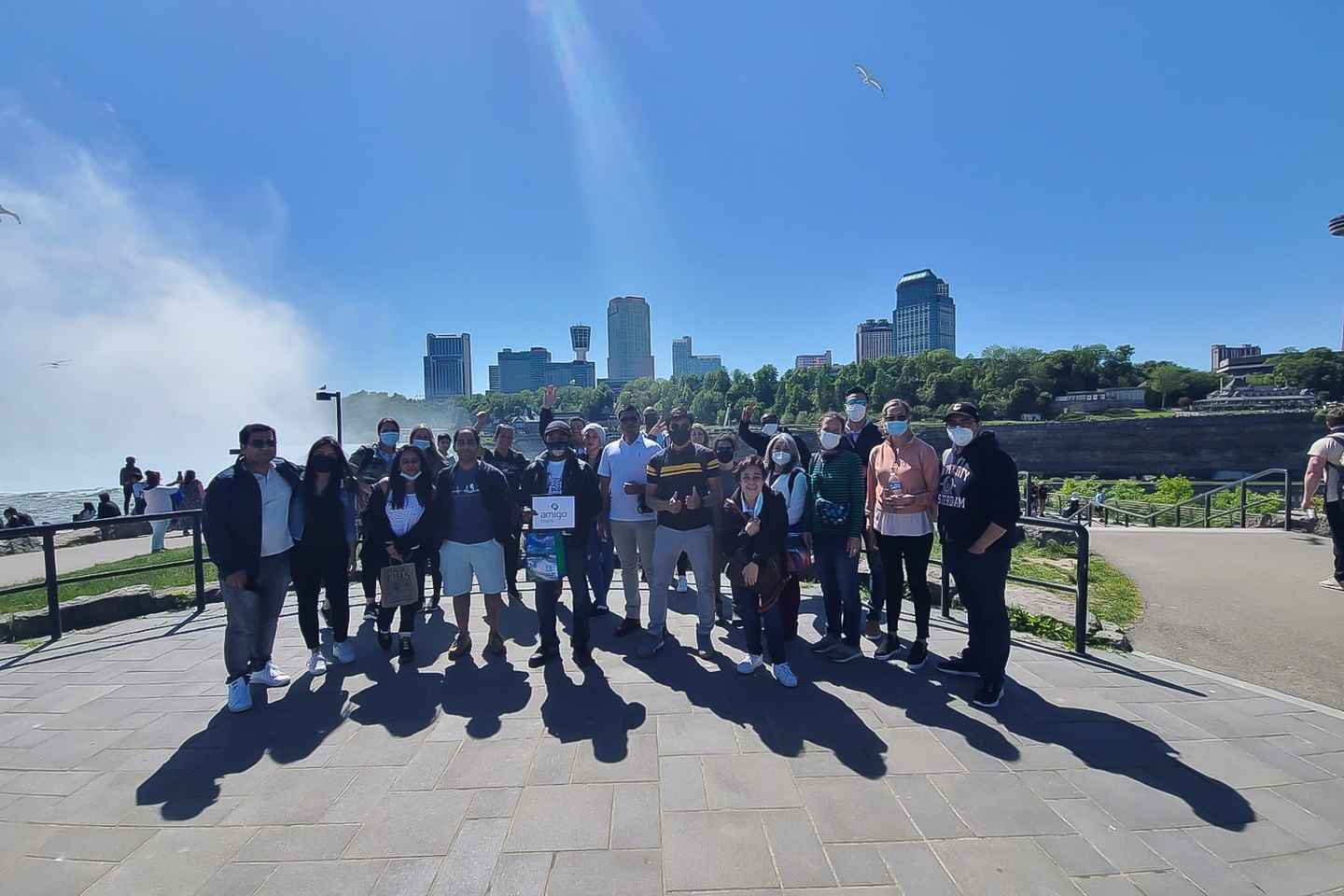 The Niagara Falls is a place you must not miss when you are here in New York City. On this day tour, you will be able to enjoy a full-day bus tour that will bring you to Niagara Falls where you can get a good view of the landmark. At the same time, you will also get to learn about the history of the Falls and enjoy a Maid of the Mist boat cruise.
From New York City: Niagara Falls Full-Day Bus Tour

Duration: 19 hour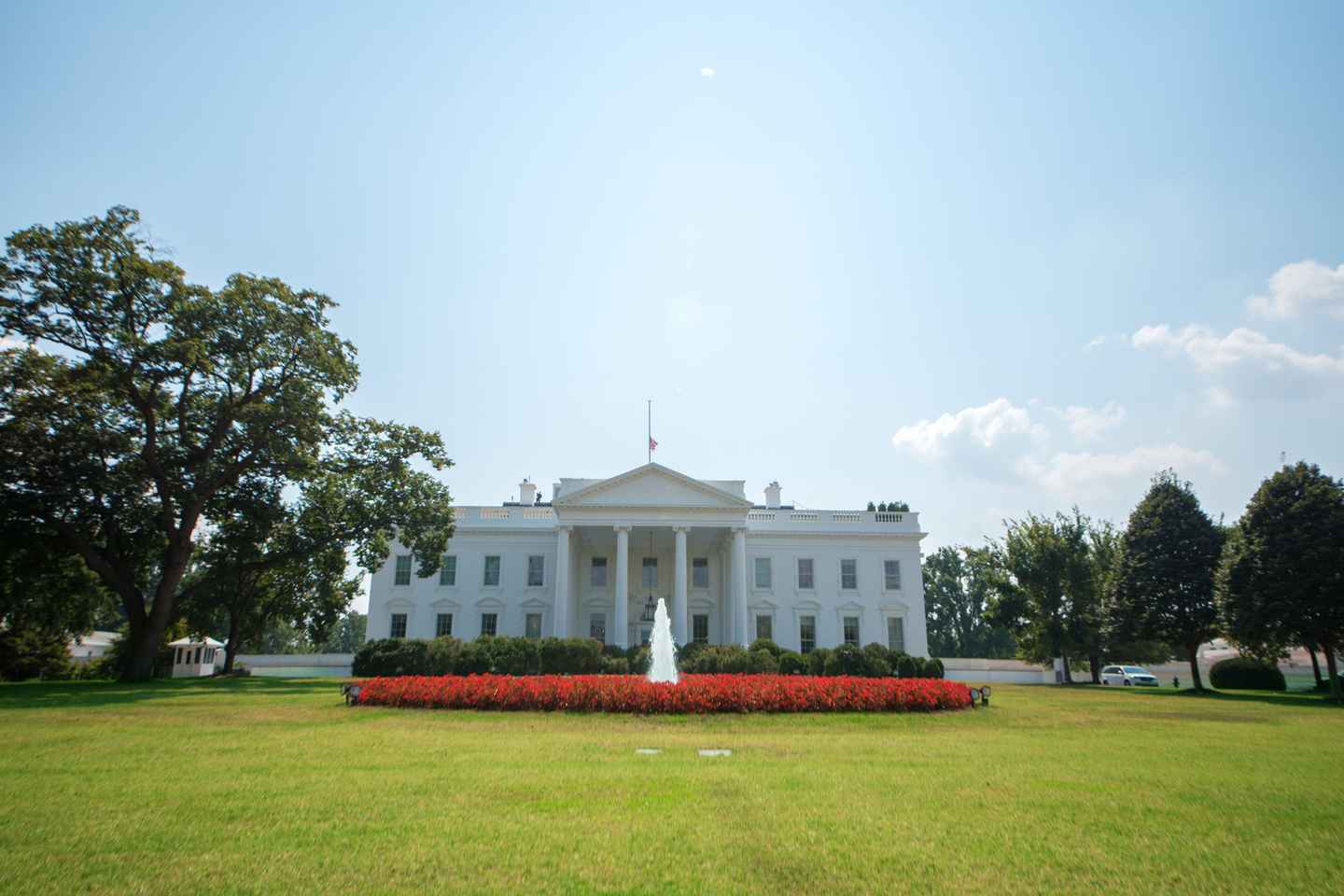 Washing DC is a prominent landmark, being the political center of the world and is definitely worth a visit when you are in the vicinity. On this full-day trip, you will be visiting the Arlington National Cemetery first, where you will be able to catch sight of the Kennedy family gravesite. From there you will proceed to the White House and then the Smithsonian Air and Space Museum.
Washington, D.C. Day Trip from New York

Duration: 14 hour
5. Brooklyn Botanic Gardens
Brooklyn Botanic Gardens is where you can enjoy beautiful verdant gardens coupled with the seasonal and vibrant flowers that contribute to breathtaking photographs. You are also more than welcome to enjoy a dining session, where you will be served with contemporary, vegetable-focused dishes available in an outdoor setting for a full garden dining experience.
Brooklyn Botanic Gardens

Address: 990 Washington Ave, Brooklyn, NY 11225, USA

Website: Brooklyn Botanic Gardens

Opening hours: 8am - 6pm (daily)
6. The Delaware River
Delaware River has a deep history surrounding it and is accompanied by an abundance of wildlife. It creates a peaceful balance with nature and one must enjoy it if given an opportunity. Apart from the river, you will also get the chance to catch sight of wildlife such as minks, beavers, white-tailed deers, and many more animals. For those who are interesting in fishing, the river is also a good place to indulge in the activity. More than 60 different varieties of fish can be found in the river. Alternately, you can also choose to camp out or take a hike on the mountain trails.
The Delaware River

Website: The Delaware River
7. Governors Island
Located in the heart of New York Harbor, Governors Island is an exciting place to enjoy nature with groups of like-minded individuals. Here, you can take your time to enjoy a magnificent view of the Statue of Liberty and the New York Harbor as well as indulging yourself amidst the lush green landscape. Don't forget to try out the longest slide of New York City in Slide Hill, while you are here!
Governors Island

Website: Governors Island
8. The Adirondack Mountains
The Adirondack Mountains are for the adventurous souls who would like to enjoy a refreshing outdoor place to relax and also for those who would like to flex their muscles and attempt some risky activities to test their limits. The Adirondack Mountains offers various outdoor activities such as canoeing, kayaking, and hiking. The Lake George region, located within the perimeter, is a place for families to enjoy. The area provides you with some good family-friendly attractions that are also suitable for children.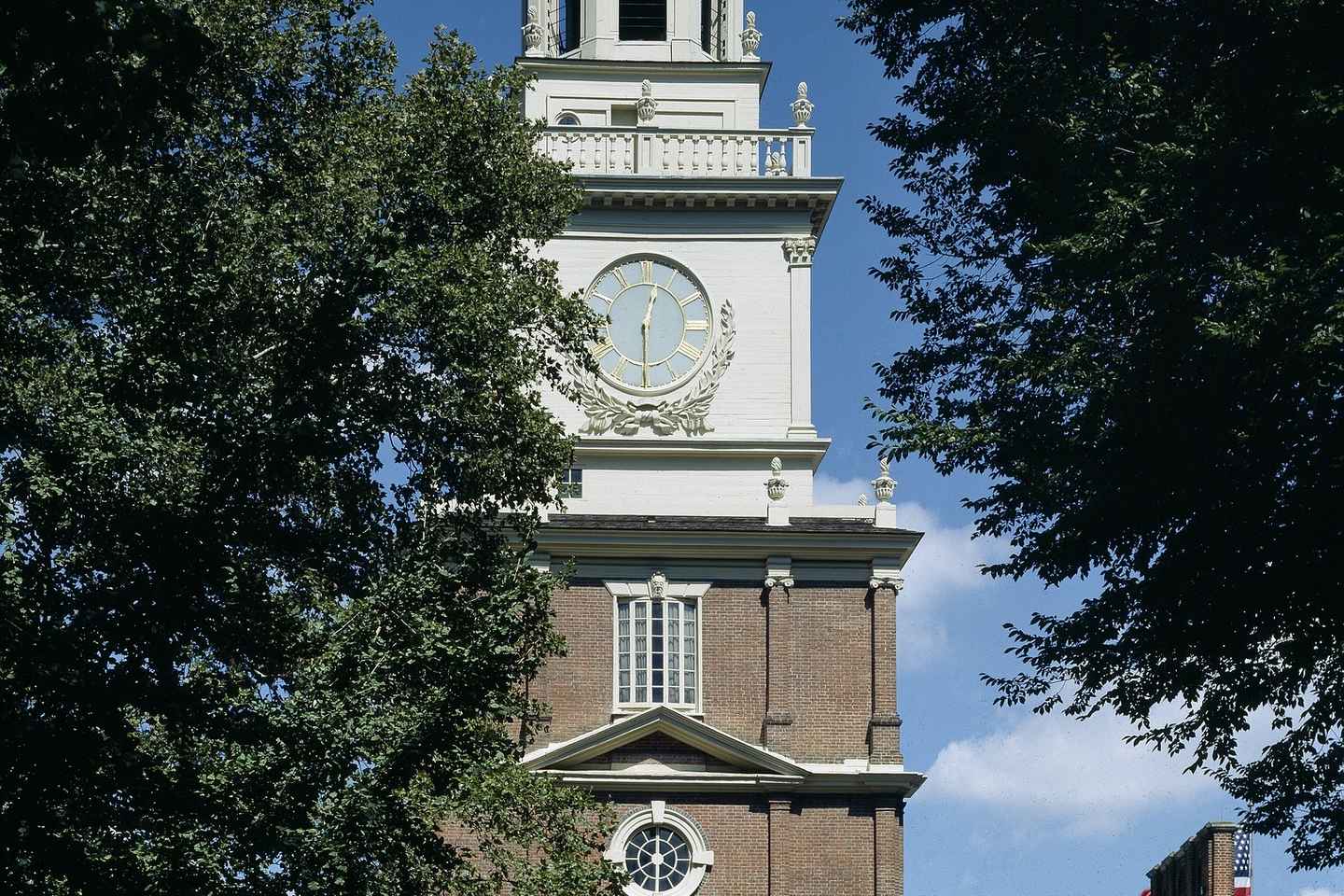 Spend your time effectively by traveling from New York to Philadelphia on this special one-day trip. You will be visiting many points of interest that range from the Independence Hall, the Liberty Bell, the Carpenter House, and many more. For those who are interested in arts and science, you might be delighted to know that you will be dropping by some prominent museums as well, such as the National Consitution Center, and the National Museum of American Jewish History. You will also be able to enjoy good food in Hard Rock Cafe during lunch, included in the tour.
New York to Philadelphia Day Trip by Rail

Duration: 18 hour
This tour is recommended especially for those who would like to enjoy good wine during their trip here to New York City. Through the tour, you will be able to visit two of the state's award-winning wineries. You will get to taste a range of wines that would be available there, alongside locally sourced cheese, bread, and olives to accompany your drinking experience. There will be an expert navigator who will introduce you to the history and specifics of the wine-making process. So just sit back and enjoy your drink.
New York City: Day Trip To Long Island's Wine Country

Duration: 9 hour
Enjoy New York City in the best way
As you can see, New York City is more than just a populous metropolis. No matter if you are here for business or leisure, we believe there is always a way for you to indulge yourself in this beautiful place and enjoy the best out of the city. Book one of the day trips from New York City and have the best holiday ever.
Disclosure: Trip101 selects the listings in our articles independently. Some of the listings in this article contain affiliate links.
Get Trip101 in your inbox
Unsubscribe in one click. See our privacy policy for more information on how we use your data