A journey to Seville, which is the Andalusia region's capital, brings you into the cultural beating heart of the nation of Iberia. Seville features the most picturesque famous spots that should not be missed. Every street in this city has plenty of stories to tell. And, of course, you cannot talk about Seville without mentioning the popular narrow passageways of its neighborhood, Sta Cruz. Seville is home to plenty of world-class attractions, like the Alcazar Castle and Plaza de Toros. For accommodation, there are plenty of spa hotels. If you would prefer a home-away-from-home experience, an Airbnb vacation rental is your best bet. Seville is also a good starting point to visit its nearby cities and their famous attractions, some of which are even UNESCO World Heritage Sites. We know that you want to extend your fun from Seville. Read more to discover the top day trips from Seville, Spain.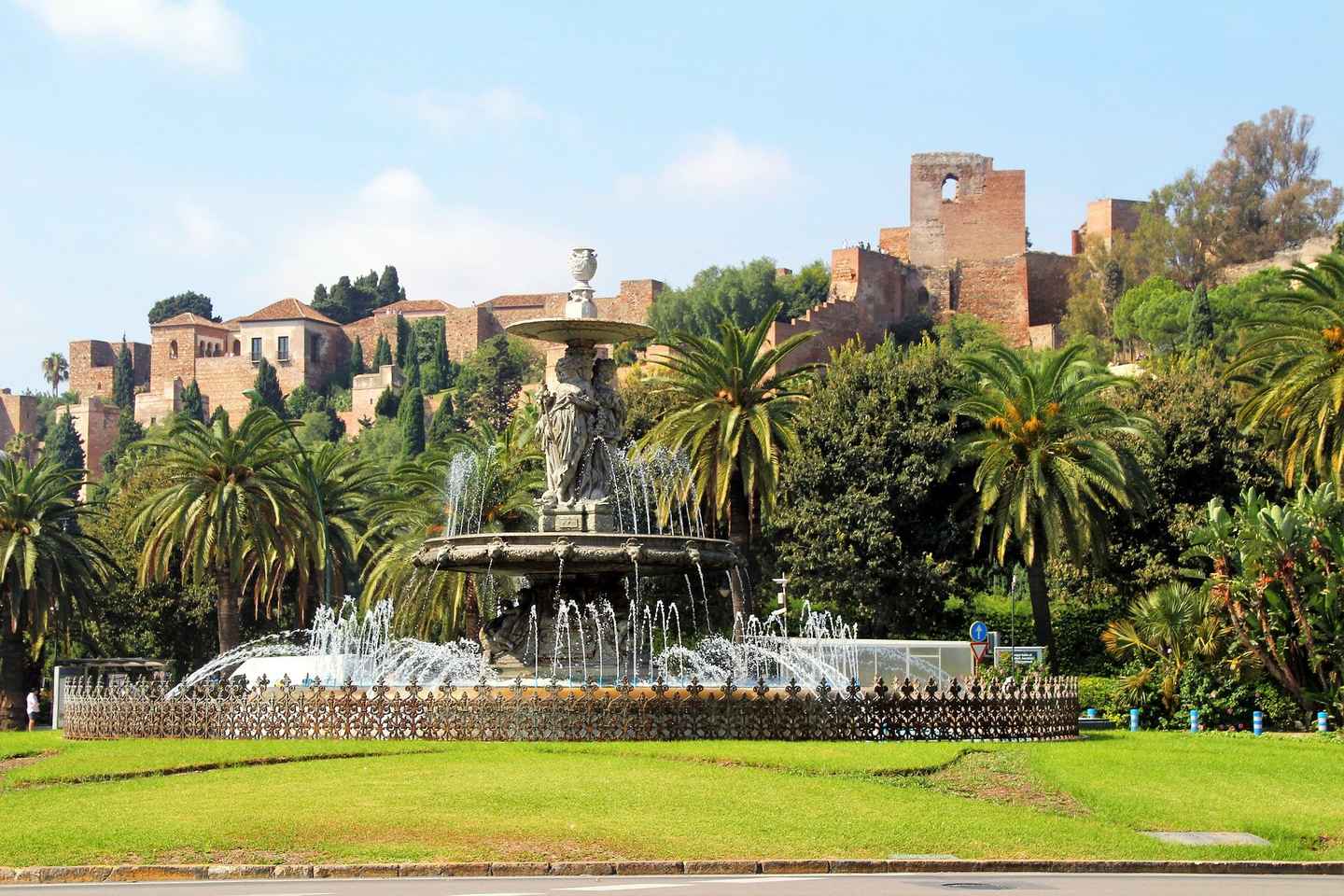 Malaga, as the birthplace of renowned artist Pablo Picasso, boasts an impressive array of museums including the Picasso Museum. If you simply want to stroll around (weather permitting), the city's historic center is a treasure trove of narrow streets, vibrant squares, and ancient landmarks like the Alcazaba fortress and the Roman Theatre.
For those seeking a taste of the Mediterranean, Malaga's stunning coastline is dotted with beautiful beaches and lively beachfront promenades. Indulge in delicious seafood, soak up the sun, or take a leisurely stroll along the palm-fringed shores.
Malaga is also known for its lively street art scene, with colorful murals adorning the city's walls, adding a contemporary touch to its historic backdrop. Don't miss the vibrant Atarazanas Market, where you can sample local delicacies and immerse yourself in the bustling atmosphere.
Duration: 3.0 hour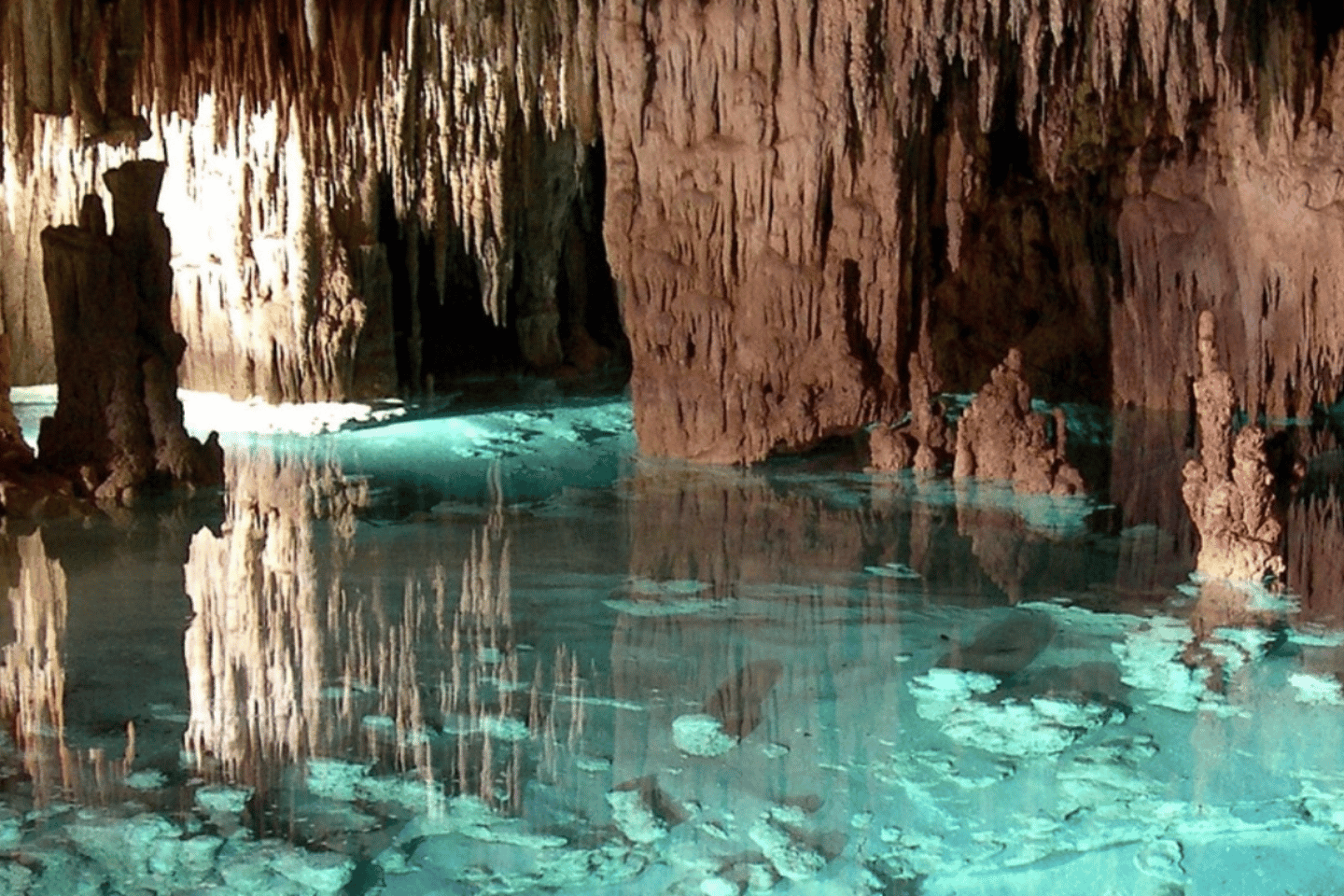 Located just an hour's drive north of Seville, Aracena is a charming town nestled in the heart of the Sierra de Aracena Natural Park known for its stunning natural beauty. One of the main attractions in Aracena is the impressive Aracena Castle located on a hilltop. The town is also famous for its spectacular cave system, Gruta de las Maravillas, where visitors can explore fascinating underground chambers adorned with stalactites and stalagmites.
Aracena is also renowned for its mouthwatering cured ham, Jamón Ibérico. Food enthusiasts will have the opportunity to visit local producers and taste this delicacy firsthand.
Duration: 10.0 hour
If time is limited and you want to escape the hustle and bustle of Seville, Doñana National Park, which is less than an hour away, is another day trip destination that must be included on your list. Donana possesses a natural beauty that has lured plenty of visitors with a camera in their hands. Its migratory birds are an interesting subject for photography.
Discover its beautiful pine forests and grab the opportunity to admire the picturesque setting of the village of El Rocio. If you want to truly enjoy your adventure without much hassle, this amazing 10-hour guided tour is a must and includes round-trip hotel transport and a friendly guide.
Duration: 10 hours
Situated in northwestern Morocco, you will find Tangier. If you are in Seville now and wanting to explore more, you can consider Tangier as a day trip destination. The distance of Seville from Tangier is about 180 km (111.9 mi). It is a thriving city with plenty of history, from being a strategic Berber town to becoming a Phoenician trading hub.
Tangier is blessed with natural beauty and tons of attractions, from the Dar el Makhzen Palace to the Bay of Tangier and the Strait of Gibraltar. If you want to experience all this and more, book this amazing full-day tour that will allow you to enjoy the beauty of Tangier from Seville.
Duration: 15 hours
Another exciting journey that you may consider is a day trip from Seville to Gibraltar. Situated in the southern part of the Iberian peninsula and bordered in the northern part by Spain, Gibraltar's area is 6.7 km2 (2.6 mi2), which offers plenty of things to do and see.
In less than a two-and-a-half-hour drive, you can explore the beauty of Gibraltar. Rich cultures, spectacular scenery, a thrilling food scene, and world-class attractions, like the Rock of Gibraltar and St Michael's Cave, are waiting for you. If you want a worry-free journey, this wonderful day trip tour does all the work for you, including round-trip hotel transport.
Duration: 11 hours
During the Middle Ages, Cordoba was the center of Islam in Spain. As proof, the famous La Mezquita (mosque) was built in 784 A.D., with its beautiful Byzantine mosaics and serene prayer hall. It was in 1236 that Cordoba became a Catholic church. Seville is not far away from the city at less than a one-and-a-half-hours' drive away. With that being said, Cordoba is a nice idea for a day trip destination.
Mezquita and Alcázar (UNESCO World Heritage-listed), the Jewish quarter, and alluring scenery, to name a few – these are just a fraction of the action you can experience in Cordoba. To know more about the Muslim, Christian, and Jewish history of Cordoba, booking this awesome tour is a good deal and will help you achieve your Cordoba escapade.
Duration: 9 hours
Thinking of hitting two birds with one stone? Visiting the small white villages of Andalusia and checking out Ronda, is a great idea for a day trip destination from Seville. Landmarks like the Alcázar Castle in Seville and Córdoba's Mezquita Mosque-Cathedral can be seen on this tour.
You'll also get to see the stunning mountaintop city during your day trip from Seville to Ronda. This beautiful city has tons of landmarks, including the Plaza de Toros (18th-century bullring). This region showcases the magnificent scenery of the countryside and nature viewing galore, including amazing fields of sunflowers and wheat. Luckily, this splendid 10-hour Andalusia and Ronda tour is here to help you out on your adventure.
Duration: 10 hours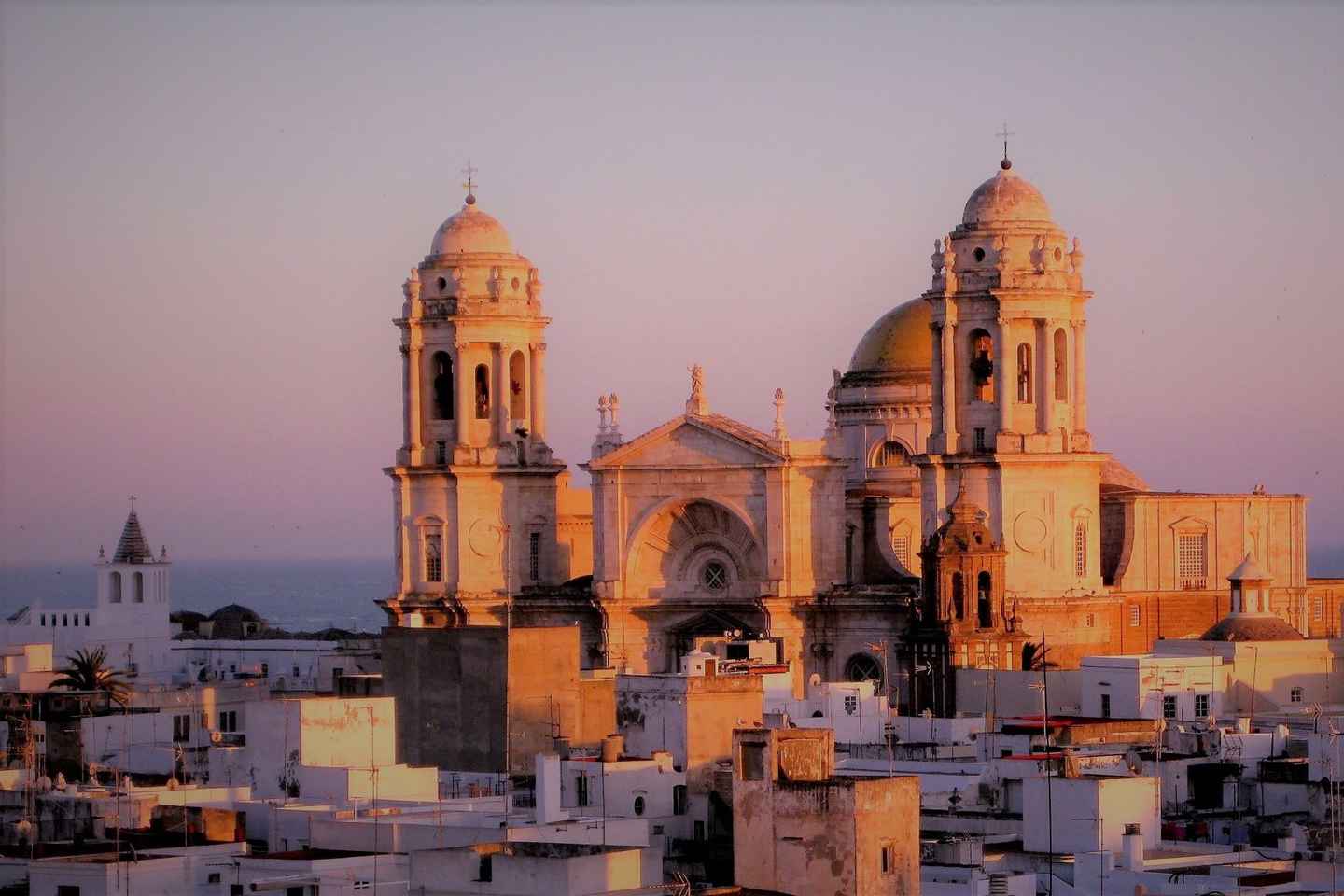 Yearning for a day trip getaway outside Seville? Why not visit Cadiz and Jerez de la Frontera? These two destinations are both less than one and a half hours from Seville and both offer plenty of exciting things to do and see.
Situated in the southwestern part of Spain, Cadiz is home to the Spanish Navy and the famous 18th-century Cadiz Cathedral. Just 30 minutes away from Cadiz, Jerez de la Frontera, or simply Jerez, is famous for its Sherry Triangle (sherry production) and flamenco music. Joining this day trip to Cadiz and Jerez from Seville allows you to discover the cities' history and beauty, from admiring the Bay of Cadiz to tasting some local sherry and Andalusian wines.
Duration: 10.0 hour
A day trip from Seville to Granada will take just two and a half hours. Granada is one of the most sought-after tourist destinations in Spain. It is located in the Sierra Nevada, one of Andalusia's regions. Plenty of designated UNESCO-listed sites, like the Albaicin Quarter and Alhambra Palace, can be seen here.
Get your camera ready, as Granada is surrounded by spectacular scenery, from charming old architecture to marvelous courtyards. What's great about joining this tour is you'll have more time to explore because you won't have to wait in line at the city's top attraction.
Duration: 13 hours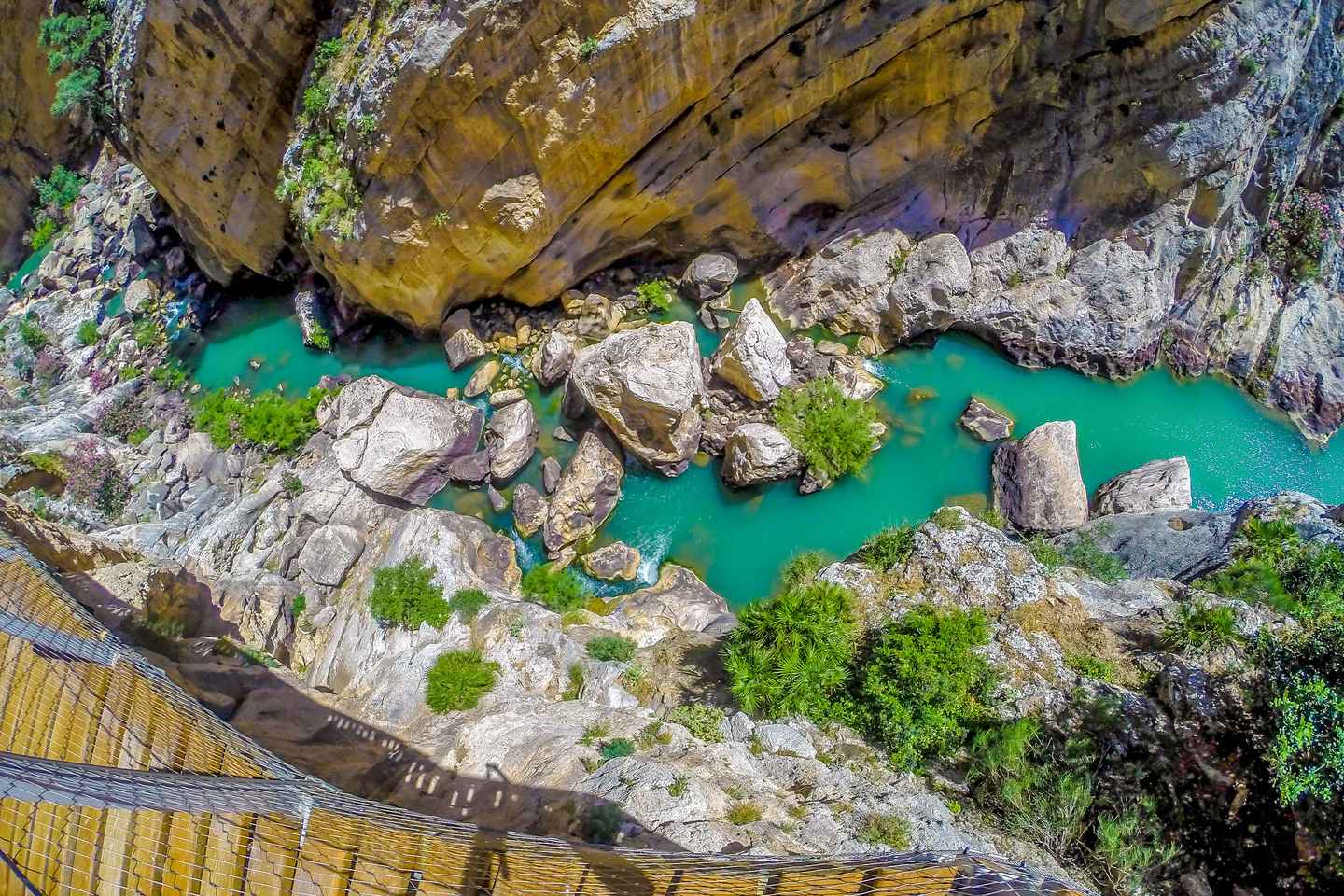 If you want some extreme adventure near Seville, it's now time to take on the challenge and conquer El Caminito del Rey. Known to be the "most dangerous hike in the world," El Caminito is a gorgeous passage, attached to El Chorro's narrow valley. The hike may be exhausting, but the reward is worth it – you'll get awesome views of the Guadalhorce River.
Duration: 10.0 hour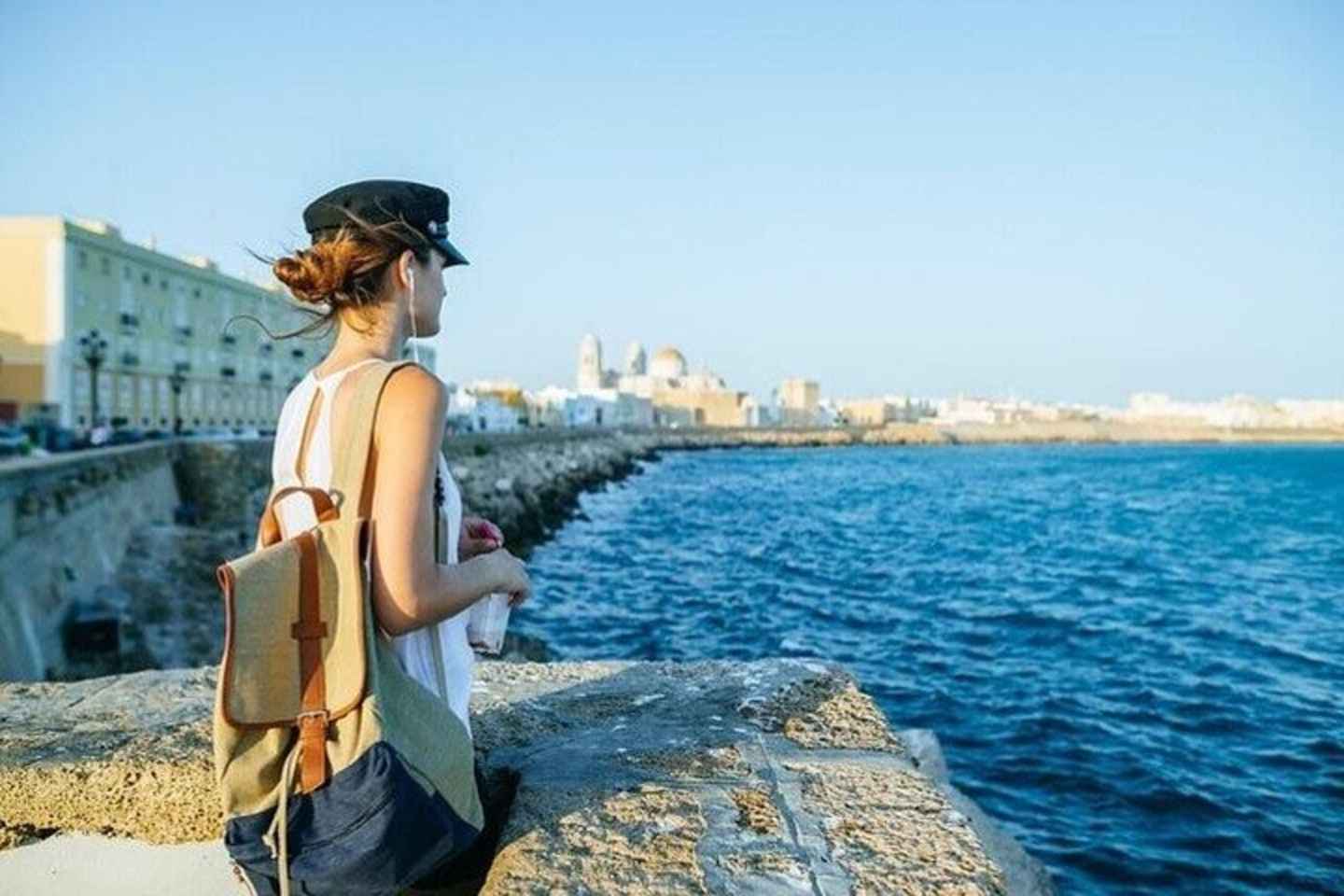 Nestled 33 km (20.5 mi) northeast of Seville and 31 minutes away, Carmona is another option for a day trip tour. If you want to take a break from the world, you are in the right place. Situated on a hill, it presents a picturesque setting and stunning scenery. Beautiful narrow streets, breathtaking views of Parador, and historical monuments – these are the things you will see in Carmona. This three-hour guided tour is a nice choice to explore the beauty of Carmona.
Duration: 10.0 hour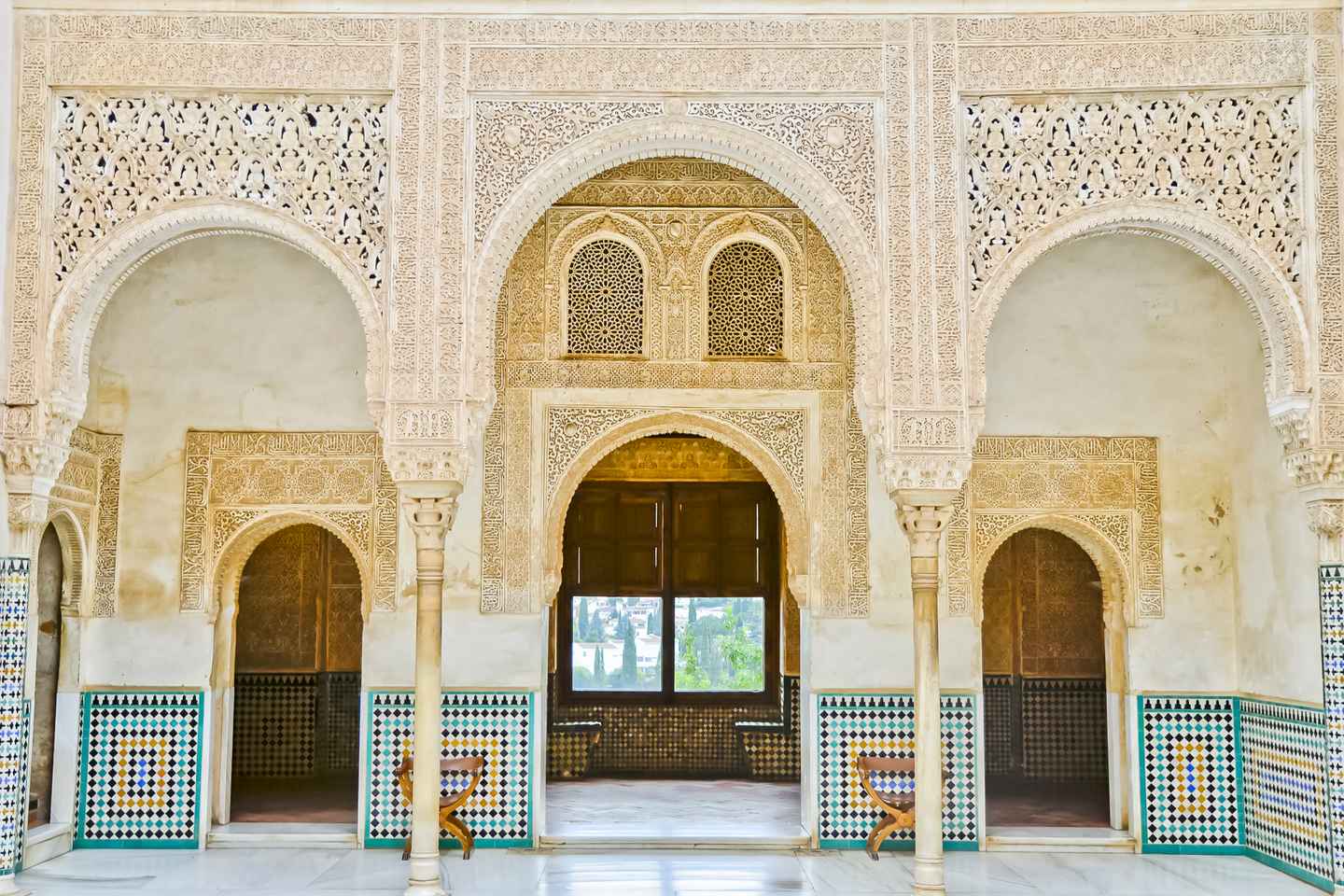 Granada boasts a beautiful palace and a castle called Alhambra. Originally, it was built as a small tower in AD 889. It was ignored for a long time until the mid 13th century, when the ruins were restored. Today, Alhambra is partly a fortress, which consists of stunning mansions, gardens, and the Nasrid Palaces. Alhambra is 212 km (131.7 mi) away from Seville. This full-day guided tour of Alhambra from Seville is a great choice to save time.
Duration: 12 hour
Explore the best day trip destinations from Seville
Indeed, with all the many things to do in Seville and places to see, one day is never enough to explore its beauty. But, if you have a limited amount of time, there are tons of day trip destinations from Seville that you should not miss.
Frequently asked questions about day trips from Seville
1. Which UNESCO-listed sites can be visited while one is staying in Seville?
Some of the fantastic and historic UNESCO-listed sites that you can consider keeping in your itinerary of sightseeing for your day trips from Seville in Spain are Granada and Cordoba.
2. Where can travelers go hiking near Seville?
If you are an enthusiastic hiker and would like to go hiking in the nearby places on your day tour from Seville, you can keep El Caminito del Rey in your itinerary.
Disclosure: Trip101 selects the listings in our articles independently. Some of the listings in this article contain affiliate links.
Get Trip101 in your inbox
Unsubscribe in one click. See our Privacy Policy for more information on how we use your data