Nestled on the majestic Adriatic Sea, Dubrovnik is a must-visit city in Croatia and is among the most popular destinations in the Mediterranean route. There are plenty of attractions to visit and activities to do. Because of this, it may be hard for you to choose which destinations need to be visited and which ones can be skipped. If you have lots of time available, exploring them all won't be a problem. But, if pressed for time, should you visit the preserved medieval city of Old Town or go to each location where the show Game of Thrones was filmed? To make the most of your trip here, read on for our list of the 10 best GetYourGuide tours in Dubrovnik, Croatia.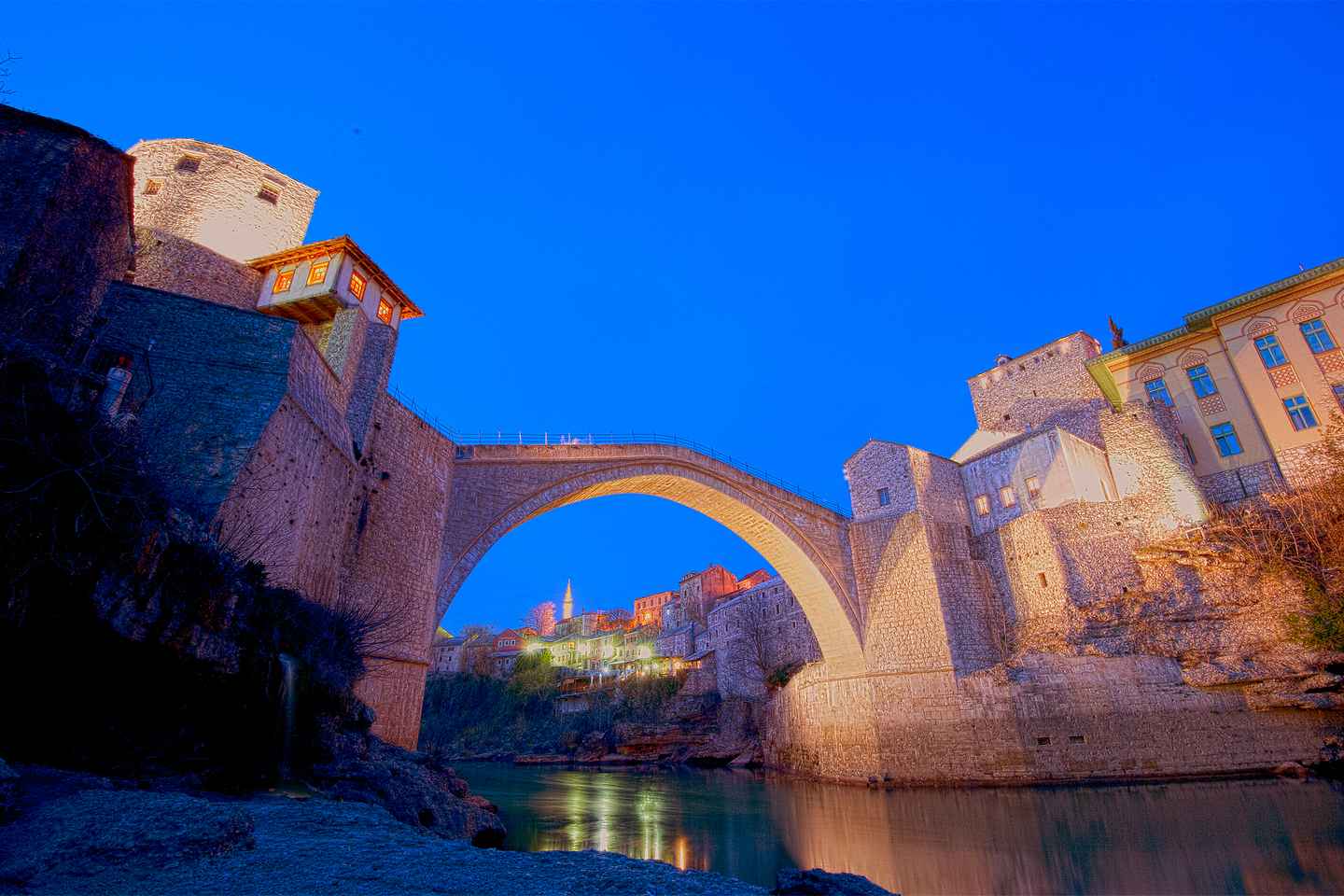 While in Dubrovnik, if you have the opportunity to explore some nearby destinations, you should grab it. With a starting point in Dubrovnik, you can enjoy a day trip to Kravice Waterfall, one of the most breathtaking waterfalls you will ever see in your life. Not only will you get to marvel at it, but you will also be able to swim in the waters. The waters are unbelievably clear and very refreshing. You will also be visiting the old city of Mostar, where you can explore, enjoy the bazaars, and sip on traditional Turkish coffee.
From Dubrovnik: Mostar and Kravice Waterfalls Day Tour

Duration: 11 hour
Another destination that will make you appreciate the beauty of nature more is Lokrum Island. Paddle your way to this exotic island and escape from the busy atmosphere of Dubrovnik. In this tour, you will have the opportunity to indulge in exquisite cuisine and satisfy your appetite, which will give you the energy needed to continue on your adventure.
Dubrovnik: A Perfect Culinary Getaway & Lokrum Island
The city of Dubrovnik is already known for its spectacular views. But, the view here will be even more spectacular once the sun starts to set. As you explore the heart of Dubrovnik, you will learn about its history. The city walls, the well preserved medieval cannons, and the traditional rooftops that are known for their terracotta color will make you feel as if you've traveled back in time.
Dubrovnik Sunset Panorama Tour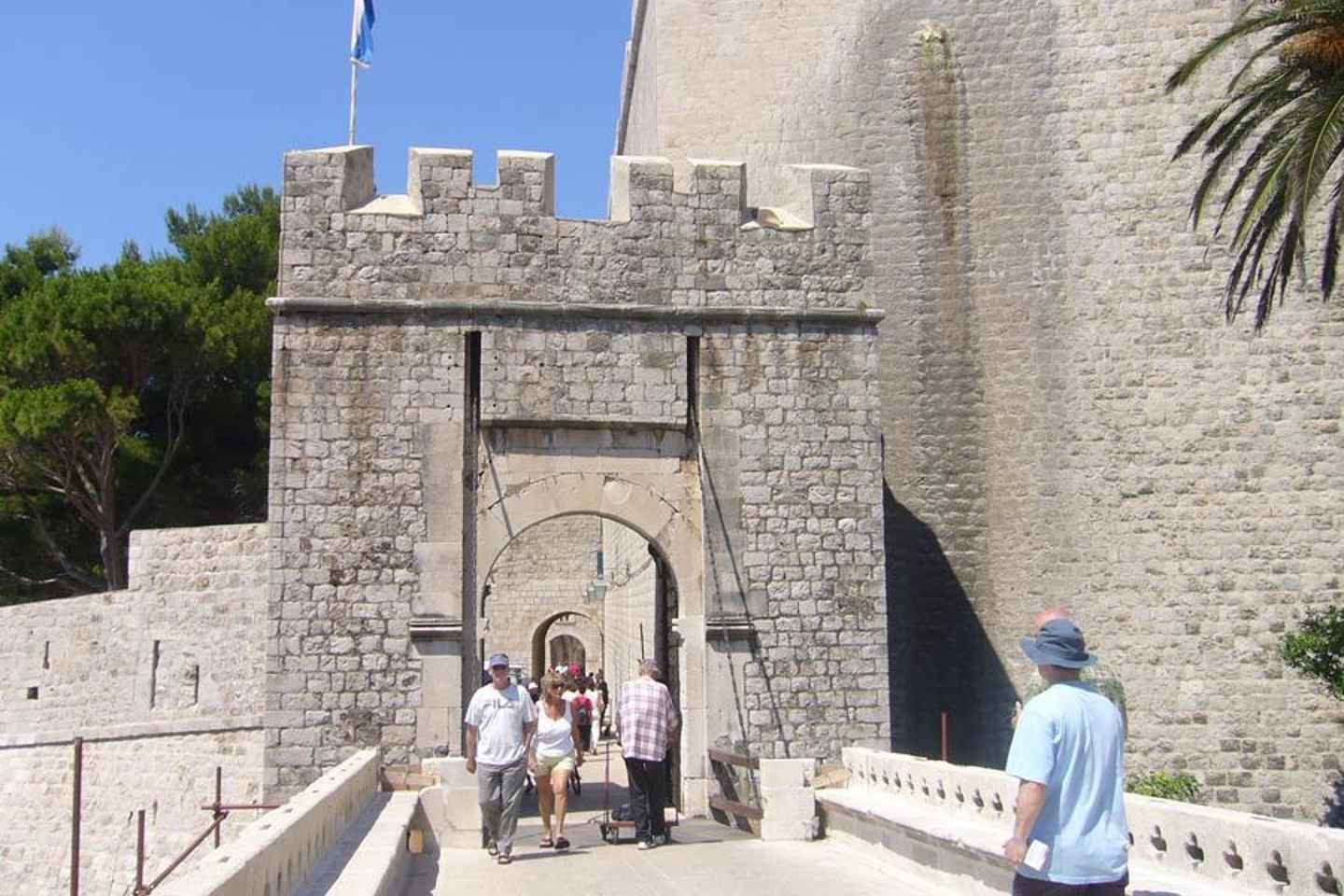 Once you set foot in the city of Dubrovnik, you will soon discover why the city has been listed as a UNESCO World Heritage Site. On this private tour, you will be accompanied by a local tour guide that will provide you with insights on the popular sites you will be exploring. You will stop by Franjo Tuđman Bridge, take a stroll around the Old Town area, go down the street of Stradun, and watch as the sun bathes Old Town in a golden hue. Furthermore, you will make stops at historic churches such as the ancient Dubrovnik Cathedral, Saint Blaise church, and the church of Saint Francis.
Discover the Beautiful City of Dubrovnik: Private Tour

Duration: 5 hour
Dubrovnik is not only known for its charming side but also its spooky side. If you are into scary stories and urban legends, you would not want to miss this walking tour that will take place at night. After dark is the perfect time to visit a historical graveyard, old-century palaces, and the famous Gradac Park. You will hear stories about past executions, quarantines, and the locations of old hospitals.
Dubrovnik: Ghosts and Mysteries Walking Tour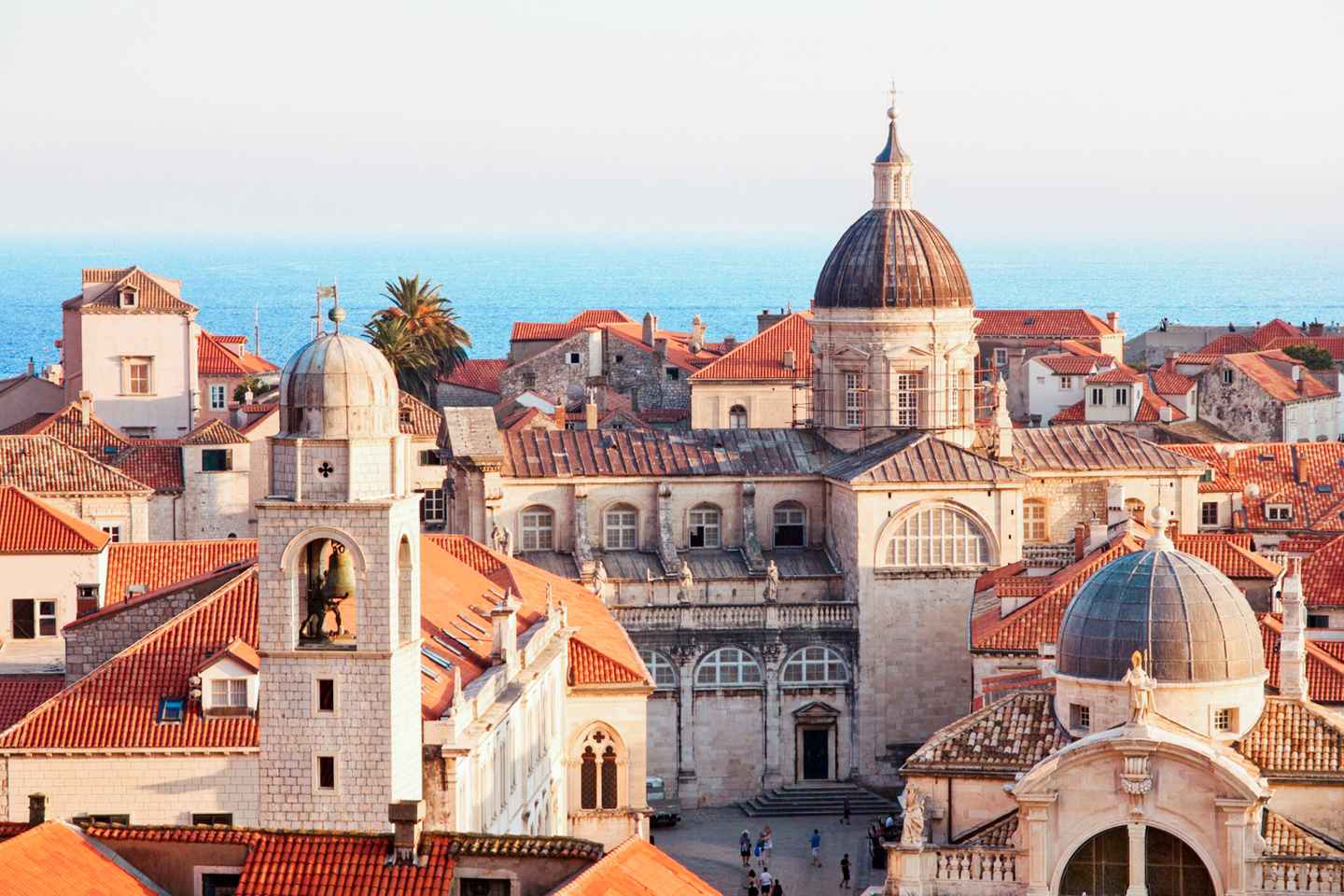 Having a professional guide with you saves time when exploring and wanting to learn more about places of interest. This tour will have you visit all the famous sites in Dubrovnik's Old Town within 90 minutes. Enjoy stories about Dubrovnik's history, its development through time, and how the city became one of the most advanced maritime republics. Favorite landmarks you will visit include Franciscan Monastery, D'Onofrio's Fountain, and Orlando's Column.
Dubrovnik: Old Town Walking Tour

Duration: 1.5 hour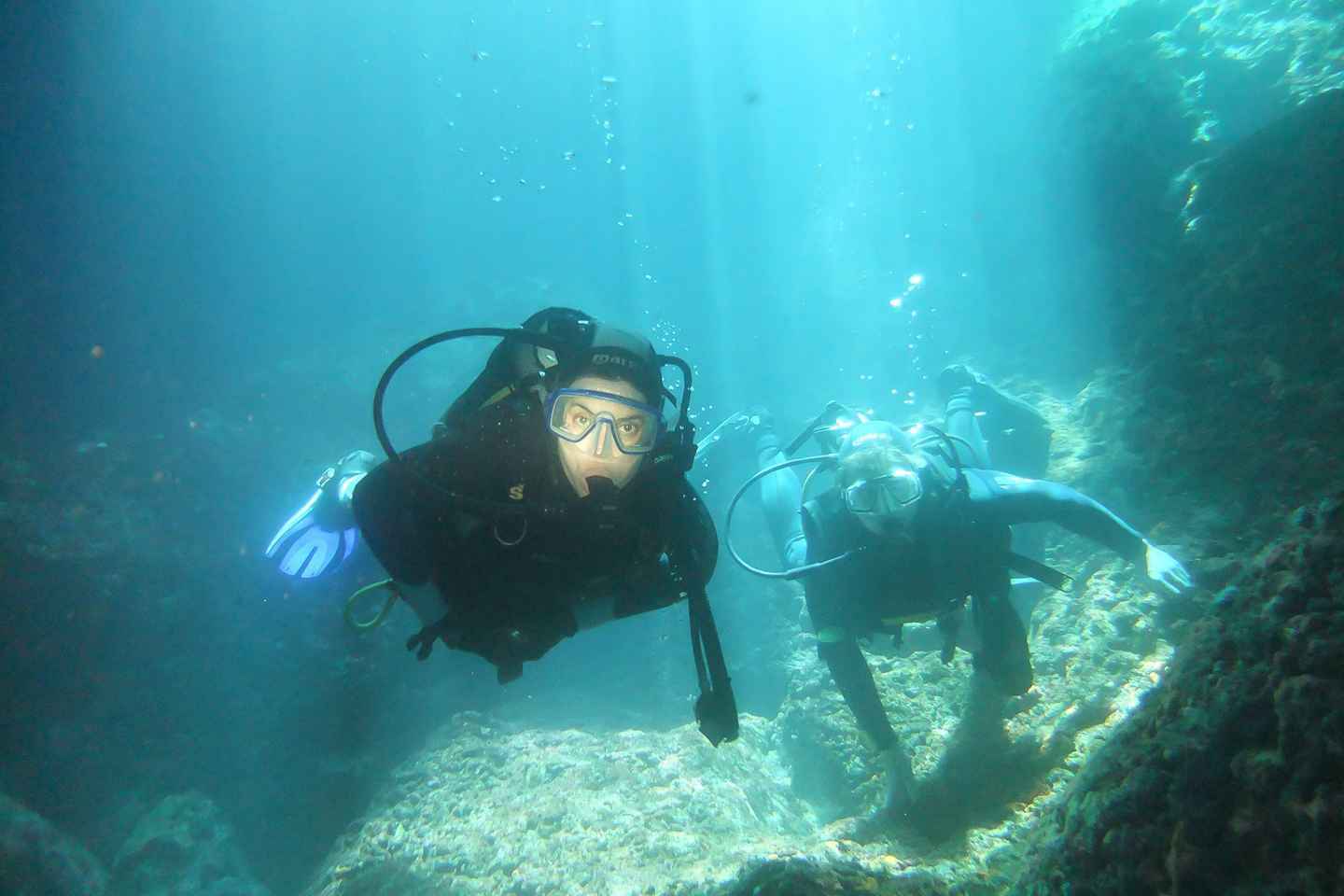 Indulge in something different by enjoying Dubrovnik not only on land but also underwater in this activity. You will have the remarkable opportunity to dive in 1 of the 12 exciting dive sites listed by Dubrovnik's Blue Planet Diving center. Once you plunge into the blue waters, you will visit reefs, caves, and shipwrecks to marvel at the rich marine life. This scuba diving tour is only for those who are certified divers.
Scuba Diving in Dubrovnik: 1 Dive for Certified Divers

Duration: 2.5 hour
Situated within a quick drive from Dubrovnik is the beautiful Korcula Island and Ston. At Ston, you will have an opportunity to enjoy sightseeing in the medieval town and view its defensive walls. You will also gain insights into how salt panning and oyster farming have been a tradition for ages along the Peljesac Peninsula. Indulge in oysters and wine at a local winery. On Korcula Island, you can enjoy spectacular views of the water and the town onboard a cruise ship.
Private Tour: Korcula and Ston with Wine & Oyster Tasting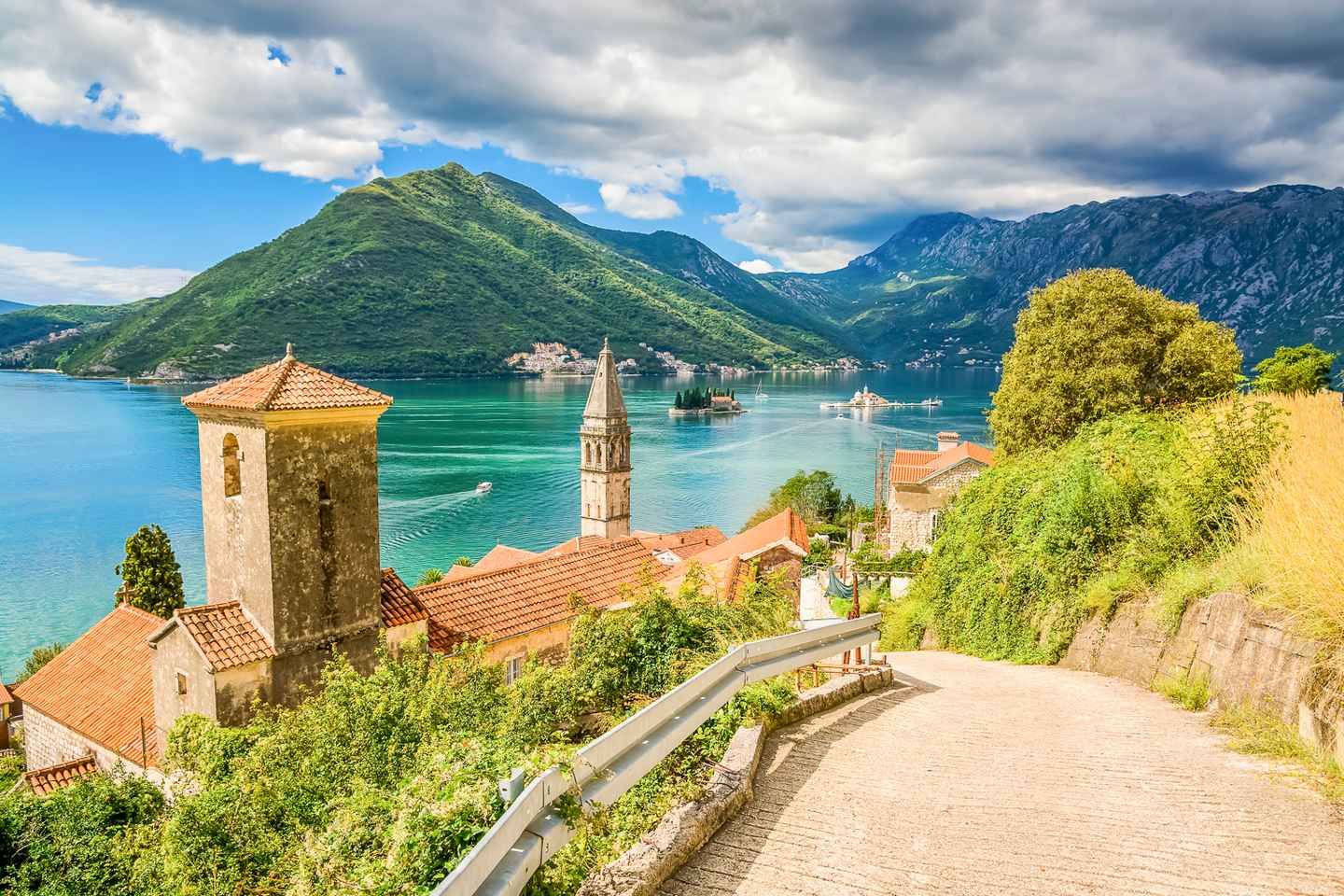 Since Montenegro is only an hour away from Dubrovnik, why not spare some time to visit? Discover unparalleled natural beauty along with a range of historical sites in Montenegro. Some of the historic towns you will explore are Kotor and Budva. Relish the picturesque view of the Montenegro coast. Finally, you can choose whether to take a short boat ride to an amazing island called Our Lady of the Rocks or visit the charming town of Perast.
From Dubrovnik: Montenegro Day Trip

Duration: 11 hour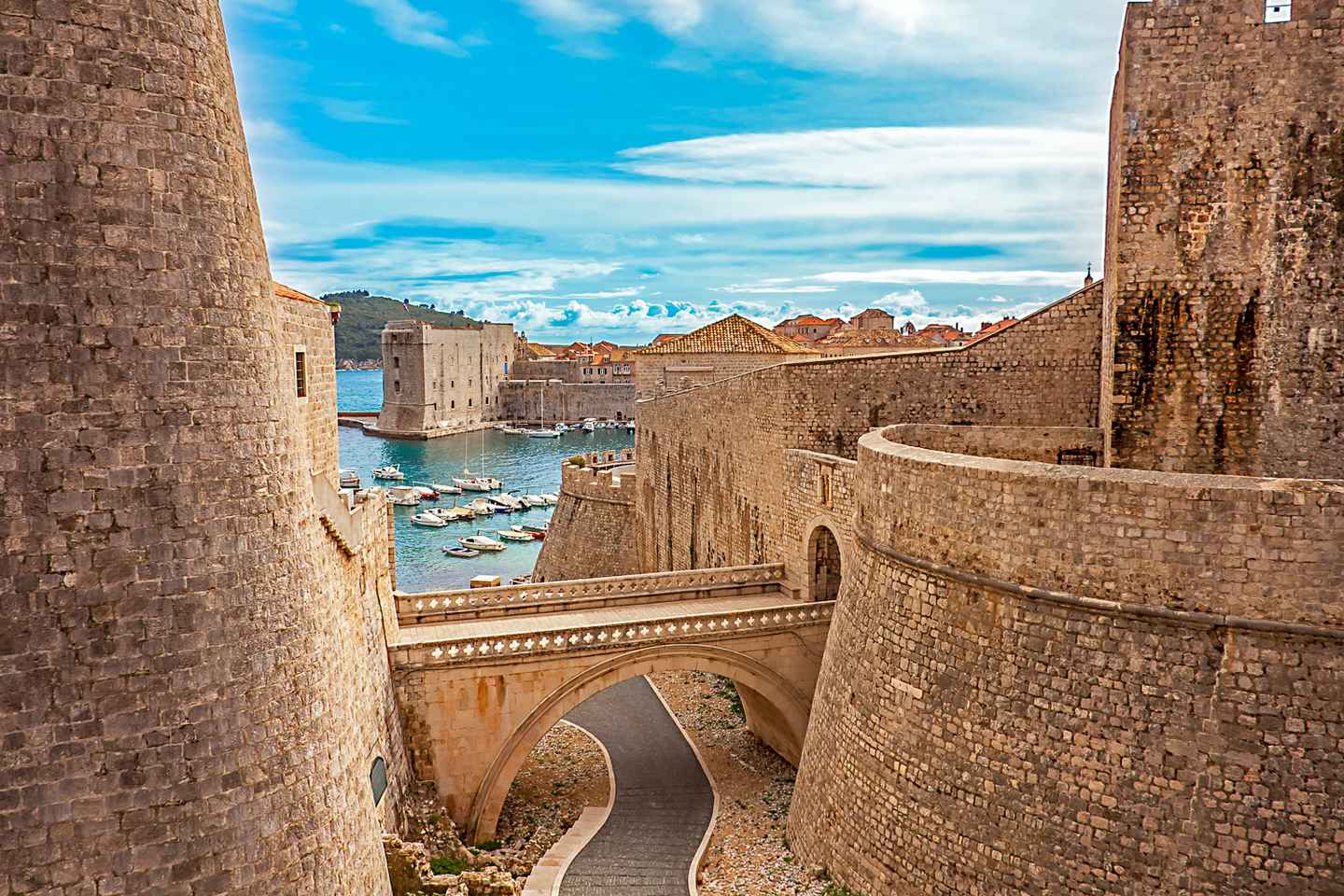 Game of Thrones is one of the most popular television shows ever created and has millions of fans, which may or may not include you. Either way, there is no way you should skip this tour of the best sites where Game of Thrones was filmed. This two-hour tour will have you visit all the sites where King's Landing scenes were filmed. If you are lucky, your guide might be part of the show itself as an extra or a stand-in. They will be able to tell you about behind-the-scenes stories. Of course, before taking this tour, it would be best to finish watching the show first.
Dubrovnik: 2-Hour Game of Thrones Tour

Duration: 2 hour
A wonderful vacation await you in Dubrovnik
Dubrovnik has it all when it comes to charming towns, historical sights, good food, and interesting places. Explore all that Dubrovnik has to offer and have a fabulous time when booking your favorite GetYourGuide tours for a wonderful vacation.
Disclosure: Trip101 selects the listings in our articles independently. Some of the listings in this article contain affiliate links.
Get Trip101 in your inbox
Unsubscribe in one click. See our privacy policy for more information on how we use your data