There are many different ways to enjoy dreamy Tokyo, and if the city has a lot of activities to offer during the night, how much more during the day? There are establishments you can choose from that offer different forms of entertainment may it be in embracing the city culture, fine dining, entertainment, and of course, shopping. The city of Tokyo is bound to enchant you with its array of fun activities and fascinating sites. To help you plan your trip, we've put together a list of recommendations. Here are some of our chosen top 10 things to do in Tokyo during the day.
1. Go for a historic tour around Tokyo Station
You read that right. You can go for a Historic Tour around Tokyo Station. And the first place you have to visit if you want to fuel your historic tour is the Tokyo Station Gallery. Appreciate Tokyo art through the regularly updated exhibitions and the regular displays accompanied by its beautiful architecture and interior. Other than art, you can also experience history through the different establishments around the station, from food, shopping, and activities.
2. Watch a traditional show at Kabukizaka Theatre
Dive deeper into the roots of Japanese culture through the shows held at Kabukizaka Theatre. It's easy to locate because it's directly connected to Higashi-ginza Station, and it regularly houses traditional Japanese drama with a mix of dance which is also known as "Kabuki". We suggest that you educate yourself more about Kabuki, if this is the first time you're hearing about it, so that you will not be surprised by what you will be encountering once you attend the show.
Kabukizaka Theatre

Address: Ginza 4-12-15, Chuo-ku, Tokyo, Japan

Website: Kabukizaka Theater

Opening Hours: Mon to Sun - 10:00 am - 6:00 pm

Price Range 179 USD
3. Shop at Japan Duty Free Ginza
In the mood to splurge? If that's a yes, then Japan Duty-Free in Ginza is a place you can visit. Like a typical duty-free, it also has numerous designer brands selling different products. This is one the best places to buy gifts, especially for visiting tourists. If you're looking for a centralized shopping center where you can find almost everything, go visit the Japan Duty-Free at Ginza.
Shop at Japan Duty Free Ginza

Address: 4 Chome-6-16 Ginza, Chūō-ku, Tōkyō-to 104-0061, Japan

Website: Japan Duty Free Ginza

Opening Hours: Mon to Sun - 10:30 am - 8:00 pm

Price range: 17-80 USD
4. Visit Robot Restaurant
If you want to add more to the quirky, odd, and exciting Japan experience, Robot Restaurant is a must visit. Spoiler alert; it's not really a restaurant. It's actually a show that features neon lights, dancers, odd characters, monsters, robots, special effects, and a whole lot more. The tickets to the show are relatively expensive compared to other sights in Tokyo, but we can guarantee that it's really worth it! Also make sure to book your tickets early, because it has a really high demand.
Robot Restaurant

Address: 歌舞伎町1-7-1 新宿ロボットビル B2F Shinjuku, 東京都 〒160-0013 Japan

Website: Robot Restaurant

Opening Hours: Mon to Sun - 4:00 pm - 11:00 pm

Price range: 67-71 USD
5. Watch sumo morning practice
Many say that you haven't fully experienced Japanese culture if you haven't witnessed a Sumo morning practice, also known as "asageiko". The good news is you can witness their practice for free, given that you do the right steps. The first thing that you need to do is find a stable. A stable is where they practice. There's even a list online to see which ones are available for foreigners to watch. Make sure you also call the stable of your choice to confirm if they're going to have a practice session on the day and time of your choice.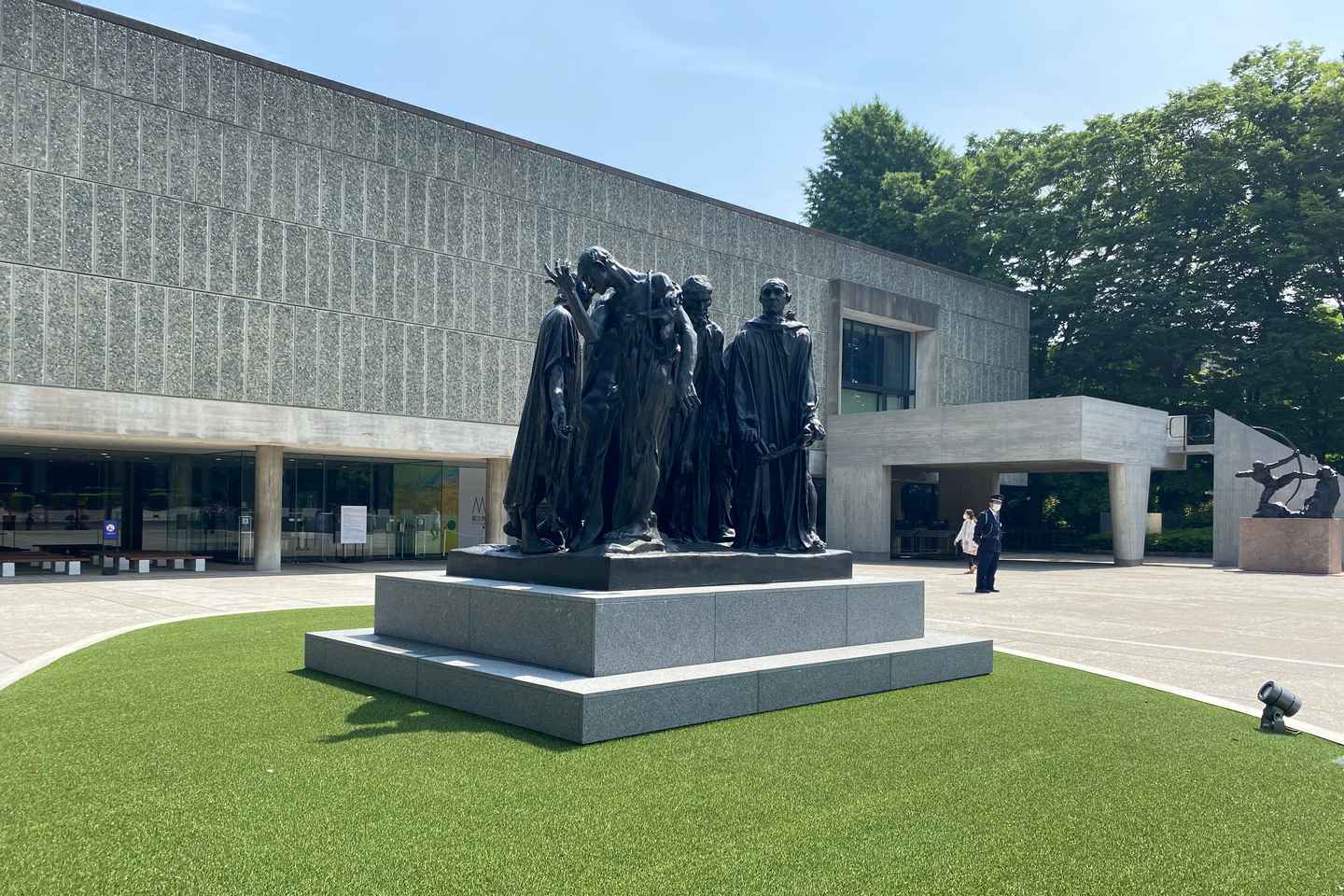 Located right next to Ueno station, this park was formerly part of Kaneji Temple, which was known to be the wealthiest temple back then. The purpose of the temple was to protect the city from evil, just like the other temples in Japan such as Enryakuji, which is located in Kyoto. Presently, Ueno Park is known for its cherry blossoms that bloom during March and April. Aside from being a spacious park that everyone can enjoy, you can visit the Tokyo National Museum, enjoy the duck shaped boat at Ueno pond, visit Japan's oldest zoo, which is located at Ueno as well, and you can even drop by Tokyo University and see how the park comes into life because of the students.
Duration: 3.0 hour
Tokyo is often associated with the word "dreamy" and "cinematic" and wouldn't it be nice to experience all both in one view? Checking out the view from Tokyo Skytree will make you feel bigger than Tokyo. Not only can you enjoy panoramic views of the city, but you can also have a full experience through the shopping district, fine dining, and many other forms of entertainment.
Duration: 1 day
The name says it all. You can find various fresh seafood products and food-related items such as kitchen equipment. There are also restaurants and fresh sushi bars which you can enjoy. If you're a seafood enthusiast and you would like to explore fresh products, this is a place you should definitely visit.
Duration: 3 hours
Experience more of Japan's deep culture through one of its popular and oldest Buddhist temple, Sensoji in Asakusa. It is most famous for its Kaminarimon gate and a giant lantern. In here, there is a long shopping strip called "Nakamise" which leads to its second gate, "Hozomon". From traditional Japanese souvenirs, yukatas, fans, keychains, you can score them here. To get to the temple, you have to go through a 15-minute ride from Tokyo station.
There are many different and interesting subcultures that one can experience in Tokyo. One of them is the concept of "otaku". A person is called an otaku when he/she is an intense fanatic of one particular thing. So if you're a devoted reader of mangas, you can be considered an otaku. The concept of otaku and maid cafes are often put side by side. They say when one enters a maid cafe, he/she will have the ultimate otaku experience. This is probably because otakus are seen as socially awkward beings, and going to maid cafes is one of their constant to-dos.
Duration: 2 hours 30 minutes
Enjoy sunny Tokyo
Tokyo is most known for the melancholic and dreamy vibe it offers to its residents and visitors, but that actually changes during the day. Enjoy sunny Tokyo for a change.
Disclosure: Trip101 selects the listings in our articles independently. Some of the listings in this article contain affiliate links.
Get Trip101 in your inbox
Unsubscribe in one click. See our Privacy Policy for more information on how we use your data