So, you have a weekend to spend in Houston but don't know where to begin? As the fourth largest city in the United States, there are endless activities and sights to explore. Maybe you're thinking of visiting the space center or painstakingly going through pages of search results Google has offered. Fret not, we have compiled a list of things to do this weekend in Houston. Visit breweries, indulge in shopping, or go dolphin-watching. Whether you are a solo traveler, a couple, or families with children, there is something for everyone on this extensive list. For comfy accommodation, you will find hotels in the city center that promise a pleasant stay. Some of them are cheap hotels as well should you want to stay in one of the more affordable ones. Planning a trip soon? Scroll down to discover the top things to do this weekend in Houston, Texas, USA.
Space Center Houston is a premier destination for space enthusiasts. This tourist attraction in Houston, Texas, provides admission to the center, allowing visitors to embark on an unforgettable journey into the world of space exploration. The center features interactive exhibits that showcase the history and future of space travel, real moon rocks, and astronaut training facilities. The Space Shuttle Independence and the Apollo 17 command module are among the iconic spacecraft on display.
With this admission, you can engage in virtual reality simulations, experience the sensation of walking in space, and learn about NASA's remarkable achievements. Suitable for all ages, this activity at Space Center Houston promises an inspiring and educational experience that will leave you in awe of the wonders of space.
Duration: 1 day
The Houston Aquarium is a captivating destination offering an enchanting underwater experience and is one of the best places to visit in Houston, Texas. This particular tour combines the best of Houston sightseeing with admission to the Downtown Aquarium. The city tour takes you to prominent landmarks and diverse neighborhoods, immersing you in the city's culture and history. After the city exploration, you'll head to the Downtown Aquarium, where you can get up close to a variety of marine life. The underwater tunnel offers a unique perspective, surrounded by mesmerizing sea creatures.
Duration: 4 to 6 hours
Bring out the foodie in you and get busy nomming with this unique experience in Houston, Texas. Have a date with fantastic food from this food tour held in the historic neighborhood dating back to the 1800s. The guides will bring you on a walking tour to see the charming surroundings where you will learn about the unique history, diversified culture, and great restaurants in the area. Lasting about three-and-a-half hours, you will get to visit five restaurants, each offering its own special selections that will leave you yearning for more. Make some good friends with your fellow tour mates and meet up to sample more delights! A trip to the gym can come later.
Duration: 3 hours 30 minutes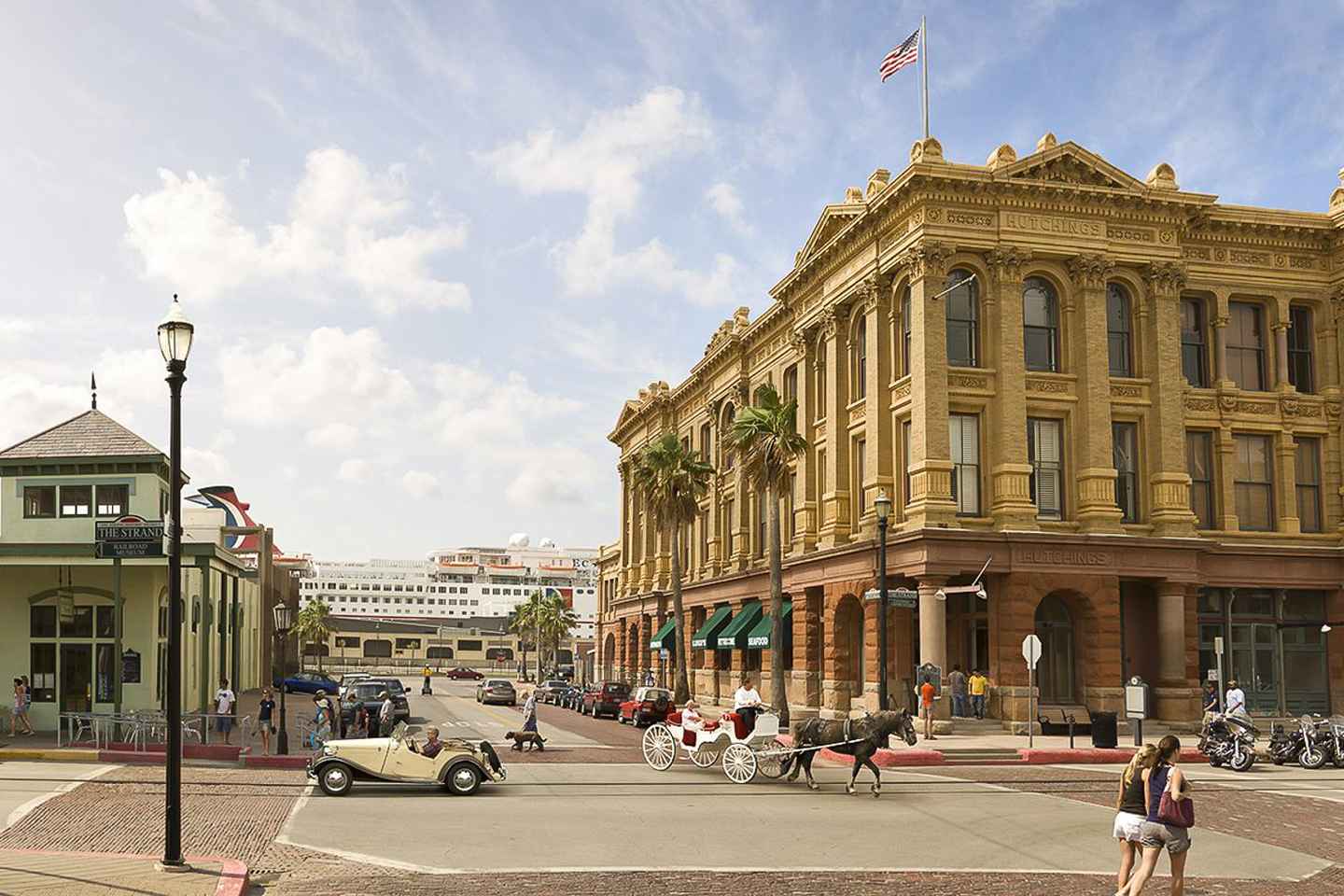 In the mood for an island tour? The Maldives may be a little too far if you have only the weekend to spare, but a trip to Galveston Island located 50 miles (80.4 km) from Downtown Houston will give you that tropical recharge all the same. Unwind yourself at relaxing beaches, walk among Victorian architecture, visit art galleries and have a sumptuous meal at the restaurants. End your day by taking the boat tour to see the dolphins! Take a well-deserved break away from the office and rejuvenate yourself on this panoramic island.
Duration: 7.0 hour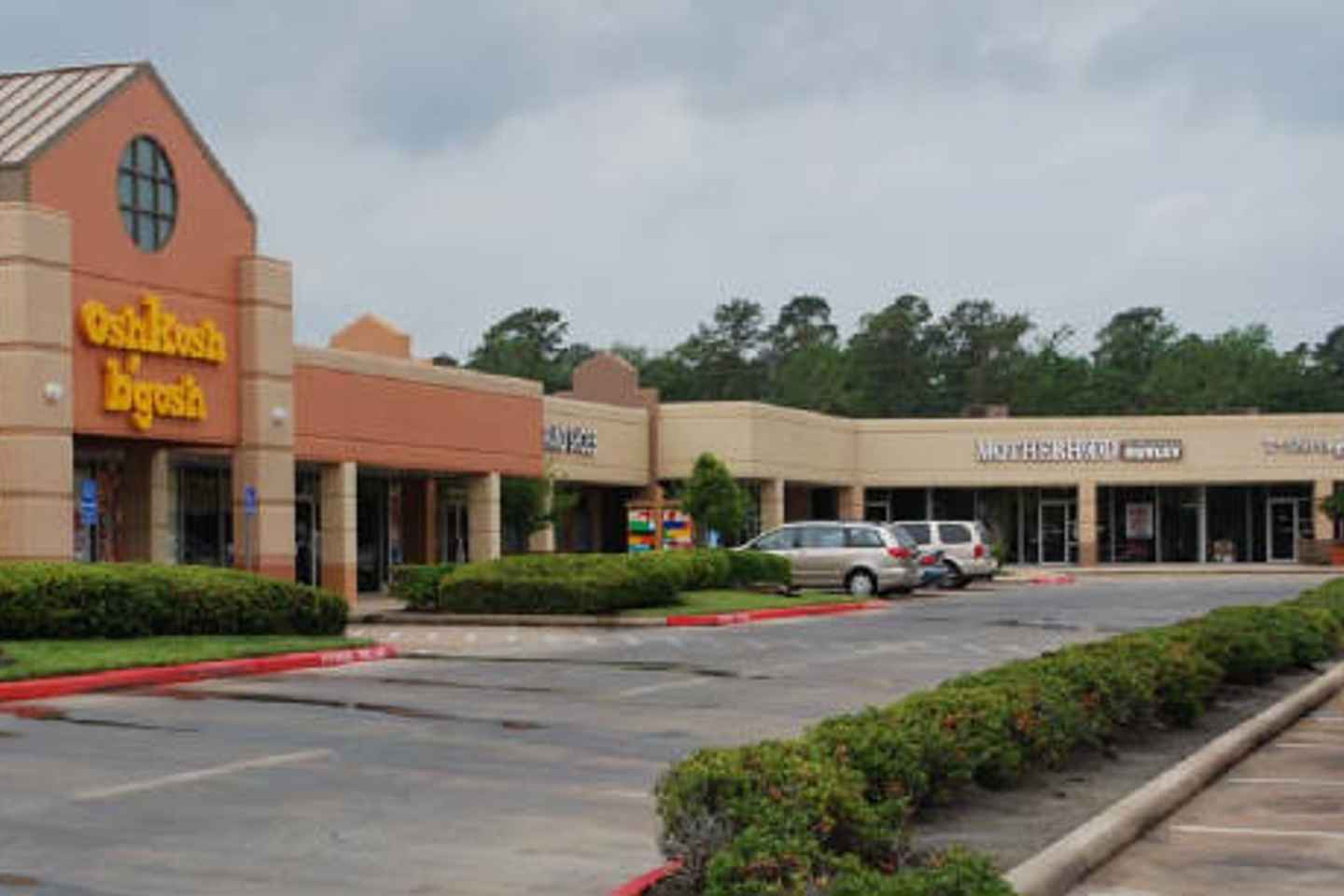 Having trouble deciding what birthday gift to get? With over 50 designer brands and outlets, there will be something for you at the Outlets of Conroe. This open-air shopping centre located north of Houston offers bargains on brands such as Levi's, Sunglass Hut, Carters and more. Besides great savings, you'll also receive a tote bag, five gift cards and a surprise gift. You might want to come back a second time to find more good deals!
Duration: 1 day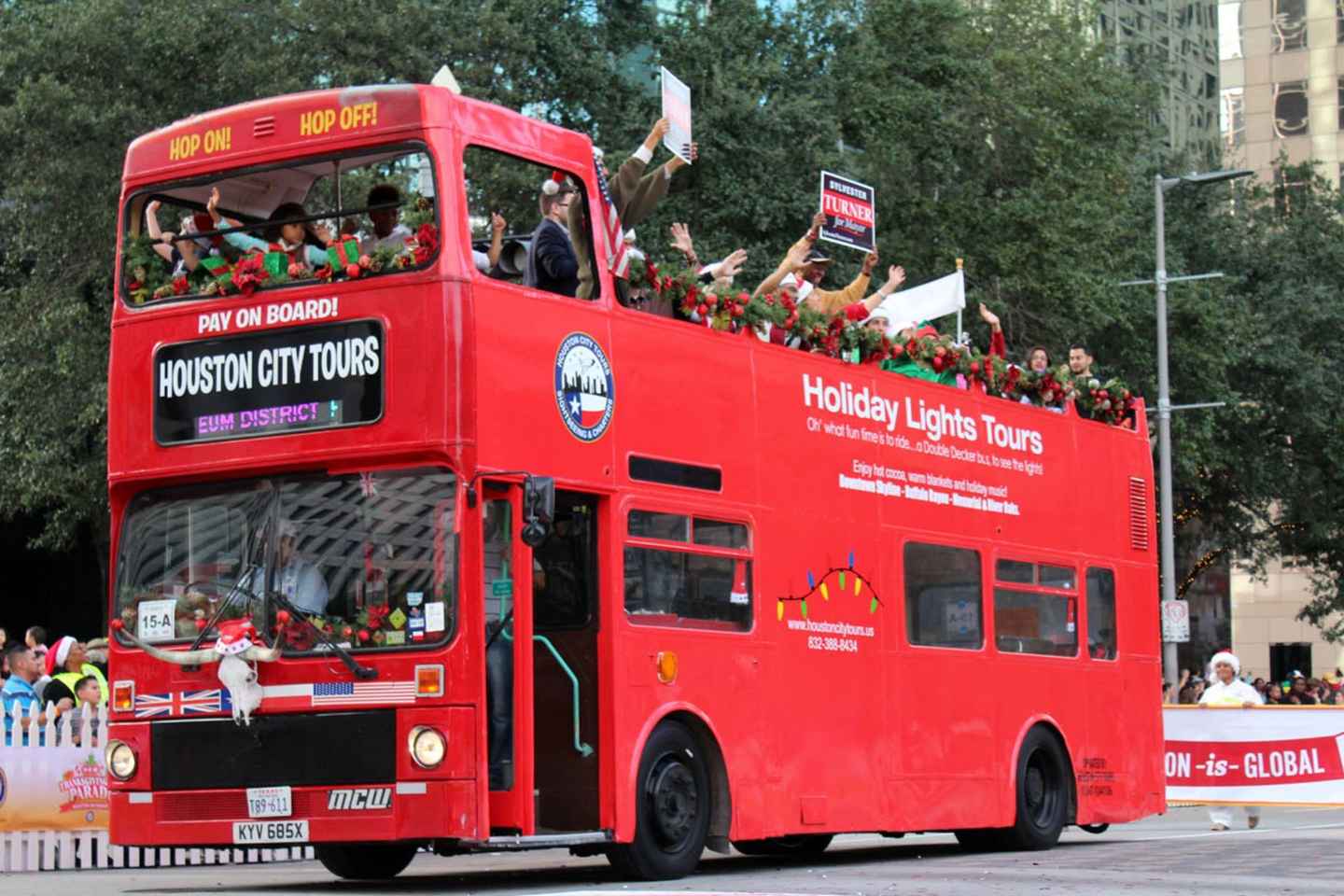 Hop on the open-top double-decker bus and admire the skyline of Houston while you listen to tour commentary from the live guide. After boarding the comfortable bus from GRB Convention Center, you'll be taken to Buffalo Bayou, a peaceful river formed 18,000 years ago on Houston's founding site. Next, you'll reach Rice Hotel – this is where President Kennedy gave his last speech before his assassination. Moving on, you'll get to visit popular sports venues. For baseball and basketball fans, get your cameras ready and snap like crazy! You'll get to visit the home of Houston Astros baseball team and Houston Rockets basketball team so take all the selfies you want. The excitement doesn't just end here. The tour will also bring you to major landmarks such as the Harris County Court House and Sam Houston monument. For those who are visiting Houston for the first time, this informative tour is a good start to let you understand more about the history and culture of this city.
Duration: 1 hour
It is the year 1955. You are locked in a prison cell after being wrongly accused of a crime. Just when you are wondering what could be worse, you hear stories regarding the mysterious disappearance of the inmate who stayed in your cell. Some say he was murdered by the ferocious warden but others claim he escaped. There is no time to waste as the warden could arrive anytime and no one knows what he is up to. The only way to survive is to get out of this place – and you have only 60 minutes. So what are you waiting for? If you love a good detective mission, gather your peers and book a game this weekend! Warning: not for the faint-hearted!
Duration: 1 hour
If you love getting a good bargain, then this shopping tour which runs on Fridays and Saturdays is tailored for you. Indulge in 5 hours of shopping at seven different resale stores which are located in two historic neighbourhoods – the Montrose and the Heights. You'll find many branded clothes, furniture and household items at unbelievable prices. Stop for a lunch break at the Galleria shopping mall food court and give those legs a rest. When you have refuelled yourself, get ready and continue the treasure hunt!
Duration: 6 hours
Watching Netflix while having beer and snacks is a great Sunday activity. How about changing that routine and have amazing beer tasting sessions at three different breweries instead? It's time to ditch the couch! This 5-hour tour will bring you to breweries such as Anheuser-Busch, Karbach and 8th Wonder brewery. Discover the craft of beer making, understand about the different types of beer and hear what the professionals have to say about the brewing scene in Houston. Beer will never taste the same again.
Duration: 5 hours
Ever dreamt of putting your hands on the steering wheel of a Cobra and speeding down the racetrack? Have your dreams come true in Houston! You'll first receive a 20-minute lesson with your instructor who will then give you a track tour and further tips on visual cues, braking points and more. Choose from a fleet of exotic cars – Aston Martin Vanquish, Audi R8, Corvette C7 and more. You are now set to begin your 2-hour experience with your chosen supercar. There's no experience required for this program, your friendly instructor will teach you everything and will be by your side from start to finish. What a way to spend the weekend!
Duration: 2 hours
Be afraid, be very afraid. This travelling exhibit featuring a collection of live animals, plants and minerals will show you how everyday things can become dangerous weapons of death. Discover the mystery behind Van Gogh's madness, find out why tomatoes were classified as forbidden food 500 years ago and get an up-close view of the Amanita mushroom, the very plant that causes the majority of mushroom-related deaths. Next time you wander in nature, you'll be more wary of the seemingly innocent plants that could actually take your life!
Duration: 1 to 4 hours
A tour is not complete without some shopping! They say it's not easy to enjoy the best of both worlds but for those who want to visit shopping outlets and experience the attractions of Houston at the same time, this tour offers a perfect combination of both. In the morning, board the double-decker bus and enjoy a 90-minute tour which will take you to landmarks including Chase Tower, City Hall, Houston Zoo and the Museum Of Fine Arts. Next, the highlight of the tour is about to begin. Transfer to a deluxe minivan which will bring you to Tanger Outlets for 4 hours of shopping. This mall offers great deals on famous brands such as Burberry, Coach, Michael Kors, Kenneth Cole and more. It's time to indulge in a little shopping! Put on your new outfit, pose for a picture at the walkways and share with your friends about the great discounts. If you get hungry, there are plenty of eateries offering a variety of food to fill your stomach. After that, continue to conquer the entire mall and remember to gather all your shopping bags before you head back to your minivan.
Duration: 6 hours
Relax and unwind in Houston
Island tours, shopping bargains, good food, and must-try activities in Houston, there's only so much you can do in one weekend. Consider extending your trip or plan another visit to this eclectic city again to fully enjoy everything it has to offer!
Frequently asked questions about things to do this weekend in Houston
1. What are cheap things to do in Houston?
If you find yourself on a tight budget and would like to explore some of the fun activities in Houston that don't cost much, you can visit Space Center Houston.
2. What are fun things to do in Houston for young adults?
Houston is buzzing with a wide array of fun things to do for young adults. If you are one or have someone in your family, then a great option is to embark on the Galveston Island Tour and meet adorable dolphins.
Disclosure: Trip101 selects the listings in our articles independently. Some of the listings in this article contain affiliate links.
Get Trip101 in your inbox
Unsubscribe in one click. See our Privacy Policy for more information on how we use your data