Situated along the coastline of the Pacific Ocean, Chile is among the must-visit destinations in South America. You can never exclude this country from your list, even if the budget is limited and you're short on time as well. Why? Because it is endowed with lively and vibrant sites—it does not matter if it is a city, a port city, or a town. You will also be presented with the remarkable beauty of nature wherever you are in the region. There are tons of attractions, and all of them are actually worth exploring. But if you have to pick only the best, then you have come to the right page. This article lists the best places to visit in Chile. Keep reading until the end before planning your itinerary.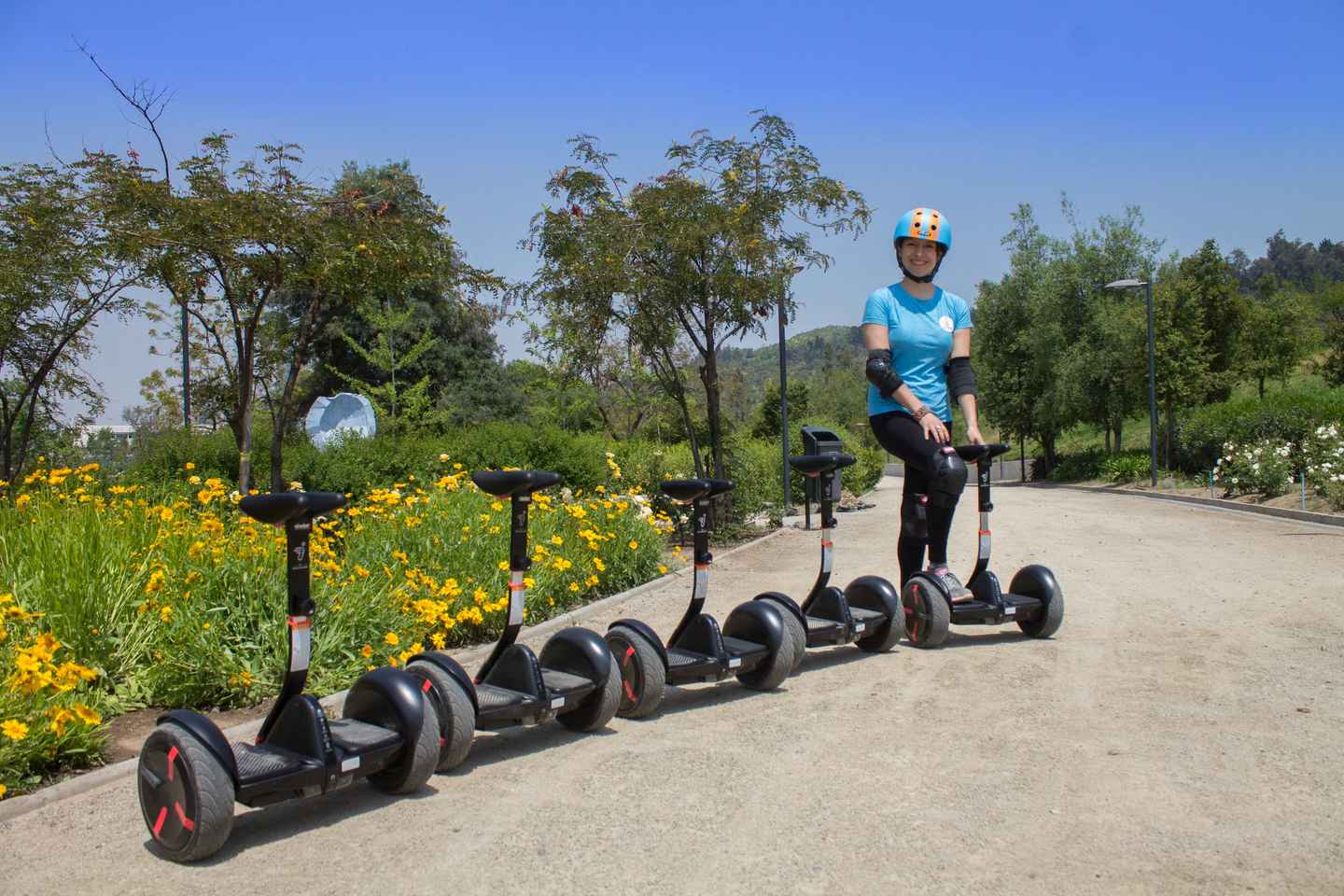 Of course, it is a must to visit Santiago, the capital of Chile. Here you can admire an urban environment that boasts an excellent combination of modern and classic architecture in many of the buildings. Be prepared to be stunned by the sweeping views of Santiago from high above when you reach Santa Lucia Hill. Time stops when you get to Metropolitan Cathedral, the most popular cathedral in the city, which is also the seat of the archbishop of Santiago de Chile.
Santiago: Guided Sightseeing Segway Tour

Duration: 2 hour
2. Concepcion
Moving on from the capital, Concepcion should be your next city to visit. Situated in Central Chile, Concepcion is known for its significant role in boosting the domestic trade. Although the place is an industrial area, it does not mean that you will see only factories and office buildings. As soon as you get here, you need to make a stop at Parque Ecuador. Take a pleasant stroll at this popular sightseeing spot and marvel at the lush landscape of the park. You should also visit Nonguén National Reserve to enjoy outdoor activities such as hiking or walking in the middle of nature.
Concepcion

Address: Central Chile
3. Pucon
Sitting along the magnificent Lake Villarrica with the majestic snow-capped Villarrica Volcano as the backdrop, Pucon is famous among the locals for its recreational activities. There are plenty of hiking trails, along with skiing, snowboarding, kayaking, and other water-sports activities available throughout the city. The adventure hub of Chile offers Trancura River as one of the best spots for white-water rafting, Termas Geometricas for those who wish to indulge in geothermic baths, and Rancho de Caballo for a delightful horseback-riding experience.
Pucon

Address: Central Chile's Lake District
4. Coyhaique
What do you think of exploring the isolated parts of Patagonia? Sounds interesting, doesn't it? To discover those hidden gems, you need to get to Coyhaique, the main gateway. Surrounded by Cerro McKay, a rocky mountain, Coyhaique welcomes visitors that want to enjoy the forests, waterfalls, and outskirts and seeing unique exotic animals such as cougar and huemul deer. Have an outdoor picnic or camp with your loved ones at Coyhaique National Reserve. For more peaceful outdoor activities, it is recommended that you visit Cerro Castillo, a place to behold a rocky mountain and crystal-blue water right in the center.
Coyhaique

Address: Aysén Region, Chile
5. Arica
Do you want to surf and enjoy the beaches? Arica is the answer. Situated in northern Chile, this port city is also known for Morro de Arica, a hill that will bring you sweeping views. In addition to the beaches, Arica also lets you gain insight into the history of the place by visiting Museo Histórico y de Armas, a war museum.
Arica

Address: Northern Chile
6. Valparaiso
Paradise on earth—this is what Valparaiso is all about. Feel joyful all the time as you are admiring the bright colorful houses that are scattered throughout the city. Make a stop at La Sebastiana, a museum that used to be the residence of renowned Chilean poet Pablo Neruda. Inside the museum, you can admire a collection of his belongings as well as poems. What's more, from the museum you can marvel at the picturesque Pacific.
Valparaiso

Address: Chile's Coast
7. Valdivia
Head to the southern part of Chile, and you will find Valdivia, which was named after the conquistador Pedro de Valdivia. In addition to enjoying scenic vistas, you can also learn more about the city's rich culture and history and soak up the friendly atmosphere. Valdivia food market, for example, is the right place for you to make friends with the locals, savor traditional Chilean cuisine, as well as buy fresh fish and other local produce. Stop by Niebla Castle and go back to the past, then learn about what happened during the Spanish conquest.
Valdivia

Address: Southern Chile
8. San Pedro de Atacama
San Pedro de Atacama comes with a full package. From salt flats and volcanoes to desert and geysers, the small town has them all. Head to Moon Valley to enjoy stunning views of the sunset, ones that you will never forget in your entire life. As for enjoying the sunrise, there is no place better than Volcano Tatio, which boasts more geysers. You can even indulge in a cup of hot chocolate and a delicious breakfast that are cooked fresh also from the geysers.
San Pedro de Atacama

Address: Northeastern Chile
9. Puerto Montt
You cannot leave Chile without stopping and seeing Puerto Montt, which has attracted a lot of tourists throughout the years for its Patagonian fjords. Alerce Andino National Park is the very first destination that you should be headed to as soon as you set foot in the port city. You will not believe how remarkable the waterfalls, rivers, and trees here really are. You will have to hold your breath every minute. Plaza de Armas is definitely worth visiting too, where you can simply enjoy a pleasant stroll, then unwind over a cup of coffee at one of the cafes.
Puerto Montt

Address: Southern Chile's Lake District
10. Putre
Last but not least, make a stop in Putre before you leave the country for good. Wherever you are in Putre, you will be able to marvel at the Taapaca volcanic complex. To enjoy a hike with a lagoon, a lake, and a volcano all around you, you need to visit Cotacotani Lake. For a more challenging climb, you should go to Pomerape, which can be found right on the border of northern Chile and neighboring Bolivia.
Putre

Address: Arica-Parinacota Region, Chile
Enjoy Chile by making multiple stops
Chile is surely one of the most beautiful countries in South America and will make your vacation most memorable. But there is one thing that you need to make sure of. You have to make stops at the above-mentioned places and spend a couple of days to really discover the gems in each destination. Enjoy!
Disclosure: Trip101 selects the listings in our articles independently. Some of the listings in this article contain affiliate links.
Get Trip101 in your inbox
Unsubscribe in one click. See our privacy policy for more information on how we use your data