Austin, the capital of the enormous state of Texas, is known for a number of things but particularly stands out for its nightlife. And where there is great nightlife, you can be sure that there will be good food tied at almost every corner. You can't set foot in Austin and leave without trying authentic Tex-Mex or going on a barbecue adventure. Another thing worth checking out is the food truck scene and breweries. One thing's for sure, wherever you go in Austin, food and fun are definitely intertwined and inseparable. That being said, who says that food and fun can only be found in restaurants? In such a lively city and an even more vibrant state, you can't miss out on these fun and one-of-a-kind culinary experiences. Read on to find out the top cooking classes in and near Austin, Texas.
You can't leave town without having tried the Tex-Mex food! The name is derived from shortening Texas and Mexico thus making the cuisine a fusion of Mexican and Southern American flavors. You can have Tex-Mex almost anywhere in Austin, but perhaps it would be more fun if you made your own. This cooking class will teach you to make a classic Tex-Mex food with familiar delicacies such as salsa with chips and taco tortillas, plus many more. You're guaranteed to have a full stomach by the end of it all!
Tex Mex Classics

Duration: 2.5 hours
It's always fun to make your own cookies because who doesn't love cookies anyway? For some, part of the fun is when you can sample your cookie dough, sometimes so much so that there's none left for the actual cookies. For this experience, you will be learning how to make actual edible cookie dough from the folks at Scooped Cookie Dough Bar. They will be teaching you the secrets of making the perfect edible cookie dough as well as how to make their best-selling ones, which you can then take home after along with a shirt. As of writing, classes are on hold until October 8.
Edible Cookie Dough Making Experience

Duration: 1.5 hours
Other food-related classes and experiences
Being one of the "50 Most Amazing Places to Taste Wine in America", you are guaranteed that this experience is hard to beat when it comes to wine-tasting. Located in the rolling hills of Texas' countryside, the experience begins with a tour of the fermentation area and barrel room where you will know more about the process of making excellent wine. After that, you will be invited to dine over a three-course meal with wine pairings at Texas-Tuscan Bistro. Do note, however, that bookings are on hold as of writing.
Vineyard Tour & Chef's Wine Menu

Duration: 2 hours
There's no doubt that coffee is a part of the daily lives of many people. So instead of just grabbing your usual drink to-go at your favorite coffee shop, why not learn how to make your own at home? Forget the instant coffee! With this class, you will be taught how to make coffee from scratch, particularly learning how to roast the beans. It's an interesting crash course because you'll start with a popcorn popper then you'll be moving on to an industrial coffee roaster. The class happens in the home of the host, who's a former national athlete with a deep passion for coffee.
Coffee Roasting Crash Course

Duration: 2.5 hours
Beer is perhaps the most popular alcoholic beverage anywhere on the planet. It's usually the drink that brings people together and often becomes the fuel for feel-good conversation. That's exactly what this online class offers. The virtual experience talks about the history of beer and focuses on the uncommon bits of it like the contributions of women to the history of beer. You will also learn fun facts and tips on the best food pairings. You're encouraged, of course, to bring a glass or bottle of your favorite beer during the session!
Discover the History of Women in Beer

Duration: 1.25 hours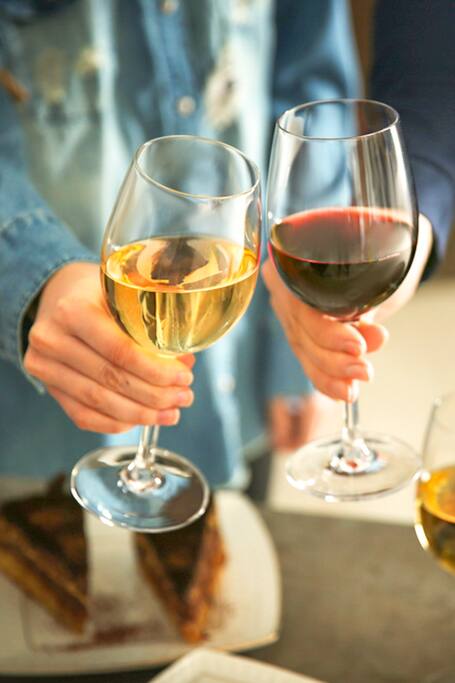 Try out the interesting pairing of wine and chocolate. This one-of-a-kind experience takes place at Gillen's Candies +Wine shop, which is owned by the host. You're guaranteed an experienced guide because of their history as a family specializing in the chocolate business. The experience is unique and surprising at the same time because they know exactly what chocolate goes well with their wine selection. As an added treat, the venue also acts as a shop filled with other goodies, including olive oils, cheeses, seasonings, and more.
Wine and chocolate pairing

Duration: 1 hour
Austin has a number of top-notch breweries that you should definitely check out. This experience allows you to go around town to check out these award-winning breweries and get your quick beer fix in Austin. The fun begins at Lazarus Brewing, then over to Hops and Grain, and finally at Zilker Brewing. Each brewery offers beer flights, which are assorted and fun flavors of beers in smaller glasses. You'll be taken to these breweries in an open-air pedicab for a unique experience. However as of writing, all bookings are on hold until October 8.
Private East Austin Brewery Tour

Duration: 2 hours
Tequila is usually the crowd favorite at parties when it's time for the hard drinks to flow. But there's so much more to it than being an alcoholic beverage. In this online class, you will learn all about mezcal, a distilled alcoholic beverage made from agave, the same plant that gives us tequila, making mezcal a cousin of the latter. You will also learn about mezcal's origins and myths, the proper way to consume it, as well as interesting things about the agave plant. The host is a passionate sommelier so you'll be guaranteed to have an experienced professional throughout the virtual session.
All About Mezcal with a Oaxaca Sommelier

Duration: 1 hour
Find a unique culinary experience in Austin
It's almost certain that anywhere you go in Austin, you will find something fun and interesting to pique your interest. In terms of the culinary scene, the city and its surrounding areas offer a number of these experiences, with some you can even experience from the comforts of your home!
Disclosure: Trip101 selects the listings in our articles independently. Some of the listings in this article contain affiliate links.
Get Trip101 in your inbox
Unsubscribe in one click. See our Privacy Policy for more information on how we use your data