The land down under has a huge presence on social media like Instagram thanks to its perfect beaches, photogenic quokkas, handsome Hemsworths, kid-friendly resorts, romantic spots, tons of nature and gigantic bugs. With such amazing sights to catch in Australia, it is no wonder that it is also one of the best skydiving spots in the world - what better way to enjoy breathtaking views than from above, all while enjoying the thrill of free falling. Here's our guide to skydiving in Australia.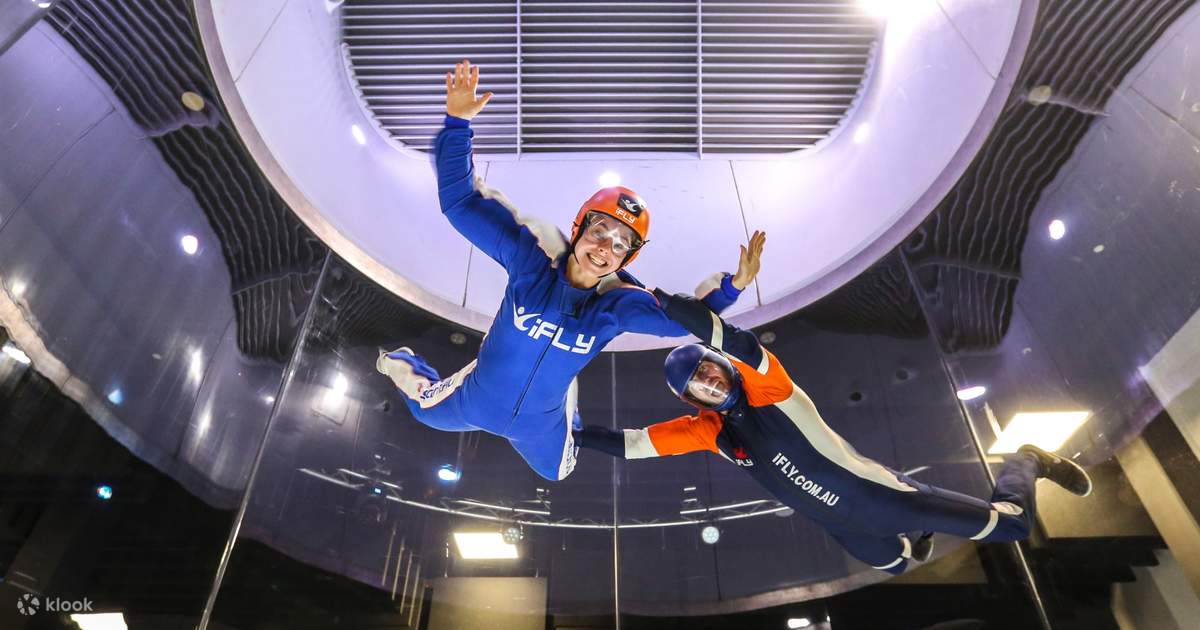 Browsing through the internet, you may have seen a lot of articles or pictures of skydiving but what exactly is it? In the simplest terms, skydiving, also known as parachuting, is exactly what its name suggests - diving through the sky. It is a sport where participants take an aircraft up to a significant altitude and then proceed to jump out of it to experience freefall. The critical part of this activity lies in opening the parachute on time, allowing the person to safely land and avoid plunging into the ground at terminal velocity. In the military, skydiving was mainly used as an emergency mechanism when an aircraft failed but luckily for us, normal folks can now enjoy these thrills without the perils of war or impending death.
With all its extensive coastlines, mountains and deserts, skydivers in Australia are honestly spoiled for choice. Here, you can stay in a variety of locations — from beach houses to farm stays. The sceneries and variety of landscapes in this beautiful country make the view from above so much more spectacular, making it one of the world's top countries to skydive for both amateurs and professionals. Australia is also home to many skydiving schools such as Skydive Nagambie and Skydive Oz where skydiving enthusiasts can learn to skydive and obtain the license to be able to do it alone!
Duration: 1hrs45 Min Duration
Types of skydiving in Australia
The first thing you will have to know before even deciding where to go for the skydive, are the types of skydiving available. There are three main types of skydiving - tandem skydiving, static line diving and accelerated freefall skydiving (AFF). If it's your first time skydiving, you are recommended to go for tandem skydiving, where they will be connected via a harness to a tandem skydiving instructor who will guide you through the whole jump from exit through free fall, to piloting the canopy, and of course, the landing. Although it is usually pricier than static line skydiving, this remains extremely popular with students as the responsibility for most of the safety issues lies with the tandem instructor who is in charge of the parachute deployment.
Another option for amateur skydivers is the static line skydiving. Similar to tandem skydiving, to ensure the safety of the skydiver, the onus of opening the parachute does not lie with them but instead, since the static line is attached to the parachute, it opens automatically as the parachuter jumps out of the aircraft. After the parachute opens, the skydiver is free to navigate and glide through the air till they reach the ground. In this type of skydive, the skydiver has the freedom of doing it solo (as compared to tandem skydiving), but loses the thrill of freefall since the parachute opens earlier in the jump. With just one day's training and you'll be on your way to (static line) skydiving solo! It is a great way to experience the fun and also work towards getting a skydiving license.
Lastly, novice skydivers who intend to work towards getting a skydiving license should try accelerated freefall skydiving. AFF is perhaps the most efficient way to learn to skydive as you will learn everything you need to know, from what to do with your body in air to how and when to deploy the parachute and even the alternative solutions if things go awry. Students will be accompanied by two trained professional instructors who will guide them through the jump and at the same time ensure they learn how to do it independently. After a few sessions, you will receive your license to become a solo skydiver!
AFF vs. Tandem skydiving. Amateur skydivers can try any of the options, and the best choice depends on whether you decide to try to get a license. Tandem skydiving is a great one-off event for those who want to check skydiving off their bucket list but for those who want to eventually do it alone, AFF is the way to go. Some of the most established organisers who will properly guide your skydiving experience (regardless of the type) are Skydive Australia and Skydive Oz.
There are no lack of options. Even for those who detest the outdoors or if the weather conditions are not suitable, indoor skydiving can be tried to experience the thrill of freefall and a simulation of what goes on in the air without any of the risks. iFly, which operates in Brisbane and Melbourne has excellent reviews and the optimum facilities needed to give you the experience of a lifetime.
Australia has so many beautiful places for that perfect skydiving experience and these are the 7 best places to do that!
1. Wollongong. This drop zone offers the perfect blend of convenience, located just one hour away from downtown Sydney, and scenic nature, being Sydney's one and only beach skydive.This amazing dive gives you 60 seconds of picture perfect freefall with a jump from an altitude of 4,267 meters (14,000 feet). In addition, the location of this drop zone allows skydivers to possibly spot dolphins, migrating whales and other marine life from the air!
Skydiving in Wollongong

Price: 181 USD
2. St. Kilda Beach. St. Kilda Beach is the only beach drop zone in Melbourne. Located at the beautiful St. Kilda Beach, skydivers can enjoy fantastic aerial views of the safe neighbourhoods of Melbourne, St Kilda and Port Phillip Bay. Its proximity to the city offers you the best views of the region. Try skydiving at St. Kilda Beach for a more amazing view of Melbourne than any lookout tower could give.
Skydiving in St. Kilda Beach

Price: 202 USD
3. Airlie Beach. Dropping at a similar height as the others, this skydiving experience will similarly allow you to reach speeds of up to 220 kilometres (136 miles) per hour after which you get to cruise for 5-7 minutes above the pristine waters and picturesque coastlines of the Whitsunday Islands. Located right at the heart of Queensland's most popular tourism spot, this skydiving location is easily accessible and convenient to plan as part of any tour in Queensland.
Skydiving in Airlie Beach/Whitsundays

Price: 188 USD
4. Gold Coast. One of the best skydiving places in Australia is Gold Coast. This immensely popular tourist destination probably needs no further introduction. Its sunny beaches and exciting theme parks are known all over the world. Experience this touristy place in a unique way by skydiving and looking down at the city and that never ending coastline!
Skydiving in the Gold Coast

Price: 258 USD
5. Cairns. This location offers jumps from heights of up to 4,572 metres (15,000 feet), which is Australia's highest altitude for skydiving that's legally allowed. As compared to the other places, this is perhaps the most laid-back one that makes for an ideal getaway. The jump is furnished with dazzling views of Great Barrier Reef, World Heritage Rainforest and Trinity Inlet, giving the skydiver the best of both worlds with the lush greens of the rainforests with the sandy beaches and blue waters.
Skydiving in the Cairns

Price: 159 USD
With skydiving available at so many amazing locations, distance is hardly an excuse not to try skydiving when you find yourself in Australia.
Weight limit for skydiving in Australia
Unfortunately, skydiving is not available for everyone and weight could be one of the limiting factors. Weight is important in skydiving due to many reasons. Weight, or rather the build of the person, determines how well the harness and equipment fit and which to choose. It also affects how much a person can move inside the small aircraft, how the parachute opens after being deployed (tandem instructors can get injured if the parachute opens to hard), and it also impacts the landing. Although not the most ideal method, weight is also sometimes used as an indicator of fitness - a person who is considered obese may not have the strength in their legs to take the heavy weight of the landing.
There is generally no minimum weight for skydiving, but the maximum weight generally ranges from around 100 to 115 kg (220 to 253 lbs). Some companies even charge up to 75 AUD (51 USD) more for customers who weigh above 90 kg (198 lbs).
Age limit for skydiving in Australia
Solo skydivers in Australia have to be at least 18 years old, while anyone age 12 and above are able to skydive in tandem. Anyone below the age of 18 will need to have a parent or guardian present to give consent on the day of the jump.
Cost of skydiving in Australia
Even if you meet the age and weight requirements, the cost of skydiving could also be a factor deterring some from trying out this amazing sport. In general, tandem skydiving is the most expensive, and can cost from 270-550 AUD (184-376 USD) depending on the location, the level of service and the height of the dive. In other words, the price affects how much of what type of views you get to enjoy and the amount of airtime you get! Also, the purchase of any photos and videos is likely to add on to the additional costs though you will have to weigh it against getting to relive your experience again through the video. Certain sites say to budget around 400-600 AUD (273-410 USD) for a full tandem skydive.
A full AFF skydiving course can cost up to 2,000 AUD (1,369 USD) but it could be worth every dollar for those who love being in the air and intend to pursue this passion. It could be a very good investment as once you get a license, skydiving becomes much cheaper! Those who have graduated from the course can use the skydiving facilities in Byron Bay, Great Ocean Road, Noosa and York from 40-44 AUD (27-30 USD).
Is skydiving safe?
Like all extreme sports, skydiving definitely carries a certain amount of risk but overall, the statistics speak for themselves. According to the British Parachute Association, the injury rate in tandem skydiving is about 1 for every 1000 jumps and the all-time tandem fatality rate is about 0.17 per 100,000 jumps (1 in 595,000) or less than 2 in a million! To put that into perspective, 9,800 per 100,000 registered cars in Australia are reported to be in accidents. Despite the numbers, the thought of the parachute malfunctioning, or not opening in time is still a really scary one. But it is hardly a cause for worry as the parachutes are well-packed, and there are even reserve parachutes (meticulously checked and packed by packers from the Australian Parachute Federation (APF) and the World Federation of Aerosports (FAI)). The parachute rigs are also fitted with an Automatic Activation Device, which automatically deploys the reserve parachute if it happens that the main one is not deployed. With all these measures in place, even though skydiving is not 100% safe, it is still as safe as it can be!
All skydiving places in Australia have safety as their top priority. They run in accordance with the Australian Parachute Federation (APF), an organisation that regulates nearly all civilian skydiving and parachuting operations with high standards. Also, for new timers who will usually choose tandem skydiving, the instructors are all extremely well-trained with rich jumping experiences. For instance, all of the instructors at Australian Skydive are qualified with the APF and go for regular medicals and training to maintain their standards. Even the pilots have APF certified jump pilot authorisations. Their planes are also well maintained and serviced regularly in compliance with APF guidelines.
Tips for first time skydivers
Skydiving can be a very frightening (but exciting) experience for first-timers. Here are some tips for people who are considering taking that leap of faith!
1. Have a snack before. Although it is not good to overeat, skydiving on an empty stomach could also create a less comfortable experience. There could be a long wait from the pickup point to when the dive actually takes place so ensure you pass by a cafe or restaurant and get enough food to not get hungry.
2. Have a good rest the night before. Although skydiving is relatively safe, it's best to stay alert as much as possible to ensure your safety while you're way up in the air. Besides, it's easier to enjoy and soak in the amazing sights when you're well-rested.
3. Dress appropriately. Wear non-loose close-toed shoes so the wind won't blow them off, pants or shorts that are slightly stretchy (for more comfort), some extra layers even if it's warm (just in case), and avoid accessories since they could easily be blown off.
4. Breathe. It is not unusual for people to get scared before and during skydiving but concentrating on your breathing is a great way to stay calm.
5. Go on a sunny day. If you want to skydive, make sure to go on a sunny day as it is the safest. With this in mind, the best time to skydive in Australia is in summer, from December to February.
Ready for skydiving
Skydiving is an extremely fun and thrilling activity and Australia is one of the best places to do it with all its natural beauty and how established the sport is here. Get ready for the fun and be prepared to get addicted!
Any must-sees we missed? Tell us about them in the comments section or write a post
here
to help out fellow travelers!
Disclosure: Trip101 selects the listings in our articles independently. Some of the listings in this article contain affiliate links.
Get Trip101 in your inbox
Unsubscribe in one click. See our Privacy Policy for more information on how we use your data