Las Vegas is a beautiful city famed for its vibrant nightlife, 24-hour casinos, and other entertainment options. It is one of the best places if you are simply looking to have fun. Las Vegas can never bore you! It is brimming with liveliness all year round and is a great place even for a solo trip. It looks mesmerizing in its nocturnal glory when the entire city is decorated with glam and glitter. Of course, such adventures are best paired with great places to stay for your accommodation needs. Worry not, because Las Vegas has the best Airbnbs near Panorama Towers. There are also hotels and resorts overlooking Bellagio Fountains. Moreover, there are fun-filled activities for every age group and tons of things you can even do alone. From fine dining to other enthralling options such as skydiving or pole dancing, Las Vegas is an abode of it all! Take a look at our top picks of things to do alone in Las Vegas.
Don't know what to do in Vegas by yourself? If you are a thrill-seeker, skydiving is calling out for you! Spend an adrenaline-pumping day and feel all your senses come alive as you jump right over the Grand Canyon with wind speeds of up to 135 mi/hr (220 km/hr). Experience a 60-second free fall until the parachute opens gliding through the air to really take in the superb views of the Grand Canyon. The views on the way down are astonishing! The activity is fully supervised by professional trainers and you will be attached to a tandem master the moment you jump out of the plane a place. The master deploys and steers the parachute until you land on the ground. With a certificate of achievement given, create memories like no other. An adventure of a lifetime awaits so book now!
Skydiving at the Grand Canyon

Price: from 289 USD

Duration: 5-14 hours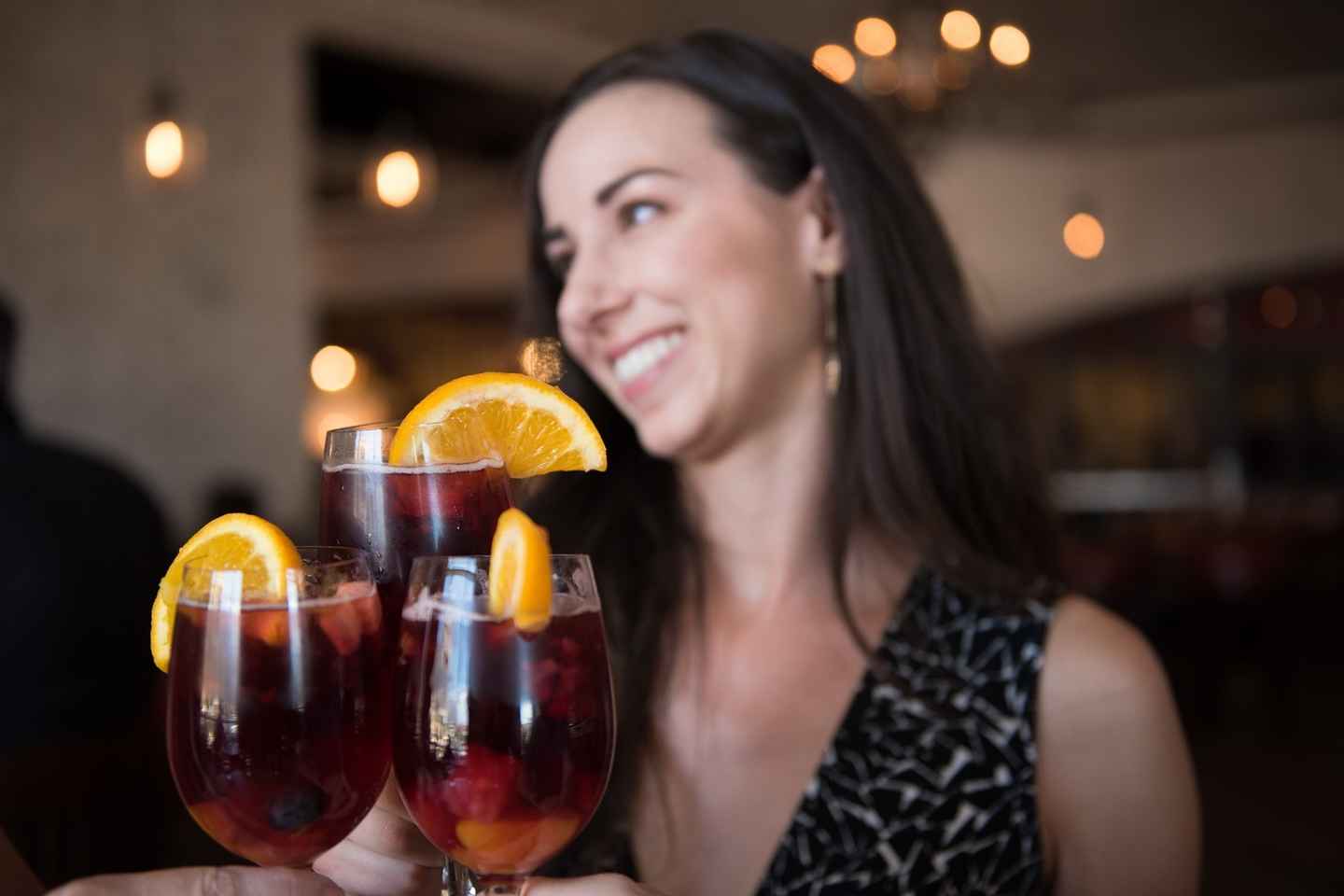 All the foodies out there, this is something you wouldn't want to miss out on! Explore some of the best 24-hour restaurants around town and taste some awesome delicacies that will surely tantalize your taste buds. Besides this, get insight into the local food, history, and culture of Las Vegas. The food culture depicts luxury dining and some of the finest ingredients blended together to create magic. Explore the culinary wonders with an experienced guide highlighting premier celebrity chef restaurants, including Gordon Ramsay. Simply book your tickets to enjoy this wonderful experience.
Secret Food Tours Las Vegas

Duration: 3 hour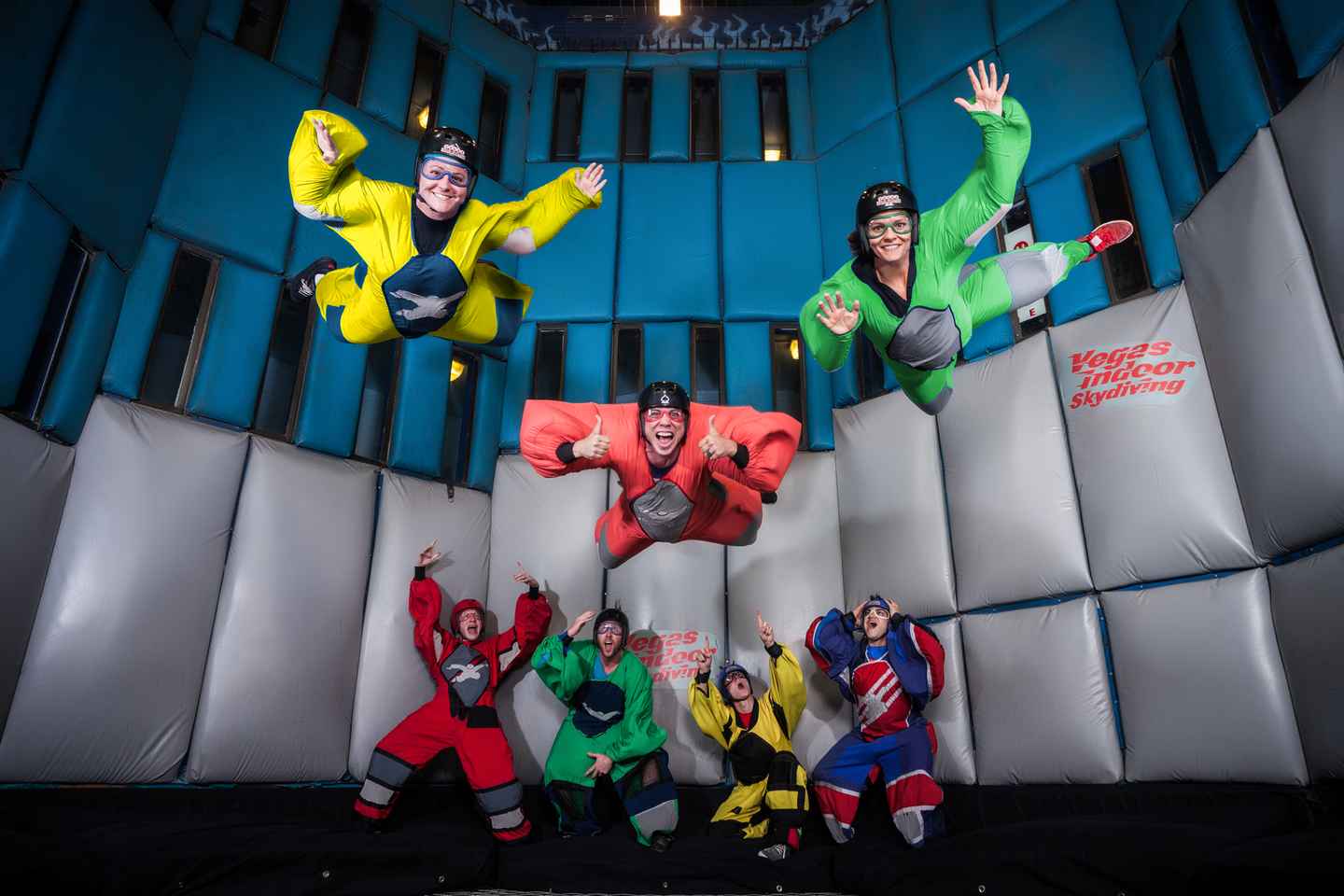 Skydiving is one of the most thrilling adventure sports and should be tried by all once in their lifetime. If you are fearful of trying it, there is an amazing opportunity for you to learn skydiving indoors. Right from free falls to an in depth narration by the trainers, nothing can stop you from becoming a pro at this awesome sport. The best part is that you get a hands-on experience without an aeroplane or parachute. All you daredevils out there, let the adventure junkie come out within you! If you're on a Las Vegas solo trip, you should try this out.
Indoor Skydiving - Learn to Fly

Duration: 1 hour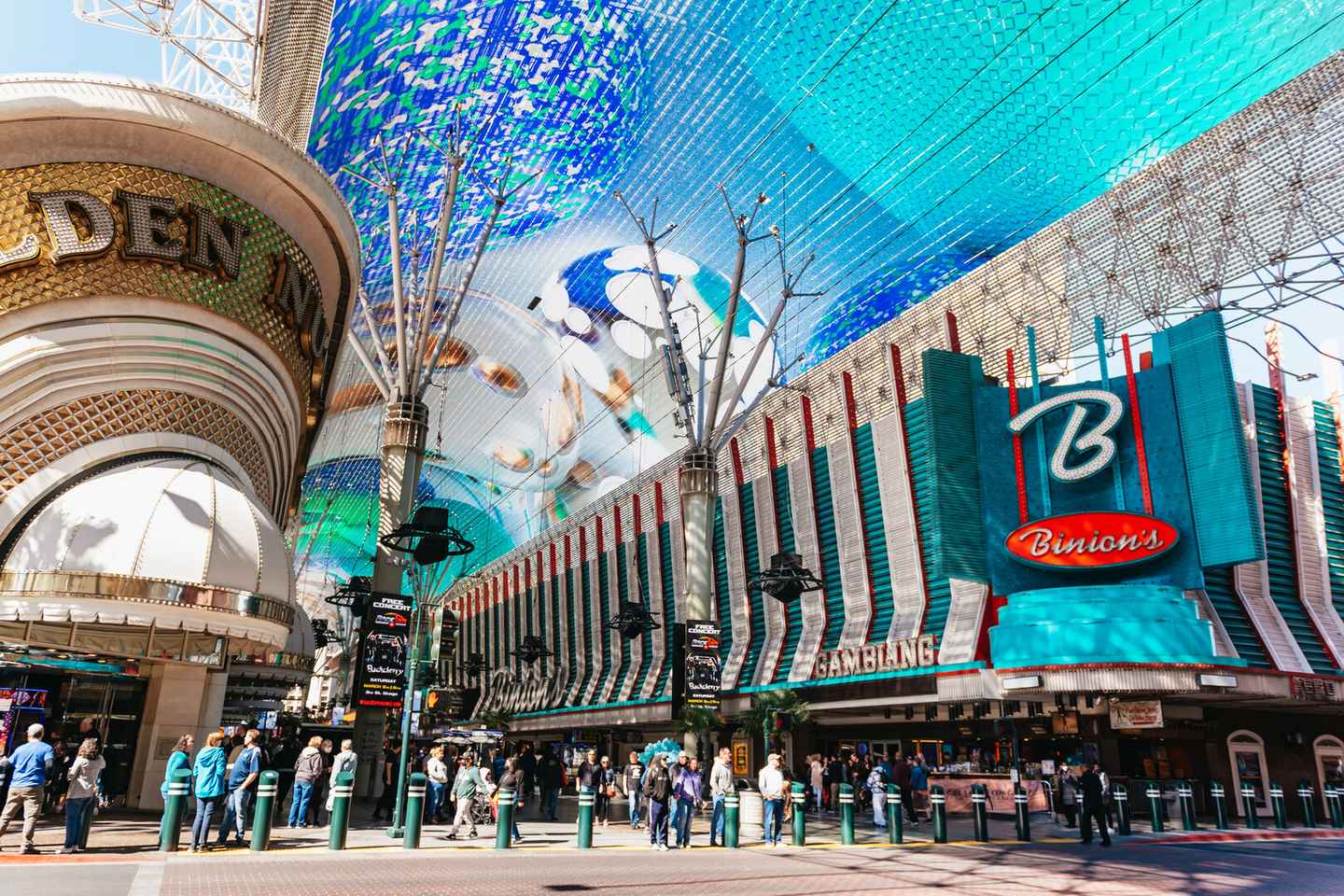 Fremont Street in Las Vegas is truly an incredible place to visit. It is brimming with liveliness all year round. There is a lot to discover here right from casinos to themed bars. This place is super charming and is a 24-hour entertainment zone. It is suitable for all age groups and the charm will sweep you off your feet. The scintillating neon lights coupled with the dazzling landmarks will keep you entertained throughout the two-hour walking tour. Get the comfiest of walking shoes on as you tread through the world-renowned Fremont Street.
Las Vegas: Fremont Street Walking Tour

Duration: 2 hour
For all the night owls, this is the perfect activity for you! Explore the hidden gems of Las Vegas as you tread through some of the most adventurous streets. This night tour will keep you on your feet throughout and will ensure that boredom doesn't easily seep in. The tour begins at the Las Vegas welcome sign and ends at the Sundance Helicopters, for an optional helicopter ride. You will see the dancing waters of Bellagio along with the volcano erupting at the Mirage all in just one night! Book your tickets for this super adventurous expedition today.
Las Vegas City Lights Night Tour by Open-Air Jeep

Duration: 3 hours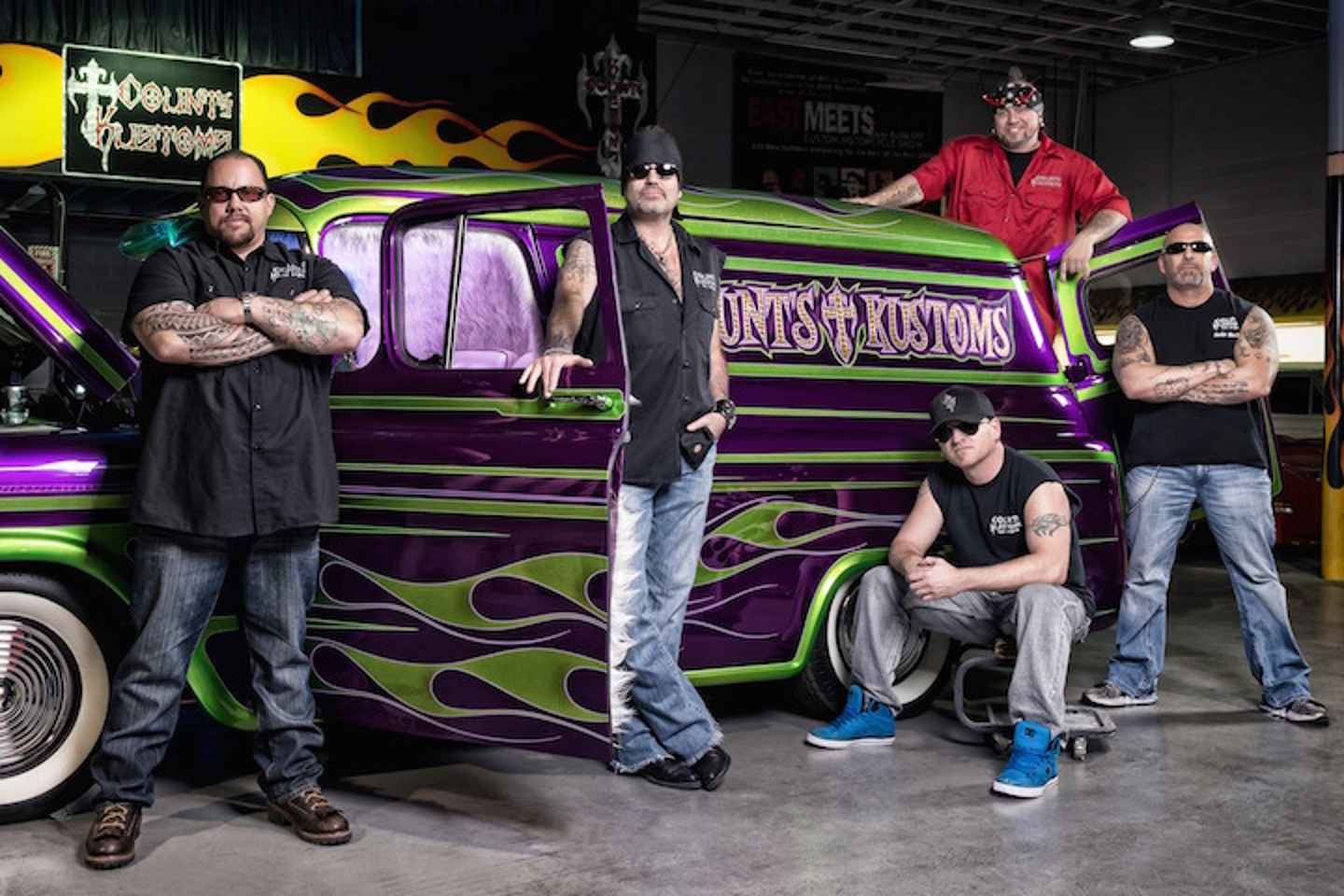 This is an amazing option for those who want to discover the hidden gems of Las Vegas. Get a chance to ride in a customized bus by Count's Kustoms and take a look at some of the most sought-after locations. You are also entitled to a 20 USD voucher towards Counts Kustom's Gift Shop and a 15 USD voucher towards Counts Vamp'd Rock Bar & Grill. This four-hour journey will always be etched in your memory!
Las Vegas: Count's Kustoms Car Tour

Duration: 4 hour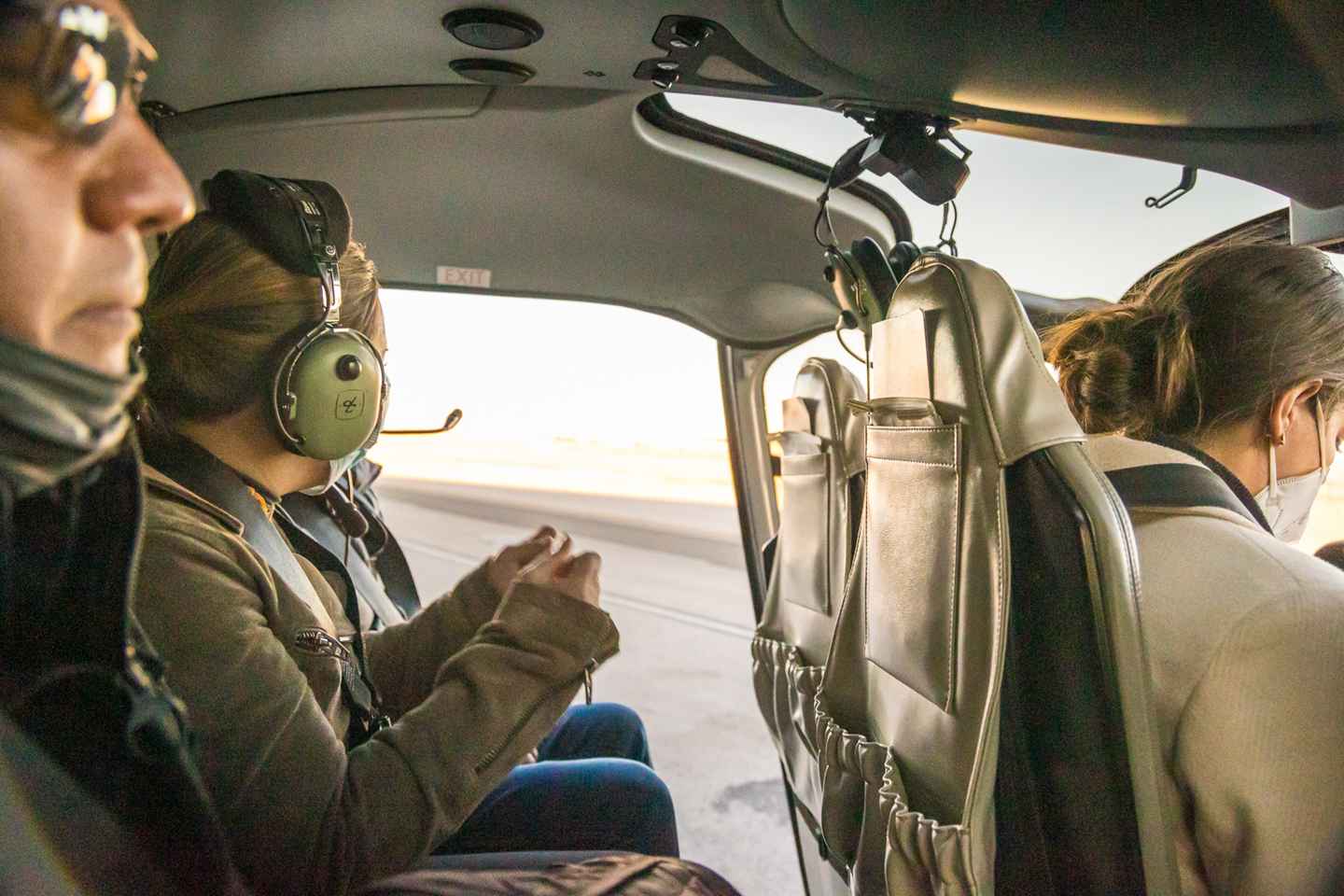 Witness Las Vegas in its nocturnal glory with this amazing helicopter ride. Enjoy panoramic views of the Bellagio fountain, the laser beam at the Luxor, and the stunning Stratosphere Tower. Sip on a complimentary glass of champagne before the ride commences and enjoy the panoramic views Vegas has to offer. Capture some of the prettiest of pictures, and listen to the live narration of an experienced pilot. You will surely love this one!
Las Vegas: Helicopter Flight over the Strip with Options

Duration: 15 to 3 minute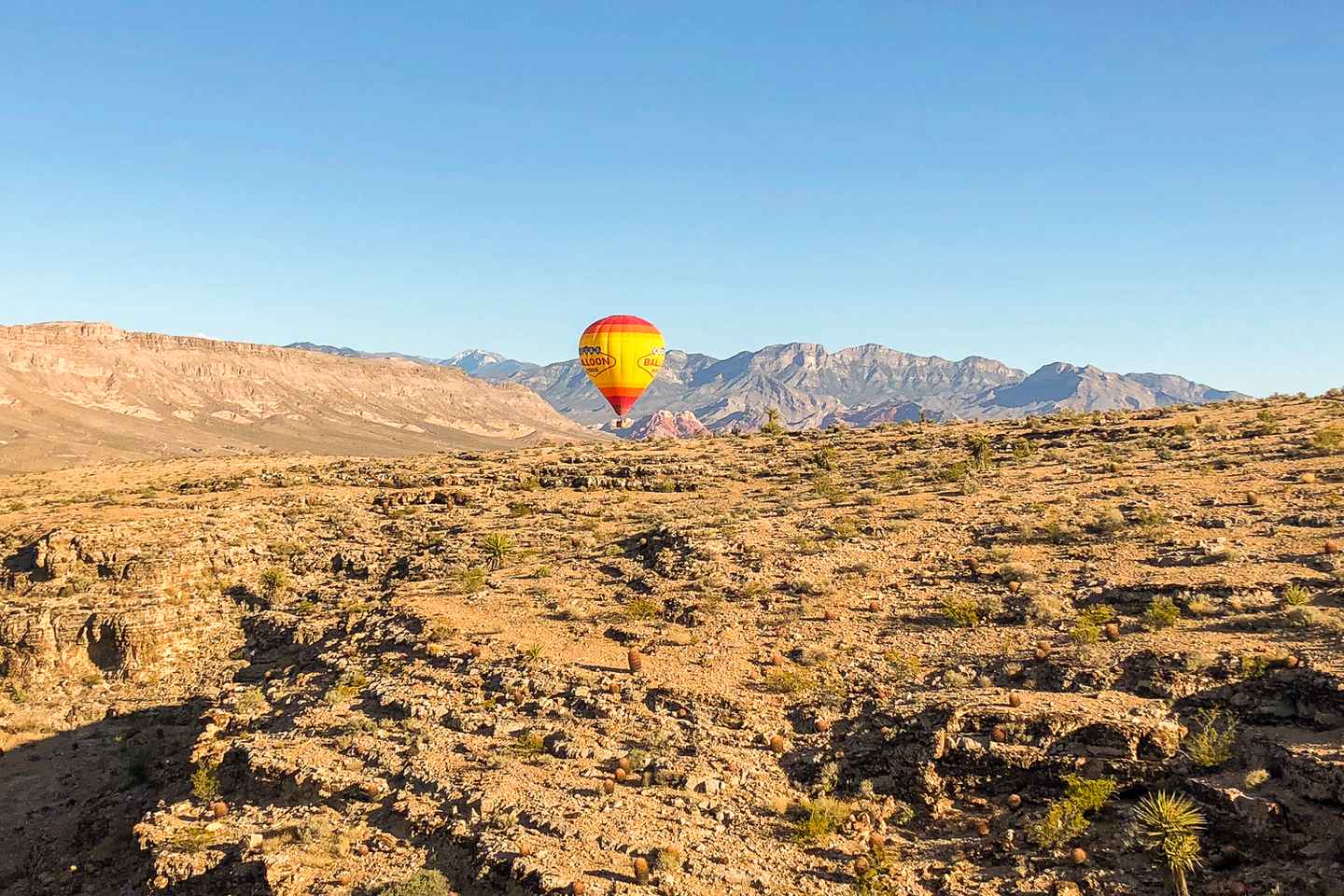 Hot air balloon rides are always fun! If you are feeling like an adventure enthusiast, do not hesitate to hop on to one, and explore the picturesque landscapes Vegas has to offer. This one-hour balloon flight is an absolute value for money as you get to witness the prettiest of sites from a bird's-eye view. Enjoy the luxurious pampering with a welcome glass of sparkling champagne. This is truly one of the best options when you are in no mood for company.
Las Vegas: Balloon Ride Over Mojave Desert

Duration: 5 hour
For all those who love paranormal and spooky experiences, this is the perfect choice for you! Tread through the streets of Good Springs in this four-hour long ghost hunt journey. You would be provided with real-life ghost hunting equipment such as dowsing rods, electro magnetic field detectors, and electro-voice phenomena recorders. Also, pick your favorite food from the Ghost Hunters menu and dine-in with the ghosts themselves!
Goodsprings Ghost Hunt Tour from Las Vegas with Saloon Dinner

Duration: 3 hours 30 minutes
This is perfect for all the girls who want to let loose their inhibition and feel super confident about themselves. Get a chance to learn strip club moves with all the equipment you would need right from boas to poles. Learn the professional way to pole dance with the Stripper 101 pole dancing class in Las Vegas. This 75-minute course at Stripper 101 is designed to help women of all ages, shapes, and sizes feel great about themselves. Oh and not to forget! You get to take home the ultimate sin city souvenir–a Las Vegas Stripper License!
Stripper 101 Pole Dancing Class Las Vegas

Duration: 75 minute
Spice up your solo travel to Las Vegas by catching this performance. The famous Cirque du Soleil show has been part of Las Vegas for more than 20 years. This 90-minute show is the perfect amalgamation of music, illusions, acrobatics, and artistry. Cirque du Soleil weaves together a tapestry of surrealism and romance in its one-of-a-kind show. The stage is filled with talented people from all walks of life who put together a show like never before. Each performance is unforgettable and appeals to people belonging to any age group. This is a great option if you feel like taking a break and witnessing some exceptional performances. Book your tickets today as you escape into the world of pure innovation.
"O™" by Cirque du Soleil® at the Bellagio Hotel and Casino

Duration: 1 hour 30 minutes
A hub of fun-filled activities!
Las Vegas is vibrant all year round and one can never get tired of this place. Who says Las Vegas is all about casinos? There are still a lot of things to do in the city that are not related to casinos, such as the best Viator tours. Right from indoor skydiving to exploring Fremont Street to sipping champagne in a hot air balloon, there are plenty of options to choose from. Start planning your trip here and book the best budget hotels in case you don't know where to stay yet!
Disclosure: Trip101 selects the listings in our articles independently. Some of the listings in this article contain affiliate links.
Get Trip101 in your inbox
Unsubscribe in one click. See our privacy policy for more information on how we use your data