Portugal is always an excellent destination, no matter the season and the reason for your travel. The composition of the country is mostly a combination of rugged and scenic landscapes and beautiful coastlines. If you're one of those people who love visiting cities that aren't widely known, the district of Faro might interest you. Faro might not be as popular as Portugal's capital city, Lisbon, but it can still rival what Lisbon has to offer. Its versatility and diverseness attract people from different countries. As a coastal town, travelers will find it easy to lose themselves in the joys of the sunshine, beaches, fresh seafood, and nightlife. Faro also boasts lagoons between islands that you should see. For your itinerary, feel free to check out this list of the top things to do in Faro District, Portugal.
Lagos is one of the most-visited and busiest coastal towns in Portugal that offers travelers the best outdoor thrills. With its pristine white-sand beaches running for miles, the possibilities are endless. Indulge in the freshest seafood, take your car for a scenic drive, and bask in the warmth of the sun. And if you're planning a longer stay, one of the experiences you shouldn't miss is watching the magical sunrise in Lagos. Join this sunrise adventure by Airbnb that takes place in Praia Dona Ana. It is a three-hour-long escapade that will teach you the art of standup paddleboarding in one of the dreamiest caves of Faro.
Sunrise SUP into Caves

Duration: 3 hours
Aljezur is another charming and quaint coastal town in the Algarve region of Portugal. Usually, travelers visit here during the summer for a fun time on the beach, filled with lots of surfing, swimming, and relaxing on the shore. It has many activities you can indulge in that will make your day. If you want to experience something new, taking part in this natural scenery tour with donkeys is a great family activity that offers great views. This donkey experience by Airbnb might pique your interest. Marvel at the beauty of Mulberry Valley while petting and touring with adorable donkeys. Only kids can ride these friendly animals, and the adult will lead the tour, together with a guide.
Donkey Experience in enchanting nature

Duration: 1.5 hours
Lagos is one of the hot spots in Portugal, especially during the summer season. It is famous for its walled towns with old-world charm, sandy coves, and surrounding nature. There is a plethora of exciting activities that you can indulge in, including scenic drives, water rafting, and hiking. Level up your Lagos holiday by joining this dolphin-watching adventure by Airbnb. On this escapade, you will get to spot wild dolphins. Participants will also be able to see these friendly creatures up close and personal. Life vests are provided by the tour package. The adventure starts at Marina de Lagos.
Dolphin Watching with Marine Biologists

Duration: 1.5 hours
If you finally have your fill of all the water sports that all other places in Portugal have to offer, a change of scenery might interest you. Silves is the go-to place for both locals and tourists who consider themselves history enthusiasts and nature-lovers. Get to see the best of Silves with this Airbnb's jeep safari in the hills. With a classic Portuguese jeep as your ride, what can be more exciting than this trip? The adventure covers the hilly countryside of Silves. The stunning views of Monchique hills will surely take your breath away.
Jeep Safari in the hills

Duration: 2.5 hours
Now that you're through experiencing some of the exciting land and water thrills that Portugal has to offer, what about air adventure? If you're up for a new experience, you might as well try something you've never experienced before, like paragliding. For a safe and delightful experience, you can join the double flight of paragliding by Airbnb. Initially, adventurers will receive a mini-lecture on the different equipment used and other safety protocols. During the paragliding, you will get to see the stunning landscapes of the Algarve and also learn the history of each. This is a one-hour experience worth your penny.
Double flight of paratrike or paragliding.

Duration: 1 hour
Apart from stunning landscapes, Silves is also famous for its wine culture. It's the only destination in the Algarve region boasting several wine producers within its boundaries. Its warm climate makes it a perfect venue for ripe grapes. If you want to experience Silves' wine culture, consider joining Airbnb's Premium Vineyard Tour & Wine Tasting. The activity is for an hour and a half, and it includes exploring the vineyards, familiarizing yourself with local grape varieties, and of course, dining. You can bring up to nine people with you and even buy some locally produced wines to take home.
Premium Vineyard Tour & Wine Tasting

Duration: 1.5 hours
Ranked second to the largest town in the Algarve region, Portimão sits right on the Arade River. One of the things you'll come to love about this place is its simplicity. It's the usual Portuguese coastal town with shopping streets, markets, and landmarks. For a new experience, you can join exclusive horseriding provided by Airbnb. It's the perfect activity to bring the kids with you. For an hour, you'll be able to enjoy scenic views of João Darens, which is a charming coastline. The most important note, you have to be under 80 kilograms (176.37 pounds) to ride the horse.
Exclusive horseriding in Algarve

Duration: 1 hour
Dubbed as the prettiest town in the Algarve, Tavira is a charming seaside escape that retains its tradition and old character. The streets and alleyways here feature an old-world vibe that makes you feel like walking through time. But if you want to explore the town in the best way, Airbnb offers tuk-tuk tours to Tavira. The tour will last for an hour. Also, you can bring four people with you. The tour will take you to some of the historic spots in Tavira. The best part is the visit to Ria Fermosa, where you can observe sea turtles, flamingos, and ducks.
Tuk Tuk Tours

Duration: 1 hour
If you're planning to take your special someone on a getaway to Portugal, you should consider the beautiful town of Portimão. Exploring its river on a solar boat is a great way to see the best of Portimão. If you have no idea where you can avail of a ride, consider booking this one provided by Airbnb. The ride will last up to four and a half hours. During this time, you will be able to see Portimão and the archaic scenes of Siles. A glass of Portuguese wine and tasty food provided by your host is the best way to end the tour.
Explore the River on a Solar Boat

Duration: 4.5 hours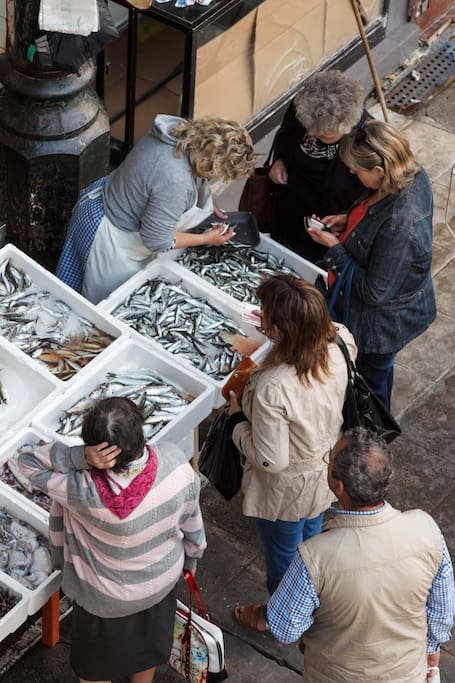 Make your southern Portugal holiday even more delightful by joining this food souvenir hunt adventure by Airbnb. It is an exciting four-hour-long adventure lead by a professional Portuguese food blogger. The guide will take you to different food trip sites and markets in the Faro district in search of signature culinary delights. From canned fish to dried fruits and nuts, you will be able to bag home the best delicacies that Portugal has to offer.
Private Foods-Souvenir Hunt

Duration: 4 hours
Breathtaking coasts and scenic landscapes
There's so much that awaits you here in Faro. Despite being an underrated city, Faro still has the best things you can indulge in, from breathtaking coasts to scenic landscapes, as well as food and excellent accommodations. And if you're a wanderer at heart, wandering around this charming place will surely make you happy.
Disclosure: Trip101 selects the listings in our articles independently. Some of the listings in this article contain affiliate links.
Get Trip101 in your inbox
Unsubscribe in one click. See our privacy policy for more information on how we use your data