Orem is one of the most populated places in Utah County. The place is filled with fun-loving people and is an excellent getaway for fun-lovers and kids. Orem has about 12 recreational parks for you to spend some fun time with your family and friends. Filled with arcade games, Virtual reality games, themed escape rooms for solving puzzles, go-kart centers, and gun ranges, Orem is a unique and happening place. The city also has the SCERA art center, library, museum and the Utah Valley University for you to explore the history. When planning a trip check out these amazing Vrbo vacation rentals in Orem, that will ensure a private and convenient stay.
Treeo is a recreational space for elderly people above the age of 55. This apartment is located within the premises of Treeo that is ready to welcome couples and small families to have some fun in Orem. The apartment is spacious and has modern decor with an open-floor plan. The space is well-lit and has a lounge area for you to relax and enjoy the entertainment systems. There is an exercise room. The space is pet-friendly and you will have a fun time interacting with the elders in the community.
Hermoso apartamento de 1 dormitorio con cocina completa

Accommodates: 3
Minimum Nights: 2
Refund Policy : 100% refund if you cancel at least 14 days before check-in.

This three-bedroom tri-level old style house in Orem can accommodate up to nine guests and has everything you need for a perfect stay. The main level has an open floor plan with the kitchen, dining area, and a living room. The upper level has three bedrooms and an en-suite bathroom. There is a bonus room in the bottom level along with bathroom and laundry. The main level has a half-bath. The kitchen is fully equipped and functional. There is a wide yard at the front of the house.
Cómoda y acogedora casa antigua en Orem

Accommodates: 9
Minimum Nights: 3
Refund Policy : 100% refund if you cancel at least 14 days before check-in.

This modern and comfortable home is located between the BYU (Brigham Young University) and UVU (Utah Valley University) campuses and close to the University Palace Mall. The home has simple and elegant decor that will make you feel at home. The house is a convenient space for families visiting university students. The house is close to the shopping centers, Costco, restaurants, parks, and movies of the city. There is designated parking off the street and the house is filled with all the amenities you need for a comfortable stay.
Fun @ theFrees! Acogedor 2BR Apt por Costco! ¡Todas las alfombras / pinturas nuevas!

Accommodates: 6
Minimum Nights: 2
Refund Policy : 100% refund if you cancel at least 30 days before check-in.

This stunning house has been recently renovated with new furnishings and fittings. The house is located in the heart of Orem as well as Provo, yet it is conveniently tucked to give the guests the private escapade experience. Most of the attractions of the city are at a convenient distance from the property. It is located close to both Brigham Young University and Utah Valley University campuses. The house has a well-stocked kitchen, four bedrooms, three bathrooms, living room with entertainment systems and a backyard. One of the unique features of this space is that you will get to experience home automation.
Aspen House * RECIENTEMENTE REHABILITADO * En el corazón de Orem / Provo

Accommodates: 12
Minimum Nights: 3
Refund Policy : 100% refund if you cancel at least 14 days before check-in.

Feel like you are in your grandma's home in this fully carpeted villa with a backyard and a surrounding farm located in the foothills of the Mount Timpanogos. Fresh vegetables and fruits from the garden are available for cooking. Located less than 15 minutes' driving distance from both BYU and UVU this property is just 40 minutes away from the Salt Lake City. Although it seems to be close to everything in Orem, the property is secluded and offers the utmost privacy. Enjoy a family evening with the large outdoor grill in the backyard.
Grandmas Backyard Oasis en Park Place

Accommodates: 8
Minimum Nights: 3
Refund Policy : 100% refund if you cancel at least 14 days before check-in.

With grey and blue hues accentuating the white walls, this freshly styled apartment with five bedrooms is the perfect place for a big family vacation in Orem. Located at the heart of the city this home is fully available for rent along with access codes for guest entry. The house has two garages for vehicle parking. With modern decor and lighting, you will feel at home even when you are away from home. Enjoy a game of table tennis or relax with your favorite drink in the yard.
THE EVERGREEN * Freshly Styled * Perfectly Placed * Sleeps 10
This modern luxury home is located at a convenient distance from the Provo Canyon and the Riverwoods. The home is expansive and can accommodate up to 12 guests. The apartment is a perfect place to relax on a holiday with family. It has a fully equipped and functional kitchen, furnished living and dining spaces. The bathrooms have been recently renovated and is close to hiking, skiing, shopping, entertainment, and dining spaces.
Perfect Location! Everything New! 2,800 sq ft. 4bd/3bath. Near Provo Canyon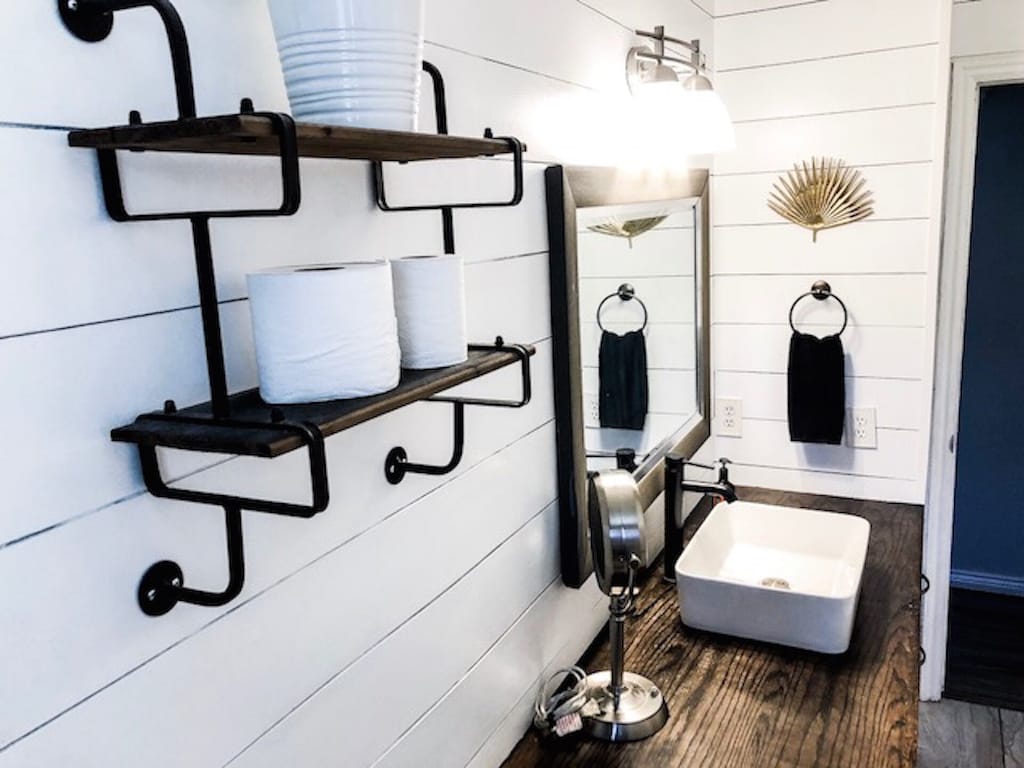 The last property on this list is a three-bedroom house with modern interiors. The house is well lit, located close to the mountains in a quite and peaceful neighborhood. The house can accommodate up to six guests and has a fully functional kitchen. The house has been recently furnished with the latest fitting and decorations.
3 BR Modern Home Near Mountains!

Top guest reviews

it was a pleasant stay nothing fancy but clean and owner was very easy to work with

the owners were so great to work with

beds were comfortable the house was decorated cute and communication with the owner was excellent

Read more reviews
If you are planning a small family wedding or a reunion with family and friends, this lavish bungalow with a lawn and a gazebo is a perfect choice. The property is located in the heart of the city and is ideal for an outdoor private celebration with family and friends. The beautiful stone gazebo adds up to the special event setting. The yard space also has a basketball court and a volleyball court for you to sweat it out. There is also a playground along with a playhouse for kids. There is a community swimming pool across the street and the property is just a few minutes' drive from the Sundance Ski Resort. This property is fully furnished will all amenities and can accommodate a maximum of 28 guests.
Ideal for Family Reunions & Weddings - 1 Acre of Fun with Beautiful Gardens
This 3700-square feet (344 sqm) property comprising of five bedrooms and three-and-a-half baths along with a huge kitchen is a perfect space for big family outings. The apartment is provided with a toddler bed and crib for small children. There is a play area outside the apartment with a tree house available for kids to play and have fun. The huge kitchen has everything you need to cook a family feast. There are two garage spaces for parking vehicles.
Large 3700 square feet home! 5 bedrooms, 3.5 bathrooms with large kitchen

Accommodates: 15
Minimum Nights: 3
Refund Policy : 100% refund if you cancel at least 30 days before check-in.

Make yourself at home even when away from home
Orem often attracts guests visiting university students. Hence, there is always a demand for a good family home in a peaceful neighborhood with easy access to the city. These Vrbo accommodations have been meeting those expectations for a long time and have been successful at pleasing its guests. Feel at home in Orem by staying in these amazing properties.
Disclosure: Trip101 selects the listings in our articles independently. Some of the listings in this article contain affiliate links.
Get Trip101 in your inbox
Unsubscribe in one click. See our privacy policy for more information on how we use your data