Lying on the southern part of India, the state of Tamil Nadu is famous for its extravagant temples, cultural heritage, classical music, and of course, the different variety of cuisines. The state is blessed with many hill stations, beaches, and is an abode of many UNESCO World Heritage Sites, as well. So, if you're based in Chennai and want to escape for a night or two, there are plenty of places within easy reach. Read on for the lowdown on the best weekend trips from Chennai, Tamil Nadu.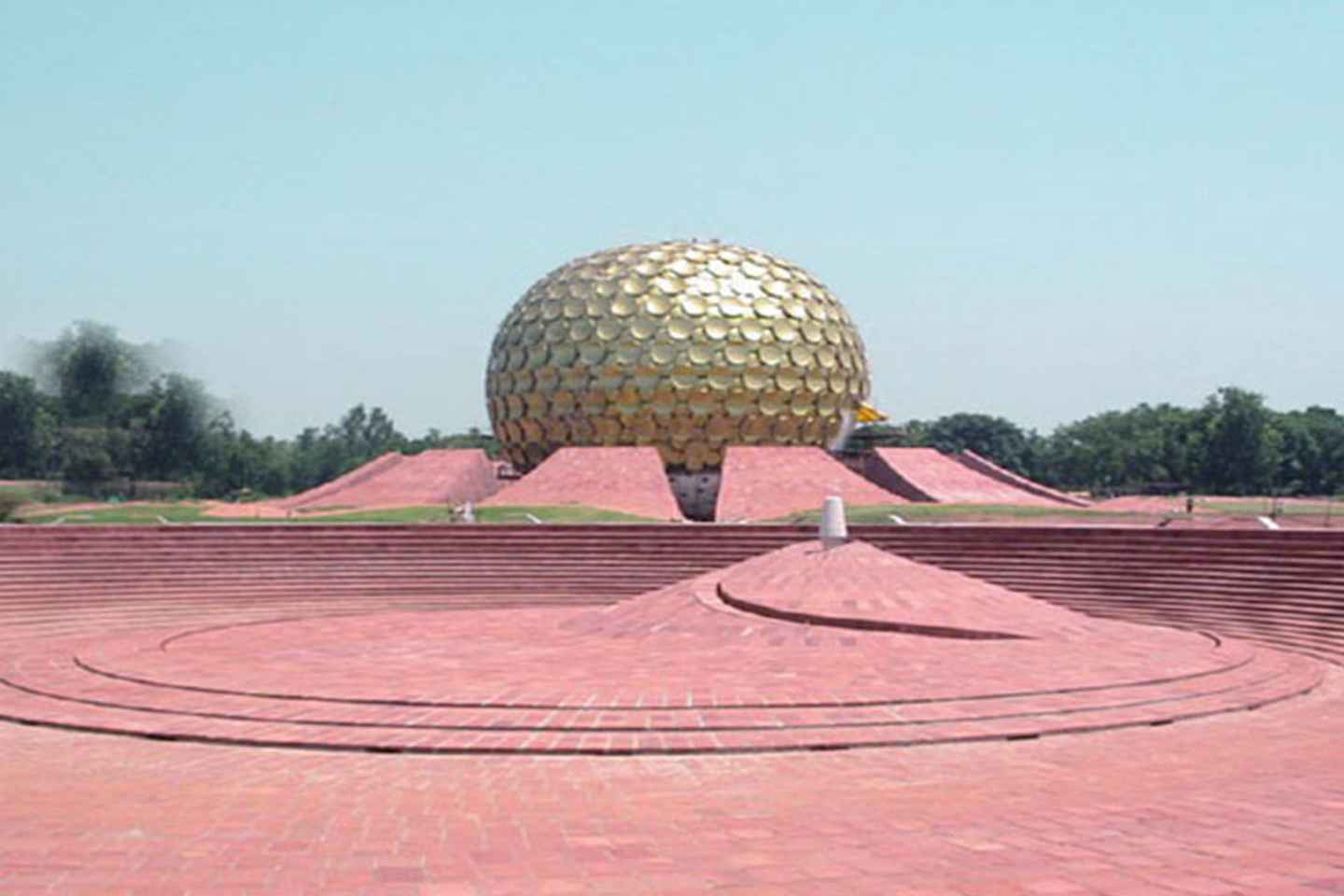 A former French colony and now one of the Union Territories of India, the state of Puducherry, is an elegant amalgamation of French architecture and India's cultural heritage, making it an ideal weekend getaway to enjoy the best of both worlds. From Chennai, the distance is approximately 152 km (94 mi). There are two ways one can transit, either by bus or by train, both of which takes approximately four hours. Puducherry has a lot to offer in terms of food and places to explore. Their quaint cafes have delicious French delicacies like croissants, macaroons, as well as healthy and herbal beverages.
Approved by UNESCO and supported by the Government of India, Auroville as a project is of importance to the future of humanity. It is an experimental township that is based on the concept of peaceful coexistence, meaning people of varied culture, religion and tradition all live together in harmony. The aim is to foster the feeling of universal brotherhood. A must visit is the Matrimandir, situated at the heart of Auroville. It is plated with gold on the outside while the inside is made up of marble with a gigantic crystal in the centre. It offers a spiritual vocation to anyone seeking an escape from the hustle and bustle of urban life.
Traveler's tips

Auroville can be best explored at night. You can rent a bicycle and discover hidden spots around the area when the sun goes down and the surroundings are peaceful. If you have a sweet tooth, Bread & Chocolate serves some of the best sandwiches and smoothies. Architecture enthusiasts will also have a great time exploring the experimental architecture of Auroville.
Duration: 10.0 hour
2. Discover your religious side in Vellore
If you can merrily travel a distance of 158 km (98 mi) from Chennai, you will come to Vellore, a city rich in prehistoric relics and natural history. Reminiscing you about the 16th century, the Vellore Fort is an iconic destination built during the reign of Raja Krishnadeva Raya. The fort is famous for its grand ramparts, wide moat and robust masonry, and is an exemplary work of military architecture. A one-of-its-kind, the fort houses a temple, a mosque and a church, the renowned Vellore Christian Hospital, and many other buildings that are now used as public offices. One can visit temples like Jalakandeswarar Temple, which is dedicated to Lord Shiva. Balamurugan Temple and Sripuram Temple are also noteworthy. Apart from the temples, there is Dumukurallu Waterfalls located on the Palamaner - Kuppam Highway. The Amirthi Zoological Park is famous for waterfalls, swing and animal habitats. Half of the jungle serves as a tourist spot, while the other is reserved as a wildlife sanctuary.
3. Bits of Denmark in Tharangambadi
Formerly known as Tranquebar, Tharangambadi was established in 1620 as the first Danish trading post in India. The transit distance from Chennai to Tharangambadi is 234 km (145 mi). If travelling by bus, it takes around eight hours and by train, it takes five hours. A must thing to do after reaching Tharangambadi is to visit the Fort Dansborg. It is the second-largest fort ever constructed, and located on the shores of the Bay of Bengal. For people interested in exploring the colonial history, this fort is a haven of information about India's trade with the Danish. One can visit the Zion Church, and the Masilamaniswarar Temple dedicated to Lord Shiva. Also, make sure to explore the Tharangambadi Maritime Museum, which displays the ancient marine life, shells, models of boats and various other marine-life artifacts.
4. Go trekking in Yelagiri
A 230 km (143 mi) drive from Chennai, Yelagiri is Tamil Nadu's finest hill station to spend the weekend. Located at an altitude of 3500 ft (1069 m), Yelagiri is a cluster of 14 hamlets laid between mountains. A trekker's hub, this place has the highest point, Swamimalai Hill, which stands tall at 4,338 ft (1322 m) offering spectacular views of the area. There are a number of treks one can do like Javadi Hills and Palamathi Hills. Paragliding facility is also available. The view from the Jalagamparai Waterfalls, a 5 km (3 mi) trek from Yelagiri downhill, is truly a sight to behold. Punganur Lake is an artificial lake and one of the popular attractions of the region. Tourists can enjoy boating here. The youngsters would enjoy the Vainu Bappu Solar Observatory, which is one of the largest solar observatories in the country. The choices for food are immense, but one thing everyone should definitely try is the locally produced jackfruit, especially during the summers.
5. Explore the temple city of Tirupati
A 163 km (102 mi) distant from Chennai and a four-hour ride takes one to the city of temples, Tirupati, in Andhra Pradesh. Famous for the Sri Venkateswara Swamy Vaari temple, Tirupati is located on the Tirumala hills. The temple is devoted to Lord Venkateswara, an incarnation of Vishnu. Tirupati is the most sought-after pilgrim destination for all the devotees. The temples and shrines are said to be patronized by the Cholas and the Pandya rulers of ancient Indian.
Apart from visiting shrines like the Govindaraja Swami Temple, Kodandarama Swami Temple, Veda Narayanaswami Temple, and Venugopala Swami Temple, one can enjoy the serene waterfalls of the Kailasakona Waterfalls, where one can even go trekking. A visit to Kalyani Dam is a wonderful experience as well.
6. Pray, explore and volunteer in Kanchipuram
A major spiritual destination for people around the globe, Kanchipuram is renowned for its grand temples, setting a benchmark for many architectures with impeccable sculpture artistry. Kanchipuram is only 69 km (43 mi) away from Chennai and offers frequent commute facilities to this city, making it Chennai's best getaway over the weekend. Here, you can explore the glorious temples like the Kanchi Kamakshi and the Kailasanathar temple. While here, you must definitely indulge in some volunteering work which is possible through the Rural Institute for Development Education (RIDE). There are numerous short and long term projects that foster development towards eco-tourism and development of the city. Kanchipuram is famous for its silk, so make sure to buy some silk item, can be silk scarf, a saree, stole or the fabric itself.
Tip from Trip101 local expert

Other than the famous Hindu temples, Kanchipuram is also home to a few Digambar Jain temples. Less frequented by tourists, these temples have a peaceful, meditative aura about them. I would definitely recommend visiting Trilokyanatha Jinaswamy Temple. The colorful wall and ceiling paintings in this temple are a must-see for art and history buffs.
7. Try the hot and spicy cuisine of Nellore
Just a 3.5-hour drive and 180 km (112 km) away is the city of Nellore from Chennai. The city is booming due to its rich agricultural heritage and has merged as a promising exporter of rice, sugarcane and prawns. The Mypadu beach in Nellore boasts of its cleanliness. The Venkatgiri Fort is an architectural marvel and a historic monument. Like the other southern cities and towns, this too has many temples and its most popular temples are Narasimha Swamy Temple and Ramalingeswara Temple. One should definitely try out the Nellore Thali cuisine, which is famous for its spices and various types of desserts.
8. Enjoy the serenity of Yercaud
Located about 360 km (224 mi) away from Chennai, Yercaud is a picturesque hill station. The place is famous for its rich cultivation of coffee and fruits like oranges, pears and bananas. Apart from trekking, one can explore the Deer Park, the Emerald Lake, the luxurious estate of Tipperary Colonial Bungalow, and the Kottachedu Teak Forest. While here, make sure to shop for some really amazing perfumes and beauty products.
9. Explore the ancient city of Mahabalipuram
Once a bustling port city, the city of Mahabalipuram, with its rich heritage and history, qualifies as one of the ideal weekend getaways from Chennai, with a distance of just 55 km (34 mi). One can be amazed at the 1400 years old Shore Temple. The Five Rathas- the Pancha Pandava Rathas- which draws its inspiration from the chariots of Mahabharat has been constructed of stone. The Mahabalipuram Lighthouse and Maritime Heritage Museum are a delight. A visit to Krishna's Butterball, which is a giant natural rock, is a must. It is a great spot for photo-enthusiasts. One can bike around the countryside, go trekking, indulge in fishing, boating and trekking, or just chill on the beach.
Tip from Trip101 local expert

Mahabalipuram is one of my favorite places to be. Be it my birthday, a friend's birthday, or just a long weekend - any excuse is good enough for a quick trip to Mahabalipuram. Initially attracted by the famous rock-cut temples, I eventually fell in love with the Mahabalipuram beach. Whether you want to swim, surf, or simply sit on the sand counting waves, this sunny coast is good for everything.
10. Spot migratory birds at the Pulicat Lake
Only 60 km (37 mi) away from Chennai is Pulicat, a historic seashore in Tamil Nadu. It was another very prominent Dutch settlement and still is bustling with a vibrant and diverse culture of both traditions. The most famous spot to visit is the Pulicat Lake and Pulicat Bird Sanctuary, Dutch Church, Chintamaneeswarar Temple, and Periya Pallivasal.
Explore beyond Chennai
There is plenty to see and do in Chennai itself. But if you're seeking a break, there are lots of interesting places to explore nearby. Check out our above list of the best weekend trips that you can undertake from Chennai, Tamil Nadu.
Any must-sees we missed? Tell us about them in the comments section or write a post
here
to help out fellow travelers!
Disclosure: Trip101 selects the listings in our articles independently. Some of the listings in this article contain affiliate links.
This article has been endorsed by Chennai local expert Rituparna Pal
Get Trip101 in your inbox
Unsubscribe in one click. See our Privacy Policy for more information on how we use your data