Boston is the largest city of Massachusetts and is its capital. It is a hub of tons of great recreational activities and architectural marvels making it one of the most visited tourist attractions across the globe. There is so much to do here that one can never get bored! Even on a rainy day, Boston has so many fun-filled activities all around that you will absolutely forget that it was even raining. It is super fun planning a delightful day ahead especially when the weather is harsh and the rains get to you. We have curated a list of some of the most fun-filled activities you could take advantage of during the dull weather. From bowling to visiting a brewery there's an option that suits each one of you! Take a look below at a list of things to do on a rainy day in Boston, Massachusetts, USA.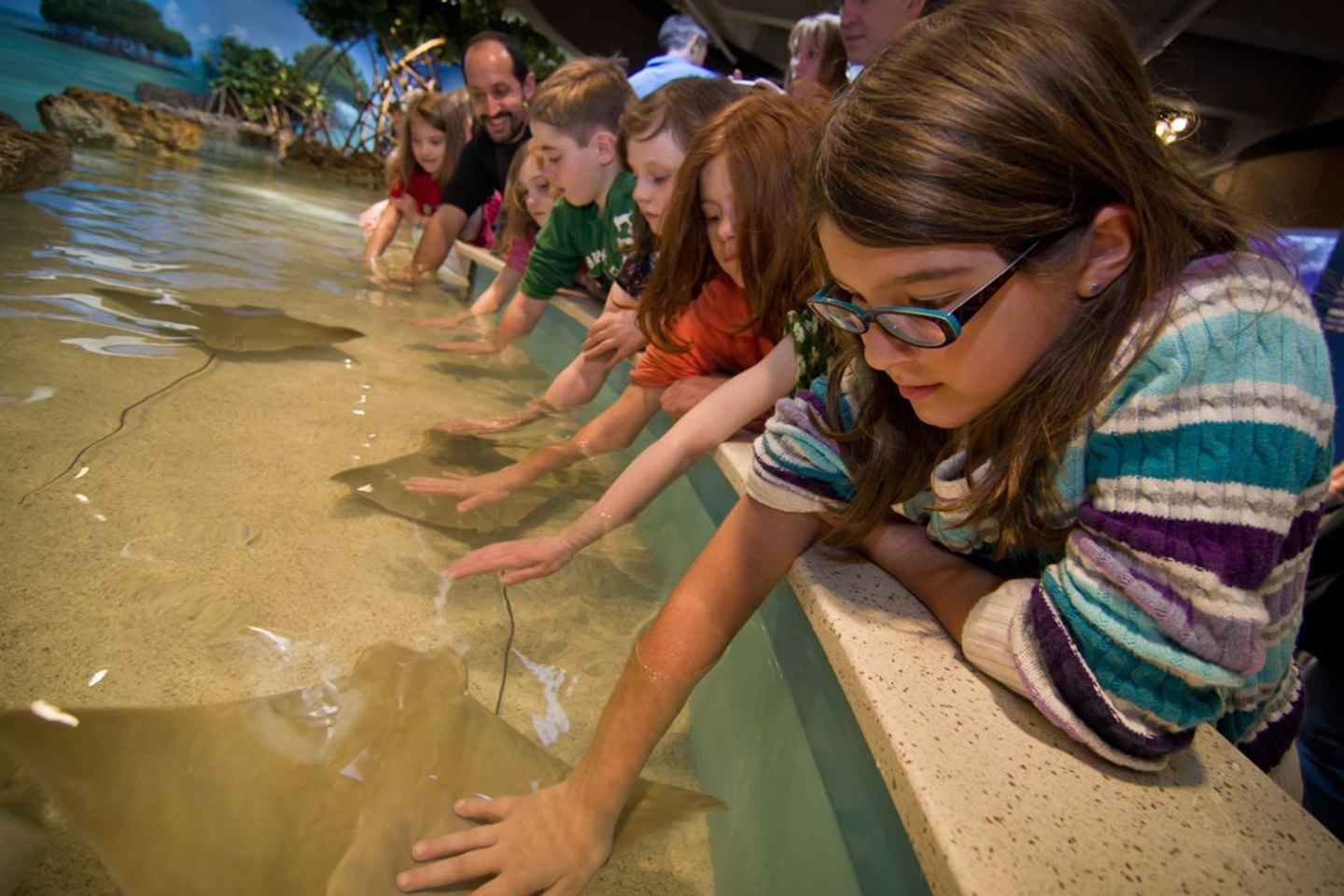 The New England Aquarium is one of the top tourist attractions of Boston, Massachusetts and has been a major crowd puller right since its inception. Over here you get to witness over 800 different marine animals, explore the coral reef and hundreds of Caribbean reef animals. You get access to multiple exhibits here including the Amazon Rainforest, Atlantic Harbor Seals, Blue Planet Action Center, Coral Reef Center, The Giant Ocean Tank, Gulf of Maine, Pacific Community Reef, Marine Mammal Center and lots more.
Boston: New England Aquarium Skip-the-Line Entry Ticket
2. Go bowling at Kings Bowling Alley
Recreational activities are the biggest stress buster and always help to leave the mundane worries behind. What could be better than visiting a bowling alley on a rainy day? Sounds like a great idea, right? It is the best option for families and friends who are looking to kill some time at the cost of having fun. King's Bowling Alley offers a variety of great gaming options which will keep you occupied the entire day. It is thus undoubtedly one of the best bowling alleys of the city and you are sure to have a super delightful and fun-filled time here.
King's Bowling Alley

Address: 50 Dalton St, Boston, MA 02115, USA

Website: King's Bowling Alley

Opening hours: 3:00 pm - 1:00 am

Price: 15 USD onwards
3. Explore the John F Kennedy Museum and Public Library
For all the intellectual lovers who would like to make a rainy day productive, we have the perfect option for you! You could totally visit the John F Kennedy Museum and Public Library and take advantage of all the national archives present here. There are tons of great books to read and a lot of quaint artefacts to explore as you tread through this magnificent museum. There are exhibitions and events happening on a day to day basis which will fulfil the thirst of curiosity and intellect within you. Truly one of the most productive ways to spend a rainy day!
John F Kennedy Museum and Public Library

Address: Columbia Point, Boston, MA 02125, USA

Website: John F Kennedy Museum and Public Library

Opening hours: 10:00am - 5:00 pm

Price: 20 USD onwards
4. Catch a performance at the Boston Opera House
Music, entertainment and plays are some of the best ways to spend a mundane rainy day. The Boston Opera House is a performing arts venue which is the perfect place for you to catch your favourite musical or play. The enchanting tales coupled with the breathtaking musicals will keep you engaged and you can forget about the relentless rains. Do yourself a favour and book your favourite show tickets at the magnificent Boston Opera House.
Boston Opera House

Address: 539 Washington St, Boston, MA 02111, USA

Website: Boston Opera House

Opening hours: As per show timings

Price: 75 USD onwards
The Museum of Fine Arts, Boston is the fifth largest museum in the United States and displays more than 450,000 works of art. There are plenty of events and exhibitions taking place each day which will help you discover a lot more in the world of fine art. There are wonderful gift and souvenir shops here to buy some exquisite pieces of art. With a range of extravagant works, it has more than a million visitors each year from across the globe and is the 60th most visited museum in the world.
Museum of Fine Arts, Boston Admission Ticket
Indulge in a guided brewery tour and learn about Boston's thriving brew-pub scene to distract yourself from the pesky rains. In this tour, you get access to taste 18 types of beer and get an insight into how beer is made and chat with brewery owners. You also get to visit brewpubs such as Samuel Adams, Cambridge Brewing Company and Meadhall. Besides this enjoy a sumptuous lunch/dinner which is also a part of this brewery tour.
Boston Guided Brewery Tour with Tastings, plus Lunch or Dinner

Duration: 5 hours
Movies are always super fun especially when its pouring cats and dogs outside. The best place to take advantage of this is the Simons IMAX Theatre at the New England Aquarium. It is the largest screen in New England and is equipped with extravagant features such as a 12,000-watt digital sound system and IMAX 3D technology. With such amazing features, you will feel as though every character has come to life. What better way to spend a rainy day, isn't it?
Simons Theatre at the New England Aquarium Ticket

Duration: 45 minutes
The Dreamland Wax Museum is the perfect place to click tons of selfies with the wax statues of your favourite celebrities and political leaders. You can explore the museum at your own pace and feel absolutely star-struck here with an array of statues that will make you feel that your favourite celebrity has come to life. Nothing better than this to spend a fun-filled day.
Boston's Dreamland Wax Museum - American History & Celebrity

Duration: 1 to 2 hours
For all the art lovers, this one's for you! Get a chance to meet the contemporary painter, Ellen Rolli and witness the magic she creates with colours and paint brushes. This hour and a half art demo, lets you enjoy a studio tour and an art talk by Ellen Rolli who will discuss the various techniques involved in fine art. After the art demo, you could engage in a question and answer session with Ellen and let her clear all your queries concerning modern painting and its techniques.
Artist at Work Session with Ellen Rolli, Contemporary Painter

Duration: 1 hour 30 minutes
Comedy shows are the biggest stress buster and watching your children play with the ventriloquist dummies as part of the show is sure to brighten your day. With a clown car filled with drums and percussion instruments, children have an array of options to choose from. It will make you and them forget about the dull weather and enjoy the day to the fullest.
Musical Ventriloquist Comedy Entertainment

Duration: 30 to 90 minutes
The fun capital of Massachusetts
Boston is a hub of fun-filled activities and each of them mentioned above will keep you occupied and you can spend a delightful day in spite of the relentless rains.
Disclosure: Trip101 selects the listings in our articles independently. Some of the listings in this article contain affiliate links.
Get Trip101 in your inbox
Unsubscribe in one click. See our privacy policy for more information on how we use your data