Manchester itself is a huge city with a multitude of attractions, places of interest, and much more. It's is famously known for its amazing nightlife, extensive libraries, and rich sporting history. It is also home to several hotels with spas and Vrbo holiday homes that travelers can avail of. However, for those desiring a brief getaway from the bustling city, here are some lovely day trips for you to escape and unwind. Ranging from nature resorts to ancient woods, be sure to enrich yourself with fresh air and greenery on a day off. Without further adieu, here is a list of the best day trips from Manchester for nature lovers.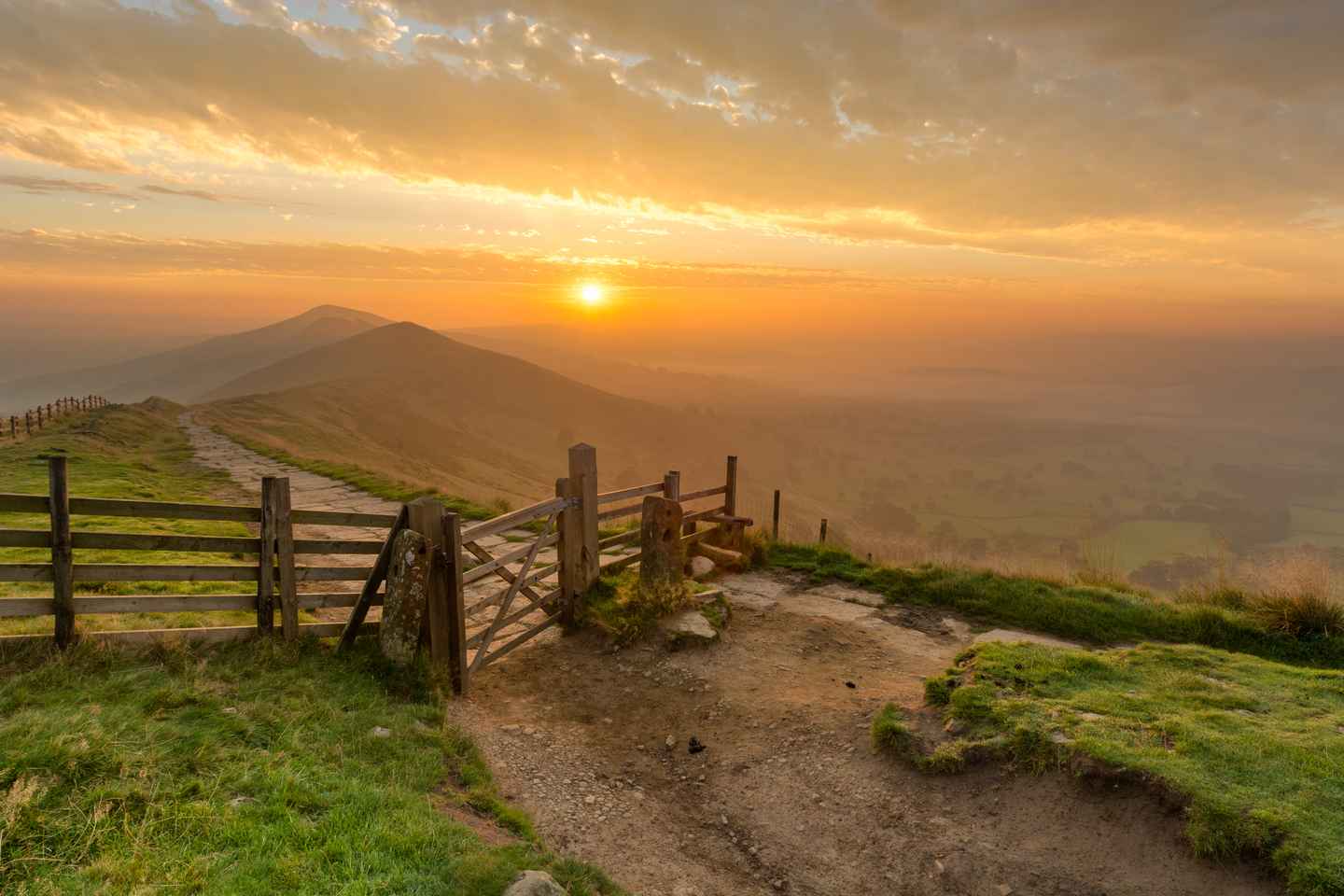 From the beautiful hills of the Peak District to the amazing traditional streets of Bakewell Village, this day trip destination guarantees a fun and exciting time as the journey adds more to a traveler's list of the best places to visit near Manchester.
Some of the stops in this fun day trip include the quaint old town of Castleton where travelers will learn more about the town's history and enjoy views of the valley. Another is the scenic viewpoint of Monsal Head which showcases an amazing view of the area. Spelunkers will be happy to know that the numerous caves at Poole's Cavern are also fun destinations on this trip.
From Manchester: Derbyshire and Peak District Day Trip

Duration: 8.0 hour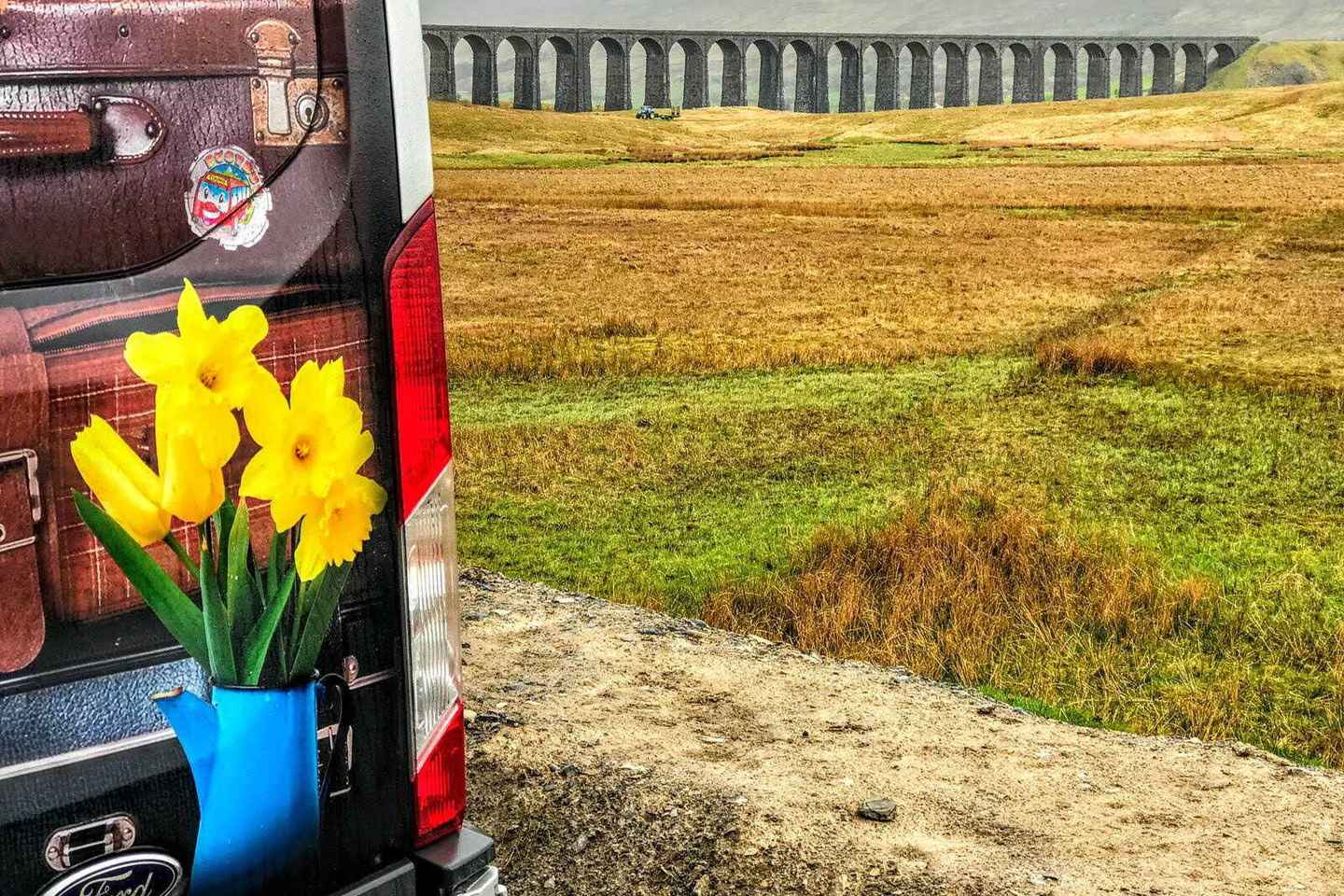 Curious about what scenic places near Manchester are in Yorkshire? If the answer is yes, then you are in luck with this day trip. Experience Yorkshire's history and cuisine as travelers are taken on a full-day minibus tour around the historic county. Admire the county's Victorian engineering and architecture as you are taken through the picturesque towns of Hawes and Haworth.
Enjoy the famous Wensleydale cheeses of Wensleydale Creamery and discover the stories of the Bronte Sisters while visiting Haworth. Nature lovers are in for a treat at Hardraw Force, the country's highest single-drop waterfall.
From Manchester: Yorkshire Sightseeing Day Trip

Duration: 9.0 hour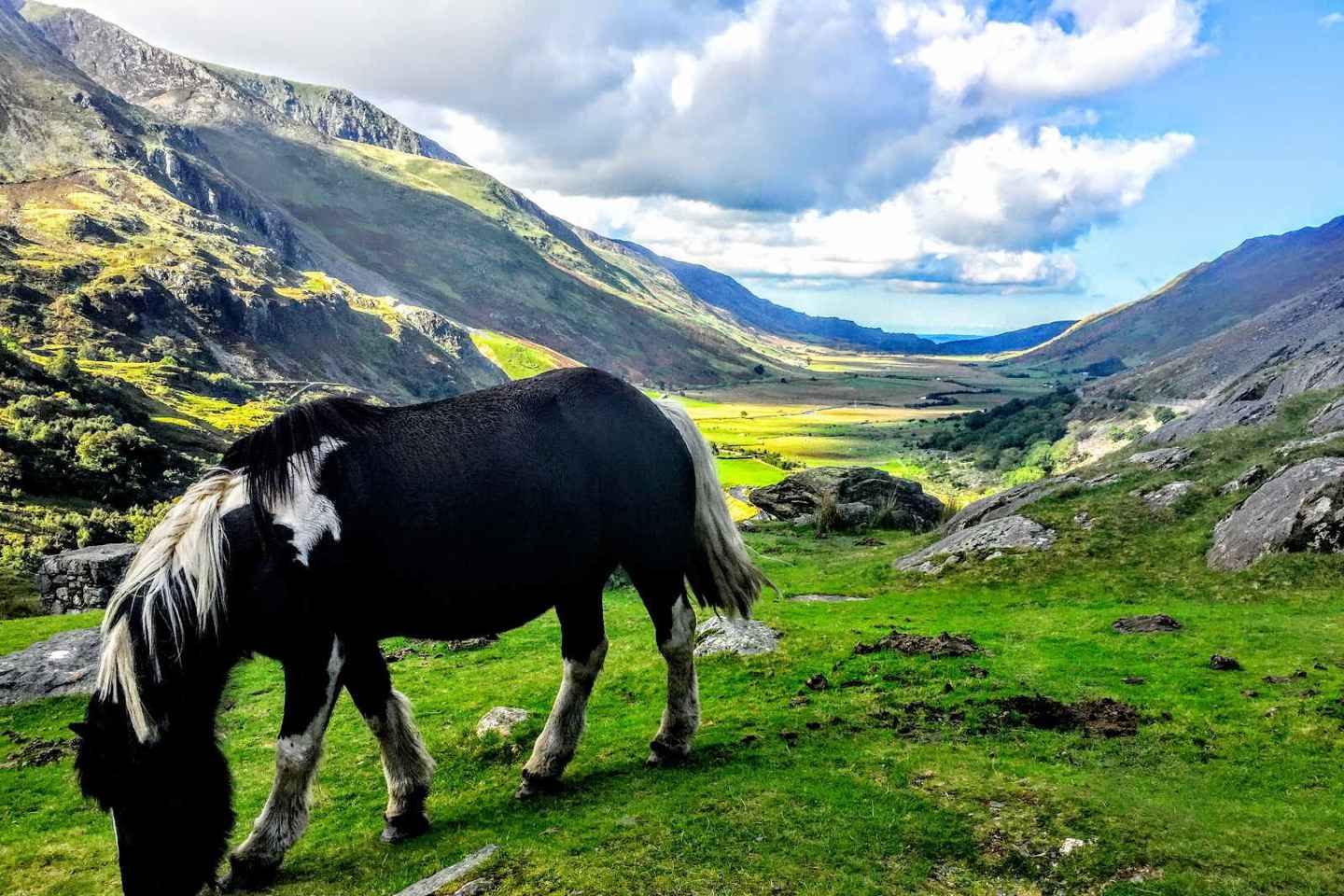 This trip offers travelers a chance to find some natural attractions in and near Manchester that are worth a visit. The destination for this fully-narrated sightseeing tour is the beautiful city of North Wales. Learn about the city's rich history and culture as travelers are taken through beautiful streets while the tour guide talks about a few wonderful facts about the places they'll be visiting.
After that, travelers will go through the off-the-beaten tracks of Snowdonia National Park where they'll experience the wonderful sights and sounds of nature including the Betws-Y-Coed prayer house.
From Manchester: North Wales Sightseeing Adventure Day Trip

Duration: 9.0 hour
4. Explore the World Capital City of Pop, Liverpool
Internationally recognized as the World Capital City of Pop, Liverpool is best known as the city where The Beatles originated from. Because of this, the city is filled with a number of great beauty spots near Manchester including the various places that were made famous thanks to their association with The Beatles.
Other than that, travelers can also experience Liverpool's rich history and culture through the various museums in it like the Victoria Gallery and Museum, Walker Art Gallery, and Merseyside Maritime Museum.
Explore a UNESCO World Heritage Site just 1.5 hours north of Manchester in this sightseeing day trip. With a professional tour guide in tow, travelers are taken through England's Lake District and learn more about the UNESCO-listed Lake District National Park and the various places and areas along the way.
The tour starts at The Rheged Centre, the underground Service Station on the edge of the National Park. Of course, there's the Castlerigg Stone Circle where nature lovers will have a blast admiring the views of the mountains and valleys. Travelers can even enjoy a scenic hike as well.
Manchester 100% Personalized Private Tour with a Local

Duration: 10 hours
6. A nature resort that magically inspired tree-lined streets of Paris via Napoleon
As the name puts it, the Southport-Manchester train line makes Southport highly accessible from Manchester, being only an hour away. Train rides are equally affordable, making this day trip highly feasible for families to solo travelers. A large seaside town in Merseyside, Southport has been the beach getaway since Victorian times. We can clearly see why, given the geographical beauty of the town. Extensive sand dunes stretch for several miles wiithin town. These Ainsdale sand dunes have been designated as a national nature reserve and a Ramsar site.
Local fauna include the exotic Natterjack toad and the Sand lizard that are sure to catch your eye. Here's another interesting rumour about Southport (spread cheekily by the locals)–this humble English town inspired the tree-lined boulevards of Paris. When Louis Napoleon, the nephew of Napoleon Bonaparte, visited Southport in the 1840s, he supposedly constructed Paris after its image. Forget the faraway Paris, Southport is just at the doorstep of Manchester! Local shows such as the Southport Flower Show enables one to admire the beautiful flora that blooms annually in Southport. The scenery of fresh wild flowers and blue skies by the sea would indeed be an awesome view for you to take home.
Southport

Website: Southport
7. A glimpse of rural life with well-preserved natural surroundings and architecture
Just south of Manchester lies the pretty village of Congleton, where out Little Moreton Hall resides. One of the most impressive half-timbered mansions in England, the hall is a perfectly preserved, large multi-storied building. It is complete with a pretty inner courtyard, moat, and a garden that paints an excellent picture of rural life in 15th and 16th-century Cheshire. The hall is a perfect combination for those who want to escape into a more rustic atmosphere to admire the greenery and historical architecture, away from the brick walls and concrete of Manchester. Doesn't the Tudor architecture and promise of wild grasses present such an alluring sight?
Only a 58 minute drive away via the A34, or via the Manchester Piccadilly-Congleton train line, this day trip couldn't be easier to organize. For those keen, there are exclusive guided tours available at the hall itself. They allow you to savor the place before other visitors arrive, soaking fully into the quiet and calm scenery. Just call +01 260272018 to book, where personnel tending to the hall will be sure to pick up your request.
Little Moreton Hall

Address: National Trust, Congleton Rd, Congleton CW12 4SD, UK

Website: Little Moreton Hall
8. Track along ancient woods along River Bollin and the rural village of Styral
Quarry Bank Mill in Styal, Cheshire, is one of the best preserved textile mills of the Industrial Revolution and is now a museum of the cotton industry. One of Britain's greatest industrial heritage sites, the area exquisitely shows how a complete industrial community lived in historical England. Such rich culture and history is also coupled with stunning gardens in the mill. This seeming fossil in time also invites us to stroll through the surrounding picturesque village of Styal and through the ancient woods along the River Bollin.
Much of these day trips from Manchester are thus dual functioned. One can admire the natural scenery while soaking in the bittersweet feeling of time gone by. Quarry Bank Mill is indeed the perfect balance between nostalgia of a much harder industrial time and the tension with its green environment. To get to Quarry Bank Mill, a short drive of 34 min via A5103 is sufficient. Alternatively, take a short train ride from Manchester Airport for a brief 2 miles (3.2 km).
Quarry Bank Mill

Address: Styal, Wilmslow, Cheshire, UK

Website: Quarry Bank Mill
9. Roam through the national parks along the Pennine Way
Edale, where multiple national parks are found, is just 45 minutes by train from Manchester. These parks are free to roam for the public and are simply a great spot for hiking and aerial views of the natural scenery all around. A fun fact for the tree huggers out there–in the 1930s, more than 400 people took part in a mass trespass in the area to protest against the lack of access to the countryside. As a result, the creation of national parks and the development of the Pennine Way was started, which starts in Edale. Thereby, the latter is indeed the perfect spot for a day trip (or longer) to explore all the national parks!
Drive to Edale in only 1 h 14 min via A624 from Manchester, or admire the sights on the way via a 45 minute train ride.
Edale

Address: Derbyshire Peak District, Midlands of England, UK
10. Learn about the rich history of Egerton family
Tatton Park was owned by the Egerton family for almost 400 years until the 1950s, where it was taken over by the National Trust and opened to the public for viewing. Its possesses highly unique programs, most notably the RHS Flower Show known as the North's greatest gardening event. Now isn't that an alluring idea for those with a green thumb? Nonetheless, throughout the rest of the year, there's plenty to see and do. The 19th-century mansion sits within a 1,000 acre (405 hectare) deer park and is also home to 50 acres (20 ha) of landscaped gardens. Feel free to stroll through the beautifully manicured gardens and gush at the adorable deers up close.
For children, fear not, there is the 1930s Home Farm, an adventure play area and woodland play trail which cultivates interest in nature from young. Tatton Park is only a 37 min drive via A5103 and M56, or a train ride away from Manchester Piccadilly/Manchester Airport Station. Do check this place out!
Tatton Park

Address: Tatton Park Gardens, Mereheath Dr, Knutsford WA16 6QN, UK

Website: Tatton Park
11. Explore valleys and moorland and trek up a steep hill to reach England's highest beach
Calling out to all nature lovers and outdoor enthusiasts, Todmorden is an ideal spot for a day trip. Todmorden feels like a universe away from Manchester despite its location being only about half an hour away from Manchester. Located alongside both the aforementioned Pennine Way and Calderdale Way, it's a hot spot for those who love nature trails. Surrounded by valleys and moorland, Todmorden is a sight to behold and a wonder to explore.
Despite such eye catching nature parks, surprisingly, the inland Todmorden is most popular for its beach. Yes, that is true–the town has the honor of hosting England's highest beach. It requires a bit of a trek (but isn't that all the better for all you outdoor lovers?), but is rewarding when you reach the former reservoir at Gaddings Dam. Only an hour's trip away via M62, or a brief train ride along Manchester to Leeds, hop off for the best nature getaway ever.
Todmorden

Address: Upper Calder Valley in Calderdale, West Yorkshire, UK

Website: Todmorden
Nature lovers unite!
Indeed while Manchester can be overwhelming at times as a busy city, there are still great day trips for all of us to soak up some much needed sun and enjoy the windy breeze.
Frequently asked questions about the best day trips from Manchester for nature lovers
1. Which are the best day trips from Manchester for families?
There are a plethora of great day trips from Manchester that are great for families. Some of these day trips are Liverpool, the Lake District, the pretty village of Congleton, and Tatton Park.
2. Which are the best day trips from Manchester with great views?
Many day trips in Manchester include wonderful views of the areas around them. Some of the best are Castleton, Castlerigg Stone Circle, Southport, and Edale. Be sure to add these to your itinerary!
Disclosure: Trip101 selects the listings in our articles independently. Some of the listings in this article contain affiliate links.
Get Trip101 in your inbox
Unsubscribe in one click. See our Privacy Policy for more information on how we use your data