A picturesque resort town located within the Argyll and Bute council area of Scotland, Oban, despite its small size, attracts more than 25,000 people during its tourist season. If you want to learn more about the history and culture of the city, there's only one place to visit—Oban War and Peace Museum. You'll find here many artifacts and photographs telling about the city's vibrant cultural history. Another must-visit is McCaig's Tower, an important landmark that when climbed will give you a sweeping view of Oban Bay all the way to the Atlantic Islands. After exploring Oban, you'll surely want to see more of the country, so why not visit more cities? As your guide, check out our list of the top day trips from Oban, UK.
1. Isle of Lismore
A beautiful island in Scotland, Lismore—which means Great Garden in Gaelic—is an ideal vacation location for people looking for peace and relaxation. It is a small community with a population of only 170 as of the last count. One of the most visited attractions here is Lismore Gaelic Heritage Center, which houses a museum that contains exhibits and collections about the island's Gaelic history as well as stories about the people who once lived in the area. Also, you'll find here a cafe that serves excellent burgers and a gift shop where you can buy souvenirs.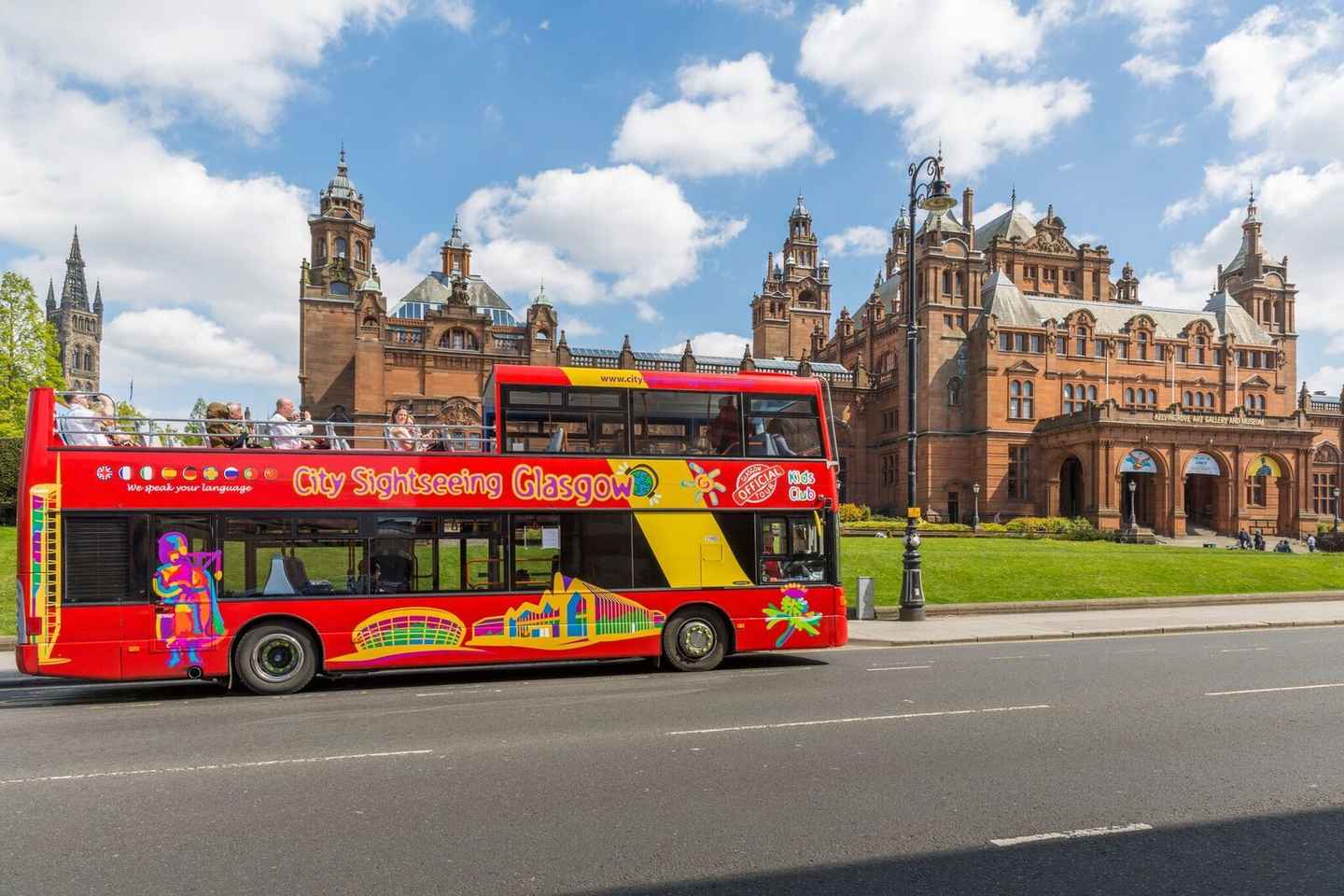 A lovely port city located along River Clyde, Glasgow is the largest seaport in Scotland. It is well-known for its Victorian and art nouveau architectural styles that date back to the 18th and 20th centuries, when the city was at its peak, economically, because of trade and shipbuilding. Now, the city is a vibrant cultural center, where you'll find Scottish Ballet, Scottish Opera, and National Theater of Scotland. A few of the attractions you shouldn't miss here include Kelvingrove Art Gallery and Museum, Glasgow Cathedral, and Riverside Museum.
City Sightseeing Glasgow: Hop-On Hop-Off Bus Tour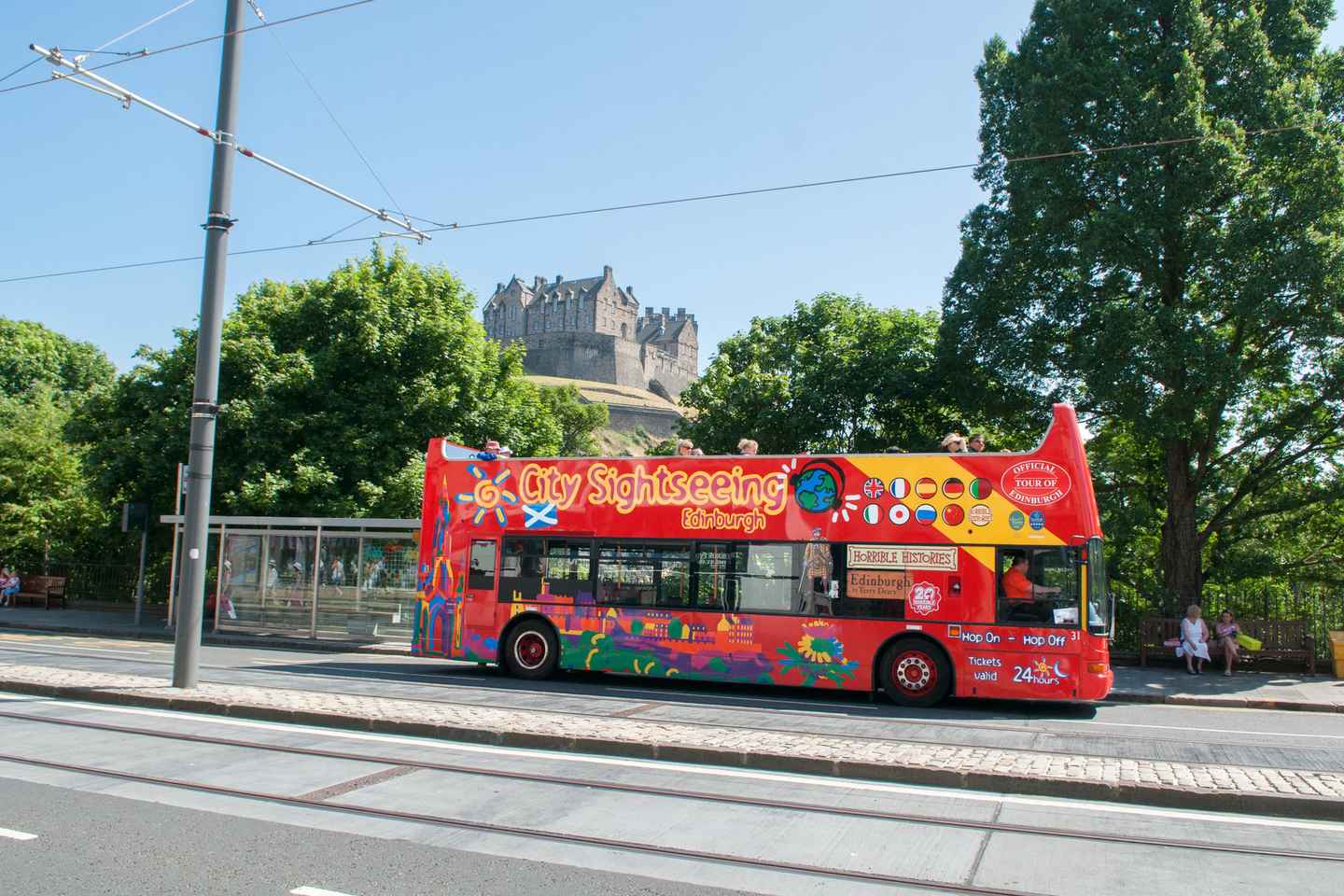 The hilly capital of Scotland, Edinburgh is known for Fringe Festival, which is the largest international art fair in the world. Edinburgh is considered one of the most beautiful cities in Europe, which you cannot deny when you visit the medieval Old Town and classic Georgian New Town. These two sites are also included in the list of UNESCO World Heritage Sites. One of the most popular attractions in the city is Edinburgh Castle, which was once used to crown the royals of Scotland. It is also where you'll find Stone of Destiny and the crown jewels.
City Sightseeing Edinburgh: 24-Hour Hop-on Hop-off Bus Tour
4. Loch Lomond
A scenic lake in southern Scotland, Loch Lomond is surrounded by highlands that serve as sanctuary to oak woodlands and red deers. You'll find on its southern tip the stunning Balloch Country Park, which is a 200-acre (80.94-hectare) historical site where you'll find Balloch Castle with its Scottish baronial architecture style, along with lovely ornamental gardens. Other points of interest in the area include Luss Heritage Path, SEA LIFE Loch Lomond Aquarium, and Dumbarton Castle.
5. Stirling
Nestled along River Forth in central Scotland, captivating Stirling is the youngest city in the country. It is famous for the medieval Stirling Castle, which sits atop a volcanic rock. Another attraction here is National Wallace Monument, a 19th-century tower that when climbed will give you a view of 1297 Battle of Stirling Bridge. The bridge is where William Wallace fought the English and won. Also, you should visit Battle of Bannockburn Experience for its 3D exhibits on the accounts of the 1314 conflict.
6. Falkirk
Located in the Scottish Lowlands, Falkirk is a big city of 32,422 based on the 2001 UK census. Because of its location between Edinburgh, Stirling, and Glasgow, it has played and is still playing a major role in the history of the country, starting from the Roman period up to this day, which you'll know more about when you join Falkirk Town Heritage Trail. If you're into architecture, you surely wouldn't want to miss the chance to visit Calendar House. It is a sprawling, opulent mansion, with a French Renaissance château style combined with Scottish baronial architectural elements.
7. Perth
Poised next to River Tay in central Scotland, Perth—also known as Fair City—was once the capital of the country, where kings and queens visit for leisure. It boasts beautiful architecture, marvelous landscapes, and a rich royal history filled with intrigue. If you're into the arts, you'll certainly love it here. A must-visit is Fergusson Gallery, which houses paintings of John Duncan Fergusson, a 20th-century Scottish colorist, as well as works of his wife, Margaret Morris, an excellent dancer.
8. Dundee
The fourth-largest city in Scotland, Dundee is a coastal town, located along the Firth of Tay estuary. It is famous for its jute-making industry, which you'll know more about when you visit Verdant Works, a museum dedicated to the jute-manufacturing heritage of the area. Another museum not to be missed is Dundee's Art Gallery and Museum, where you'll find many collections of art and archaeological treasures.
9. Inverness
Inverness is known to be the cultural capital of the Scottish Highlands as well as the largest city in the region. One of its highlights is Old Town that showcases various attractions, starting from the ninth-century Inverness Cathedral up to the indoor Victorian Market, which sells numerous kinds of food, crafts, and clothing. Another must-visit is Inverness Museum and Art Gallery, where you'll learn more about the city's local and Highland history as you browse through the many collections on display.
10. Livingston
Designated in 1962, Livingston is one of the newest towns to be built in Scotland after the war. It is located in West Lothian and took its name from Livingston Village. One of the points of interest here is Five Sisters Zoo, which features numerous wildlife, ranging from Arctic wolves up to meerkat and woodland bears. The zoo also has a play park for small kids and petting sessions, where you can get up close and personal with some animals.
Picturesque Oban
Oban is the best place to start your day trips in Scotland, given that it is also known as Gateway to the Isles. Make sure that before heading to other cities in the country, you have explored every nook and corner of Oban for it will surprise you with its many museums, historical sites, beautiful architecture, local cuisine, and a lot more.
Disclosure: Trip101 selects the listings in our articles independently. Some of the listings in this article contain affiliate links.
Get Trip101 in your inbox
Unsubscribe in one click. See our privacy policy for more information on how we use your data