Los Angeles, California, is known as the land of dreams and the birthplace of Hollywood. From taking a walk down Rodeo Drive to spot famous stars to taking a trip to the world-famous Griffith Observatory to stare at the other kind of stars, it is truly a make-believe place come to life. Even the locals who live in Los Angeles never run out of sites and attractions to visit. As travellers, figuring out what all to do in this city can be baffling. However, taking a city tour can be a great way to explore the sights and attractions LA has to offer. Dive into this gorgeous, glittering city as we check out the best GetYourGuide tours in Los Angeles, California.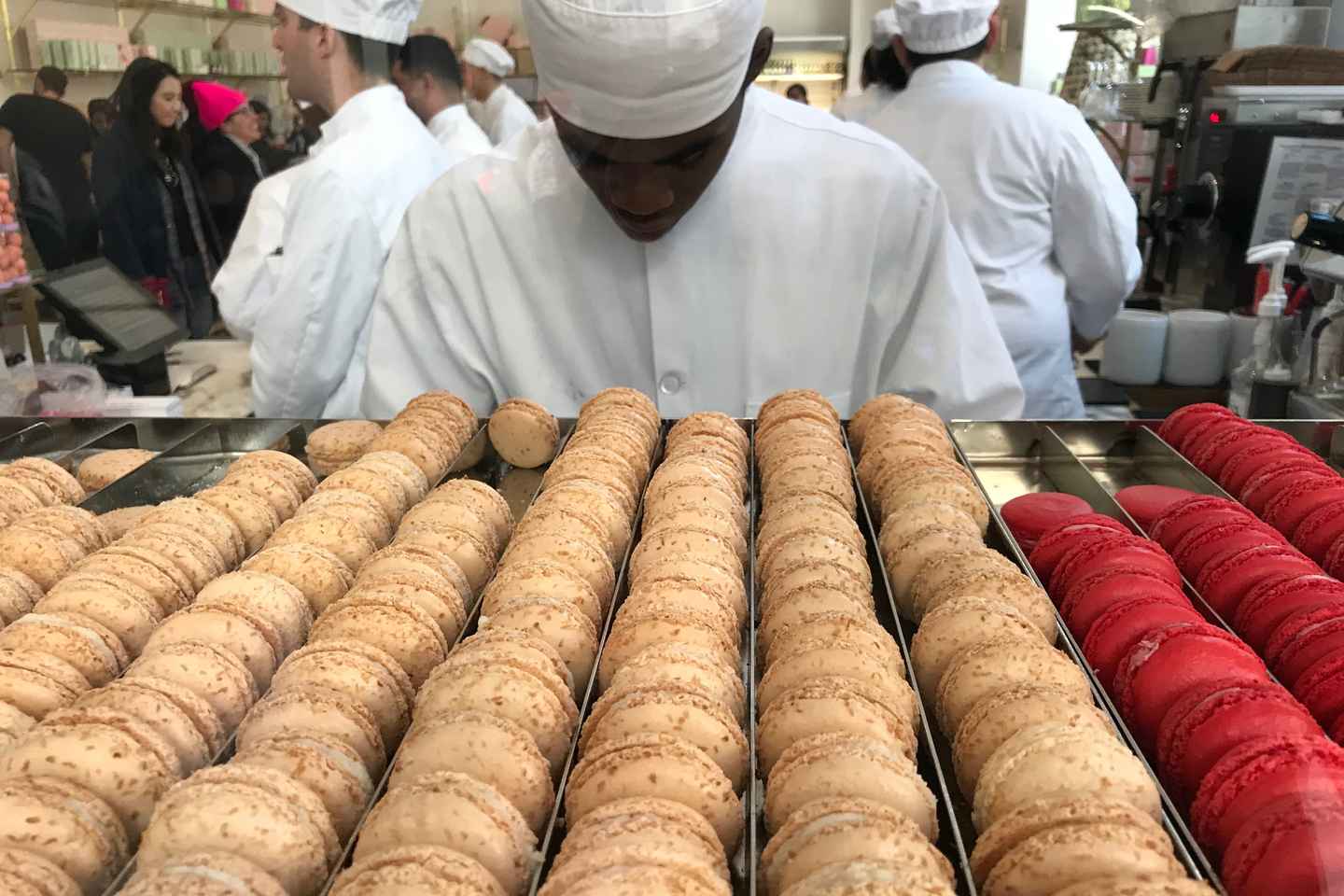 What better way to enjoy the decadent and luxurious ambience of Los Angeles than by sampling a variety of delicious food from the trendiest spots and ethnic eateries? This food tour will take you through downtown LA, as your knowledgeable tour guide shares stories of Hollywood's rich history and LA's cultural and food scene. From authentic French boulangeries and old-school 50s diners to casual Texan barbecue joints and gourmet markets, your newfound knowledge of this part of LA's rich culture and hidden gems will make you feel like a true local.
Duration: 3.0 hour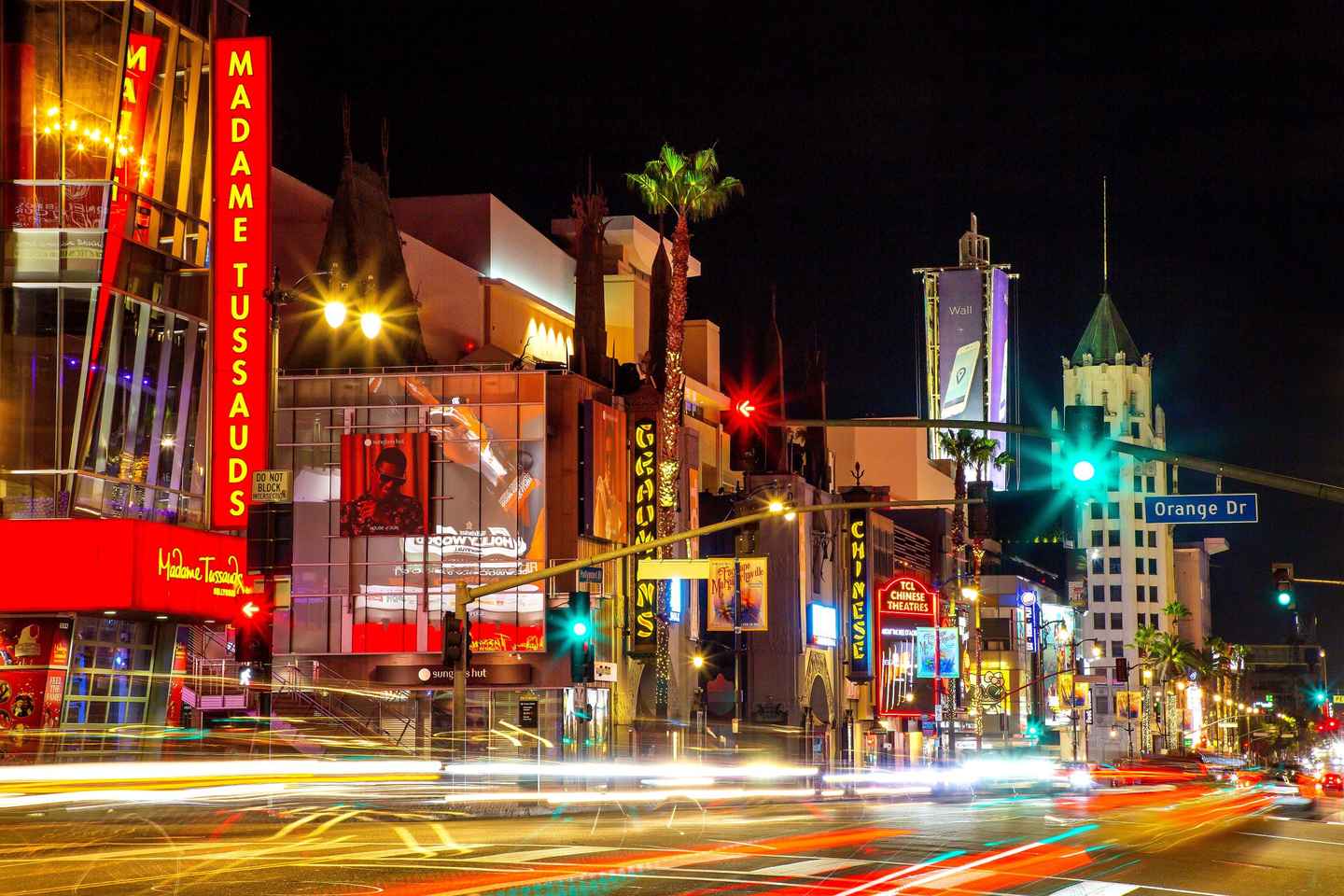 This wax museum has over 100 lifelike wax models of the richest and most famous celebs that you know of. Bring Hollywood back home with you when you leave, by clicking pictures with real-looking wax models of stars - from Denzel Washington and Jennifer Lopez to Johnny Depp. There are also wax models of legendary sports stars, like Lance Armstrong and David Beckham, as well as pop stars, like Beyonce and Justin Timberlake. The museum has an interactive display that allows you to be a part of the action. It is open seven days a week, but you may have to call in advance to confirm the opening hours.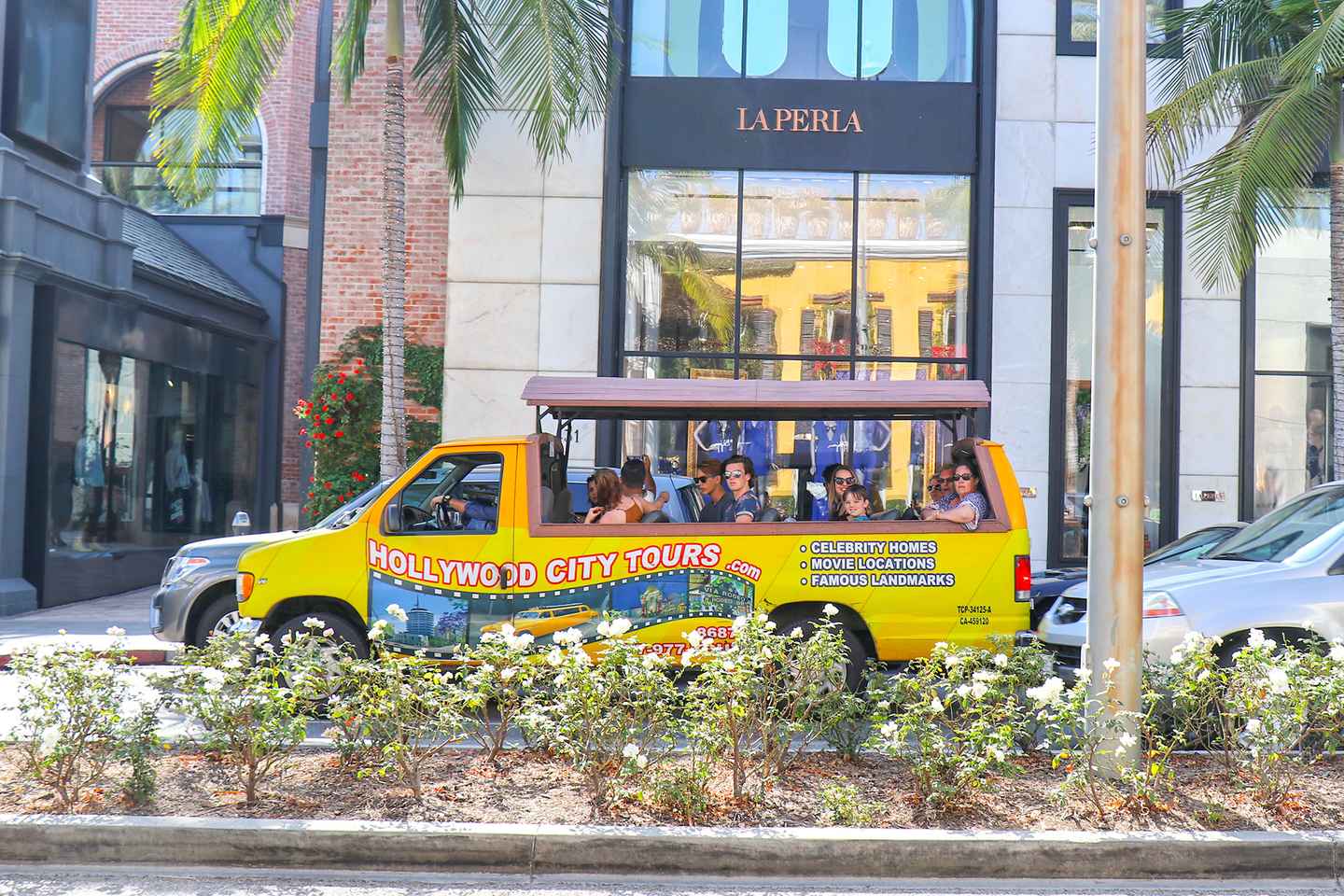 This classic, open-top bus tour is the original Hollywood tour that millions of travellers and tourists flock to every year. Don't miss out on the action, as this two-hour tour will take you on a guided trip through Hollywood, West Hollywood and Beverly Hills. Explore the historical highlights of this beautiful place from the comfort of your bus and take souvenir photos to show to all your friends and family back home. Your bus will take you through attractions that include the Walk Of Fame and Chinese Theatre, as well as the circular Capitol Records Building, Rodeo Drive and Vine Street. There is so much to witness and take in that you will surely return to this tour each time you plan a visit to Los Angeles!
Duration: 2.0 hour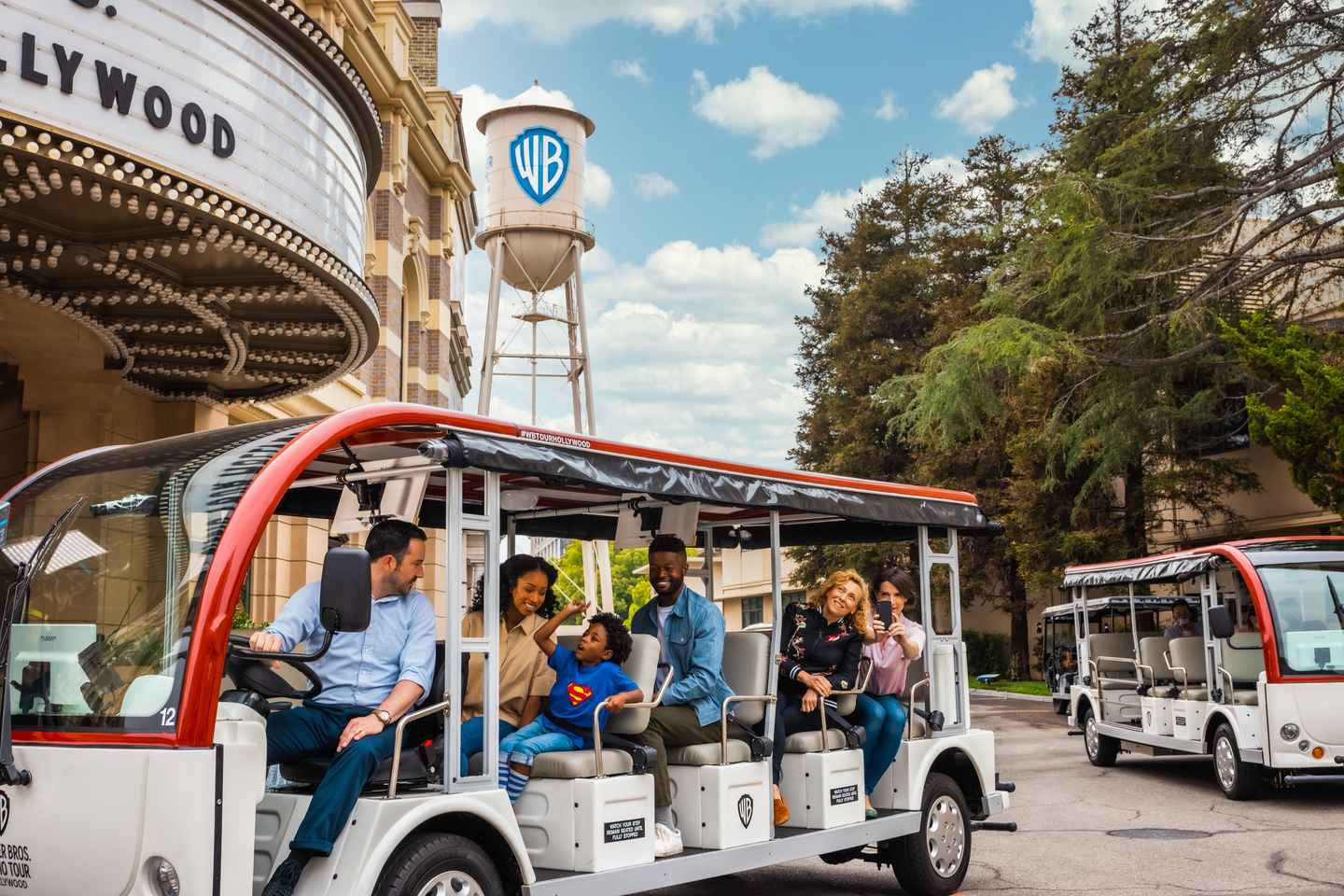 Have you ever wondered how your favourite movies and TV shows were made? Check out this three-hour tour to the Warner Brothers Studio in Hollywood and see sets from famous shows and movies. This tour allows you to do just about everything there is to do in here, including re-enacting a scene from "Friends" on the famous "Central Perk" set, designing your own Batmobile and movie costumes, and taking a spin on the broomstick from Harry Potter using green screen technology. You will also get to go to the innovative Stage 48: Script to Screen, that explores the phases of the film-making process and takes a behind-the-scenes look at your favourite TV shows and movies.
Duration: 3.0 hour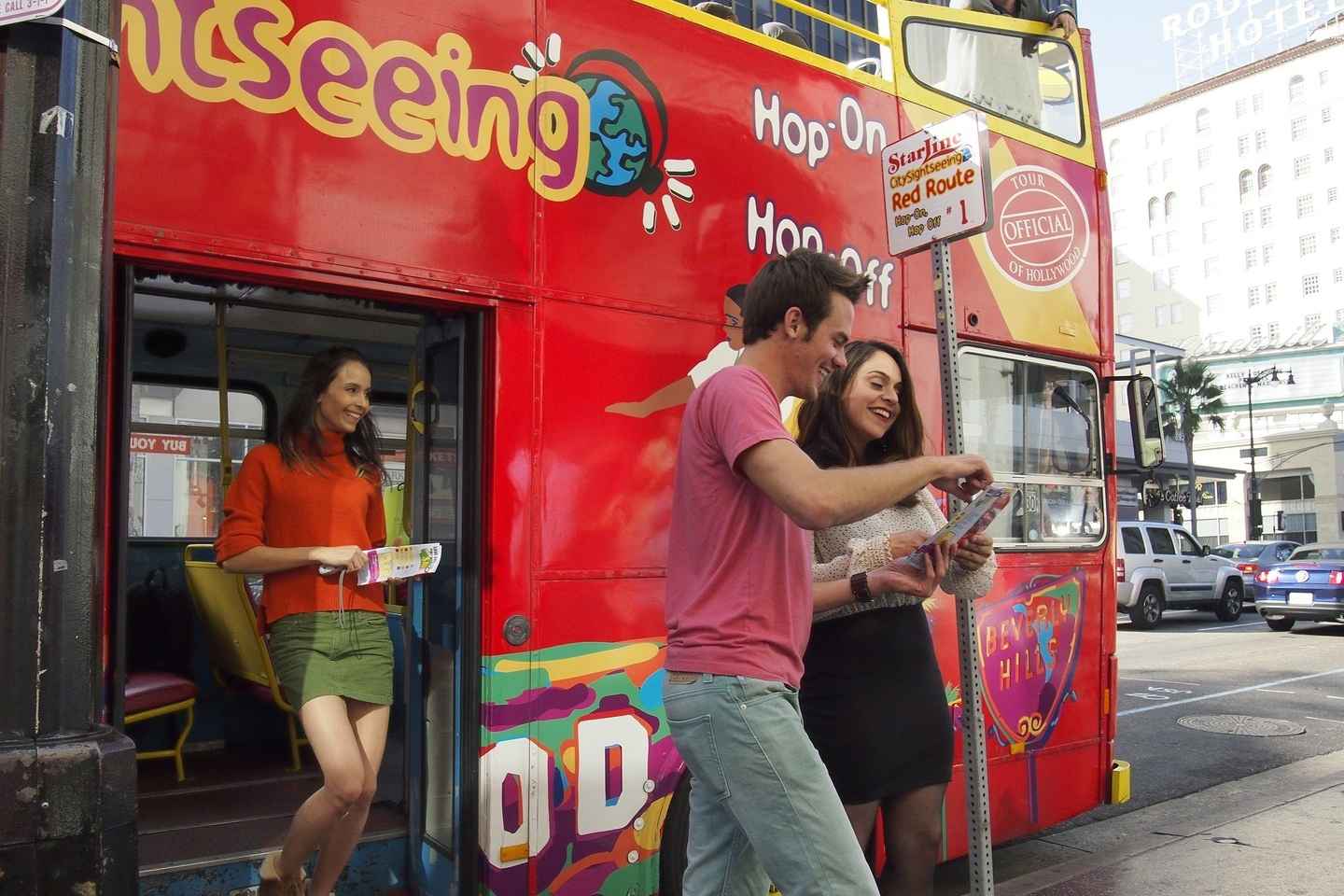 This is truly a marvellous way to explore the city and sightsee at your convenience. This bus tour allows you to pick a 24, 48 or 72-hour pass, choose one out of seven tour loops or combine all the loops and explore Hollywood at your freedom and convenience. Hop off the bus if you wish to stay longer at any destination, as you shop in Beverly Hills, enjoy the scenic sunset view on Malibu Beach, or stop at any of the 100+ points that this tour offers.
It comes with an headphone-narrated tour, available in nine languages. Use the GPS program or the included brochure that contains maps, routes and timetables, so you can plan your itinerary around your favourite spots, at your own pace. This tour will allow you to make the most of your sightseeing activities in Los Angeles.
Duration: 1.0 day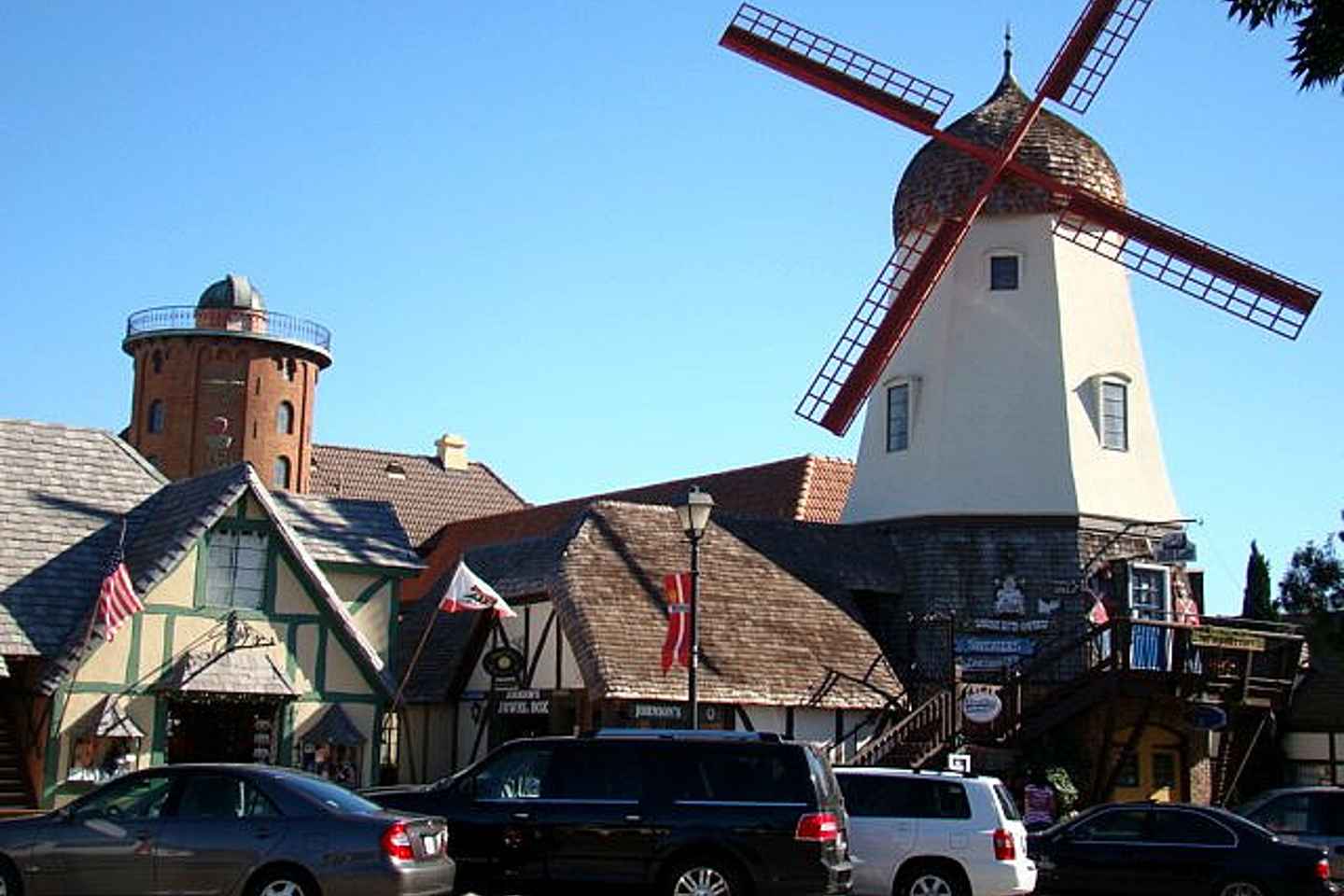 The town of Santa Barbara is known just as much for its amazing white sand beaches as it is for its rich history and culture. Visit this town on this day tour and enjoy a trip to the harbour with its gorgeous beachy vibes. Next, your tour guide will take you down to the streets of an authentic Danish village, where you can appreciate some truly European architecture. The village is filled with little treats to explore, such as bakeries and antique shops. After that, your next visit will allow you to explore a bit of the history of Santa Barbara by checking out the world-famous Hearst Castle, with its gorgeous antique ceilings, imported oriental upholstery, art treasures and Greek vases, dating back to 800 BC. Discover why this castle was frequented so often by the rich and famous of the previous century.
Duration: 14 hour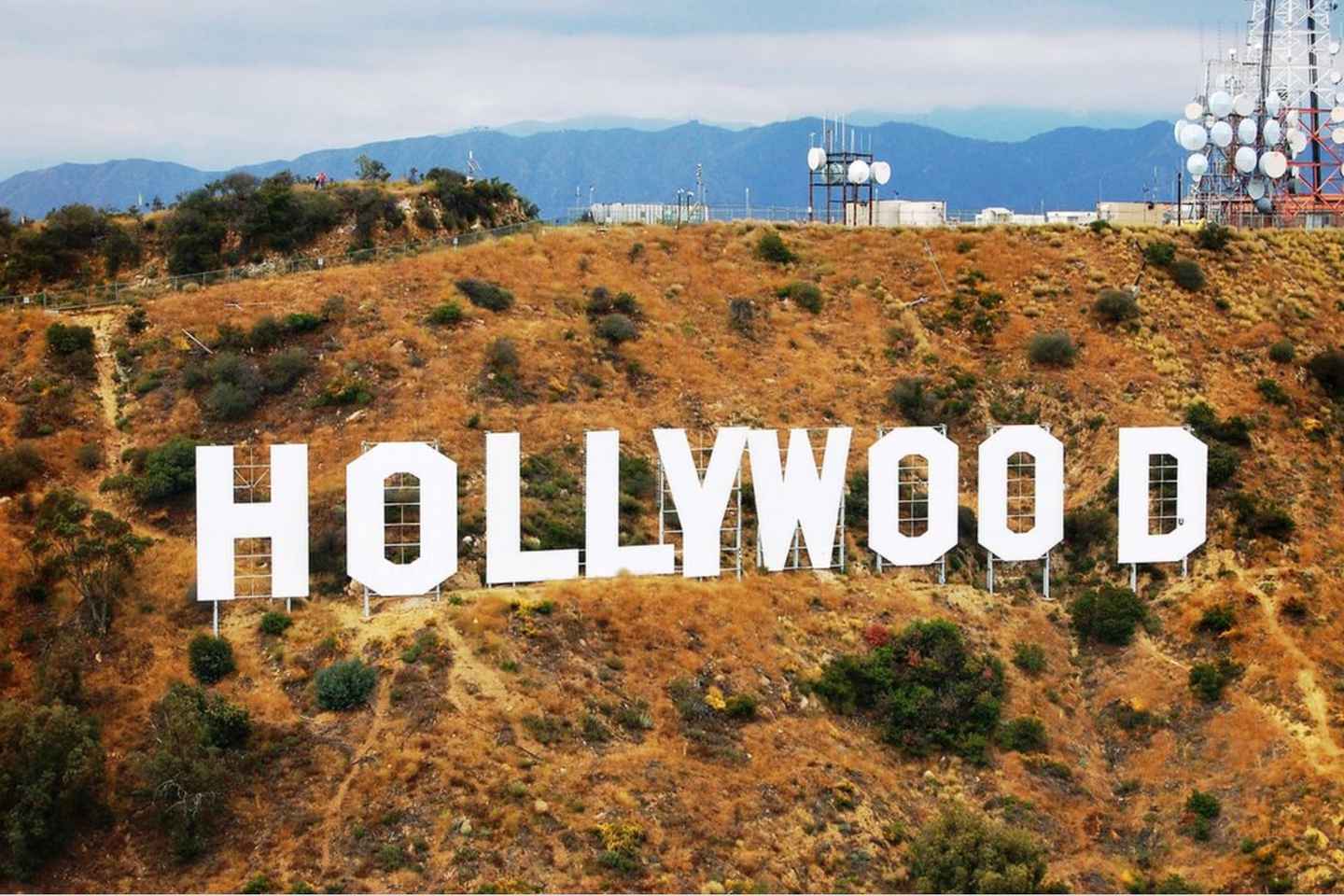 Have you ever wanted to try your hand at controlling a plane and taking to the sky? This one-hour flight tour is a great choice for when you want to experience as much of the City of Angels as possible. This flight will allow you to soar above the hubbub of LA and see the Hollywood sign, Griffith Observatory, Hollywood Hills, Sunset Boulevard, as well as Beverly Hills. This flight is for two people and one of you can actually fly the plane! If you intend to bring your loved one here for a proposal or just a getaway, this is the perfect experience to include on your itinerary.
Duration: 1 hour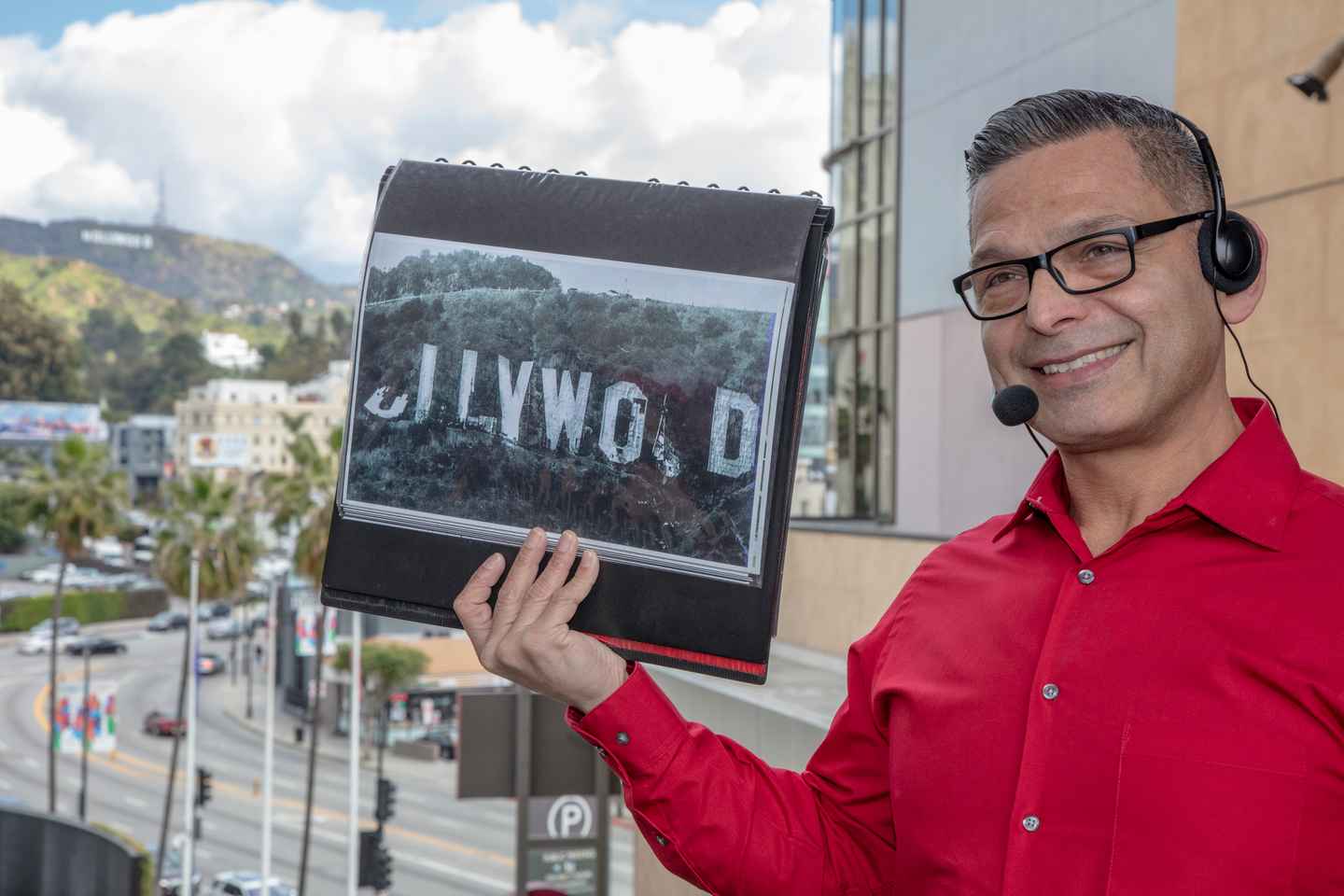 This short, 75-minute guided tour is held four times a day, seven days a week. Take the chance to learn about the various historically significant theatres in Hollywood and other iconic Hollywood landmarks. The landmarks include the world-famous Walk Of Fame, which has the hand and footprints of the most famous Hollywood stars. Your guide will tell you about the legends of Hollywood, how it got its name and the history of the famed Hollywood sign. More than just a superficial sightseeing tour, you will get to learn about this place's history, architecture and deep lore. Don't miss this opportunity!
Duration: 75 minute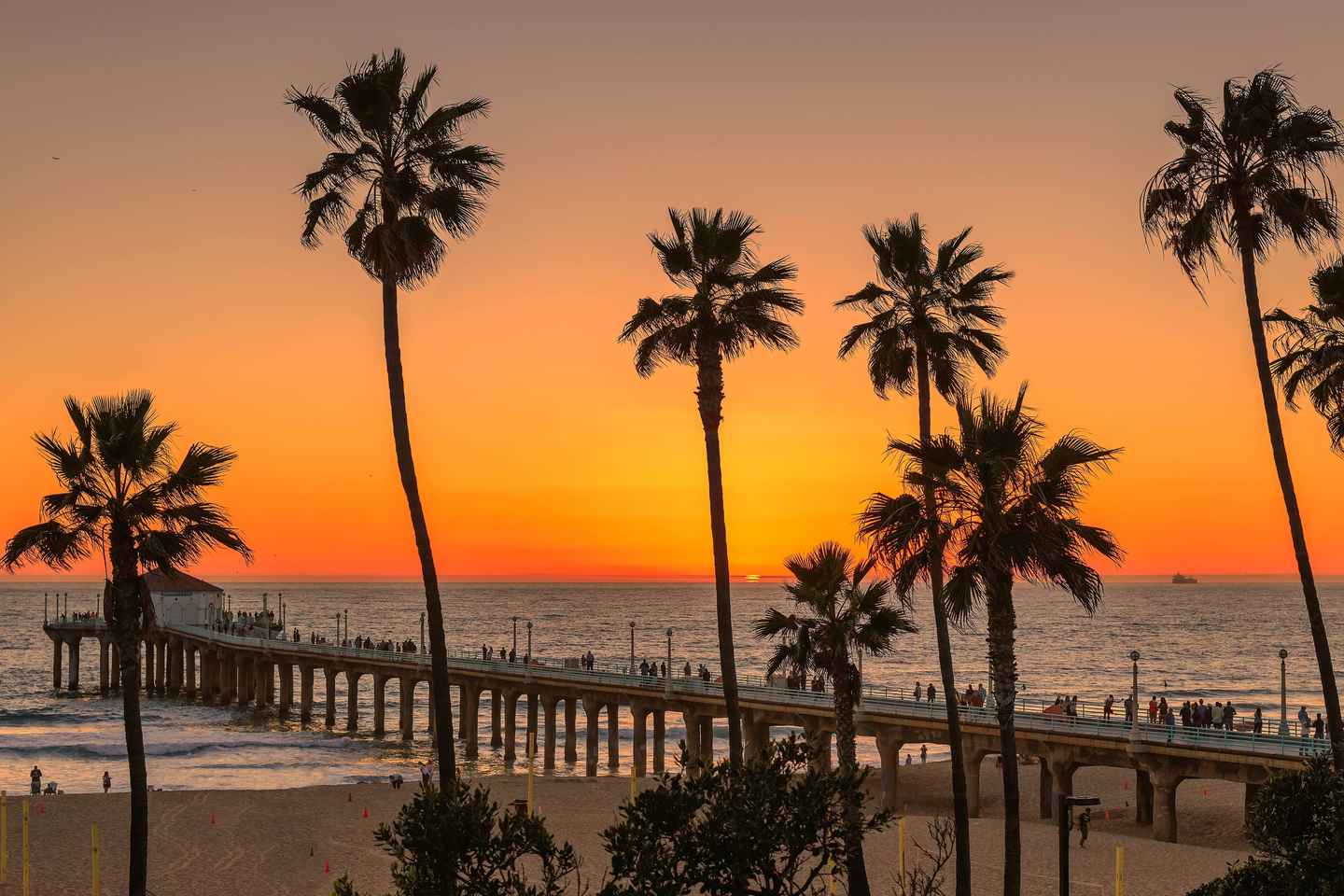 Malibu is truly an experience in and of itself. This two-hour tour to the elite beachfront communities and pristine white sand beaches of Malibu is a must-see journey. Your knowledgeable guide will show you 40 palatial villas and mansions that belong to famous celebrities, along with filming locations. Take a cruise along the Pacific Coast Highway from the Santa Monica Pier and enjoy the beautiful sunset views and cool sea breeze of Malibu beach. Your tour will be conducted in a comfortable, open-air bus.
Duration: 2 hour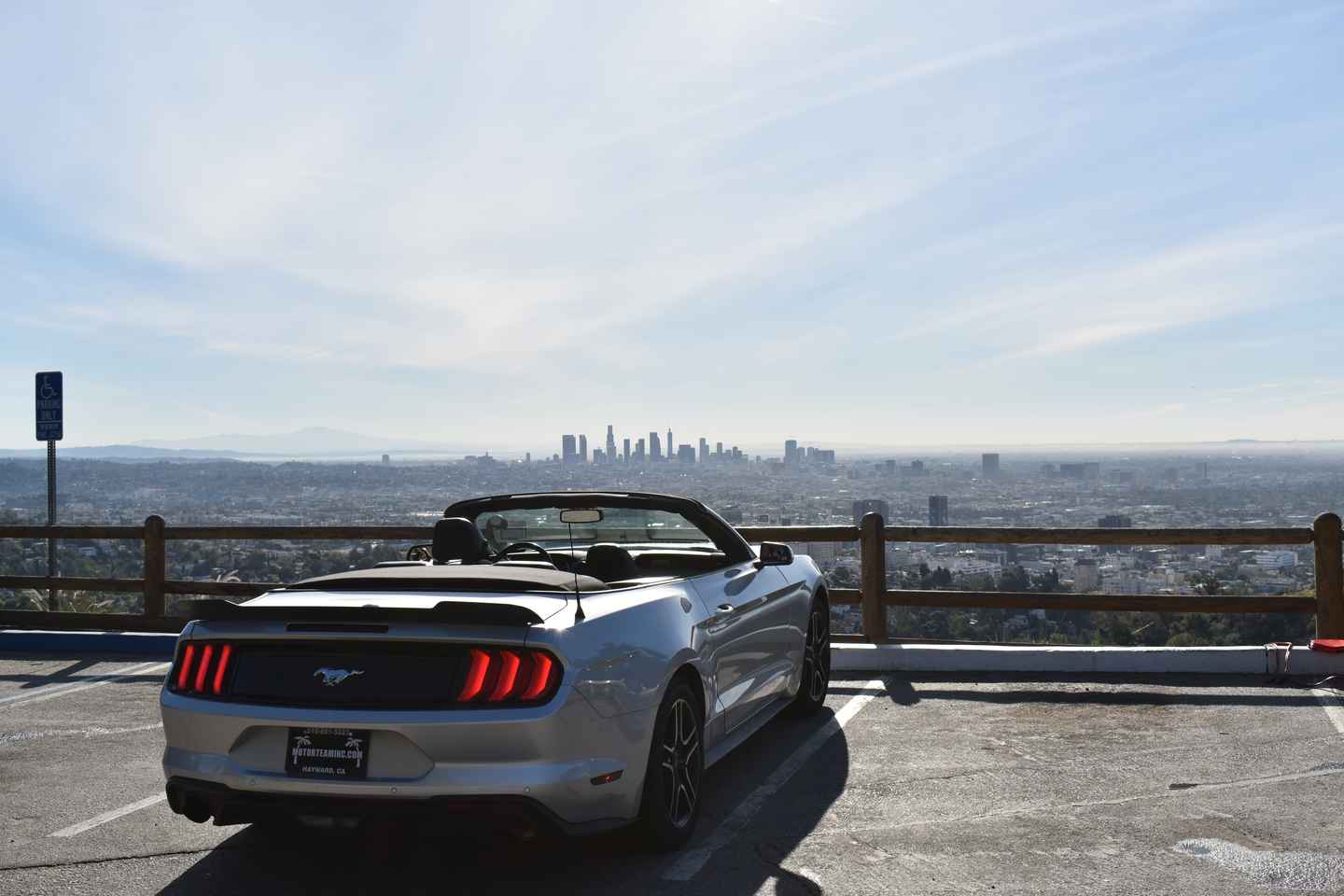 Travel in a beautiful convertible Mustang down the streets of Beverly Hills like a true celebrity and check out the abodes of the rich and famous. This two-hour tour will take you through the movie-famous streets of Hollywood, the Hollywood Hills, Beverly Hills, Rodeo Drive, Sunset Boulevard and much more in luxury and comfort. Explore the most exclusive residential areas in the city on this Hollywood VIP tour and find out what it's like to live the Hollywood celebrity life, where your favourite stars eat, live, shop and socialise.
Duration: 2.0 hour
Dive into the City of Angels by exploring our GetYourGuide tours
There is just so much Los Angeles has to offer to everyone, from traveller to local, that you are sure to get confused figuring out where to start and what to fit into your itinerary. This city is huge, not just geographically, but in terms of the variety and vibrancy of experiences it has to offer. Tours can be a great way to immerse yourself in the culture and wonders this city has to offer and you can rest assured knowing that you are getting the very best from your LA adventure.
Disclosure: Trip101 selects the listings in our articles independently. Some of the listings in this article contain affiliate links.
Get Trip101 in your inbox
Unsubscribe in one click. See our Privacy Policy for more information on how we use your data