The most significant person in your life deserves no less than a relaxing break after a hectic work week. When it is time for a romantic getaway, you can opt for the beach, or maybe coop up somewhere high and cool. Alternately, you can take out a map of the continental United States and place a pin on the State of Massachusetts. You don't have to be a history buff or a sports fan to want to head out to the northeastern region of America. New England has something different to offer each traveler, and there is no shortage of exciting and romantic places. Massachusetts is a great weekend destination for couples, with some of the best accommodations like yurts and bed and breakfasts. Read and learn about romantic things to do in Massachusetts, the USA –The Pilgrim State.
A good way to relax on a date night is by experiencing salt therapy, or halotherapy, which is one form of alternative medicine that uses salt, which is said to have a wide range of health benefits. If your curiosity is piqued, try this Himalayan Salt Cave experience in Cape Cod. Your host Margaret will brief you about the more specific benefits of this therapy, then you'll be guided to a zero-gravity chair and the salt will be pumped into the air. This Airbnb Experience requires that you wear loose clothing for a full experience.
Relax and enjoy beauty of salt cave.

Duration: 1 hour
When you find yourself in Bourne, Massachusetts, ask your partner to join you on this fun Airbnb Experience hosted by Kimberly. During this sunset kayak tour, you will paddle through the beautiful hidden spots of Cape Cod for two to three hours, going through the majestic salt marsh. Please note that while this is friendly to all skill levels, you must know how to swim to be able to participate. After your kayaking tour, you'll be returning to the cove to wait for the scenic sundown.
Guided Scenic Sunset Kayak Excursion

Duration: 2.5 hours
3. Geek out at Clark Art Institute
When you find yourselves in Williamstown, take your partner out for an artsy date night and make your way to Clark Art Institute, or simply the Clark. This premier research institution and art museum feature both American and European sculpture, paintings, and other forms of art from the 14th until the 20th century. If you're a lover of wonderful art, this museum is an ideal place to go. Clark Art Institute is located in a picturesque area on South Street, and the walkway to the buildings alone is romantic enough to fire up your night!
Clark Art Institute

Address: 225 South St, Williamstown, MA 01267, United States

Website: Clark Art Institute

Opening hours: Tue - Sun: 10am - 5pm (closed on Mon)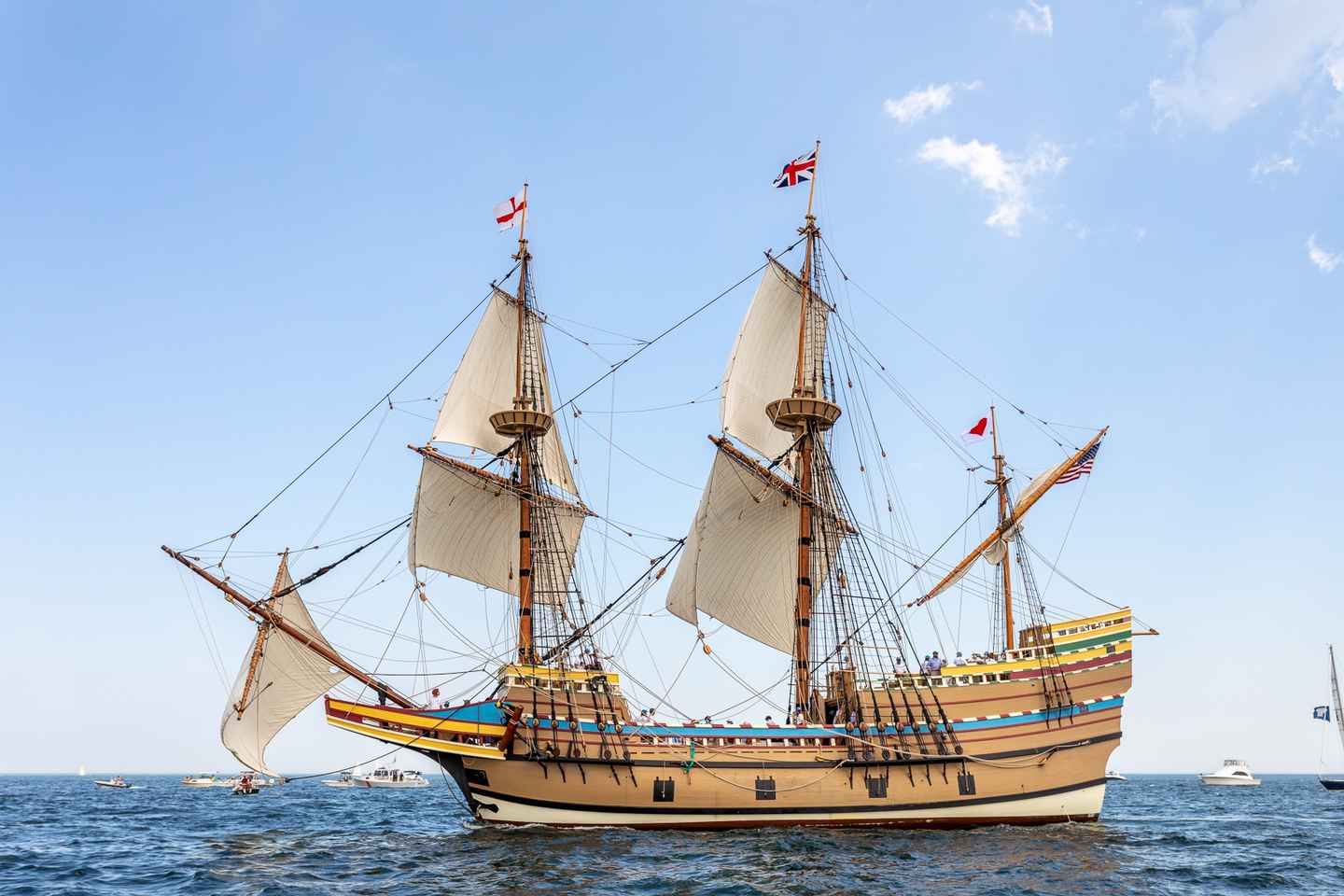 Were you ever curious about the founding story of America? Be taken back in time with this interactive tour of Plimoth Plantation on Cape Cod Bay in Plymouth town. The 17th-century English village will depict the daily life of the Pilgrims. You will get to meet native people and get to know more about their culture. The significant sites that you will get to visit are Wampanoag Homesite, Craft Center, and Nye Barn. The plantation is often regarded as "America's Hometown".
Plymouth: Plimoth Patuxet Living History Museums
5. Breeze along Cape Cod's Shining Sea Bikeway
Shining Sea Bikeway, one of the best romantic day trips in Massachusetts, is a paved thoroughfare that took its name from "America the Beautiful." The path courses through rivers, marshes, and stretches along the sea. It was laid atop a prehistoric trail followed by Native Americans—the Wampanoag tribe of the Algonquin nation. Couples who enjoy biking will find the seaside section mesmerizing. The path from the forest to the sea is a good place to stop for a breath and take in the view. Some parts of the trail can be busy and traffic lights would have to be crossed. Yet, idyllic spots await the intrepid traveler. The wooded section of the Shining Sea Bikeway is a particular favorite for visiting bikers and locals alike. An interesting stretch awaits a happy couple along the Great Sippewissett Marsh. Don't worry—it's not the spread of smelly, brackish water you are imagining. The bike trail is a popular place for outdoor exploration, and thousands of vacationers ride along its historic stretch every year.
Shining Sea Bikeway

Address: Falmouth, Massachusetts

Website: Shining Sea Bikeway
Great Point Light on the tip of Nantucket Island has evolved from using lamps to solar power. The original 18th-century structure had witnessed many a shipwreck and survived the tempests of the Atlantic. There is no place more romantic to renew your vows in an intimate embrace under the shadow of the towering lighthouse.
Boston to Nantucket Small Group Day-Trip with Shuttle & High-Speed Ferry

Duration: 12 hours
7. Indulge in sweetness at Stone Bridge Farm
One of the best things to do in Massachusetts for couples is to visit this establishment. Stone Bridge Farm is an active advocate of local tourism and is an important producer of cranberries for the past 25 years. Head out to Acushnet and see for yourselves how cranberries are grown. It's just an hour's drive from Beantown! The owners are more than happy to welcome you and your sweetheart. You can reach Stone Bridge Farm by train or bus from Boston and once you reach Acushnet's sweet spot, you'd probably choose to spend the day there.
Stone Bridge Farm

Address: 186 Leonard St, Acushnet, MA

Website: Stone Bridge Farm
8. Rekindle the flame along Bridge of Flowers
If you haven't proposed yet (attention–men!), how about a quaint seasonal footbridge for a location? The Bridge of Flowers in Shelburne Falls, Massachusetts offers a memorable stroll when the flowers are in full bloom. With the right words and intimate exchange of meaningful looks, you and your loved one could share unforgettable moments on the Bridge of Flowers. When a proposal is not yet due, you can simply walk along the charming path and enjoy nature's bounty.
Bridge of Flowers

Address: 22 Water St, Shelburne Falls, MA 01370, United States

Website: Bridge of Flowers
9. Spend a lovely day at Heritage Museums & Gardens
Aside from the sweeping lawns you'd expect from a place called Heritage Museums & Gardens, you'll find yourself staring in awe at the riot of colors and aromas. Curated exhibits and designed gardens feature fragrant heather, berry shrubs, seasonal foliage, and flowering trees. The towering evergreens will take your breath away. You can choose to spend a quiet time sitting down to admire the surroundings. The other option is to time your visit to coincide with a lecture or workshop on horticulture. Whatever you decide, Heritage Museums and Gardens offers a breath of fresh air. Take a break from the rush of daily life with some of the most beautiful garden spots in New England.
Heritage Museum and Gardens

Address: 67 Grove St, Sandwich, MA 02563, United States

Website: Heritage Museum and Gardens

Opening hours: Fri - Sun: 4:30pm - 8:30pm (closed from Mon - Thu)

Price: 20 USD
10. Have your fill at Trident Booksellers and Cafe
Trident Booksellers and Cafe is equally proud of their menu and title listing. And they should be. After all, you can be boastful if you do something well. It's the perfect place to roam if you are both bookworms. Still, consider exploring their expansive menu as well. Located at 338 Newbury Street, Boston, the popular Beantown destination is a great place to sit down and share a lovely meal with the one you love. But, remember to make enough time sifting thought the 70,000 audiobook titles on offer. That list could take a while to go through.
Trident Booksellers and Cafe

Address: 338 Newbury Street Boston, MA 02115

Website: Trident Booksellers and Cafe

Opening hours: 8am - 12am (daily)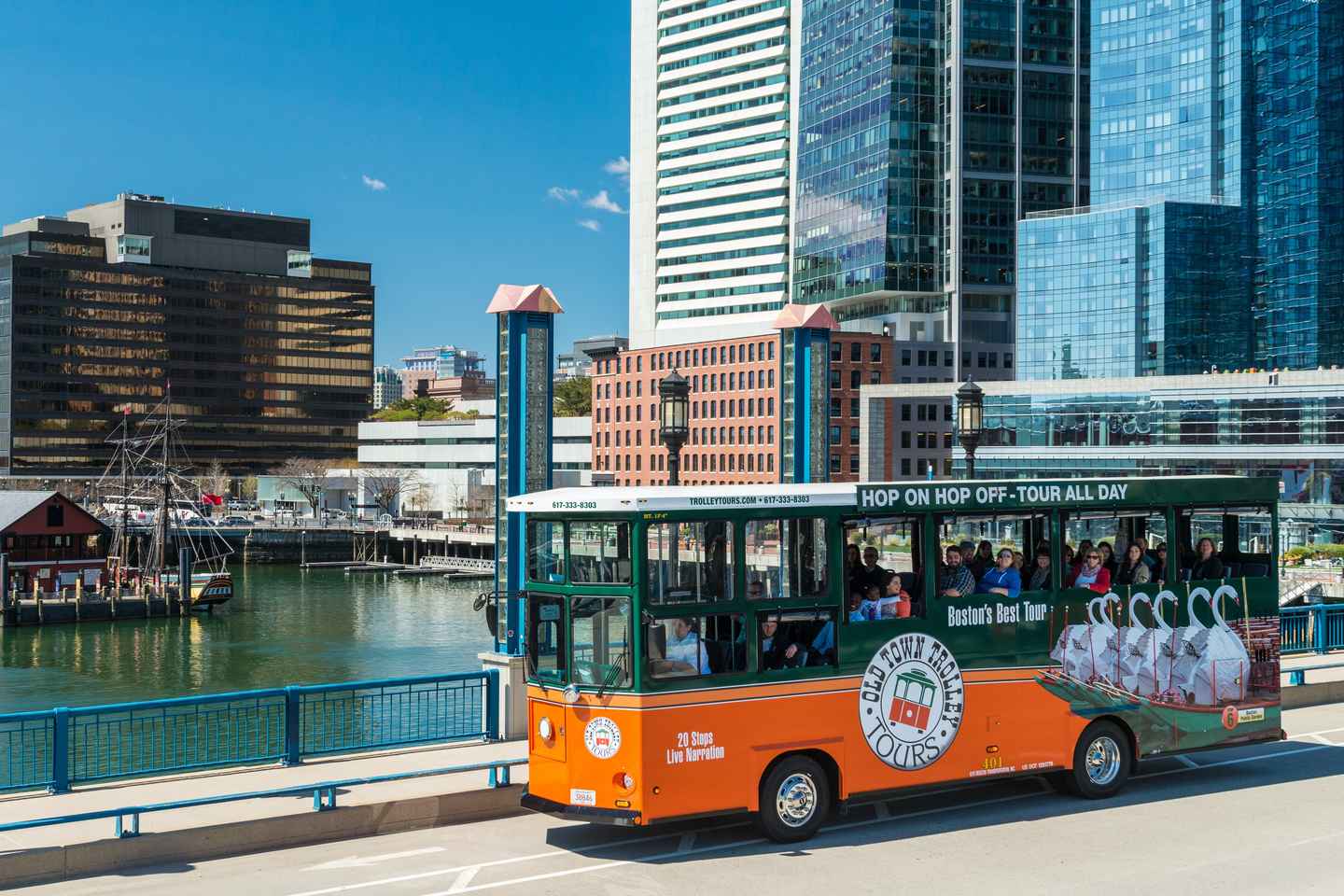 When conservationists take their job seriously, they produce something like Stanley Park. A variety of gardens boast blooms that will leave any green thumb awestruck. When you want to escape to a place where you can talk and share intimate moments together, consider ticking off Stanley Park on the list. The greenhouse is home to thousands of plants and an arboretum nurtures growing trees and ensures their survival.
Boston: Hop-on Hop-off Trolley Tour

Duration: 2 day
A glimpse at the history of the international whaling industry at the cozy and picturesque New Bedford Whaling Museum is a good way to spend a Saturday afternoon. The Moby Dick Marathon is very enlightening and exhilarating. A comprehensive review of 200 years of history in the world's largest museum of its kind could awaken you or your partner's youthful fascination with the behemoths of the ocean. It's definitely a good place to bond and rekindle shared interests.
Skip the Line: New Bedford Whaling Museum Admission Ticket

Duration: 1 to 2 hours
So, we heard you get a very satisfying package for a reasonable price on this tour. There are chocolate samples, alcoholic beverages, and a cocktail to enjoy as you saturate your taste buds with "chocktail." Don't worry about it. You'll know what the word means soon enough. No need to stay away from temptation on this tour. You and your partner can indulge all you want in this romantic getaway in Massachusetts.
Tipsy Chocolate Back Bay Tour

Duration: 2 hours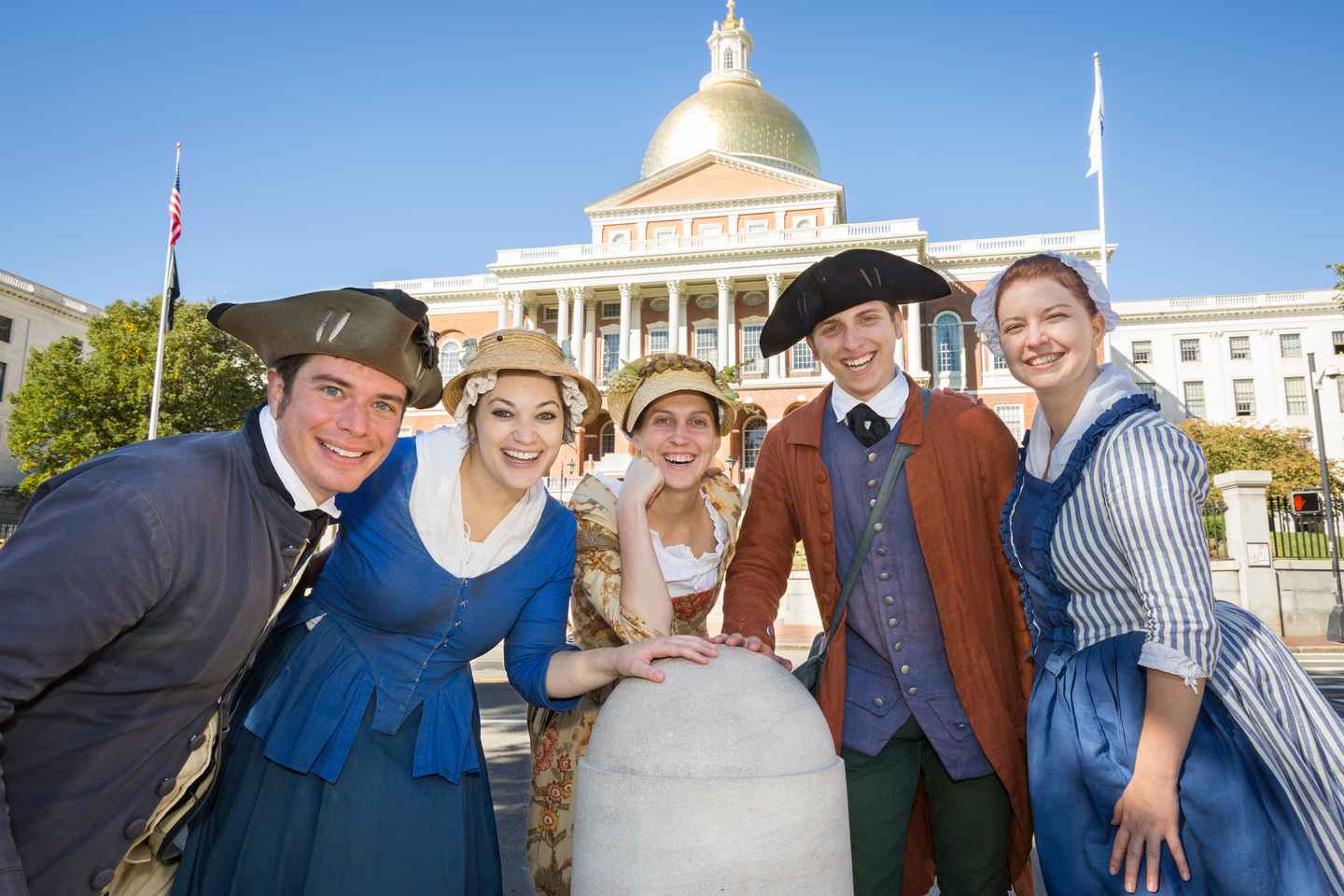 Boston University has an eye glued to the stars. Judson B. Coit Observatory is located on top of the College of Arts and Sciences, and it's open to the public. Looking up the stars and seeing them up close is ideal after-dinner activity if your partner is the starry-eyed type, or if they have a fascination for the heavens. It may not be a typical romantic destination, but who knows what could happen when you look up the sky on a starry night hand in hand with your beloved? Anything is possible on a starry night.
Boston's Freedom Trail Walk Into History® Tour

Duration: 1.5 hour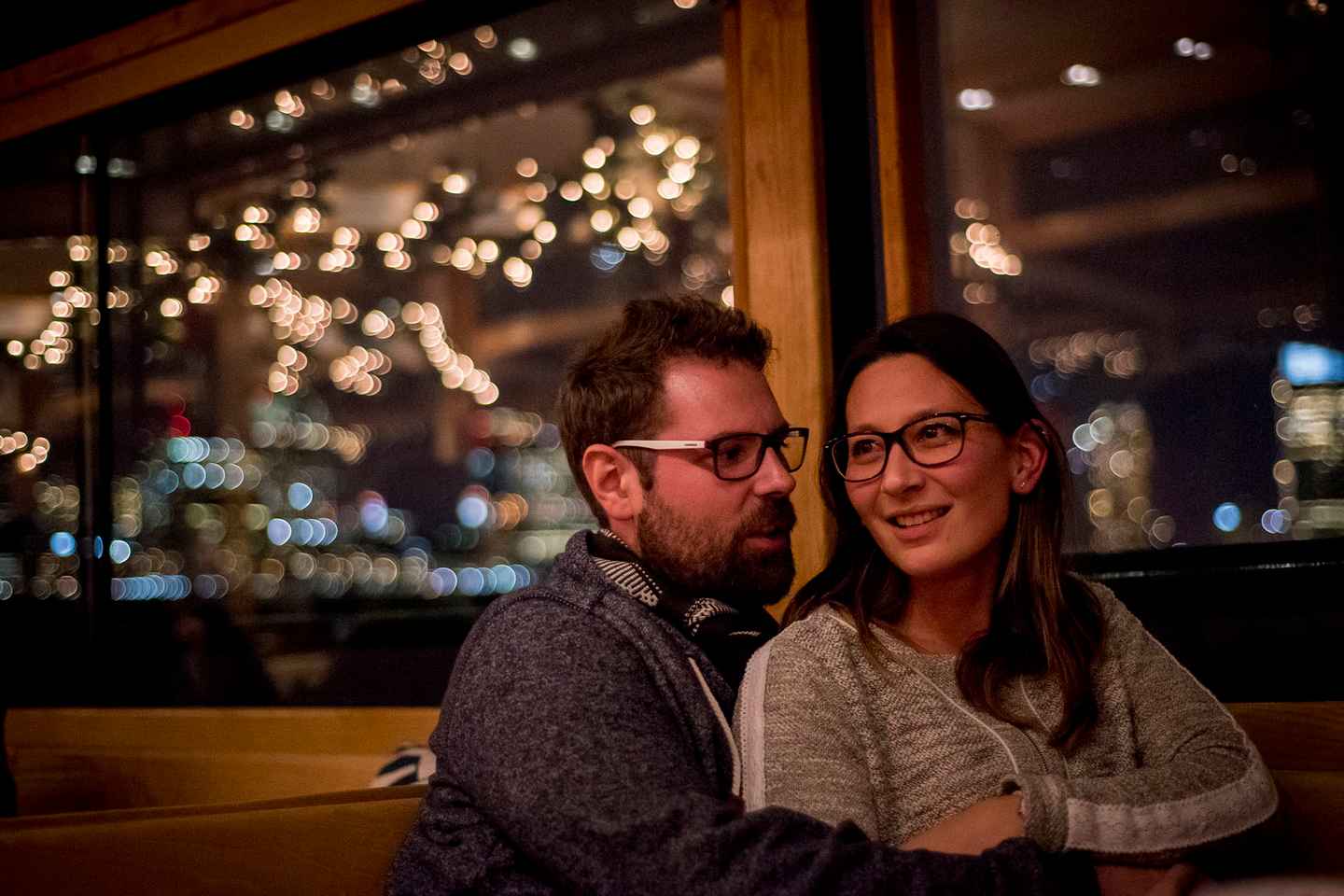 Heading out to Boston for a romantic outing with the one you love? Go all out on your trip and surprise your partner with a city lights cruise with this one-hour GetYourGuide tour. You will board the motor yacht Northern Lights and traverse down Boston Harbor. Some of the buildings you'll see under the twinkling skyline are Independence Wharf, International Place, and New England Aquarium. The exterior bench seating on the yacht is the best spot during the cruise, and snacks are sold on board as well.
Boston: Champagne City Lights Cruise 1920s Commuter Yacht

Duration: 1 hour
Rekindle your passion in Massachusetts
Now is the best time to set aside a weekend for each other. There is plenty of romance awaiting you and your beloved in Massachusetts. Mark the Bay State on the map and start ticking off places where you want to spend your precious time together.
Disclosure: Trip101 selects the listings in our articles independently. Some of the listings in this article contain affiliate links.
Get Trip101 in your inbox
Unsubscribe in one click. See our privacy policy for more information on how we use your data