Rapidly rising to become one of the most important cities in the Persian Gulf, Doha is a fantastic place to visit. The capital city of the oil-rich Qatar - Doha is a place bursting with fascinating history, incredible culture, and style. This megacity in the making offers its visitors breathtaking views of the landscape amongst several other unique attractions. Experience the true Arabian lifestyle and culture, side-by-side with luxurious hotels, stunning beaches, and numerous options of exquisite dining locations. Complete with remarkable traditional souqs, several exhibitions of arts and historical artifacts and a host of modern shopping malls, Doha has absolutely everything to make your vacation truly memorable. So, whether you are just visiting the city for a quick getaway or planning for a more extended visit, here are the top things to do in Doha, Qatar.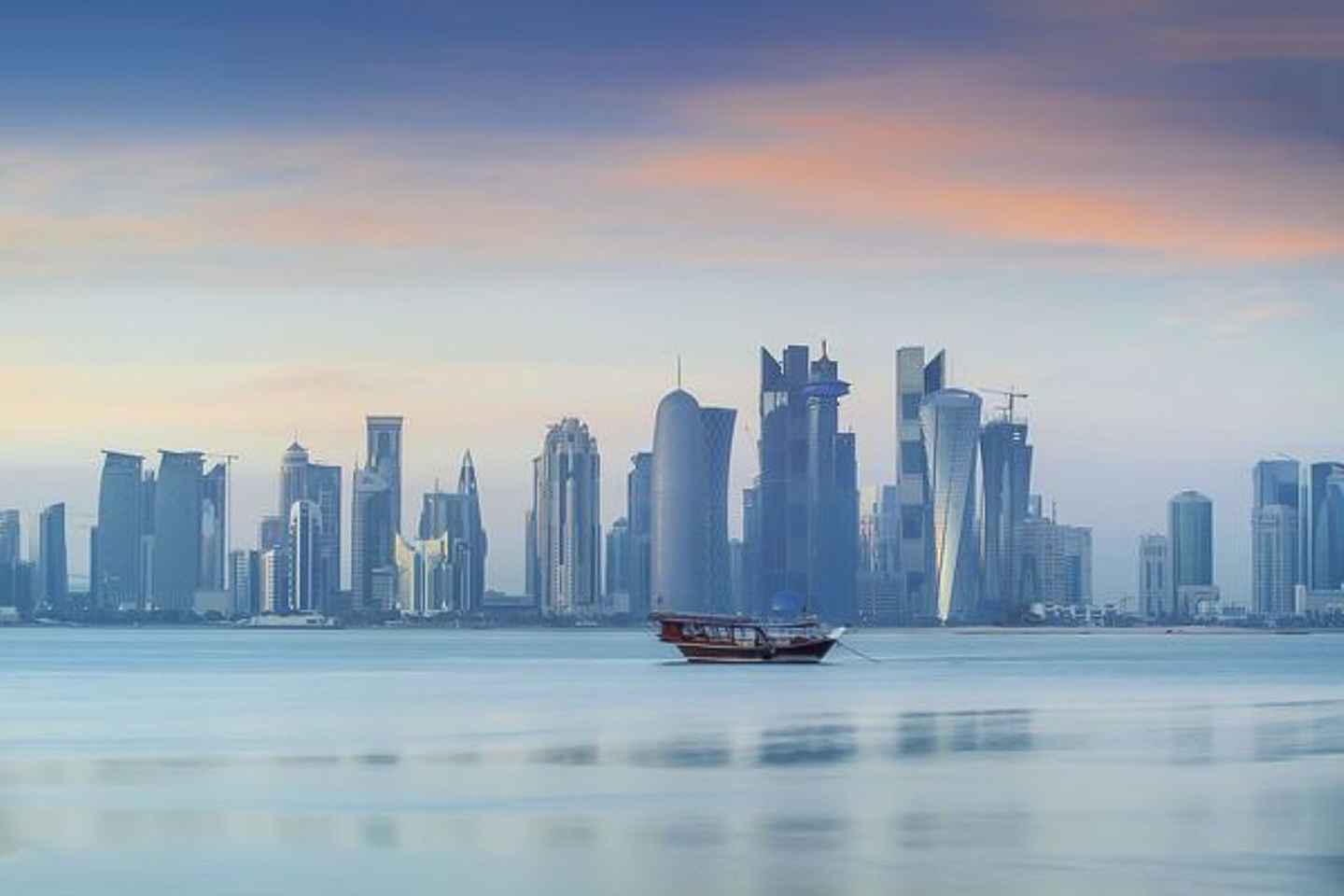 Souq Waqif is more than just a market in the city; it is a place to experience the authentic, fascinating Doha culture. The small alleys of Souq Waqif are the perfect place to see, smell, taste, and feel the city's tradition through its different produce, scents, spices, and impressive architecture on display. Located behind The Corniche, this remarkable market offers you several things to purchase or try out with the chance to see an occasional traditional show.
Doha: City Tour and Dhow Boat Cruise

Duration: 4.0 hour
2. Savor delicious dumplings at Hakkasan Doha
Feeling like enjoying a sumptuous meal of yummy chicken and sweet corn dumpling while on your visit to the city? Hakkasan Doha should be your next stop. This fantastic restaurant is one of its several outlets worldwide and offers you a place to enjoy the very best meals in a beautiful ambiance. The restaurant is well-decorated with an attractive outdoor lounge and with its rich menu and excellent service, you will definitely want to revisit this place.
Hakkasan Doha

Address: St. Regis Doha, Al Gassar Resort, Doha, Qatar

Website: Hakkasan Doha

Opening hours: Sun - Thu: 7pm - 11:30pm; Fri: 12pm - 4pm, 7pm - 11:30pm; Sat: 1pm - 4pm, 7pm - 11:30pm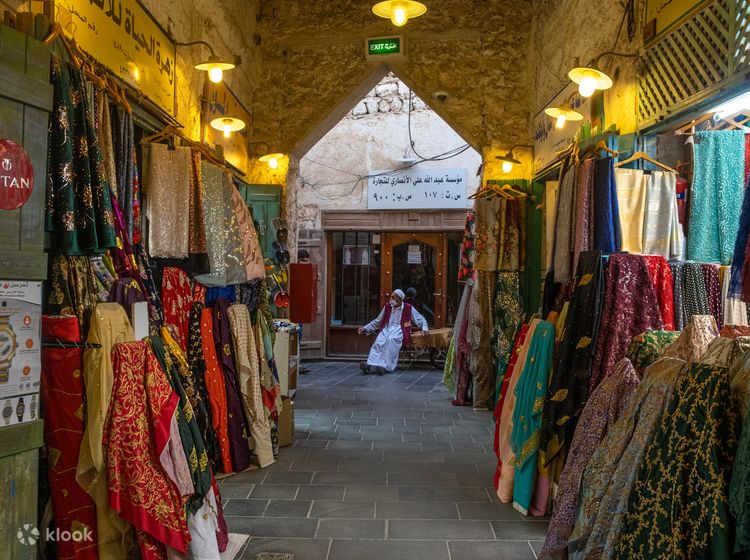 The Pearl-Qatar is truly an epitome of luxury. This human-made island built on a site formerly popular for pearl diving is an exciting place to visit. Aside from the scenic views, The Pearl-Qatar also has excellent dining options, a wide range of restaurants, boutiques, and cafes. Take a walk along the marina and see a few stunning million-dollar yachts at its waterfront. You can also enjoy the chance to do some shopping in the mall on site.
Doha Day Tour

Duration: 8hrsDuration
Mathaf Museum is home to some of the unique pieces of modern and Arabian contemporary art in the entire region. With a beautiful structure, this museum contains over 6,000 creative artworks from the Arab world, with some dating as far back as the 18th century. Explore this exciting museum and even get the chance to learn more on the Arab way and love for art through the interactive media works on display.
Qatar Museum Tour

Duration: 4 hours
5. Explore the monumental Al Koot Fort
Built in the 19th century as a police station for the nearby Souq Waqif, Al Koot Fort is a stunning example of the early architectural excellence in the country. This remarkable structure sits majestically in the heart of the city and has three circular towers and a rectangular one, all topped with Qatari-style battlements. The fort now acts as a museum where visitors can explore and see local craftwork, including ceramics and oil paintings.
Al Koot Fort

Address: Ukaz St, Doha, Qatar

Website: Al Koot Fort

Opening hours: 8am - 12am (daily)
6. Read ancient books at Qatar National Library
One of the best libraries in the world, a visit to Qatar National Library is a must-do if you love exploring great books. With its incredible, spaceship-like structure, this library is a haven for book and history lovers. The library is home to more than 2 million books, including ancient 15th-century literature, maps, and even Qurans. The inside of Qatar National Library is like a world of its own, with a futuristic entry hatch and a stunning arrangement of bookshelves on the walls.
Qatar National Library

Address: Education City, Al Luqta St, Doha, Qatar

Website: Qatar National Library

Opening hours: Fri: 4pm - 8pm; Sat - Thu: 8am - 8pm
7. Unwind by the water at Katara Beach
Located in the fancy Katara Cultural Center, this beach is a great place to relax in the sun or swim in the ocean. Stretching over 0.9 mi (1.5 km), Katara Beach is an ideal recreational place, with pristine sands and even inflatable play areas for kids. This beach offers you several exciting activities to do, including water sports and parasailing. Enjoy swimming by the coastline or relax on a thrilling gondola ride.
Katara Beach

Address: West Bay Lagoon area of Doha, Doha, Qatar

Website: Katara Beach

Opening hours: 9am - 6pm (daily)
8. Enjoy an indoor gondola ride through Villaggio Mall
When it comes to shopping, Doha has more than enough places to satisfy your needs. However, if you want something unique and extraordinary, then Villaggio Mall is where you should go. This mall has a stunning architectural design and is styled like Venice with waterways and canals passing right through it. So you can take a gondola ride through the mall as you explore its exciting variety of shopping and entertainment options.
Villaggio Mall

Address: Al Waab St, Doha, Qatar

Website: Villaggio Mall

Opening hours: Fri: 9am - 11am, 12:30pm - 11pm; Sat: 9am - 11pm; Sun: 9:30am - 11pm; Mon: 9am - 12am; Tue - Wed: 9am - 10pm; Thu: 9am - 11pm
9. Go for a jog at Aspire Park
The largest park in Doha, Aspire Park is a massive green oasis in the middle of the city. This impressive park is filled with several features and offers a lot of facilities to let you have a good time. A great place to unwind, this lush park has sports grounds, green areas, paved sites for jogging, tree-shaded areas for picnics, children's play area, eateries, fantastic fountains, and a large lake. It is a place of complete family fun.
Aspire Park

Address: Aspire Park Running Trail, Doha, Qatar

Website: Aspire Park

Opening hours: 24 hours (daily)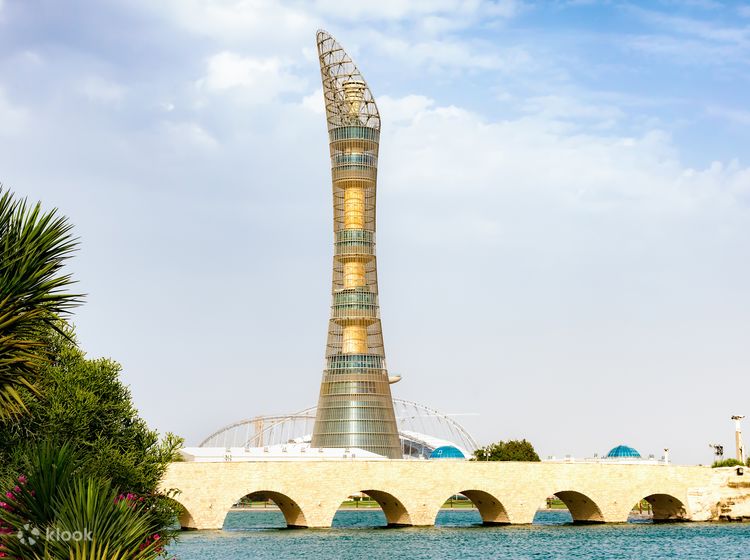 Not just an ordinary sports center, Aspire Dome is the largest multipurpose indoor sports dome in the world. With its eye-catching, award-winning architectural design, this massive sports dome is home to a full-size football stadium, a track-and-field arena, a swimming stadium, eight fencing pistes, two sports halls, three martial arts arenas, 13 table tennis courts, and two squash courts. Located near Villaggio Mall, this remarkable place is climate-controlled and can host more than 10 different sporting events simultaneously.
Qatar Sports & Education Day Tour

Duration: 8hrsDuration
11. Relish sumptuous European meals at Market by Jean-Georges
Market by Jean-Georges is a contemporary European restaurant in Doha. This top-notch restaurant is a place to dine in comfort and style. Enjoy delicious meals created by the eccentric mix of European flavors and spices by the experienced chefs. Savor perfectly cooked main courses, yummy appetizers, and mouthwatering desserts served elegantly and luxuriously in this sophisticated restaurant. The service here is so excellent that you'd want to visit over and over again.
Market by Jean-Georges

Address: W Doha Hotel & Residences West Bay, Doha, Qatar

Website: Market by Jean-Georges

Opening hours: Sat - Thu: 6am - 11am, 12pm - 11:30pm; Fri: 6am - 11am, 12pm - 4pm, 6pm - 11:30pm
12. Browse through amazing exhibitions at National Museum of Qatar
Opened very recently, National Museum of Qatar is a stunning place to visit. This monumental building is uniquely designed in the shape of a desert rose and is made of galleries and houses that display amazing exhibitions. Divided into three sections: Beginnings, Life in Qatar, and Building the Nation, this museum focuses on celebrating the nation's past by displaying historical artifacts and anticipating the future of Qatar with several art models and displays of what the country is going to look like.
National Museum of Qatar

Address: Museum Park St, Doha, Qatar

Website: National Museum of Qatar

Opening hours: Sat: 9am - 9pm; Sun - Wed: 9am - 7pm; Thu: 9am - 9pm; Fri: 1:30pm - 9pm

Price: 14 USD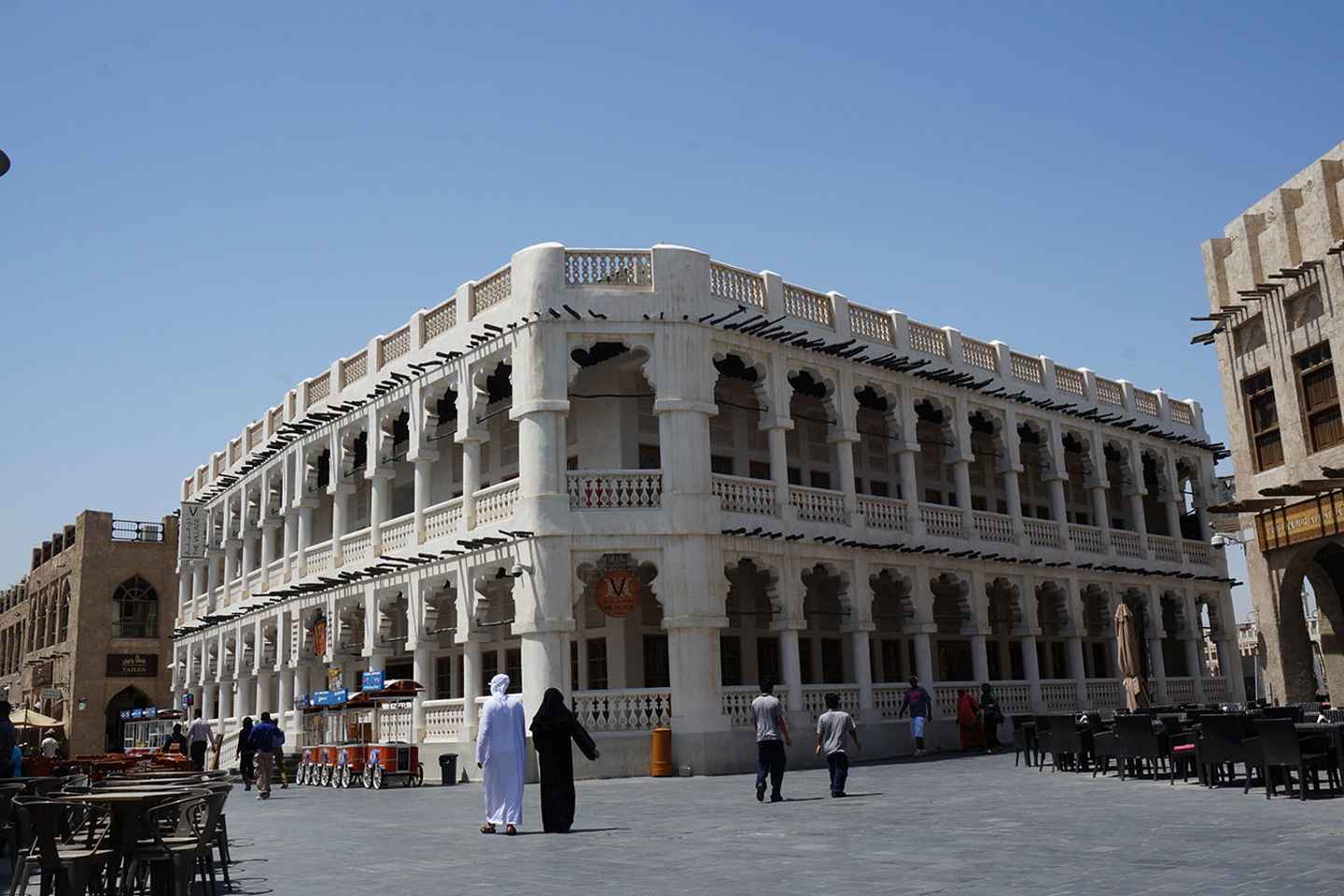 Undoubtedly the landmark attraction of the city, the Museum of Islamic Art is home to some of the most treasured and vital artifacts in the whole region. Sitting majestically at Doha's port, this museum has on display a breathtaking collection of art, artifacts and historical items from the Islamic world. A popular destination for tourists from all over the world, the museum gives you the chance to also attend a variety of art exhibition displays from local and international artists.
Doha: 4-Hour Cultural Tour

Duration: 4.0 hour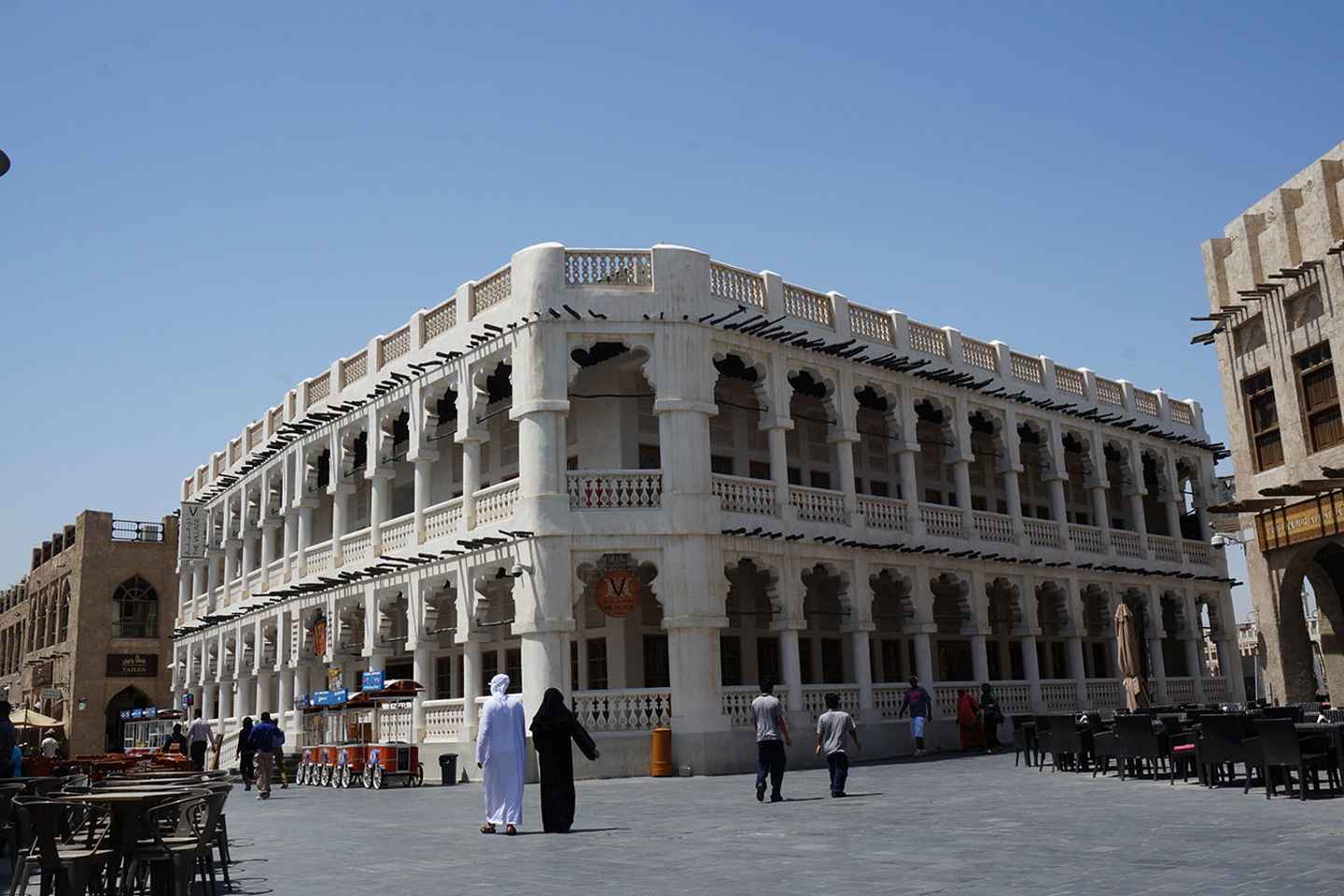 If you are a lover of beautiful art, remarkable architecture, and captivating stage performances, then you must visit Katara Cultural Village. This place, also called the "Valley of Cultures," is devoted to celebrating and showcasing the unique local culture and other great customs, too. With an amphitheater to bring enchanting stage performances alive, several art galleries, heritage centers, cafes, museum, and even academic facilities, this cultural center is one of the most exciting places in the city.
Doha: 4-Hour Cultural Tour

Duration: 4.0 hour
Experience Doha in its full Arabian charm
This beautiful oil-rich city is a place of life, culture, science, and tourist activities. It is an exciting place to visit with so many places to visit, see, and explore. With an endless list of things to do in Doha, Qatar, it is no surprise that the city has become a top choice for tourists visiting the region.
Disclosure: Trip101 selects the listings in our articles independently. Some of the listings in this article contain affiliate links.
Get Trip101 in your inbox
Unsubscribe in one click. See our Privacy Policy for more information on how we use your data