The living visible evidence to prove the European total strength and British colonial expansion in Australia, Port Arthur is one of the historic towns in southern Tasmania, Australia. In 2016, the local population was only 251 that allows more than 400 million national and international tourists to explore the tiny town and infamous prison colony annually. Of course, intrepid travelers also flock to cliffs, sea caverns, and coastal campsites. Port Arthur, surrounded by shark-invaded waters, is only 97 km (60 mi) from the Tasmanian capital, Hobart. Visiting Port Arthur is exemplary for both historical sightseeing and exploring natural wonders. Planning to visit soon? Read on to see our list of the top things to do in Port Arthur, Australia.
1. Indulge in fresh local flavors at 1830 Restaurant and Bar
Editor's Note: Photo taken from the establishment's official social account
If you are looking for a relaxed meal with a breathtaking view, 1830 Restaurant & Bar is a must-visit spot. Situated on a World Heritage Site, this restaurant offers stunning vistas that will make your dining experience truly memorable. You can savor their delicious menu, which showcases the freshest seasonal produce from local growers and producers.
Whether you're a gluten-free, vegetarian, vegan, or halal diner, your dietary preferences can be catered to upon request. Pair your meal with a glass of fine Tasmanian wine or craft beer from the selection, and enjoy the company of your friends or family. Keep in mind that bookings are essential to secure your table at this popular venue.
1830 Restaurant and Bar

Address: Historic Site, Visitor Centre, Port Arthur TAS 7182, Australia

Website: 1830 Restaurant and Bar

Opening hours: Wed - Sat: 5pm - 10pm (closed on Sun - Tue)
2. Explore the rich history of the Penitentiary
The Penitentiary is a historic building that dates back to the 19th century. Initially built as a flour mill and granary, this impressive structure was later transformed into a prison and became a symbol of the machinery of reform. The Penitentiary includes a range of fascinating features, including separate cells for prisoners, a dormitory for better-behaved inmates, and a dining hall.
Additionally, the building also houses a library and a Catholic chapel, reflecting the self-improvement aspects of the prison system. Despite being damaged by fires in 1897, the Penitentiary still holds an important place in history and provides visitors with a unique opportunity to learn about the lives of the people who lived and worked there.
The Penitentiary

Address: Port Arthur TAS 7182, Australia

Opening hours: 9am - 10pm (daily)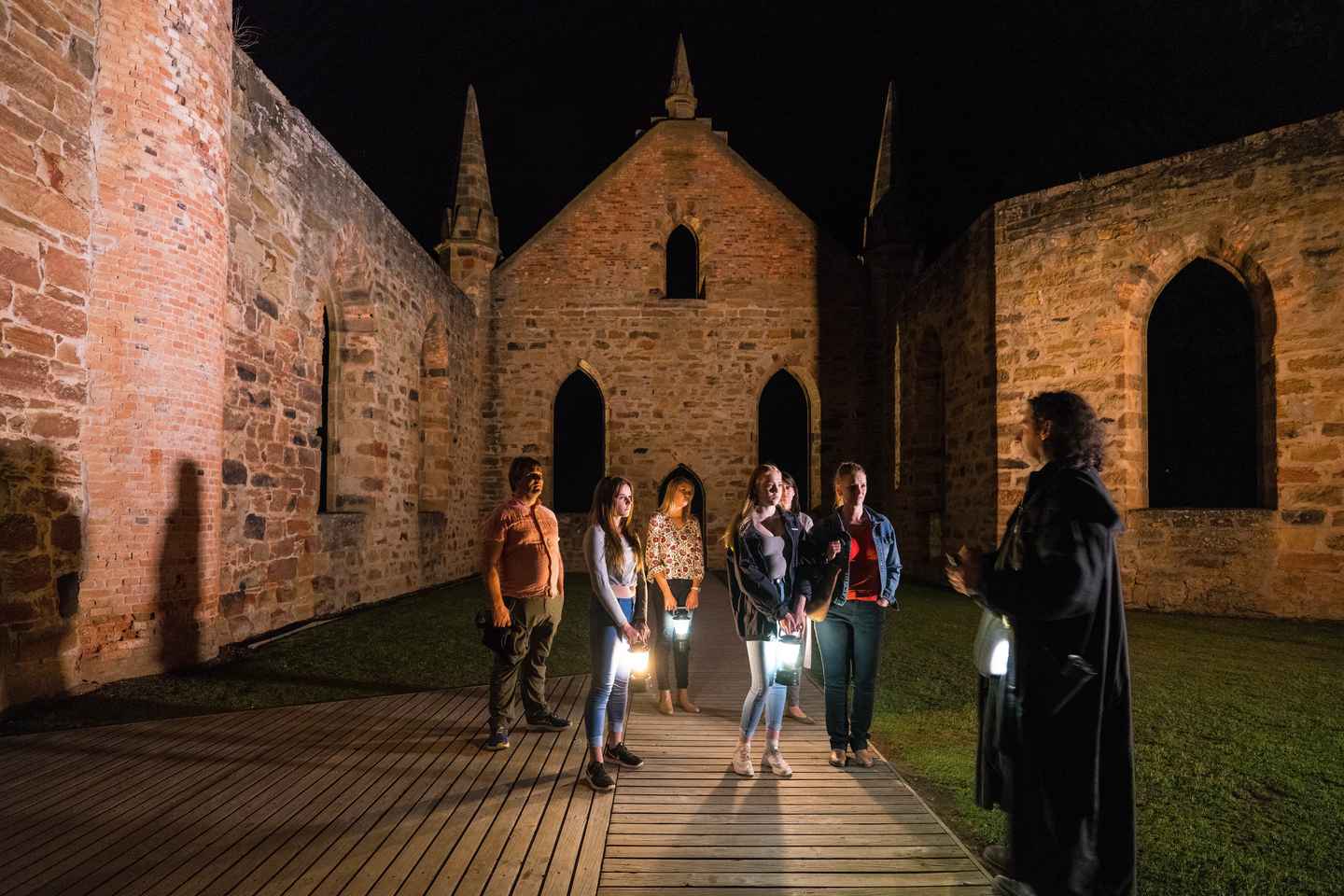 Once the sun goes down, go for a 90-minute ghost tour of Port Arthur Historic Site. During the tour, listen to spooky tales that have troubled and puzzled the convicted, independent colonists, military, and tourists. Since 1870, confirmed tales of ghosts have always been connected to Port Arthur. As the lantern light leads you through the night, you get to uncover the mysteries of Port Arthur and make your own judgment about whether or not the stories are real.
Port Arthur Historic Site Ghost Tour

Duration: 1.5 hour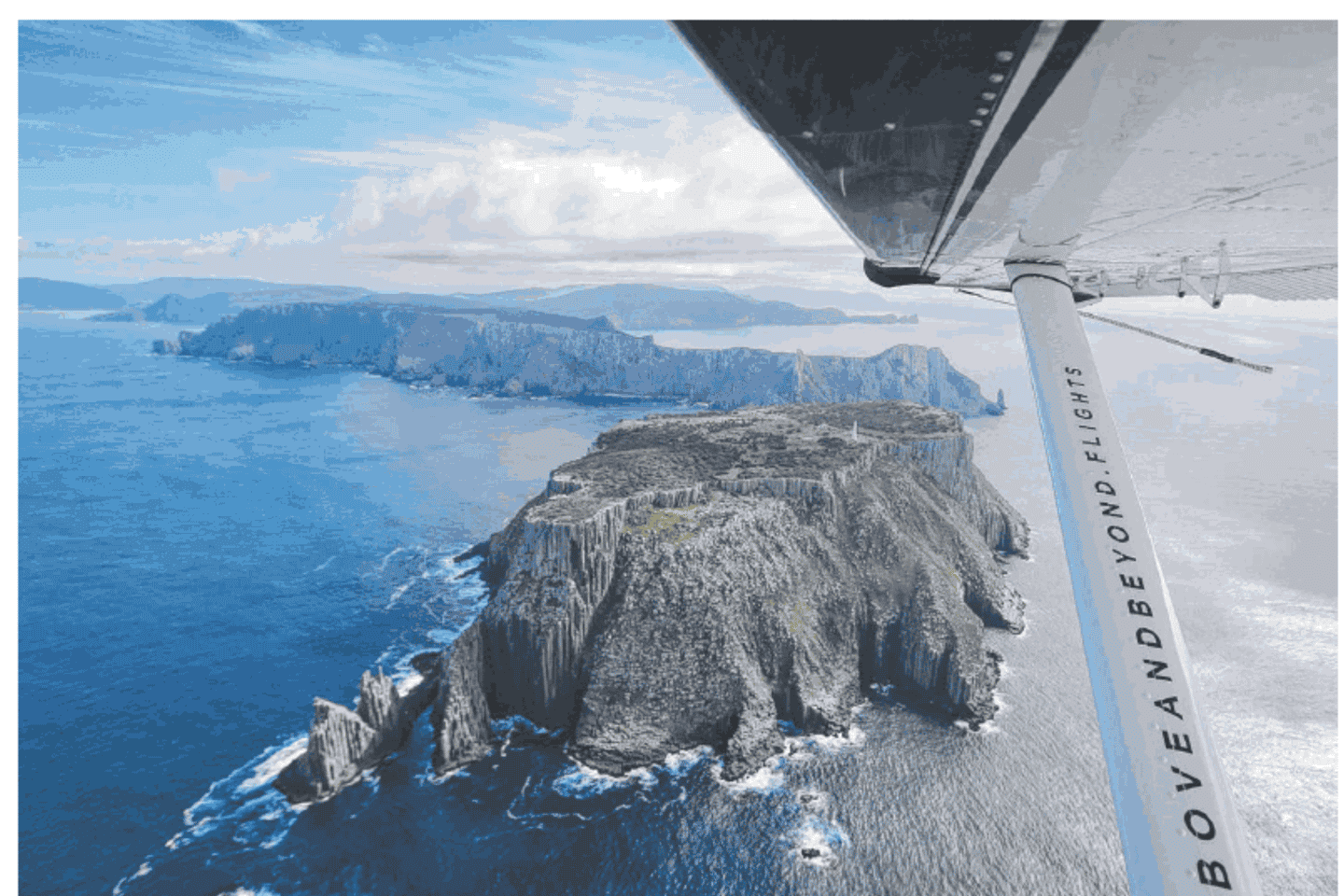 Get on a spectacular flight encounter that will give you an aerial view of the natural surroundings. This helicopter trip will take you from Franklin Wharf to the stunning Tasman Peninsula. Once you reach the destination, feast your eyes on the incredible views of Three Capes and Cape Raoul. Admire the stunning nature from the comfort of your window seat, and observe most of Tasmania's attractions beneath the sky.
Hobart: Port Arthur & Three Capes Panorama by Seaplane

Duration: 1.5 hour
Would you be interested in joining a cruise out to the Isle of the Dead? If so, then consider including this tour in your travel itinerary. Over a thousand convicts, military, civil officers, women, and children were buried on Port Arthur's graveyard island. There are two different burial sections on the Isle of the Dead. In the south end of the island, prisoners were laid to rest in unidentified tombs. The north side, meanwhile, was provided for government officials with tombstones. Sign up for a guided tour of the island cemetery if you want to know more about the town's history.
Port Arthur: Tour with Isle of the Dead Cruise

Duration: 1.0 day
6. Plan a visit to Memorial Garden
During the 1996 Broad Arrow Café shooting, 35 people died and 20 were wounded. The town decided to turn the cafe into a memorial park to remember those who perished in the mass shooting. Apart from the former cafe, tourists can also see a pool featuring 35 small leaves in the corner that represent the people who lost their lives at the hands of a lone gunman. A tour of Memorial Garden will you a glimpse of what happened at the site 25 years ago as well as learn more about the lives of the victims.
Memorial Garden

Address: Tarleton St, Port Arthur TAS 7182, Australia

Opening hours: 10am - 5pm (daily)
7. Enjoy walking along the seashore of Safety Cove Beach
Editor's Note: There's no photo available at the time of writing
On the way to Remarkable Cave and Port Arthur Historic Site, you will come across Safety Cove Beach. It is the best beach to go to, as it always open to the public. With fine sand and a cool breeze, the beach makes for a great spot to have some quality time with family. There are also restaurants and bars on site, so you never have to worry about getting hungry after swimming or sunbathing.
Safety Cove Beach

Address: Safety Cove Beach, Port Arthur, Tasmania 7182 Australia
8. Prepare your cameras for the best pictures at Maingon Bay Lookout
Maingon Bay Lookout is a short stroll from the Remarkable Cave, and it offers nothing but stunning views. It is a popular tourist attraction that can get packed during the holidays. However, since it is not far from a parking lot, you can easily leave your car if you want to witness what the popular spot offers. While it is known for taking utterly stunning photos during the day, it is best visited at night due to the star-studded skies.
Maingon Bay Lookout

Address: Safety Cove Rd, Port Arthur TAS 7182, Australia

Opening hours: 24 hours (daily)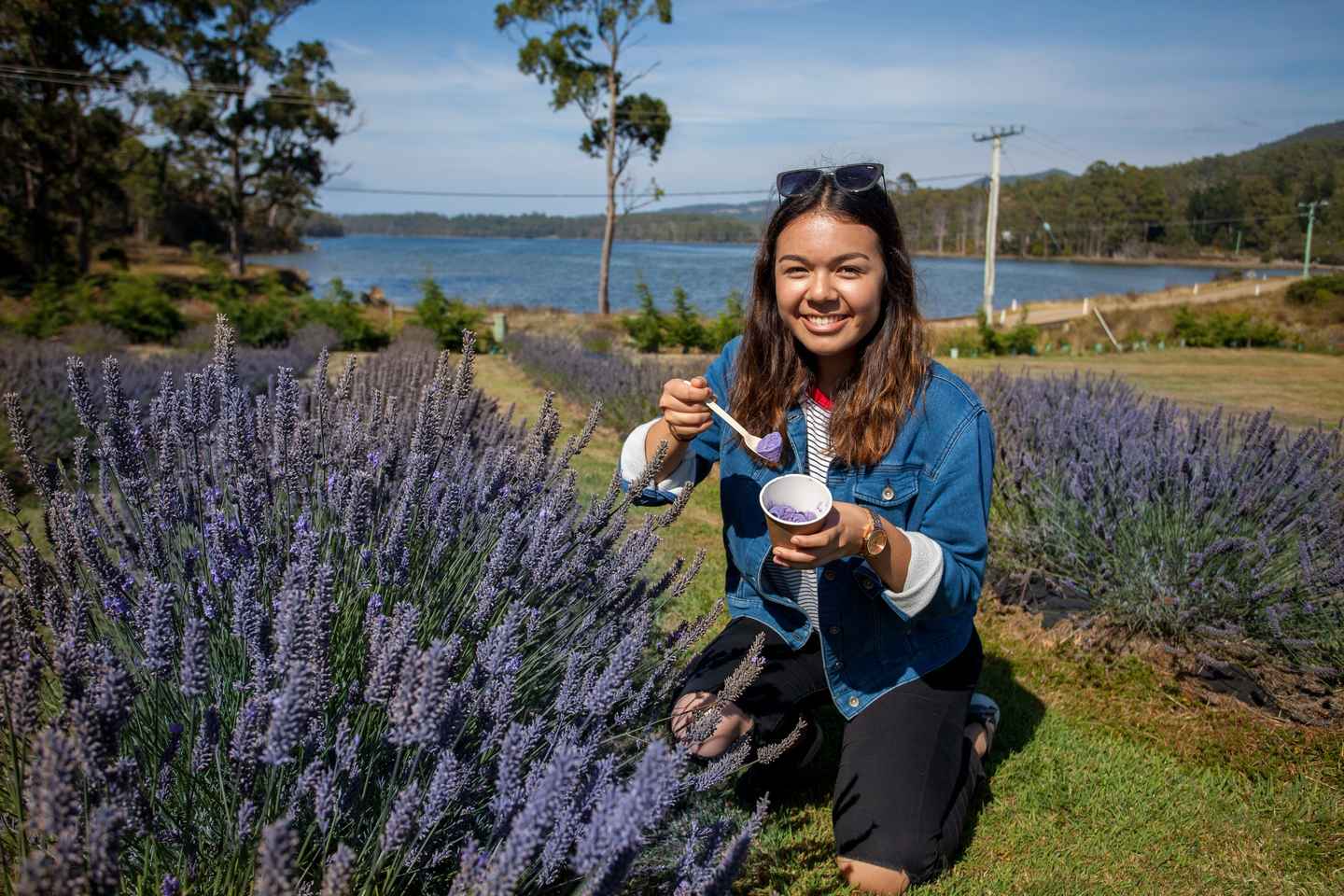 Walk the lavender field, visit a distillery, and take in beautiful views of the ocean when you book a tour of Port Arthur Lavender Farm. At the on-site café, you can see how the flowers can be used in cooking. Savor the taste of these special Australian dishes while admiring the stunning sea of flowers. If you want something pleasing to the eye, then you should add this to your list of things to do in Port Arthur.
Hobart: Port Arthur and Lavender Farm Tour

Duration: 1 day
10. Discover what's inside the notorious Separate Prison
Separate Prison was constructed between 1849 and 1850. The idea behind it was to expose the prisoners to psychological punishment rather than physical. There were different levels of psychological punishment. The famous one was the silent system, where a hooded convict was made to stand in silence and isolation. The convicts were required to serve 23 hours per day in their cells, with the remaining hour spent outdoors at the church. There are too many stories of prisoners who committed suicide or tried to escape. If you are interested in visiting this unique history museum, Separate Prison should definitely be on your list.
Separate Prison

Address: Port Arthur TAS 7182, Australia

Website: The Separate Prison

Opening hours: 10am - 5pm (daily)

Price: 40 AUD (31 USD)
11. Explore the Remarkable Cave
The actual "remarkable" rocky tunnel is towards the south of Port Arthur. There's a trail of 130 steps that leads tourists to a viewing platform that offers unparalleled views of the secluded beach. Compared to other sea caves, Remarkable Cave has two oceanfront exits due to erosion and earthquakes. It is famous for its cool breeze and relaxing atmosphere. Also, it is particularly popular for those who are expecting the low tide to step through the cave.
Remarkable Cave

Address: 7182/446 Safety Cove Rd, Port Arthur TAS 7182, Australia

Website: Remarkable Cave
12. Go for a great hike at Three Capes Track
Editor's Note: There's no photo available at the time of writing
Through Three Capes Track, travelers can live independently for several days in the Tasman Peninsula. The trip will take you through some of the area's most beautiful scenery. For four days and three nights, you will explore everything from rainforest to coastal grassland. You will also have a closer encounter with local wildlife as well as Australia's tallest sea cliffs. You don't need to pack a lot of stuff since the cabins at Three Capes Track are well equipped with sleeping, heating, and cooking facilities.  
Three Capes Track

Address: Tasman National Park, Fortescue Bay, Tasmania, 7182

Website: Three Capes Track

Opening hours: 9am - 5pm (daily)

Price: 495 AUD (382.4 USD)
Come to Port Arthur
A joyful holiday is guaranteed when you plan a trip to Port Arthur. Whether you are a history buff or not, all the stories about this town are sure to captivate you. Come visit Port Arthur, and don't forget to include the abovementioned places on your list.
Disclosure: Trip101 selects the listings in our articles independently. Some of the listings in this article contain affiliate links.
Get Trip101 in your inbox
Unsubscribe in one click. See our Privacy Policy for more information on how we use your data