African countries are well known for their diverse wildlife ecosystem. Not only do they preserve the animals for people to visit but also because they value their traditions. Every sanctuary in the African belt has very significant cultural aspects attached to it. Those seeking animal safaris will be in awe of the variety of land and aquatic wildlife Africa holds. Apart from having exotic African elephants, lions, cheetahs, leopards, hyenas, and more, Africa is home to some very unique flora as well. In this article, you'll know about the best wildlife sanctuaries in Africa.
Amboseli National Park is a game reserve and a national park in Kenya. It is a paradise for nature lovers as one can explore the dried-up bed of Lake Amboseli, wetlands with sulphur springs, the savannah and woodlands. Traditionally renowned for housing herds of elephants, this park is spread over 300 sq km (115.8 sqm) of land and offers a spectacular view of the Mount Kilimanjaro. Of the many species, one can spot varieties of zebras, crocodile, giraffe, lesser kudu and many more. Visitors can also explore the local Maasai community and know more about their age-old tradition and culture.
Duration: 2 days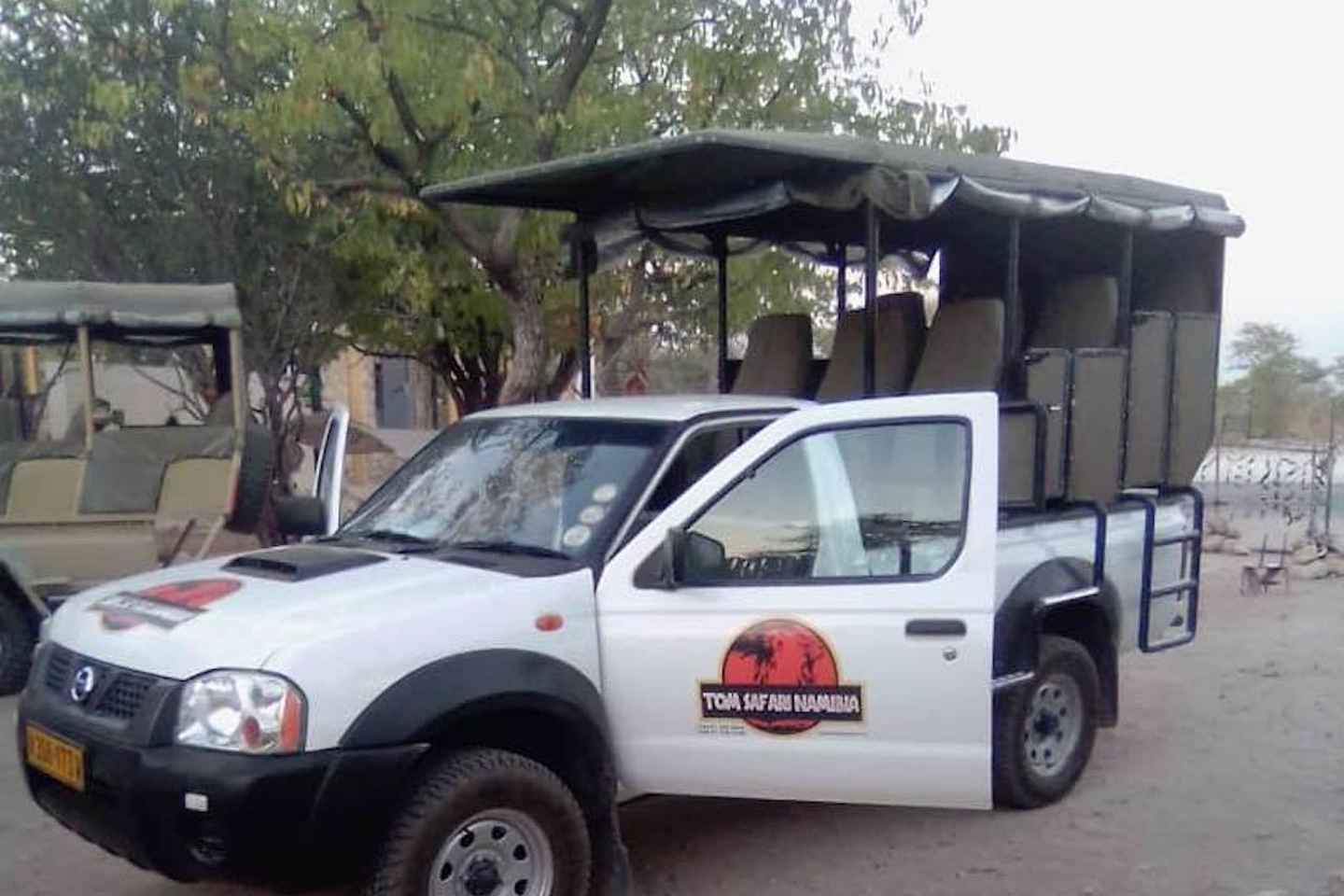 One visit to Etosha National Park and you'll be amazed to spot such a huge variety of animals such as elephants, giraffe, lions, leopards, black rhinos, impalas, kudus, hyena, springbok. Apart from conserving animals, this park also features many beautiful lodges and camps for guests to stay. This enables them to have an experience up-close with the fascinating Namibian life. One can also book their private game reserves to have a luxurious experience of the beautiful wildlife sanctuary.
Duration: 5.0 hour
Serengeti National Park in Tanzania draws tourists from fall over the world. People assemble here to watch its annual migration of herds of wildebeest, crocodile, honey badger and zebras. The park also features animals such as African leopard, elephants, rhinos, buffalo and cheetahs. Unique mammals in this habitat are aardvark, aardwolf, bat-eared fox, ground pangolin, and crested porcupine. Among birdlife, this park is home to flamingo, Masai ostrich, secretarybird, kori bustards and many species of vultures.
Duration: 12 hours
One of the oldest and largest wildlife parks in the African belt stretched over an area of about 13,747 square kilometres (5307.8 square miles), Tsavo East National Park is famous for its rich biodiversity of featuring the big five - lions, leopards, rhino, cape buffalo, and its famous elephant. A two-day layover at this park, which is one of the world's largest game reserves, is perfect to explore the vastness of nature and wildlife here.
Duration: 2 days
5. Kgalagadi Transfrontier Park
Famous for its red dunes and dry rivers, Kgalagadi Transfrontier Park is a wildlife preserve located in the Kalahari Desert region of Botswana and South Africa. Spread over an area of 38,000 square kilometres (14671.8 square miles), the park is home to animals such as gemsbok, springbok, meerkat, eland, black-mane lions and blue wildebeest. One can stay over the weekend at their spacious lodges and wilderness camps. There are a lot of amazing game viewing drives and guided group tour that one can embark on.
Kgalagadi Transfrontier Park

Address: R360, Upington, 8800, South Africa

Website: Kgalagadi Transfrontier Park
6. Marakele National Park
Marakele National Park is truly majestic in all its glory. Overlooking the Waterberg Mountains, this wildlife sanctuary has a very impressive range of animals, birds and aquatic life. Here you can spot exotic animals like the Cape vulture, African elephant, rhino, kudu, antelope species like reedbuck, mountain reedbuck, eland and tsessebe. You can stay at glamping tents or at Tlopi Tented Camp. Once here, you can sign up for many activities like biking, eco trailing, drives and game viewing.
Marakele National Park

Address: 33 Chris Hani Street, Modimolle, 0510, South Africa

Website: Marakele National Park

Opening hours: 6am - 6pm (daily)
Lake Manyara National Park is one of the oldest wildlife sanctuaries in Tanzania. This wildlife park features local animals such as the African elephants, climbing lions plus many baboons and velvet monkeys, giraffes, zebras, wildebeests, gazelles, and marvellous antelopes. Apart from that, this 320 square kilometres (123.6 square miles) of land is an extensive range of green vegetation. It is truly a wonderful retreat for people looking to breathe in some fresh air and rest their eyes on rejuvenating lush green.
Duration: 3 days
Hwange National Park is the largest national reserve in Zimbabwe and has a large number of flora and fauna. There are more than 500 species of mammals and birdlife in this park. Of the lot, few that deserve a special mention are African leopards, hyenas and cheetahs and elephants. For a full day stay at Hwange National Park, you can explore Bumbusi National Monument in the park as well.
Duration: 12 hours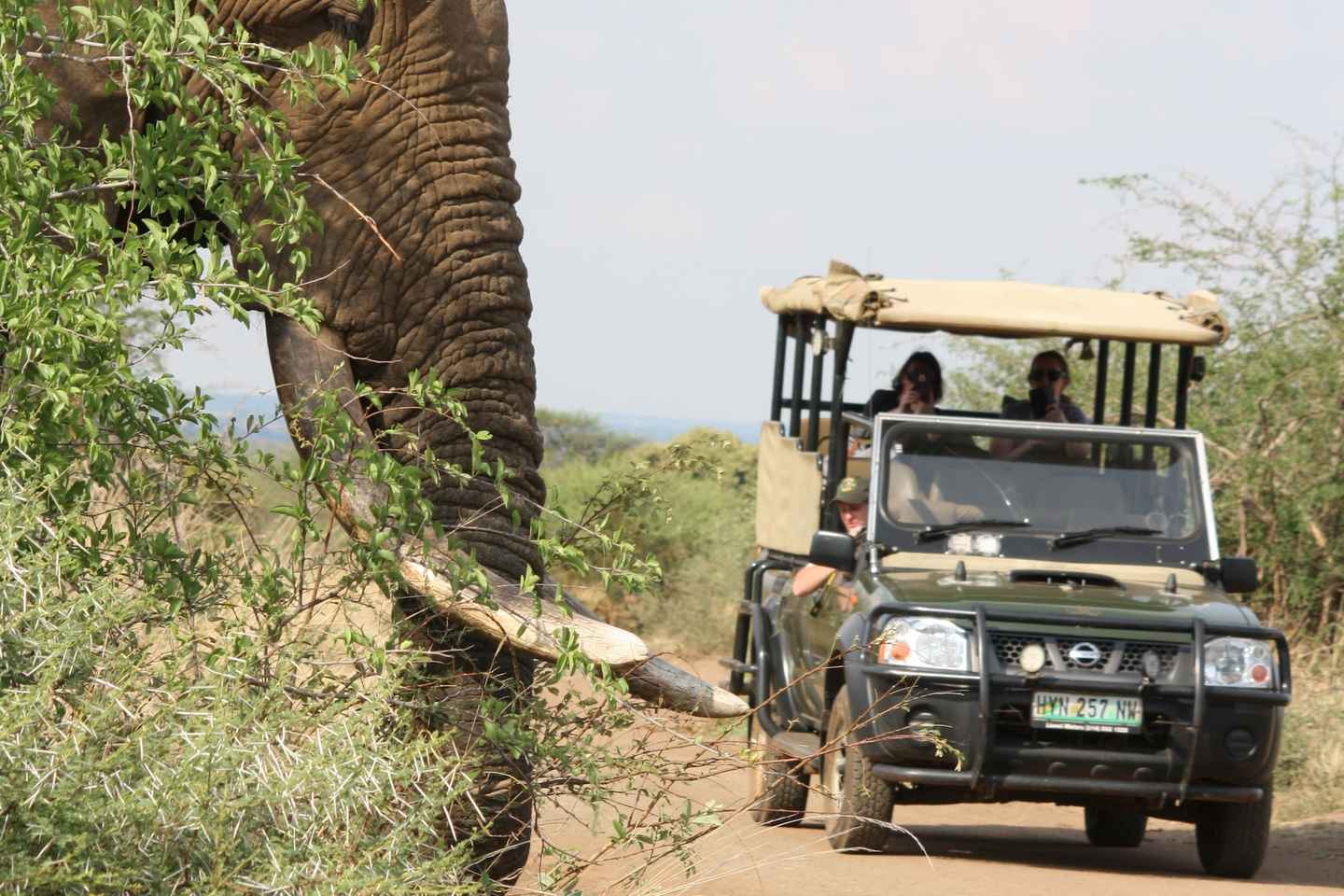 Kruger National Park is located in the northeastern part of Africa. It is a habitat of many wildlife. Stretched across an area of 19,485 sq km (7,523 sq mi), this wildlife sanctuary has incredible sightseeing options and a wide variety of plantations. One can take wildlife trails and spot different species of aquatic life, mammals like elephant, unique species of birds like ground hornbill, kori bustard, vulture, eagle, animals like buffalo, leopard, tortoise, ant lion and rhino beetle and many more! Apart from that one can sign up for activities such as mountain biking, backpacking, or golfing throughout the day and explore the lengths of this sanctuary. Kruger National Park has two of Africa's archaeological sites, the Masorini, and Thulamela. This park is like a paradise for archaeological and artifact enthusiasts.
Duration: 10 hour
Ngorongoro Conservation Area is a wildlife sanctuary in Tanzania that takes pride in housing the big fives and a variety of birdlife. The most beautiful is when you spot flamingos. The extensive forestland, from canyon to grassland, from lakes and marshes, it promotes a good sightseeing option for local birds like saddle-bill storks, ibis, ostriches and cranes. Apart from that, this 8,292 sq km (3201.6 sqm) land promotes a healthy co-existence between the indigenous residents and extensive wildlife.
Duration: 8 hour
Its time for Africa
Africa is the only country that can offer such a wide variety of wildlife along with an authentic local experience. Not only is Africa known for its elephants and lions, but the migratory birds are also a delight to a nature-craving soul. Have you been to any of these sanctuaries? Experience to know what Africa is all about.
Disclosure: Trip101 selects the listings in our articles independently. Some of the listings in this article contain affiliate links.
Get Trip101 in your inbox
Unsubscribe in one click. See our Privacy Policy for more information on how we use your data