Varadero is a popular beach town in Cuba and is known for its spectacular beaches and picturesque views. There's plenty to see and do in Varadero, including many tours. Swim with dolphins or explore the city - either way, you're sure to have a truly memorable trip when visiting Varadero. You can stay in one of the amazing swim-up suites or Airbnb vacation rentals at the end of the day. Planning a visit soon? Check out some of these best Varadero tours and book your favorite.
If you love nature, then you'll definitely enjoy this experience. Witness the beauty of Bahia de Cochinos or Bay of Pigs, and experience its substantial history. See the beauty of Laguna del Tesoro and the vegetation that encompasses it. A fascinating garden in Palpite in the province of Matanzas will also be part of the tour, and there, you'll see plenty of exquisite hummingbirds in plain sight.
Photosafari to wetland Treasure Lagoon

Duration: 9 hours
The best way to experience a place when you travel is by doing things the local way. It could be eating dishes that are only found in that particular place. It could also be appreciating a culture that's different from your own by understanding how local things are made or how people do things a certain way.
On this tour, you will be visiting a tobacco farm and you will discover how the best cigars in the world are actually made. It could be a deeply immersing experience. You can then take a horseback riding tour through the Mogotes and take in the view. You will also be able to take a boat ride to a beautiful cave. After your tours, do enjoy a scrumptious Cuban meal as it is the best way to end an eventful day. Lunch is not included in the booking fee but can be bought on-site.
Horsebackriding where Cigars come from

Duration: 11 hours
3. Varadero-Matanzas tour
This exciting Varadero excursion is teeming with exciting culture and history. You'll see some of the gorgeous surroundings of the city of Matanzas as well as numerous sights such as the Sauto Theater, the Flea Market and the caves of Bellamar. While learning about the history of the city, you'll also get the chance to enjoy some amazing things to do such as swimming at one of Cuba's most famous caves, the Saturno Cave. Furthermore, you'll also get the opportunity to endure a speed boat ride through the waters of Canimar River, where you'll be able to luxuriate in the breathtaking surroundings.
Varadero-Matanzas tour

Price: Please contact organisers for more information

Website: Varadero-Matanzas Tour
4. Sea tour
This sea tour will take you off-shore where you can enjoy the delights of the aquamarine water surrounding Varadero. Enjoy a peaceful couple of hours relaxing on the calming ocean. Your first stop allows for an exciting snorkeling session where you can explore the beautiful coral reef. Next, you'll enjoy a delicious lunch on the idyllic beach of Cayo Blanco, a small deserted island. Here you'll be treated to exquisite food choices of shrimp, squid, chicken, and lobster as well as the opportunity to swim in the ocean, play games or simply experience the relaxing features of the tranquil beach.
Sea tour

Price: High season: Adult 75 / Child 33 CUC, Low season: Adult 69 / Child 29 CUC

Website: Seatour
5. City tour Varadero and Cardenas
This city tour includes a number of sightseeing opportunities such as the Varadero City Museum, a flea market, and the Josone Park. You'll also get the chance to explore Cardenas, which includes sights such as the Monument of the Giant Crab, the Garden of Tropical Plants, and the Cristobal Colon Park, plus much more. This exciting half-day excursion will leave you feeling thoroughly culturally enriched!
City tour Varadero and Cardenas

Price: Adult 27 CUC / Child 21 CUC

Website: City Tour Varadero and Cardenas
6. Car tour: Varadero to Matanzas city tour
Editor's Note: Photo taken from the establishment's official social account
This Varadero trip takes you to Matanzas and lasts for six hours. It will enable you to see many gorgeous places in the city, including the pharmacy museum, Fausto Theater, Plaza de la Vigia and much more spectacular architecture. There's a number of different cars to choose from when embarking upon your journey, so you'll be spoiled for choice!
Car tour: Varadero to Matanzas city tour

Price: 100 USD (100 CUC) per car/ six hours
7. Playa Coral (Coral Beach)
Coral Beach is the perfect place to enjoy shore-snorkelling and see a huge range of fish and corals. You can rent snorkeling gear from the nearby "Laguna de Maya" and you'll also have access to a guide who can help you discover the wonders of the reef. There's also an on-site bar and restaurant, as well as a boat rental, diving, and horseback riding opportunities so you can rest-assured that you'll have an extremely fun-filled day!
Playa Coral (Coral Beach)

Opening Hours: 9 a.m. to 5 p.m.

Website: Playa Coral (Coral beach)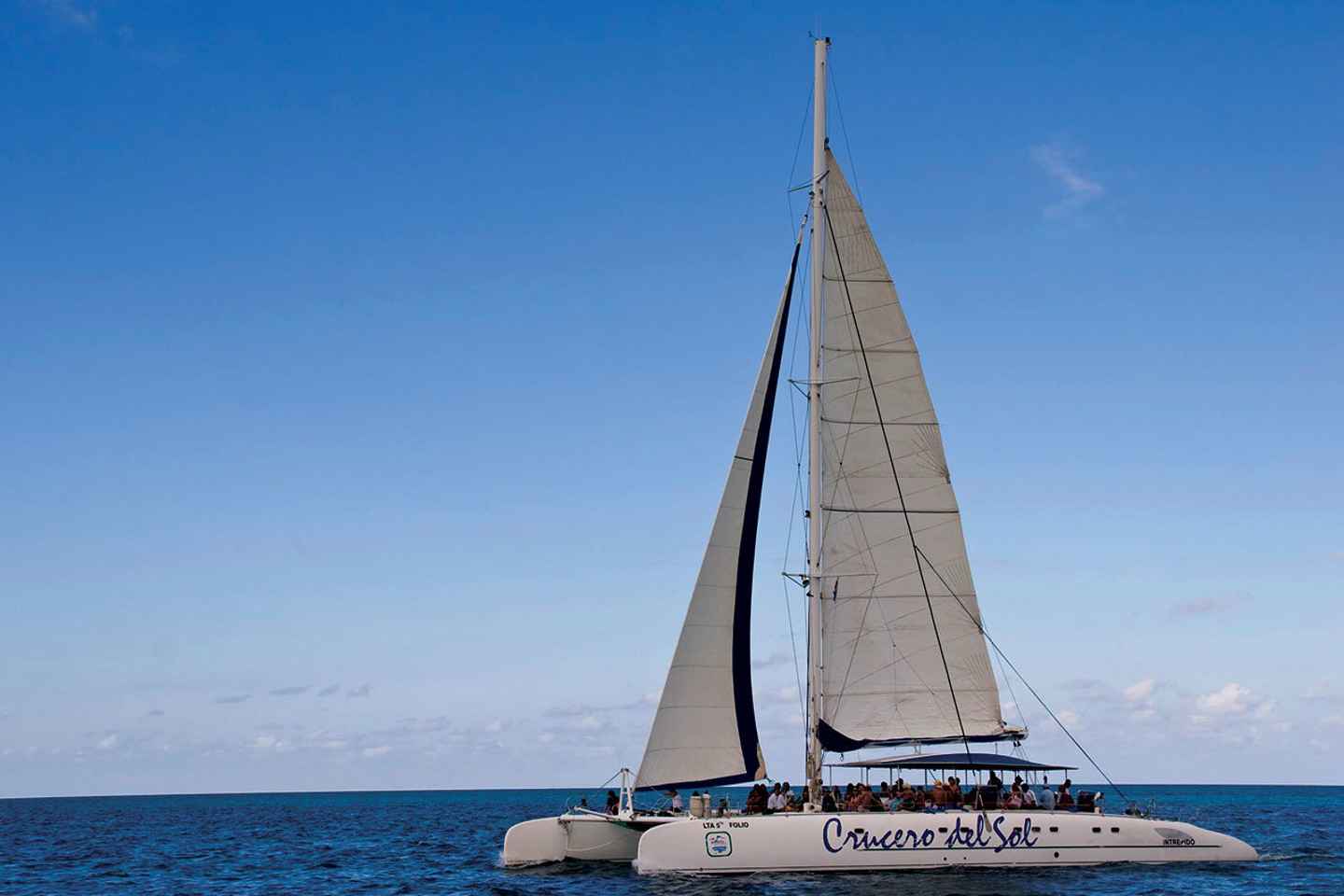 Enjoy a beautiful excursion sailing along the picturesque Cuban coastline with this sea cruise from Varadero to Cayo Blanco. This tour is the perfect choice for those wanting to participate in swimming, snorkeling, and sun. It's the ideal way to enjoy a sunny day relaxing on the beautiful ocean with the chance to enjoy free time exploring the gorgeous water and indulging in some delicious food and refreshing cocktails.
From Varadero: Sea Cruise to Cayo Blanco

Duration: 9.5 hour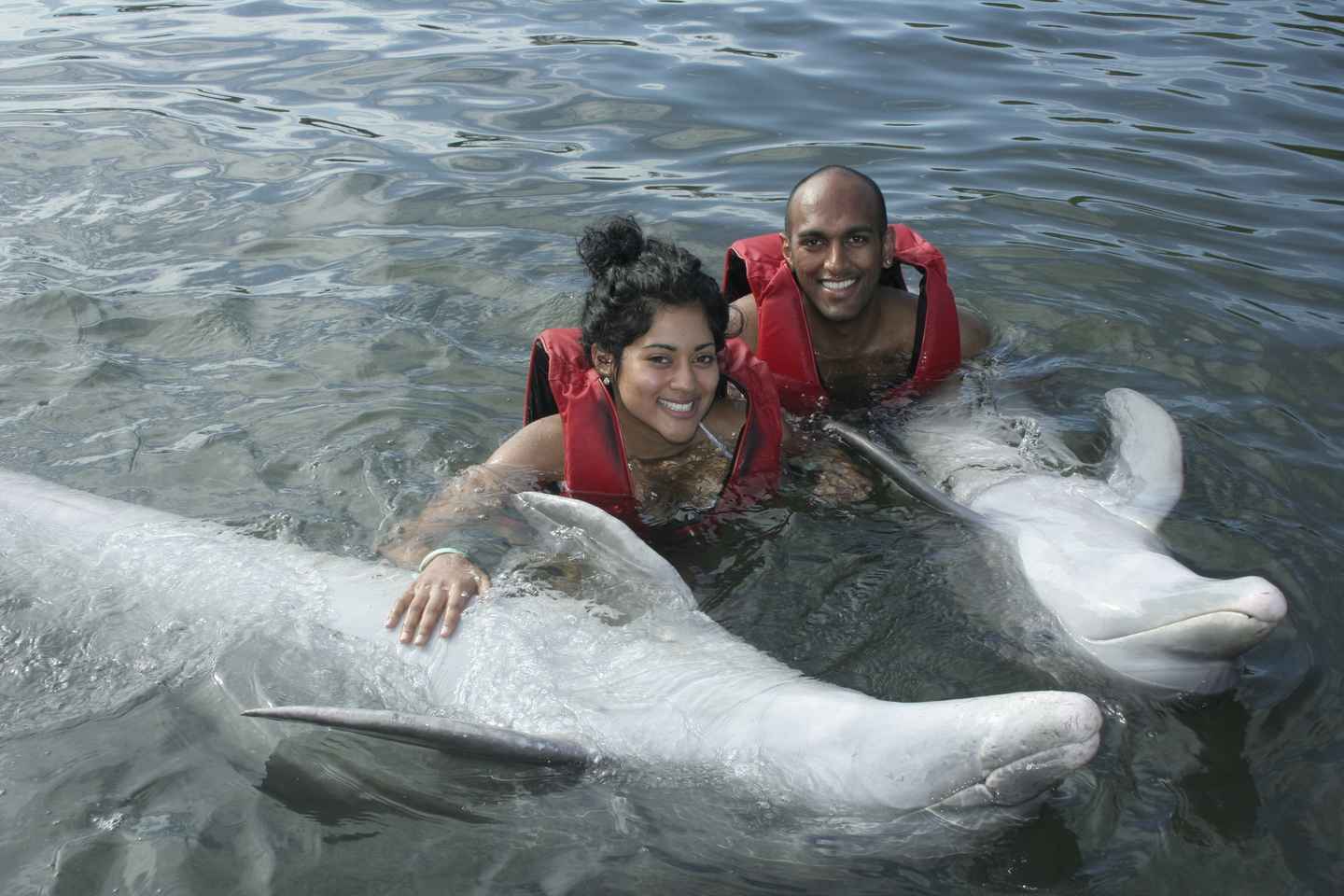 With this excursion from Varadero, you can be sure to enjoy a relaxing trip on a luxury boat. It's the ultimate tour for getting to experience an unforgettable dolphin adventure. The tour starts with a peaceful journey to the site where you'll enjoy a delicious Cuban cocktail as you sail across the sea.
Once you've arrived at Rancho Cangrejo, you'll have the chance to dive in the water and have a great time interacting with these wonderful creatures! You'll see the beautiful dolphins playing together and you'll be more than impressed by their gracefulness and intelligence! You'll also be given the chance to purchase photos and a video of your dolphin encounter so you can remember it forever!
4-Hour Dolphin Adventure Tour from Varadero

Duration: 4 hour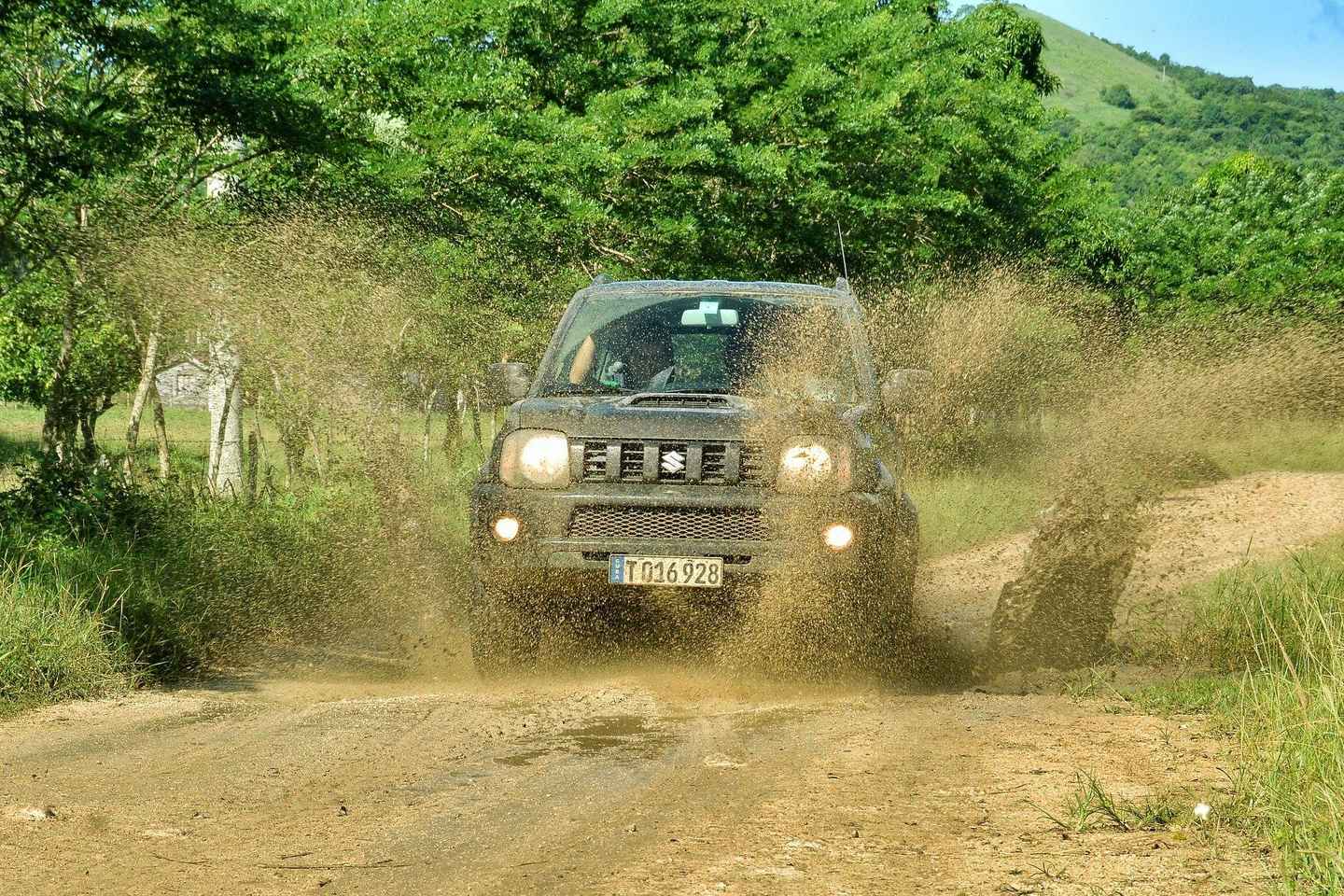 This off-road adventure allows you to explore more than 150 kilometers (90 miles) of breathtaking landscape, with stunning views of rivers, palm trees, and small countryside communities. Feel free to head to Playa Coral for some downtime at the beach and enjoy a swim at Saturno Cave. This adventure also includes a beautiful panoramic tour of Matanzas with views of the 17 bridges that provide transport over the three rivers in the city. You'll also drive through the stunning Yumurí Valley to reach Rancho Gaviota where you'll be greeted with a cocktail and a delicious Cuban lunch.
From Varadero: Yumurí Valley Jeep Safari

Duration: 11 hour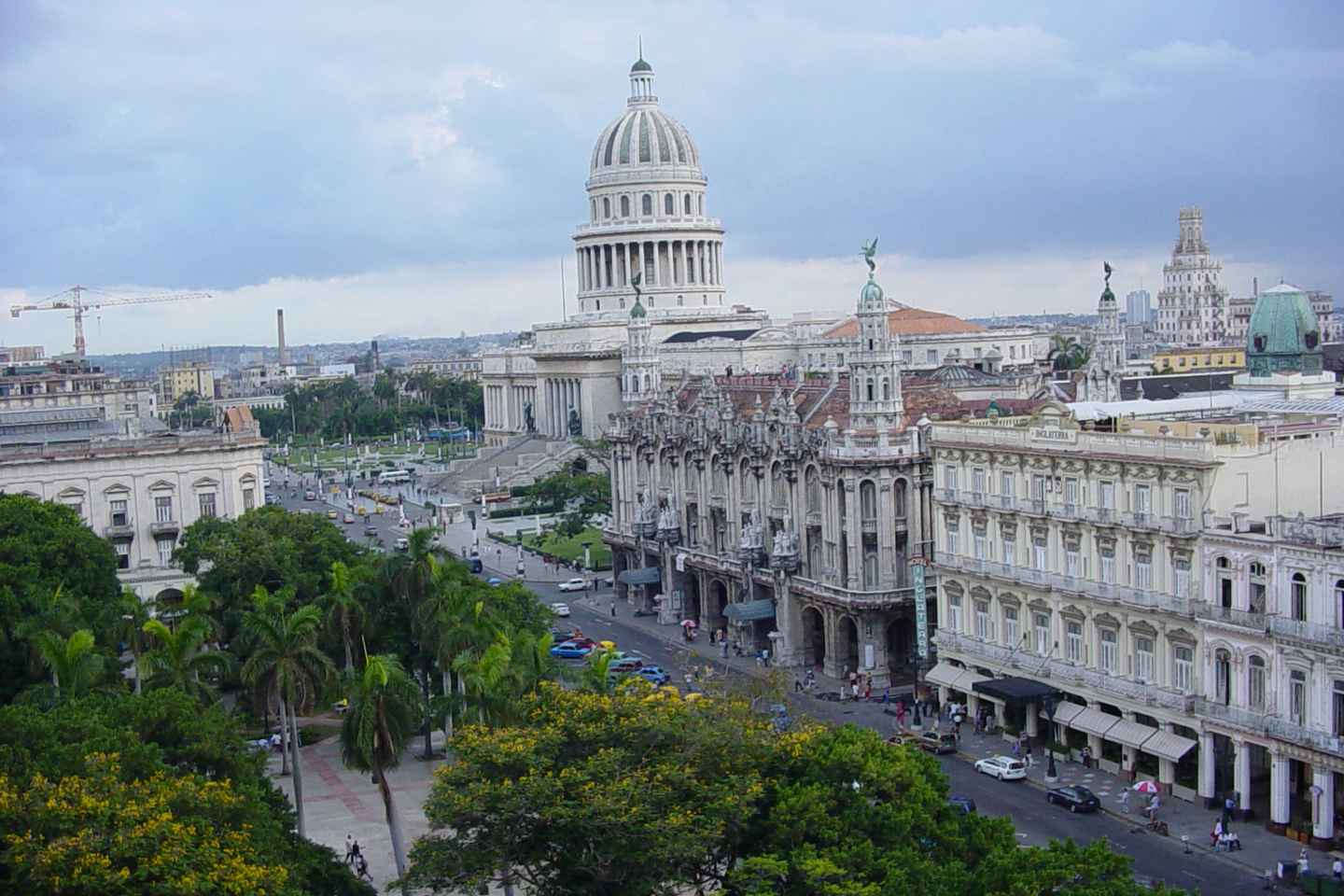 This 12-hour Varadero to Havana day tour enables you to visit the Cuban capital, Havana. Admire the breathtaking buildings and cruise along the quaint little streets while you take in the surroundings of picturesque Havana. There's so much to see in the city, including the Morro fortress, the port and an abundance of delightful cobblestone streets. Havana is the ideal place for those wanting to combine a relaxing holiday with a hint of exploration. This tour will allow you to see plenty of sights and soak up a whole lot of culture in the meantime.
Havana: 1-Day Tour from Varadero

Duration: 12 hour
Who says vegetarians can't enjoy a food tour during a trip? Not all places offer food tours specifically for vegetarians so this is definitely a must-try if you are one. Experience real Cuban food such as the Cuban-style pizza, congri (black beans and rice), and the popular tostones (fried plantains). You get to choose the cocktails you will be drinking to make your experience even more enticing. Then, you'll be able to try the authentic and rich Cuban coffee and share your experiences with the friends you will surely be meeting along the way.
Vegetarian food and drink tour

Duration: 3 hours
Adventure in Varadero
There are a whole plethora of different tours to embark upon during your trip to Varadero, Cuba. You can enjoy a variety of water-based activities or opt for a more relaxed vibe by relaxing on the many beaches. Whatever you decide to do while in Varadero, you can be sure that you'll have a wonderful time. Don't forget to check out some kid-friendly resorts and adult-only hotels for your accommodation needs.
Disclosure: Trip101 selects the listings in our articles independently. Some of the listings in this article contain affiliate links.
Get Trip101 in your inbox
Unsubscribe in one click. See our privacy policy for more information on how we use your data