Bordering the North Sea to the east, the Atlantic Ocean to the west, and sitting in the northern part of the United Kingdom is Scotland, a beautiful country full of endless possibilities. It is a destination full of culture, history, art, and trendy fashion, making it one of the most sought-after tourist spots in the United Kingdom. From the bustling capital of Edinburgh to the ever-charming city of Glasgow, the country boasts a wide range of mind-blowing attractions. To explore these and more, check out our list of the best bike tours in Scotland, The UK.
The waterways of Inverness is one of the major attractions in Scotland, and sometimes it might prove a little bit tricky to roam the area with a vehicle. That's where a bike tour comes in handy, especially for those who are determined to explore every inch of this scenic terrain. You will ride along the peaceful River Ness and admire stunning views all throughout. Stretching from Inverness on the east coast to Corpach on the west coast near Fort William, Caledonian Canal offers a view of some of the best natural features of the country. You may spot some wildlife along the way.
Duration: 2 hours
If you're bored and have nothing to do to brighten up your day, just pack your gear and link up with this adventurous, self-guided bike tour from Inverness to the mysterious Loch Ness. Do note that it can take a whole day to explore the attractions along the way. Admire the picturesque Dores village as you make your way to the shores of Loch Ness. Once you arrive, you can dip your feet in the tranquil waters of the loch. Don't forget to take some pictures so as to preserve these memories.
Duration: 1 day
Whether you are doing it for fun or you also want to burn some calories, this bike ride tour that lasts almost four hours is a good way to achieve both. You will be able to explore the mind-blowing beauty of rural Edinburgh. Admire the beautiful scenery on Union Canal and make a stop at the Meadows, a public park, to relax a bit. Make sure to spend a couple of minutes at Holyrood Park and take some pictures of the historic structures. You'll also pass by other areas like Arthur's Seat, Innocent Railway Tunnel and Portobello Beach before you get to New Town.
Duration: 4 hours 45 minutes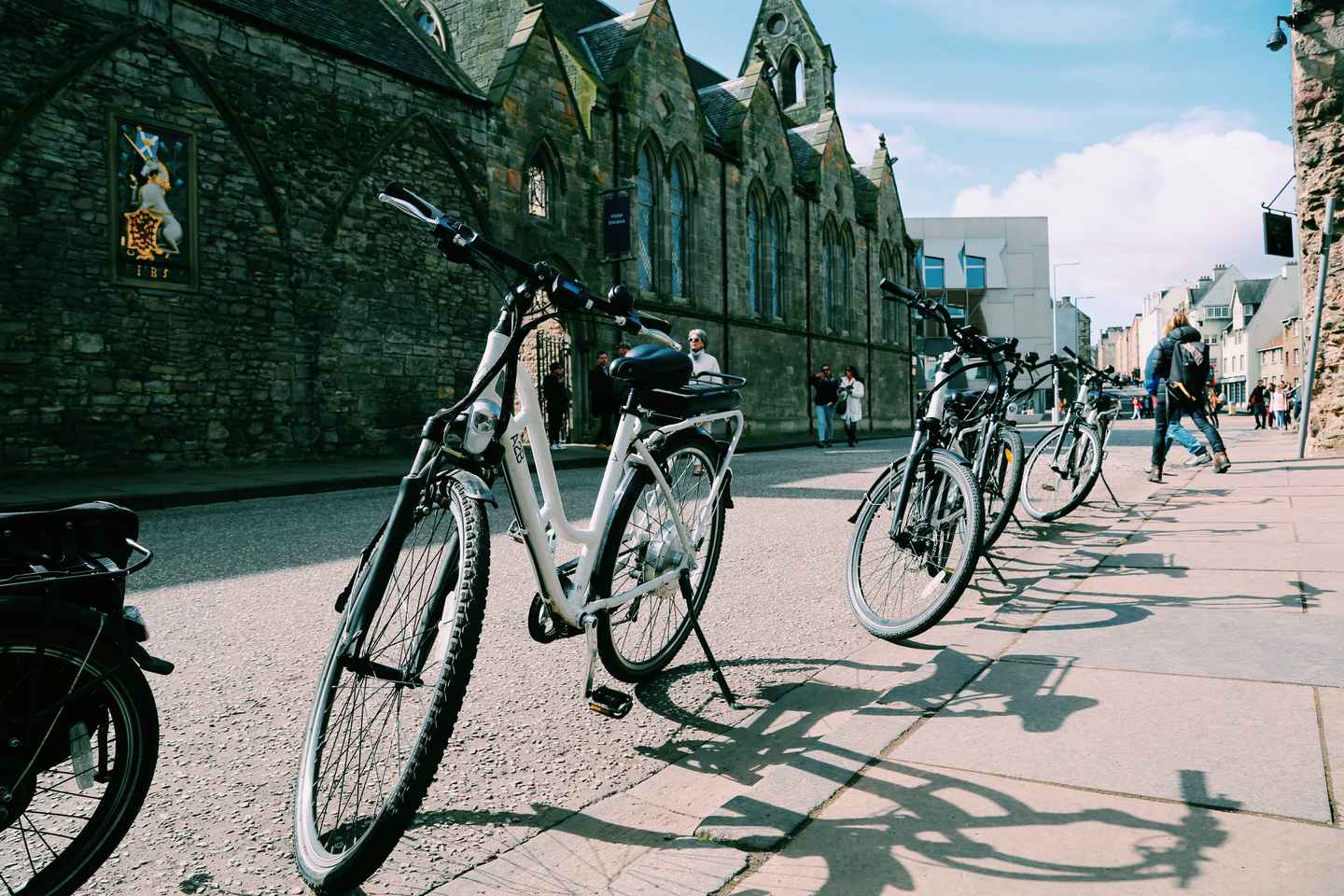 Are you tired of the noise pollution and chaos in Edinburgh's city center? Then this half-day bike tour is a good opportunity for you to escape all the hustle and bustle. You'll begin your adventure by seeing the Scottish Parliament Building before going through the beautiful, serene Holyrood Park, which houses different species of flora and fauna. Enjoy great views from the top of Arthur's Seat and discover one of the hidden gems of Edinburgh at Duddingston Manse. Admire the eye-catching scenery lined along Innocent Railway Path before you head back to Old Town.
Duration: 3.0 hour
Are you planning to spend your weekend away from the city enjoying the fresh air and nature in a quiet, romantic place? This bike tour in the scenic Scottish Highlands is what you are looking for. With an option to choose between a manual bike and an e-bike depending on your level of fitness, you'll enjoy riding through the beautiful Trossachs National Park. There's an abandoned railway line that will guide you as you ride through this breathtaking terrain. You'll also be with a well-informed guide who will help you along the way and answer any questions you might have.
Duration: 9 hours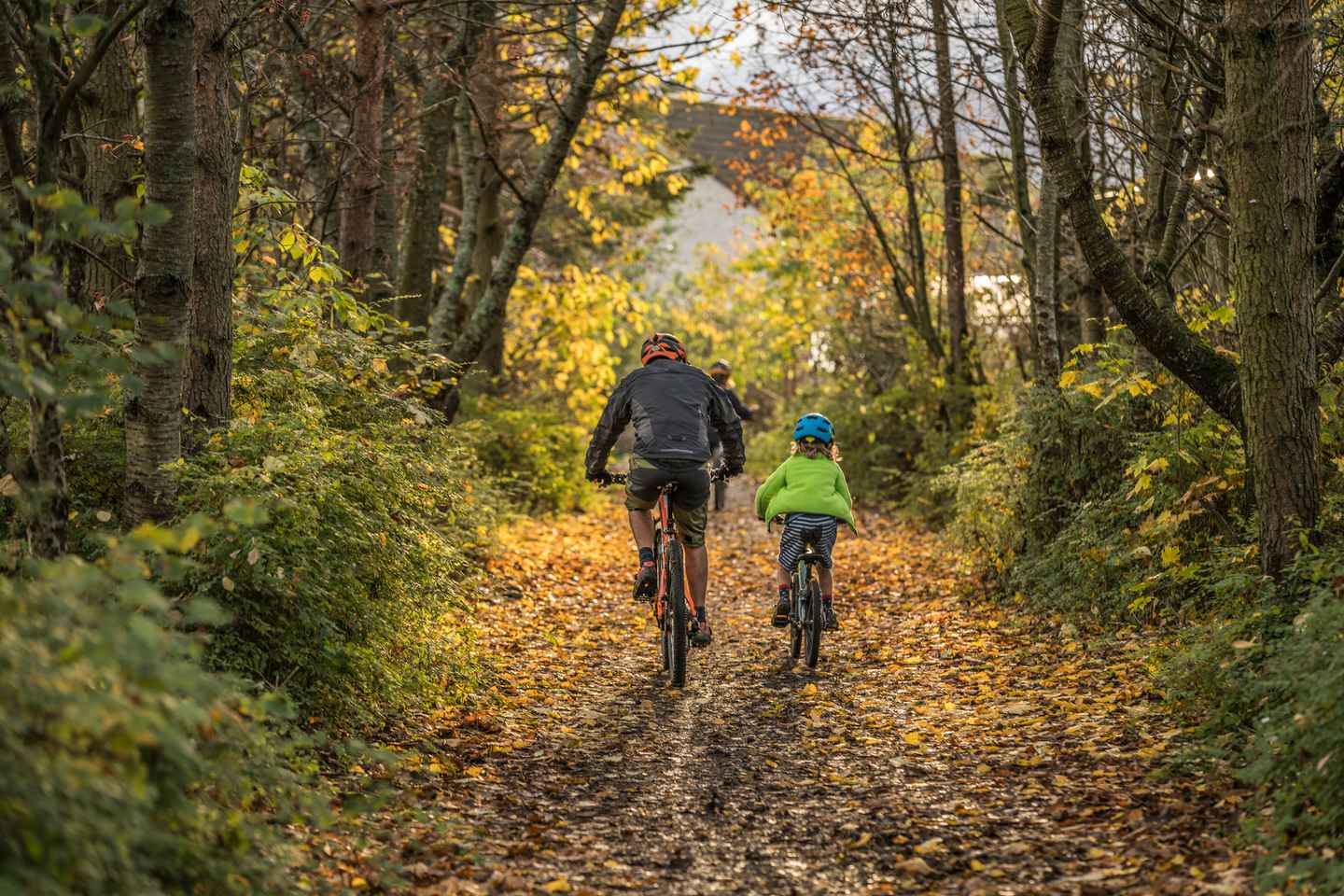 Do you want to take your kids on a tour of the gorgeous city of Edinburgh and you're not sure how to make that happen? This three-hour private cycling tour will quench your kids' curiosity and leave them totally thrilled. With the help of a well-versed tour guide, you will ride across romantic local parks where you can explore different flora and fauna. Edinburgh has some small suburbs which you also will be able to explore on this tour. The exciting thing is that these tour guide services are offered in different languages, including Spanish, English, Italian, Polish, and Portuguese.
Duration: 3 hour
Ride through scenic Scotland
This is a land blessed with a plethora of breathtaking attractions, and some of them you can only explore as far as your vehicle or your feet can take you. But with these thrilling and spectacular bike ride tours, you have the chance to reach the most remote places and uncover the hidden gems of Scotland.
Disclosure: Trip101 selects the listings in our articles independently. Some of the listings in this article contain affiliate links.
Get Trip101 in your inbox
Unsubscribe in one click. See our Privacy Policy for more information on how we use your data