Located at the mouth of River Liffey on Ireland's east coast, Dublin is the capital of the Republic of Ireland. Due to its rich historical background and iconic attractions such as museums, theaters, galleries, and its easy going charming nature, Dublin comes out as the number one destination for visitors coming to Ireland. Dublin is a place where you will experience revelry, decadence, and even get to enjoy a keg of Guinness from some of its world-renowned city pubs. Apart from its warm, friendly, and welcoming nature of its people, it's also famously known for its craic which has attracted writers and intellectual visitors over the centuries. Scroll below and check out the best GetYourGuide tours in Dublin, Ireland.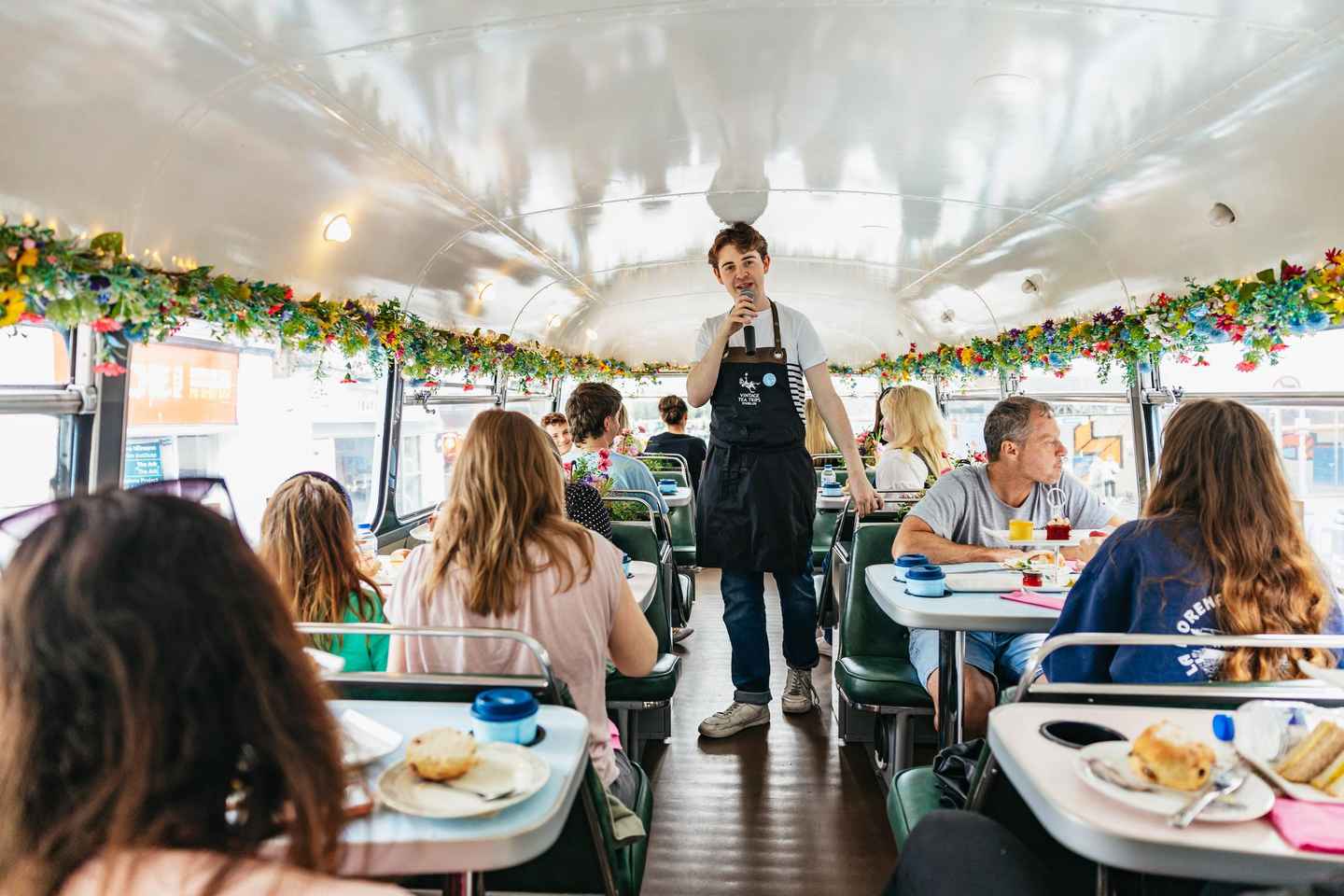 This is a chance to explore Dublin and its beautiful environment on a vintage 1960 double-decker bus that has been fully restored and decorated exquisitely. Full afternoon tea is in abundance with vegan, vegetarian, and gluten-free options to choose from. There's no limitation to beverages as there is a wide range of coffees, teas, and hot chocolates to choose from. During the tour, people will also get to enjoy other delicacies such as clotted cream, a trio of freshly made sandwiches, freshly baked scones with butter, cheesecake, and the infamous chocolate brownie. While still enjoying the short excursion, you'll get to enjoy 1950s jazz music and hear the locals share their favorite tales about Dublin. You will also get a thermal keep cup as a souvenir.
Duration: 75.0 minute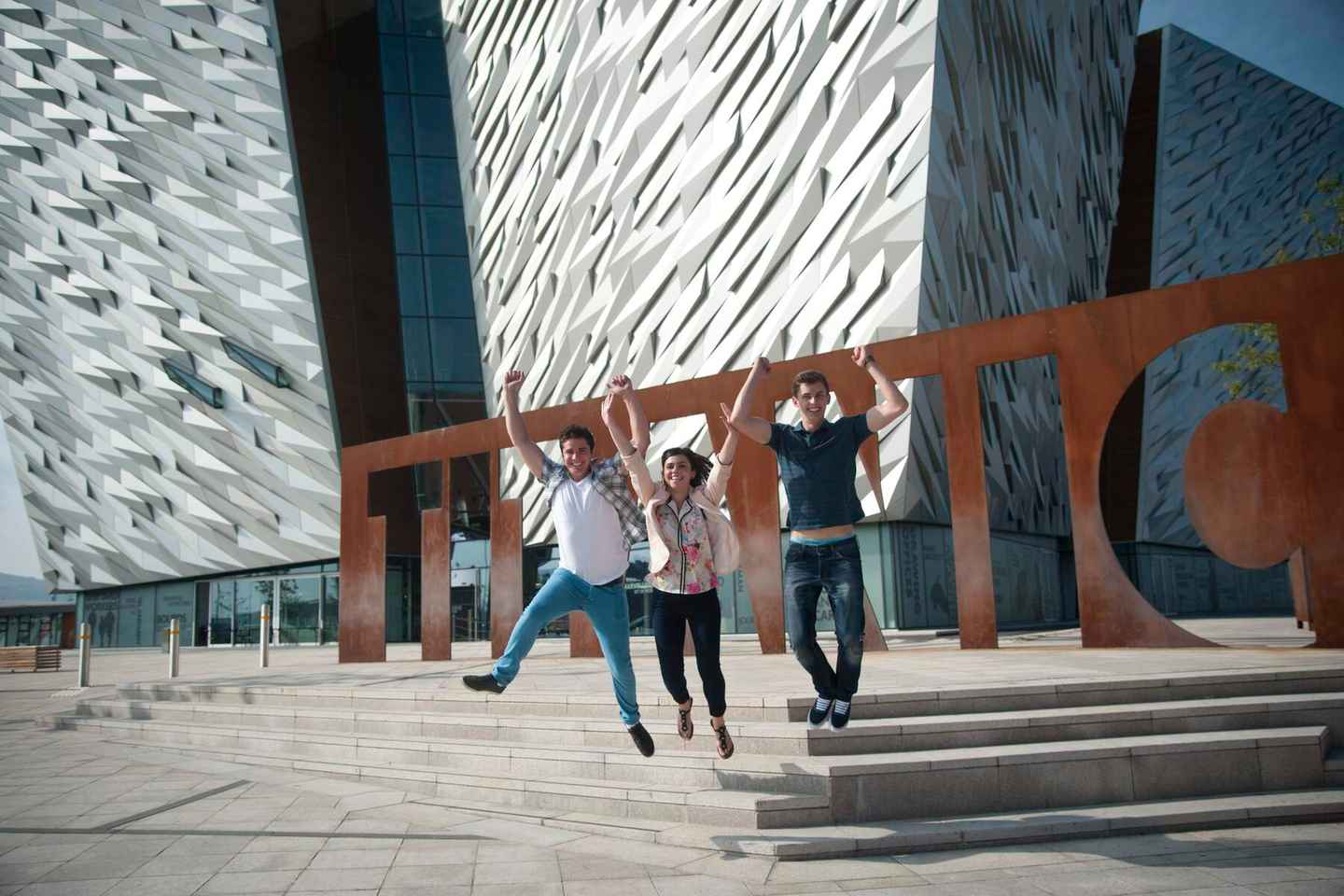 Are you a fan of the Game of Thrones? Then this adventurous tour is all about you. Fulfill your passion about Game of Thrones by exploring some of the most attractive filming locations in Northern Ireland on this thrilling tour. Before driving down the Dark Hedges and spending about 15 minutes at the site where Ayra Stark befriended Gendry and Hot Pie in Game of Thrones, make sure to visit the UNESCO World Heritage site of the Giant's Causeway. Explore the 40,000 interlocking hexagonal stone columns along the Atlantic shores as you head to scenic Ballintoy Harbor, where Theon was baptized and where Euron was drowned and crowned to be king. Before heading back to Dublin, visit the famous Crown Bar, Belfast City Hall and the Titanic memorial garden, and Albert's Clock.
Duration: 12.0 hour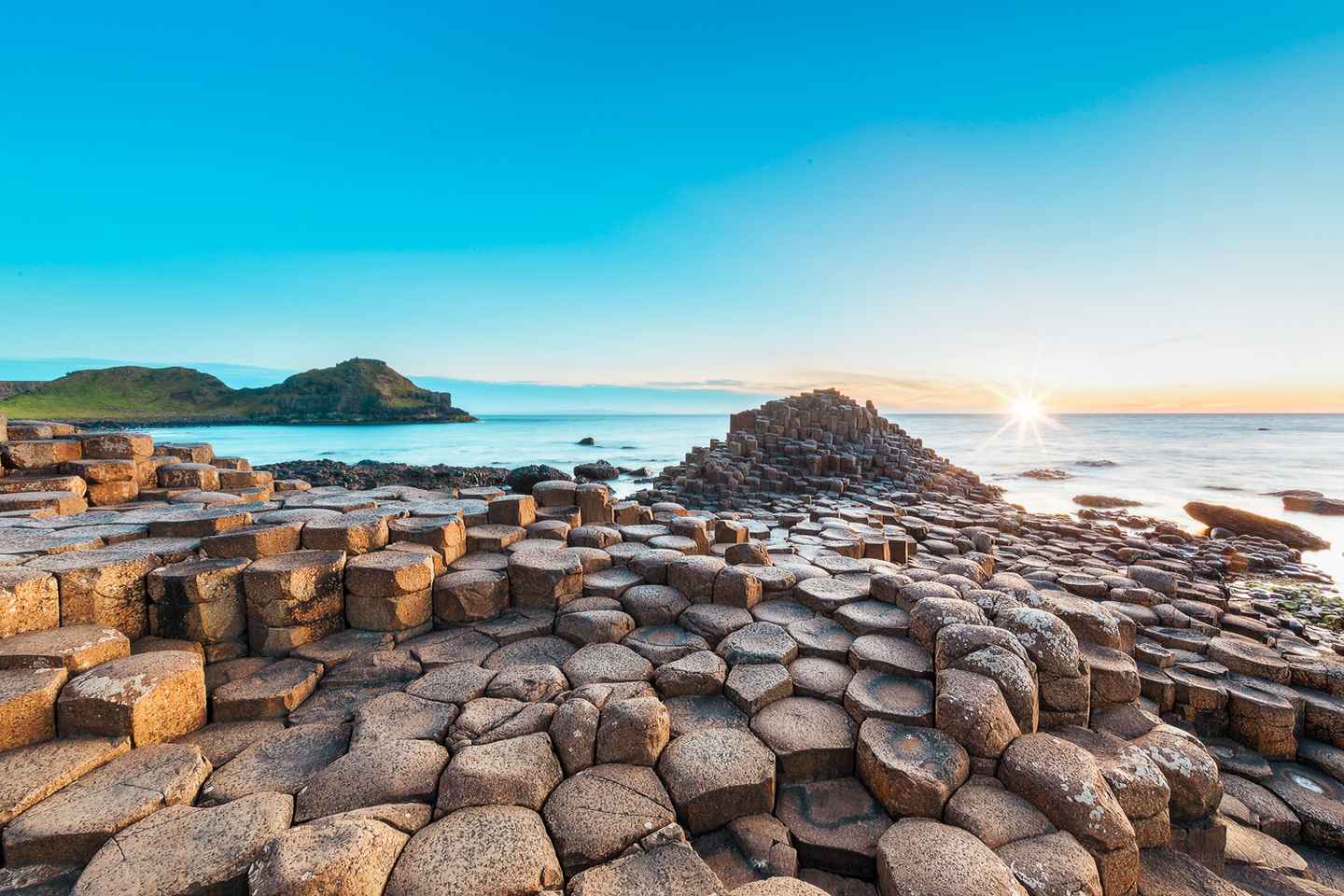 Enjoy a full-day tour of the historic Giant's Causeway. Spend about an hour and a half at the UNESCO World Heritage site which is formed from about 40,000 interlocking hexagonal basalt columns, referred to as the eighth wonder of the world. For the next hour, visit the Carrick-a-Rede rope bridge and enjoy the beautiful view of Rathlin Island over to Scotland. This was a spot for fisherman to catch salmon. Drive along the romantic avenue known as Dark Hedges and see the beautiful scenes in the HBO series, Game of Thrones and the Transformers movie. Before you finish your tour, visit Belfast, the birthplace of the Titanic ocean liner and explore the city from the Belfast City Hall.
Duration: 12.0 hour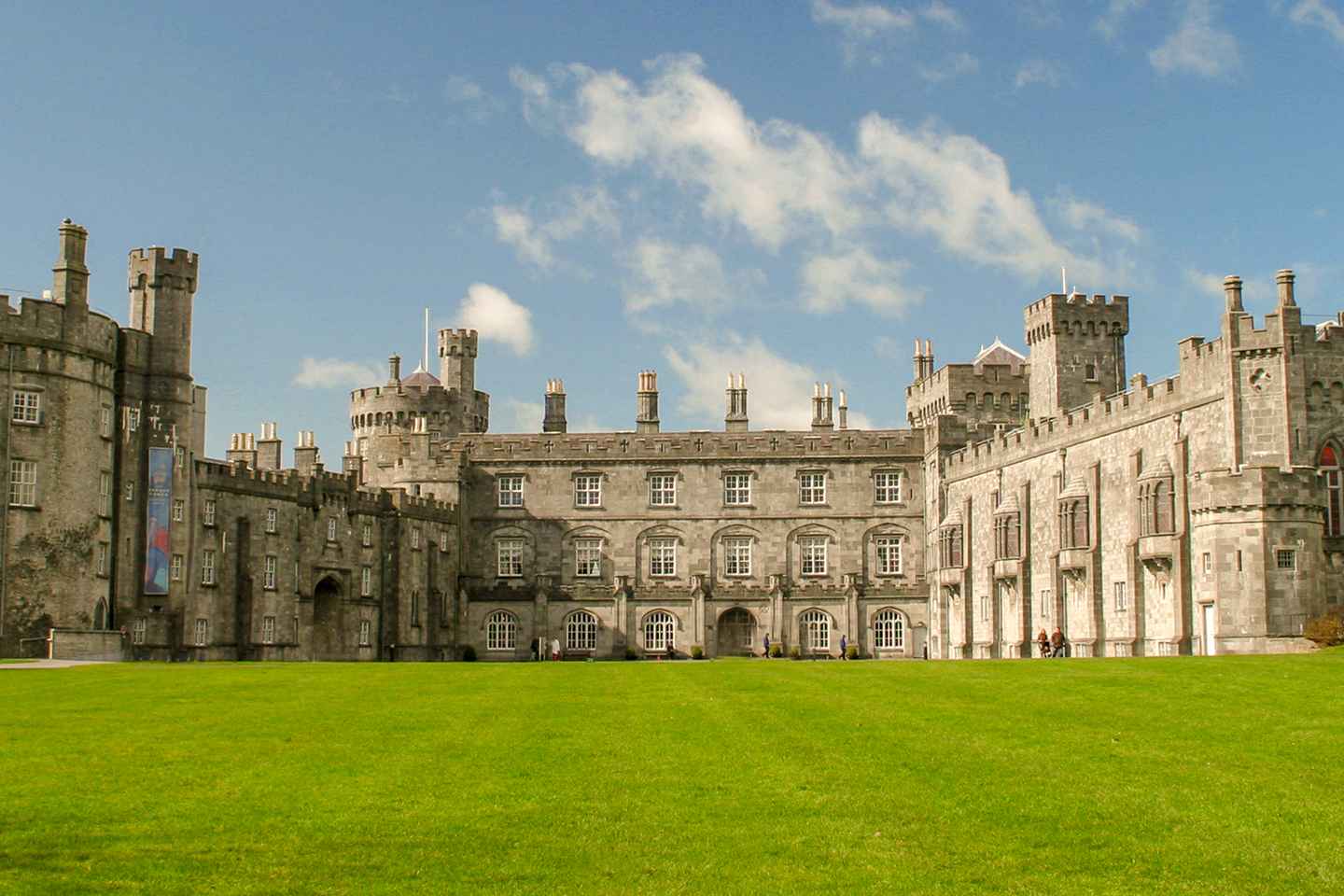 Do you have a thing for mountains? Then you should definitely book your seat on this informative and adventurous tour. Kilkenny, where Kilkenny beer in the city is produced, was once the medieval capital of Ireland and boasts Ireland's finest Norman castle. If you'd love to shop for traditional Irish pottery, unique knitwear, and glass then you need to visit Kilkenny design shops. Head to the monastic city of St. Kevin at Glendalough see the beautiful wedding scenes in the blockbuster movie Braveheart. The babbling brooks, sparkling lakes, and dense forests add to the beauty of this thrilling scenic tour away from the hustle of the city. To learn how ancient Irish ancestors celebrated burial ceremonies, you'll get a bonus visit to the megalithic portal tomb of Brownshill Dolmen.
Duration: 9.0 hour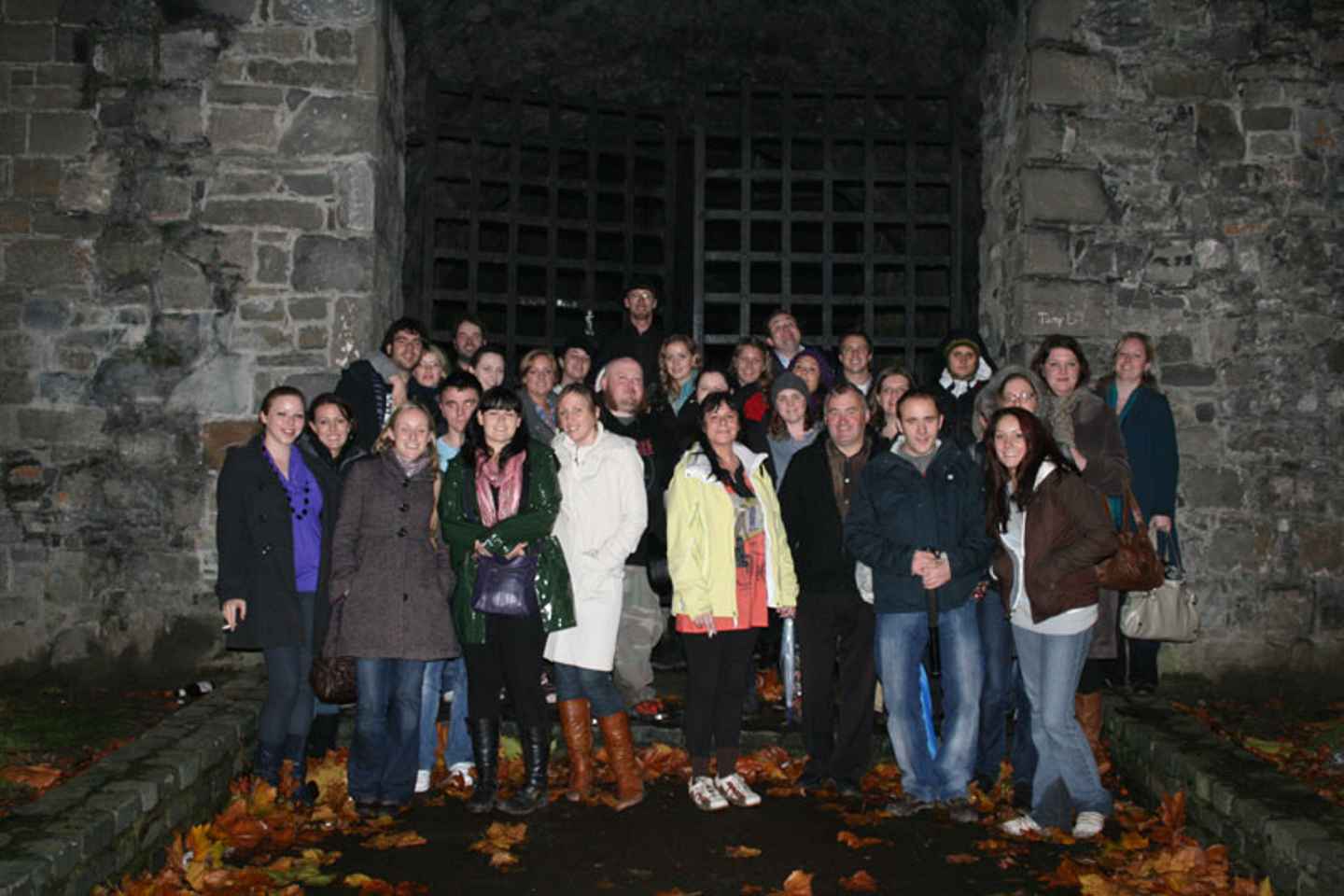 Are you a fan of ghost stories or spooky thrilling adventures? Then this two-hour tour has got you covered. Although most of Dublin's horrific history has been left behind, not every character has moved on to the next world. Many of the world's most famous supernatural characters and stories in The Emerald Isle can trace their origin in the city's ghost tales. As you walk the eerie, cobblestoned streets, you'll get to feel the legends gather around you. You'll also hear the tales of the mysterious 18th-century Hellfire Club and its dark origins, the tragic tale of The Green Lady of St. Audoen's and many others.
Duration: 1.5 hour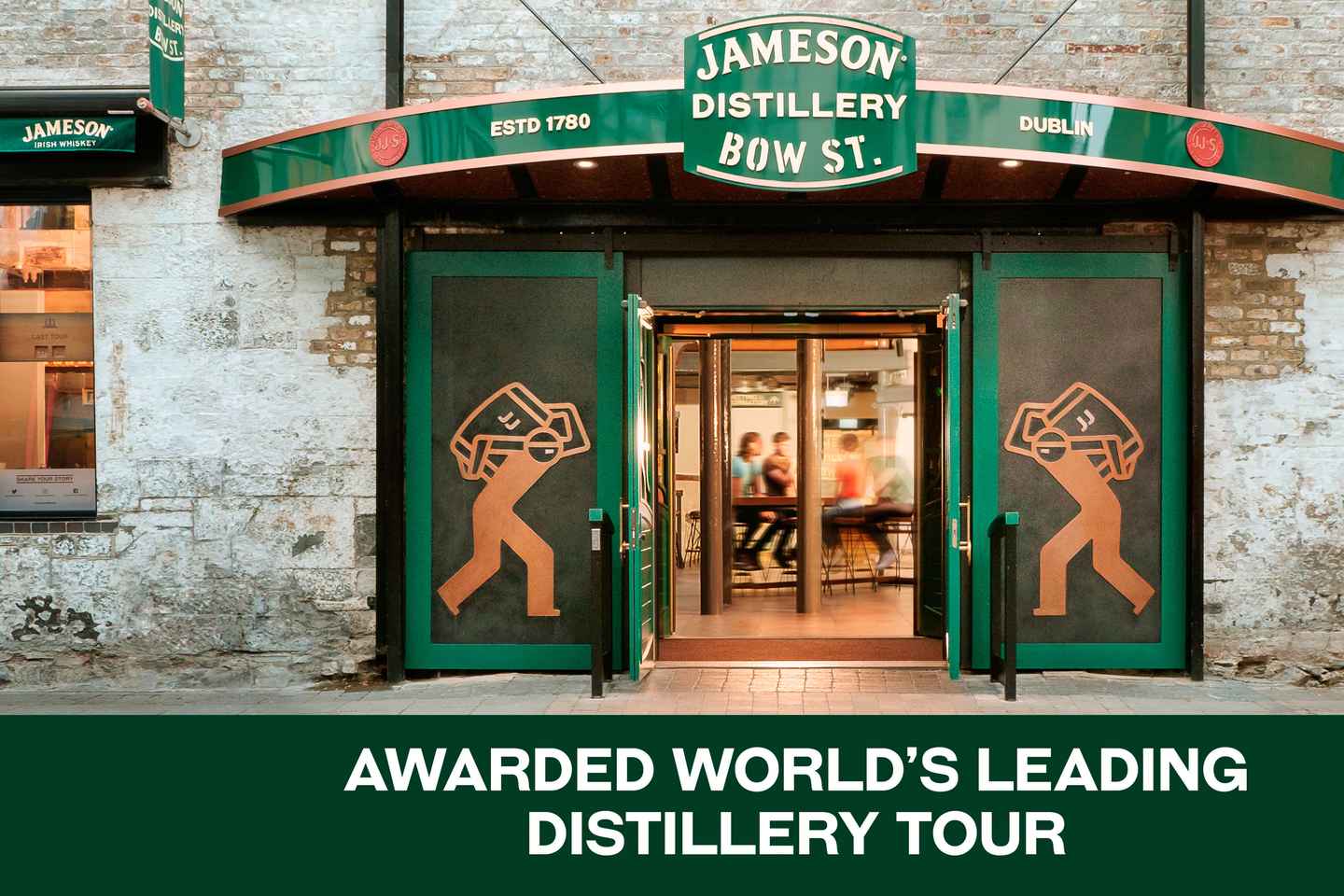 On this guided whiskey-tasting excursion, you'll discover the secrets of making Irish whiskey and learn the story of John Jameson and his adventures in whiskey making. Jameson's brave first steps into the brewery building in 1780 have been the foundation for creating unforgettable experiences from the Jameson brand. Enjoy three fully guided experiences of the new look of Jameson Distillery Bow Street in Smithfield. The first one of the Bow Street location and its facilities, another about those who make the whiskey and a final one about those who shake whiskey. With an invitation, you will get to touch, smell, interact and taste Jameson whiskey in the original Bow Street Distillery building. Wind up your tour by visiting the live mountain warehouse and taste some Jameson straight from the barrel and grab a drink at the JJ Bar.
Duration: 45.0 minute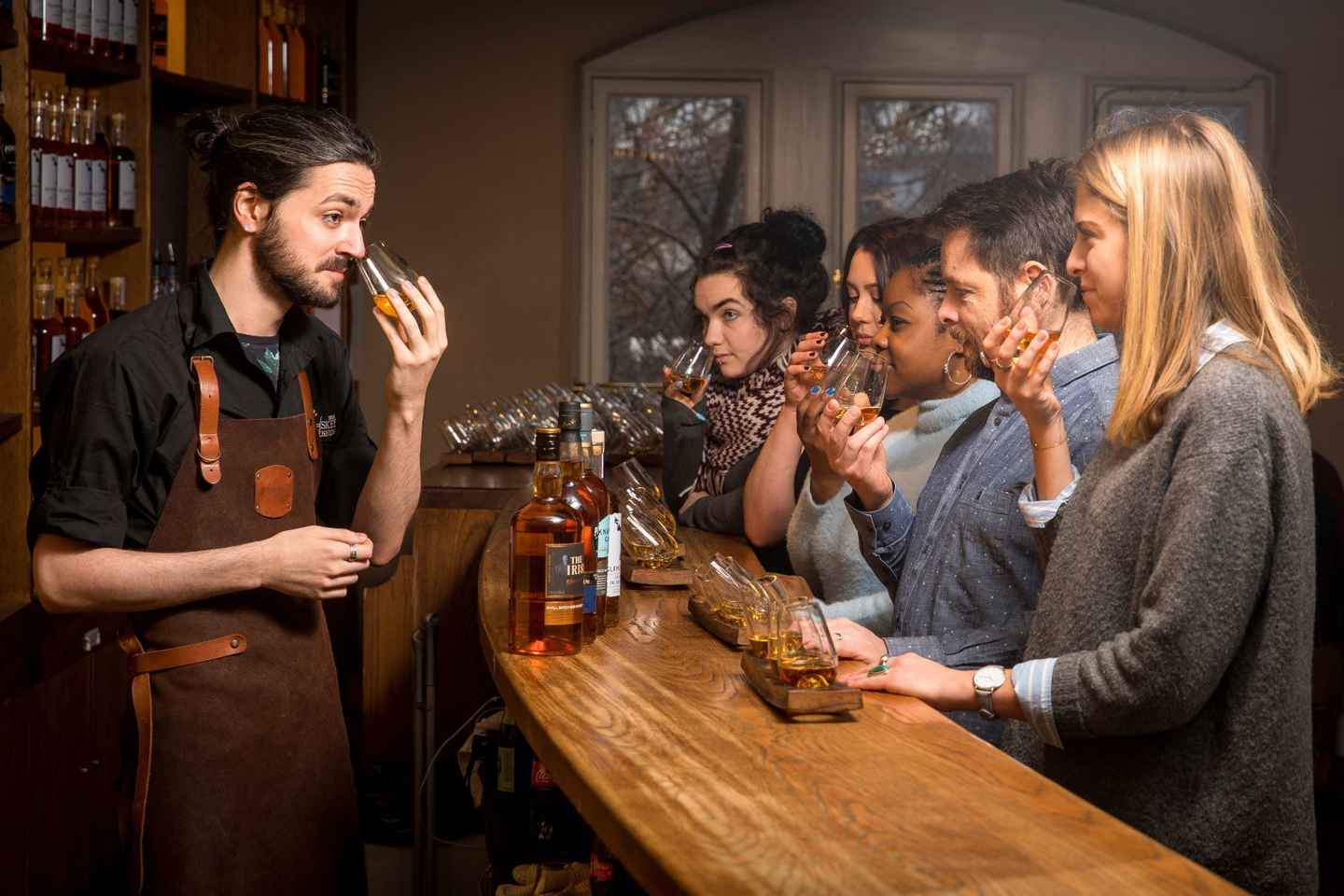 This is a 60-minute storytelling adventure in a historic setting that will take you back in time as you get to learn about the intriguing tale of Irish whiskey, its rise to prominence, its dramatic fall, and subsequently, its current revival. This one-hour interactive tour presents an opportunity to hear a story never told before in such a unique setting. The daily guided tours help enlighten about the humble beginnings of Irish whiskey when a foul tasting liquid was used to help a troubled and poor nation. As you enjoy listening to the storytellers' magical tale, you'll also learn about how the name of the whiskey has evolved over time. You'll get the opportunity to sample a range of excellent Irish whiskey and learn the subtle differences between them after the tour.
Duration: 1.0 hour
This is a one and a half-hour tour of this iconic stadium that for over 100 years has been the heart of Irish sporting and cultural life. Being one of the largest stadiums across Europe, it also acts as the headquarters of the Gaelic Athletic Association, which manages and promotes games including Gaelic football and the ancient game of hurling. Learn about the role Ireland's national games have played in the development of modern Ireland as you enjoy access-all-areas trip behind the scenes of Croke Park. Before heading to the VIP area to enjoy the panoramic views from the top tier of the stand, visit the team dressing rooms as you walk in the footsteps of legends. Visit the museum and learn the socio-political and historical impacts GAA has had on the formation of Ireland.
Duration: 90 minute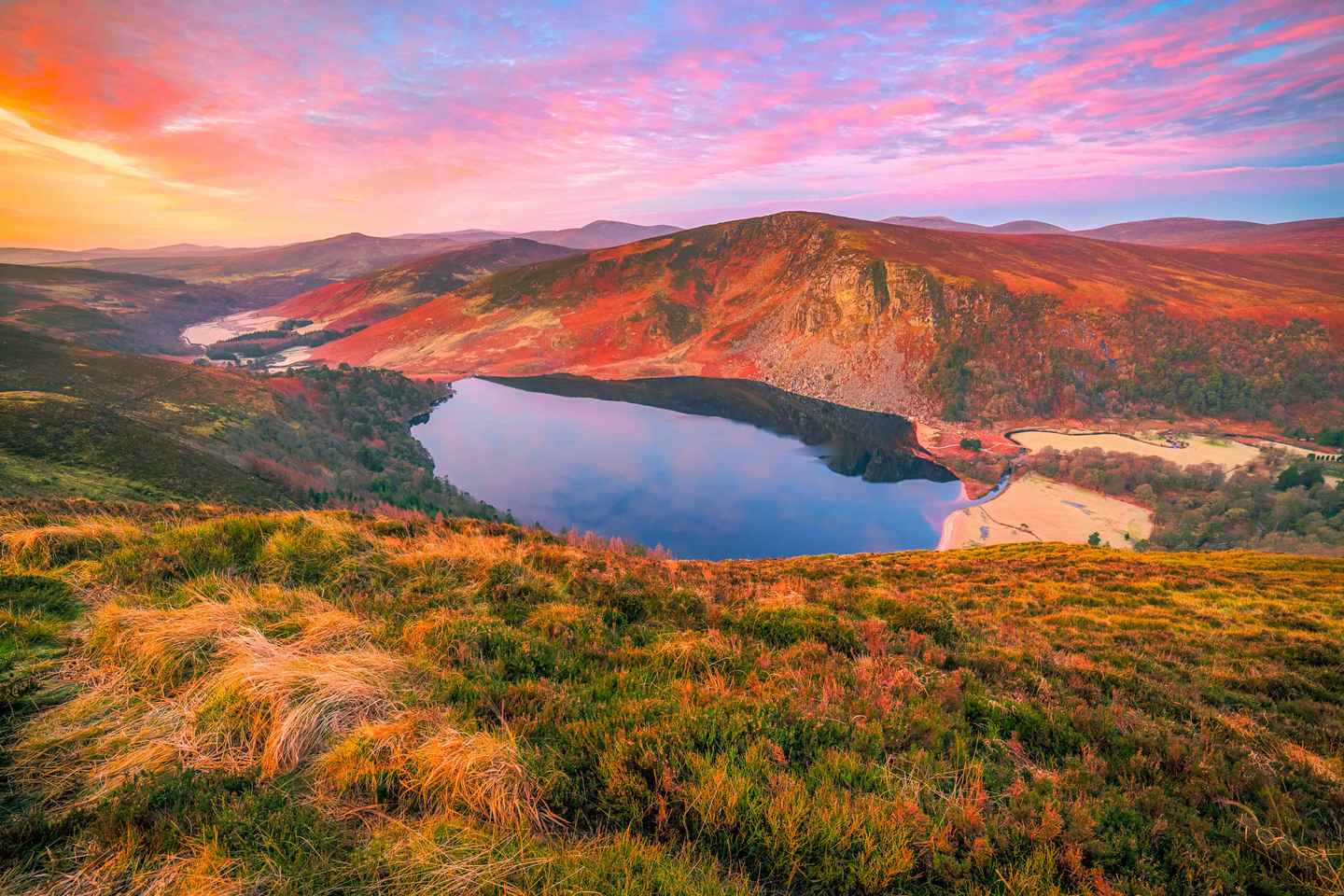 This tour takes to the most dazzling attractions within the Wicklow Mountains National Park. On a comfortable air-conditioned Mercedes vehicle, you will get to explore the spectacular picturesque and lush green area known as the garden of Ireland. Head over to the Guinness Lake and enjoy a lot of photo opportunities at the Sally Gap. If you've watched blockbuster films Braveheart and PS I Love You, then you'll get to know why this entire route is quite famous. Next, visit Glendalough, one of the most famous spectacular glacier valleys in Ireland where St. Kevin established a sixth-century monastic settlement. Apart from being famous for its spectacular scenery, Glendalough is also famous for its 10th-century round tower and its Celtic crosses.
Duration: 5 hour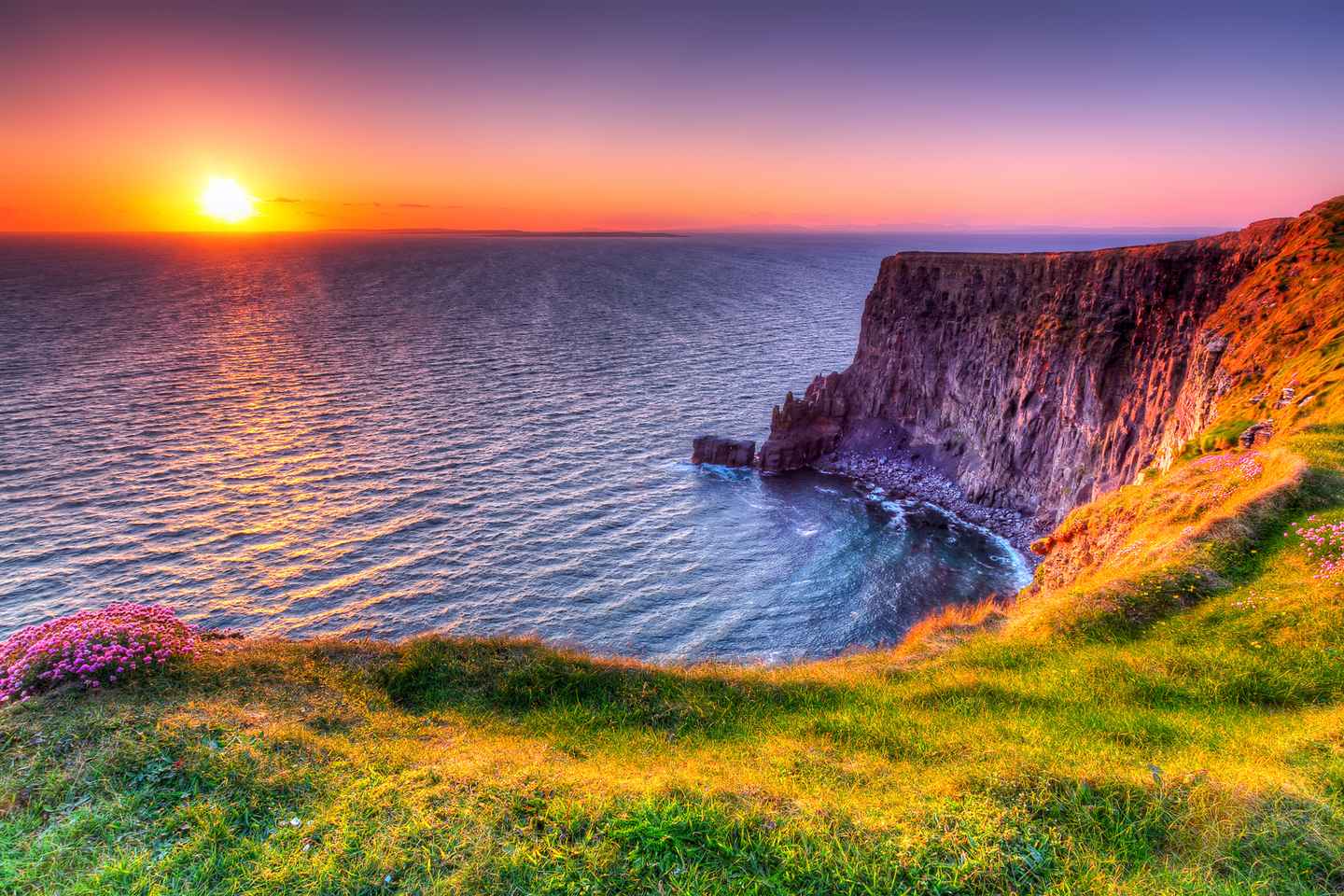 Both the Cliffs of Moher and Galway Bay are both iconic Irish attraction sites that should be a must-do on every visitor's list of activities. This breathtaking adventure will take you Dublin to Ireland's west coast via the Guinness factory, Kilmainham jail, some of Ireland's historic castles and the Curragh horse racing track. Aran Island can be seen from the Cliffs of Moher on a clear day as you enjoy walking along the edge of the cliffs. Your next destination is Doolin, a village located near Lisdoonvarna which has been famous for its matchmaking festival. You can have lunch before proceeding with your adventure. Afterward, take a short walk to the karst hills of the Burren, which is widely recognized for its unique landscape and plant species. Before you complete your tour, visit the bohemian city of Galway renowned for its painted pubs, live music, and cafés.
Duration: 13 hour
Best things to do in Dublin with GetYourGuide tours
Whether you're visiting Dublin for business or vacation, there are a lot of fun activities to do that will make your visit a memorable one.
Any must-sees we missed? Tell us about them in the comments section or write a post
here
to help out fellow travelers!
Disclosure: Trip101 selects the listings in our articles independently. Some of the listings in this article contain affiliate links.
Get Trip101 in your inbox
Unsubscribe in one click. See our Privacy Policy for more information on how we use your data