The smell of both fragrant coffee coupled with a rich art scene is one unique take for any traveller, fortunately, Colombia is one place to experience it all. Alongside the many things to try in this dream destination, Colombia is also rather famous for certain aspects that you may know. This South American country is not only known for its coffee, but also its beautiful natural scenery and vibrant cultural scene. If you are planning a trip to this wondrous country, we'd recommend checking out this list of the top things Colombia is famous for.
1. Zipaquira Salt Cathedral
One of the unique landmarks to visit in Colombia is the Salt Cathedral of Zipaquira or Catedral de Sal. This Roman Catholic church was built underground, within a salt mine tunnel close to Zipaquira. The church has become a famous destination for tourists and pilgrims. Catedral de Sal operates as a church regularly but has no bishop. The ornate details of this church are all carved into the halite rock, making it a notable architecture in the country. This Colombian attraction is part of Parque de la Sal, or Salt Park, which features a museum of mineralogy, geology, and many more.
Zipaquira Salt Cathedral

Address: Parque De La Sal, Zipaquirá, Cundinamarca, Colombia

Website: Zipaquira Salt Cathedral

Opening hours: 9am - 6pm (daily)
2. Los Nevados National Natural Park
Nestled in the coffee-growing Cordillera Central of the Colombian Andes, Los Nevados National Natural Park is one of the best places to visit in the country, especially if you're a lover of the great outdoors. This national park is comprised of a volcanic complex and is notable for the snow-capped mountain peaks. Climbing the park is suitable for intermediate and advanced hikers and requires great preparation. There are certain restrictions and protected areas at the national park, so get familiarized before you embark on a trip.
Los Nevados National Natural Park

Address: Carretera Bogota - Manizal Km. 45, Murillo, Tolima, Colombia

Website: Los Nevados National Natural Park

Opening hours: Mon - Fri: 8am - 5pm (closed on Sat & Sun)
3. Tatacoa Desert
If you're a big fan of nature, Colombia sure is one of the best destinations for your vacation. If you could choose only one outdoor trip in the country, make it a visit to the great Tatacoa Desert. It is a known tourist attraction and one of the largest arid regions in Colombia. This tropical dry forest spreads around the town of Villavieja and generally has little flora and fauna. The main tourist activities here are astronomy-related, and the peaceful nature of the desert hooks those who enjoy sightseeing more than anything.
Tatacoa Desert

Address: Huila District, Colombia
4. Salsa dancing
Salsa is a dance style associated with salsa music and is a combination of mambo, rumba, swing, and other dance types. Colombian salsa dancing is one of the most popular styles of Latin dance.
Colombia is known for the Cali-style salsa, named after the city of Cali, which was deemed as the Salsa Capital of the country. The elements of Colombian Salsa were heavily inspired by Caribbean music like Pachanga and Boogaloo. Cali-style Salsa is focused on precise and quick footwork and skipping motions.
5. Shakira
One of Colombia's best gifts to us when it comes to pop music is Shakira. The singer was born in Barranquilla and was often called the Queen of Latin Music. She rose to international fame with various singles like Underneath Your Clothes and Whenever, Wherever. Throughout her career, Shakira has sold more than 75 million records and has become a best-selling music artist. She is also the recipient of prestigious awards like Grammy Awards, Billboard Music Awards, and Latin Grammy Awards.
Wondering where to get those sought after coffee beans? Colombia is one place to look out for in terms of coffee culture. This South American country is renowned for its coffee production, being the third-placed country that produces the most coffee bags. Here, you can learn about the process of making coffee, as well as sample a few flavours.
Duration: 4 to 5 hours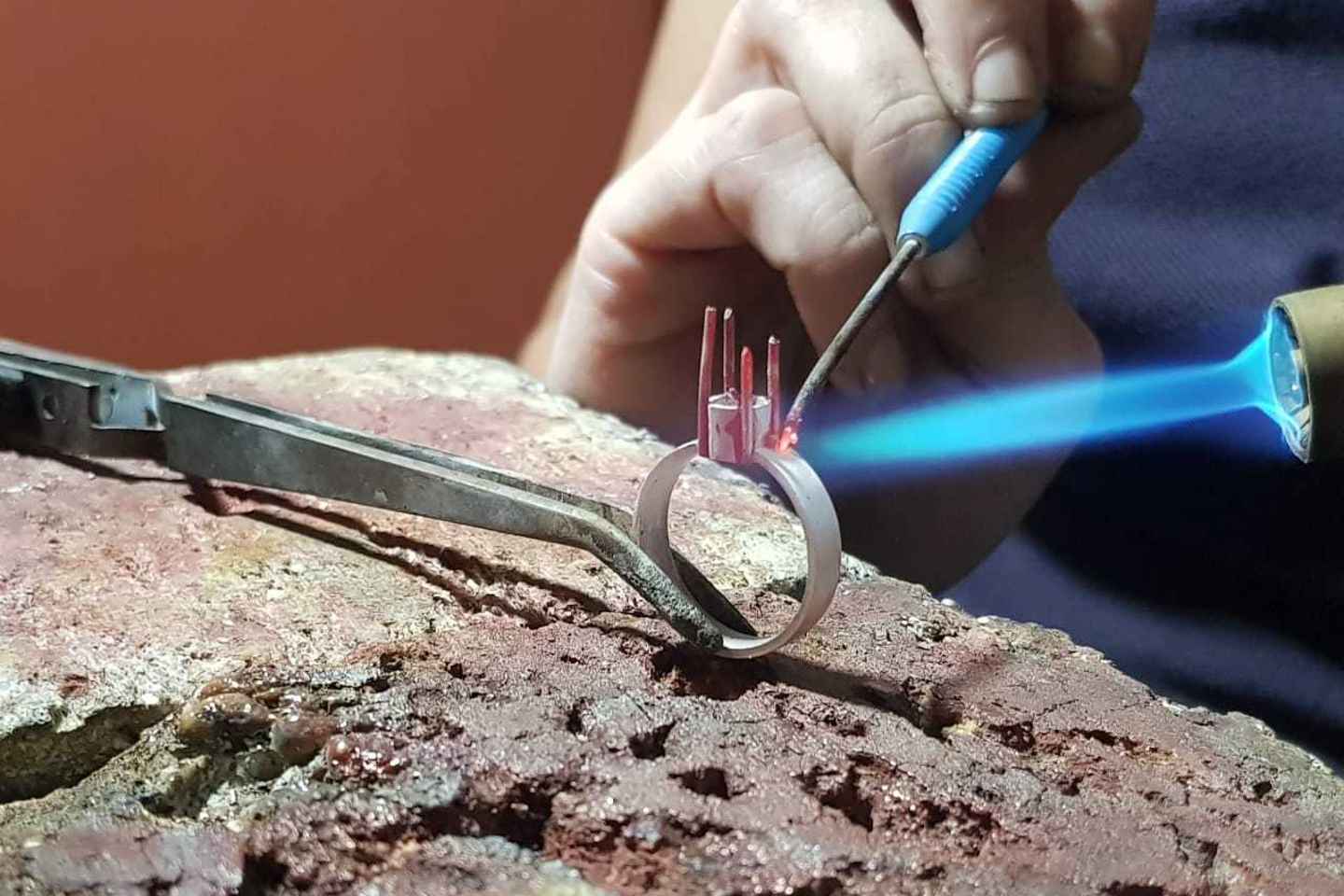 Emeralds are one product to take note if you wish for some luxury. Taking up the majority of emerald trade in the world, Colombia is one destination to look out for these precious minerals. Alongside its long history, the Colombian emeralds are also some of the purest in the world, so thus be sure to look out for some emerald-related activities in Colombia.
Duration: 3.0 hour
8. Beaches
What more than a beautiful beach to relax during your trip? Colombian beaches are some of the most picturesque you can visit, with both pure white sand and brilliant blue waters to boot. Apart from this, one can soak up the sun with some coconut juice or snorkel in the waters with rich marine life. Make sure to explore the bay of Sapzurro and the beautiful shoreline of Playa Blanca. With a plethora of gorgeous beaches, Colombia is surely a place to visit on a summer vacation.
With its rich culture and history, there's no doubt that Colombia has multiple museums that feature and preserve its longstanding history. Through artworks and artefacts, the past of Colombia's colonial era has been exhibited for all to learn. One of the must-visit museums in this beautiful South American country is Banco De La Republica Museum. It features art pieces by well-known national and international artists, including Salvador Dali and Henri Matisse. With its vivacious art scene, museums are surely not to be missed during your trip to Colombia.
Duration: 4 hours
Being the capital of Colombia, it is inevitable to visit Bogotá, the vibrant centre of the country. Honouring the deep cultural significance of Colombia, Bogotá has numerous colonial buildings that have been preserved with care, housing museums or restaurants. With the mix of old and new, it is surely unique to experience the cityscape itself, taking in history while being comforted with the luxury of the new. Bogotá's traditionality and culture is one not to be forgotten while touring the place, whilst enjoying what the city has to offer.
Duration: 4 hours
This beautiful river is not to be missed when in Colombia. Nicknamed the 'River of Five Colours', Caño Cristales makes a picturesque scenery for anyone that loves to indulge in the beauty of nature. Apart from the colourful scene under the water, the area around the river is home to a variety of fauna and flora, with many bird species and primates. Plus, it also picturesque waterfalls and natural pools. Besides this, Caño Cristales is remarked to be so mystifying that it came from the Garden of Eden. If you are a nature lover, this river has to be on your list of attractions.
Duration: 3 days
Where else to go for some great football experience than Colombia? Football culture is heavily embedded in Colombian history and the experience is like no other watching a live game itself. In Colombia, find more avid fans of football whilst feeling the enthusiasm of the crowd amid a game. With that, you can also find out more about the football teams and experience the famous culture of football.
Duration: 4 hour
The Carnival of Barranquilla is one of the most important festivals in the country, with traditions dating back to the 1800s. This famous thing in Colombia includes musicals, parades, and street dances inspired by different cultures and styles. It is held annually, in the months of February or early March. All in all, it's a unique and lively event that is primarily rooted in Colombian culture.
Duration: 8 to 12 hours
What is Colombia famous for, you ask? If you wish to know about Colombia's rich history, a visit to Cartagena's Old Town is a must. Cartagena's old town has a deep historical significance — its history as a port and its past of pirate attacks made the walled city what it is today. It is dotted with historical homes, colonial buildings, museums, churches, and plazas, and is also marked as a UNESCO heritage site.
Duration: 1 hour
Another thing Colombia is known for is Medellin. It is one of the most popular and the second largest city in the country. Known as the City of Flowers, Medellin is a great destination to visit for its culture as well, with multiple museums and its rich nightlife. With that, true to its nickname, Medellin also hosts a well-known annual flower festival during early August. For its warm climate, beautiful natural scenery, metropolitan vibe and wondrous cityscape, this place is not to be missed when visiting Colombia. While you're here, make sure to visit the nearby town of Guatapé. It is known for a massive rock protruding out of the flat lands. You need to climb up more than 700 steps and once you reach the top, you'll be rewarded with an ethereal view of the area.
Duration: 6 hours
Explore the rich history and culture of Colombia
Colombia is known for its rich history, vibrant culture, amazingly preserved colonial architecture, beautiful landscapes, and laid-back vibe. Therefore, it's no wonder that it is one of the most popular travel destinations in the world. To make the most out of your trip to this South American country, do check out this list of the top things Colombia is famous for.
Any must-sees we missed? Tell us about them in the comments section or write a post
here
to help out fellow travelers!
Disclosure: Trip101 selects the listings in our articles independently. Some of the listings in this article contain affiliate links.
Get Trip101 in your inbox
Unsubscribe in one click. See our Privacy Policy for more information on how we use your data