One of the top tourist destinations in Poland, Warsaw, is located on the banks of the beautiful Vistula River. A fascinating place to explore, this place is a perfect example of culture and history blending well with modernism. The city is quite industrial, and at the same time, it has several cultural places of interest and historical sites. From the high standing monolith in the Palace of Culture to the captivating structures at the restored Old town, museums, places to shop and party, fine-dining restaurants, and cool bars, this city is blessed with everything to give you a nice time. Also, the central location of Warsaw makes it a great place for several different day trips. If you are in for some more experiences, check out these top day trips that you can undertake from Warsaw, Poland.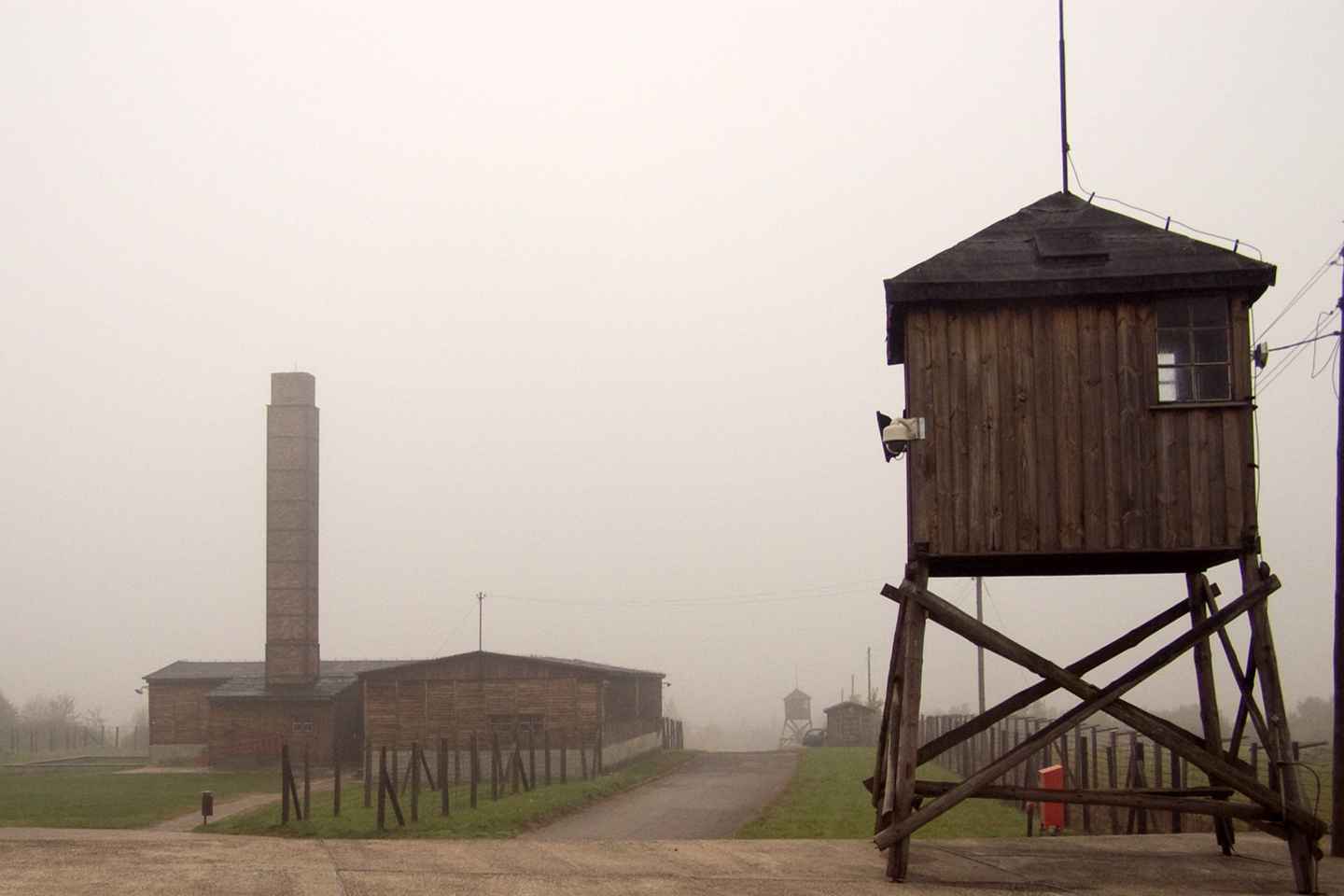 Also sitting on the banks of the Vistula River, this beautiful town is not far from Warsaw. A center of artistic excellence, Kazimierz Dolny is a wonderful place filled with historical monuments and fascinating sites. See the ruins of an ancient castle and the Three Crosses Hill monument, which was erected to honor the victims of the dreaded plague in the 18th century, stroll through the serene park or buy some local art. You can take a full-day tour of all the points of attractions in the town.
From Warsaw: Kazimierz Dolny, Lublin, Majdanek & Kozlowka

Duration: 12 hour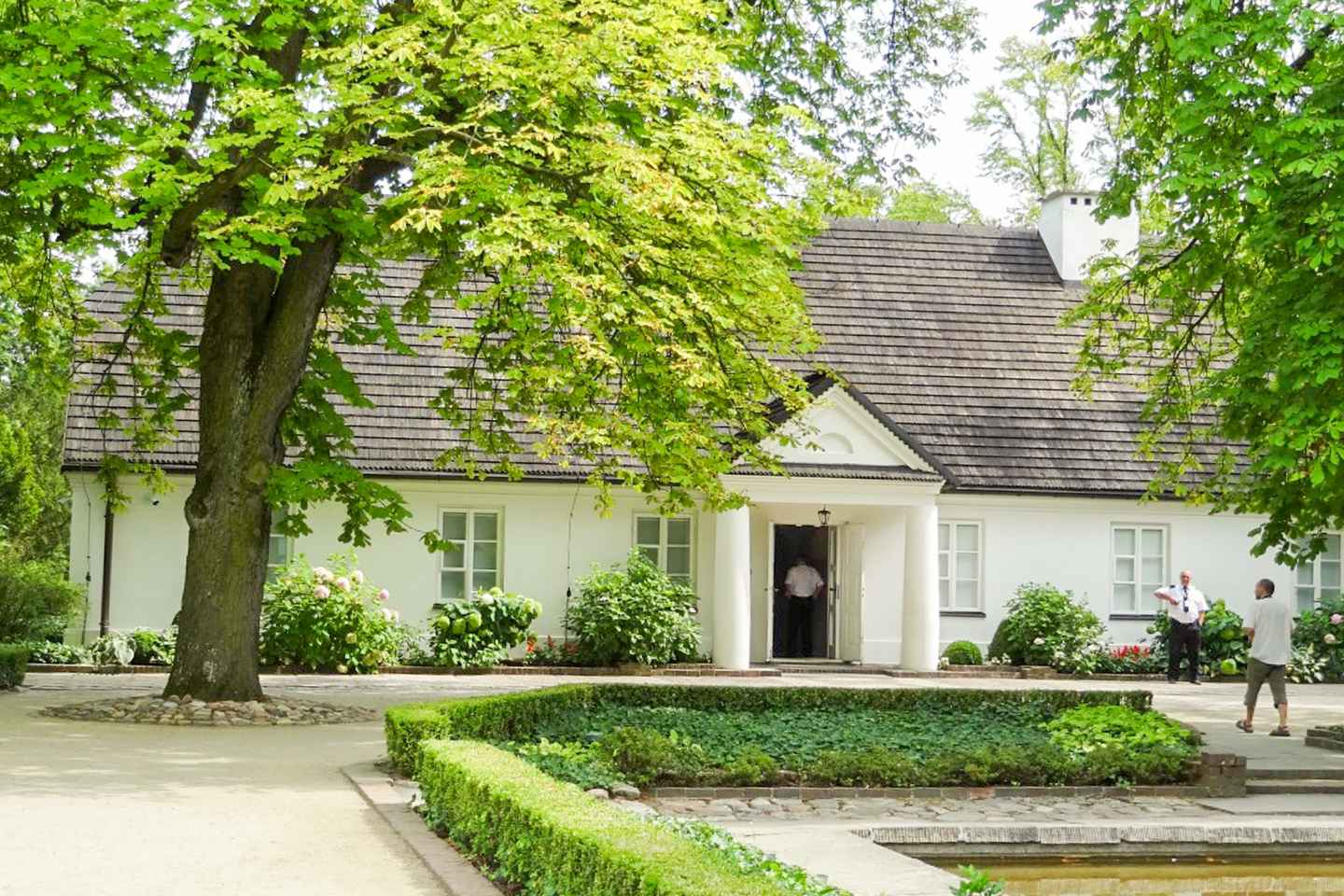 Take a trip to the birthplace of the famous Polish composer, Frederic Chopin. Chopin was born in a town situated just outside Warsaw, Zelazowa Wola. This rustic town is home to several sights and heritage spots dedicated to the popular composer. You can take a tour of all Chopin's heritage sites, including his family home cum museum and learn more about his life. The town is also home to an amazing garden and an ancient Gothic style fortified church that was built in the 16th century.
Zelazowa Wola: Frederic Chopin Half-Day Private Tour

Duration: 4 hour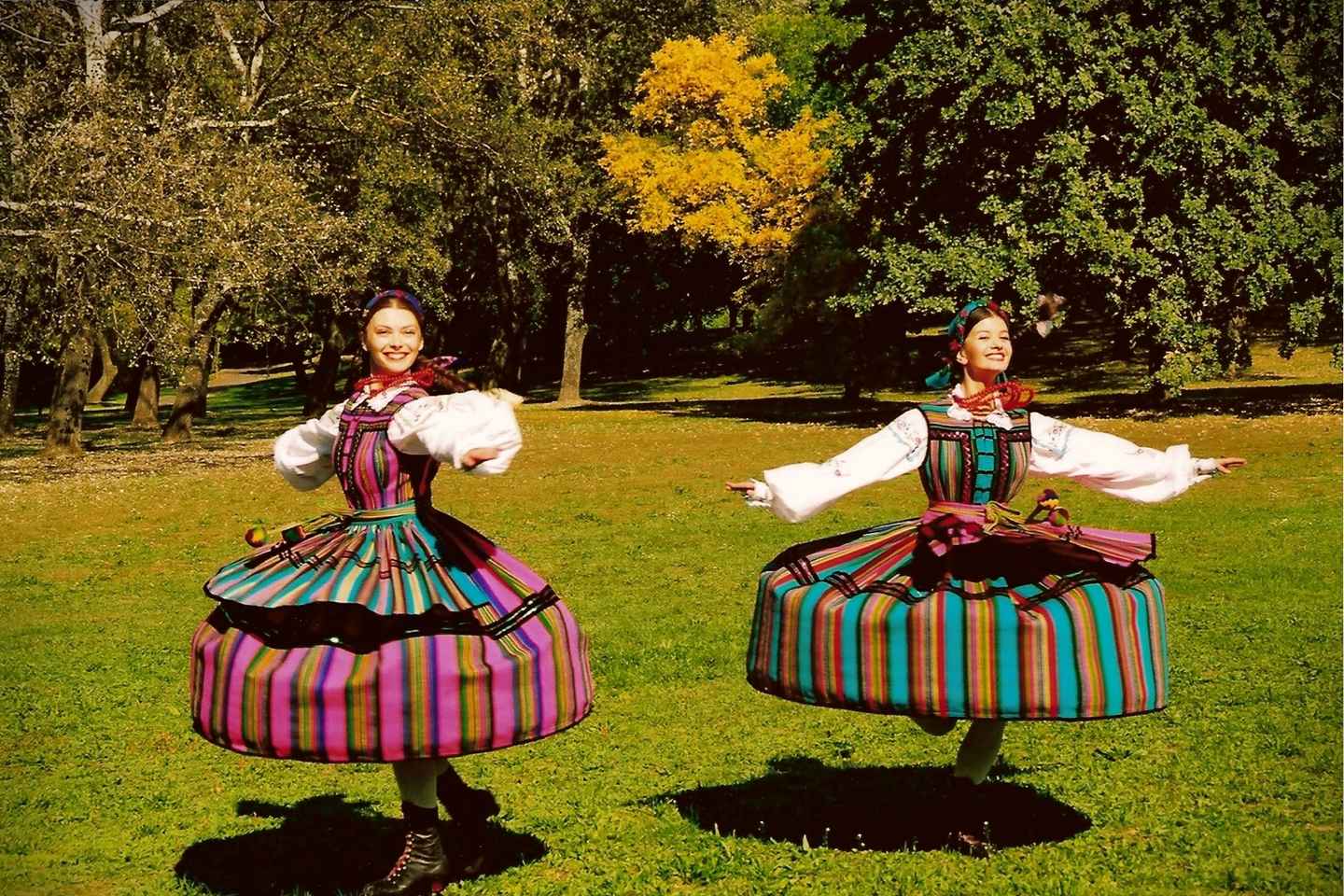 Located just outside the city of Warsaw is a great place to visit, Mazovia. If you want to experience the authentic Polish culture and tradition, then this place is perfect for you to visit. While you're here, make sure to visit the museums and art galleries and peruse the local art and history. You can take a tour through the region, and visit towns like Lowicz and Neiborow – this place has some nice examples of Baroque architecture, including the amazing Radziwill family palace and its gorgeous garden park, Arkadia.
From Warsaw: Lowicz and Arkadia Mazovian Folk Full-Day Tour

Duration: 8 hour
A city closely connected to Warsaw, Lodz, is an interesting place you can easily take a day trip to. With comfortable public transport to take you to Lodz from Warsaw, including full-day tour buses, you can enjoy a complete Polish experience in this wonderful city. Once the country's most culturally diverse cities, Lodz is home to many cultural and art centers that are worth a visit. The Herbst Palace, Piotrkowska Street, and Museum and Museum of the City of Łódź are particularly noteworthy. The city is also filled with great bars, restaurants and shopping districts.
Lodz Small Group Tour from Warsaw with Lunch

Duration: 1 day
5. Krakow
One of Poland's most popular cities, Krakow, is a remarkable place to visit. With highly advanced road networks, it is easy to make a day trip from Warsaw. It is home to some of the country's oldest buildings displaying the excellence of old Polish architecture. Visit and explore the city's historic center, a UNESCO World Heritage Site, and admire art in the Museum of Contemporary Art. You can even take a guided sightseeing cruise tour of the entire city.
A sober yet interesting place to visit is the popular tourist site, Auschwitz. This place is home to what is left of the Auschwitz concentration camp, making it a fascinating place to recollect and get insights into how some parts of Europe were controlled during the Second World War. The site is categorized into three sections which include the museum, where you can see items and artifacts from that sad time in history, Auschwitz I. This place is where the real concentration camp was located. You can explore Auschwitz II, which is a bigger concentration camp. We recommend taking a guided tour as this will help you learn more about the place.
Auschwitz Small Group Tour from Warsaw with Lunch

Duration: 14 hours
7. Wieliczka
Before you get to Krakow, you can make a quick detour to the quiet town of Wieliczka. Home to the popular Wieliczka Salt Mines, Wieliczka is a great place to learn about the rich history of salt mining in Poland. The mines have been given UNESCO World Heritage Site status, and are like an underground city. Take a guided tour through the mines and learn about the history and culture of this mine region. And when you are done exploring the underground, don't forget to check out the amazing wooden churches located within the town.
8. Sierpc
One of the smaller settlements in the region, you can take a day trip to the quaint village of Sierpc. This location is modeled after the old 19th-century Polish settlements and offer you plenty to see and experience. Get a first-hand feel of how the Polish people lived in settlements back then and visit places like a wooden chapel, a fascinating windmill, a blacksmith's workshop, and so much more. You can learn more about Masovian customs here and don't miss trying out the delicious homemade delicacies, too.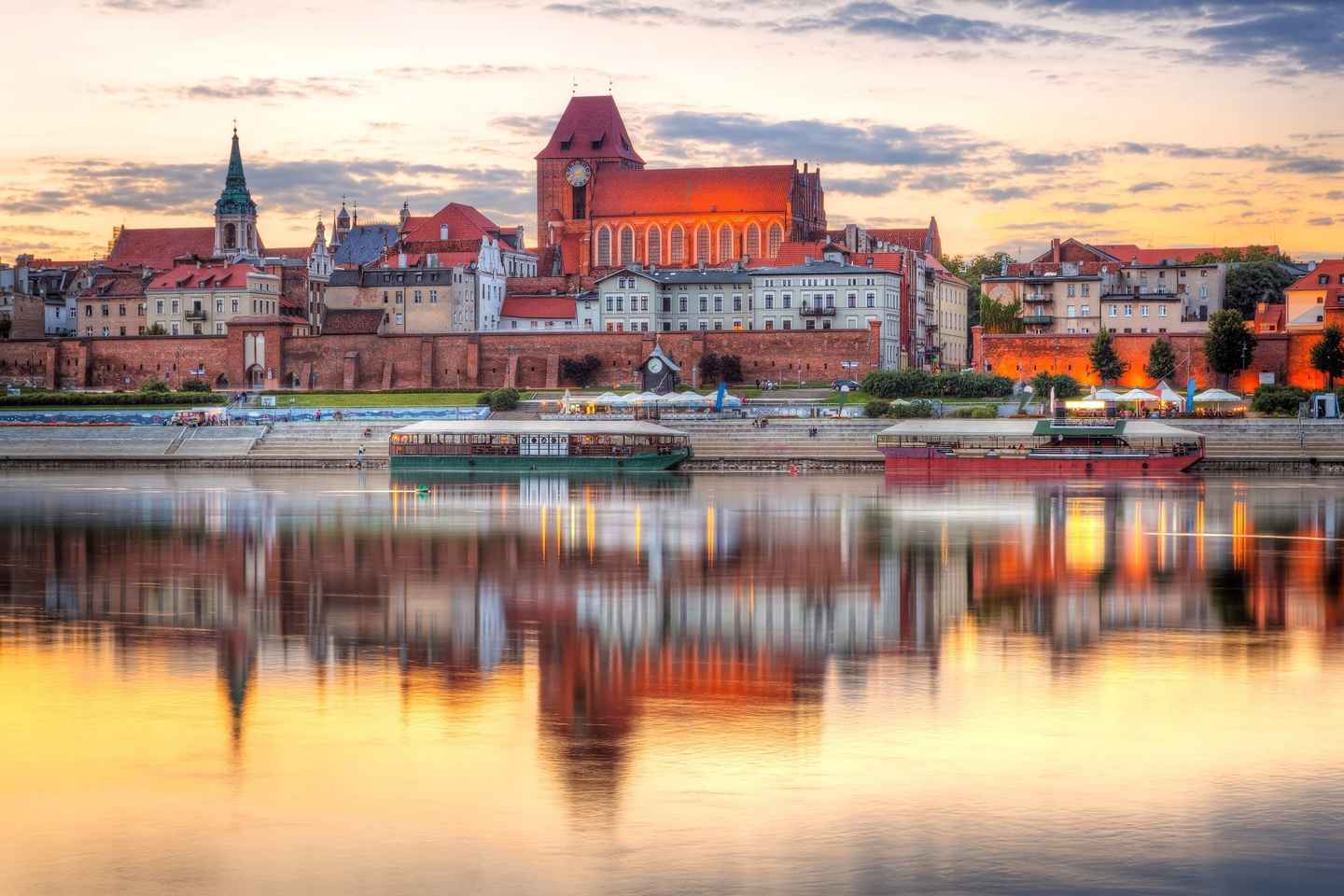 If you are fascinated by European medieval gothic architecture, then you'd love this town. The entire town of Torun is a designated UNESCO World Heritage site. Thronged with some breathtaking ancient gothic architecture style buildings, the town is also famous as the birthplace of astronomer Nicolaus Copernicus. There's a private guided tour of the old town, including the Copernicus House. And on your day trip, make sure you try out the town's popular gingerbread that was originated far back in the 16th century.
Torun Old Town Highlights Private Walking Tour

Duration: 2 hour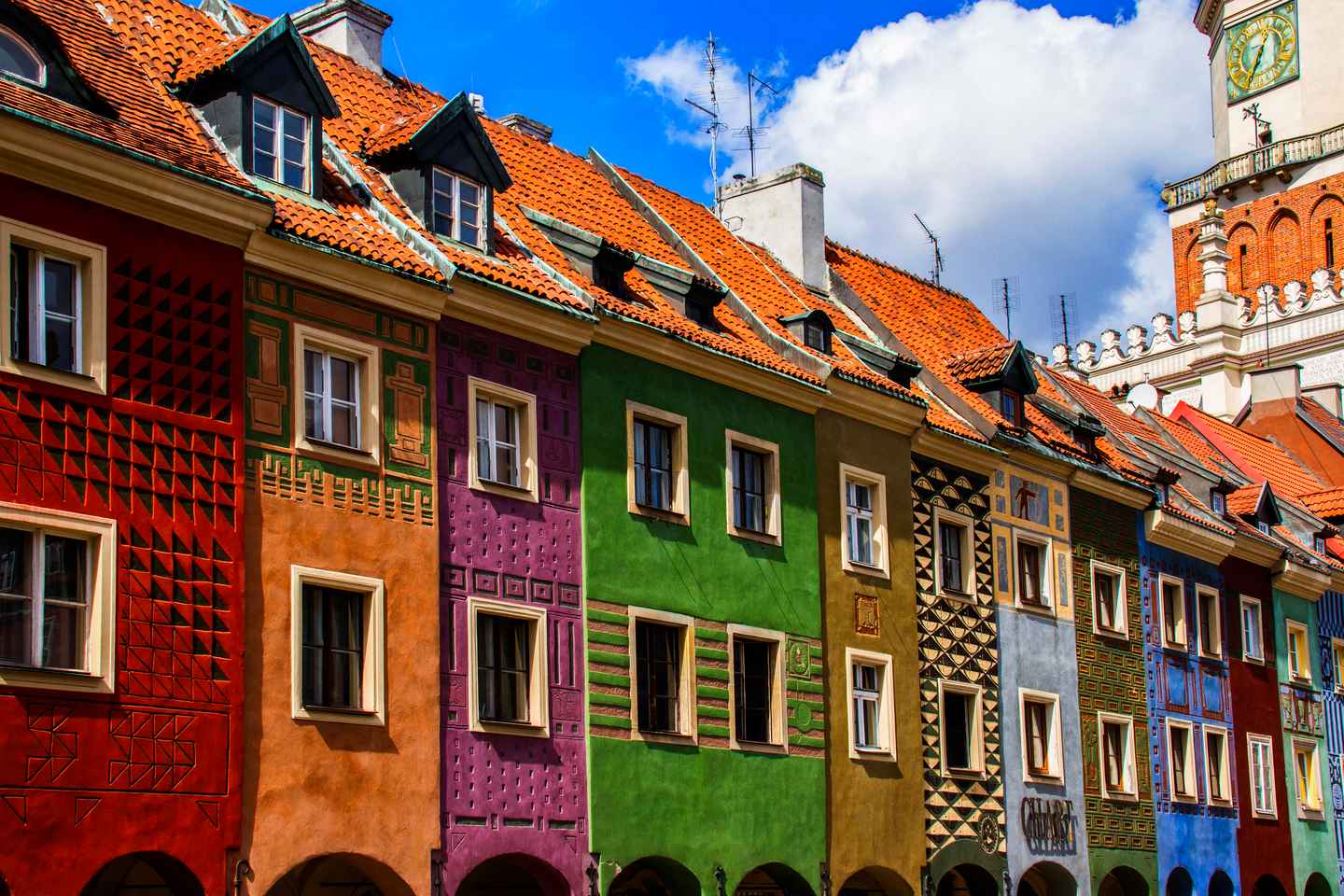 Poznan is situated about halfway between Warsaw and Berlin. A historical place in the country, Poznan was the first capital of the country. With several of its historic buildings having been restored to its old architectural styles, a trip to the city is the best way to get an authentic feel of the country's traditional architectural styles. Even with all its historic buildings, Poznan is a happening place as it is home to many exciting bars in the country.
Poznan Private City Walking Tour from Cathedral Island

Duration: 3 hour
Explore the beautiful cultural and historical towns around Warsaw
Warsaw, a place blessed with a rich history, fascinating culture, and urban developments, is one of the best tourist destinations in the country. The location has an impressive level of modern development and still maintains its rich cultural values and traditions. There are several interesting places to visit and explore in the city. But, if you are thinking of escaping the city, there are lots of interesting places nearby that make for a perfect day trip from Warsaw, Poland.
Disclosure: Trip101 selects the listings in our articles independently. Some of the listings in this article contain affiliate links.
Get Trip101 in your inbox
Unsubscribe in one click. See our privacy policy for more information on how we use your data