Fort Wayne is a wonderful city that is located in Northeastern Indiana. This city is well-positioned and can serve as the gateway to many other nearby destinations. Within a few hours' drive, one will be able to access many other interesting things with a variety of things to offer. Ranging from the lakeside where one can enjoy the gentle lake breeze to stunning architecture and sheer fun, there are many cities that can very well be visited and enjoyed on a day trip from Fort Wayne. So, if you are in the area, you may want to consider checking out our recommendations for day trips from Fort Wayne, Indiana, below. While you're at it, check out the nearby hotels and Airbnb vacation rentals to extend your enjoyment.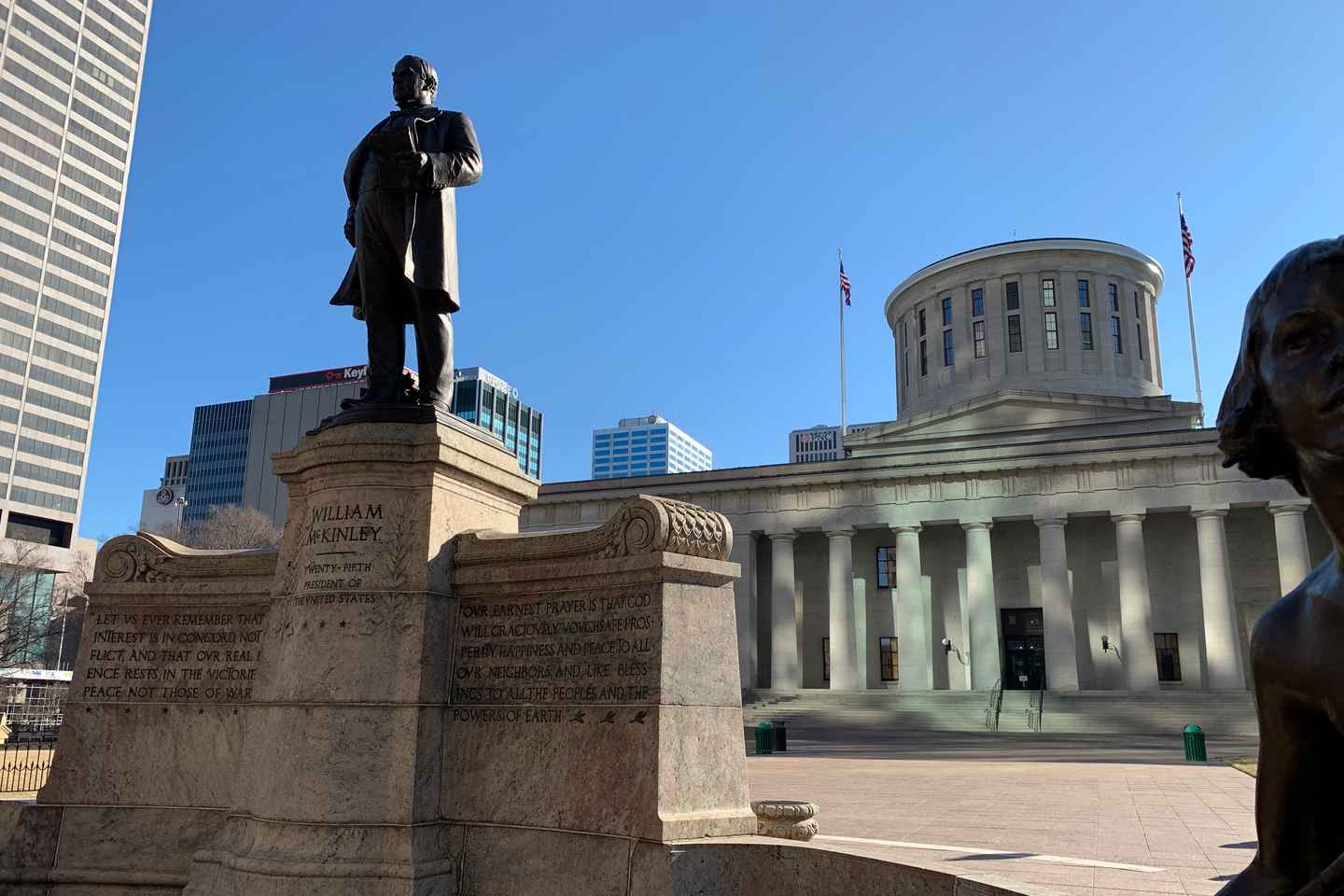 If you are looking for a place to visit from Fort Wayne, then why not drive up to Colombus? The city can be reached from Fort Wayne in less than three hours if you drive non-stop. Columbus is best known around the country for its lovely architecture. With lots of public art galleries, shopping spots, and restaurants, one will definitely have lots of fun. To add to the thrill, take on the very amazing Columbus scavenger hunt adventure. This is a three-hour tour that allows one to discover the city with a smartphone as a guide. This quest begins at the Trinity Episcopal Church, leading one to the Capitol grounds, war memorials, green parks, and so on. Using the smartphone, solve clues and challenges as you learn more about the city and discover new sights.
Duration: 3.0 hour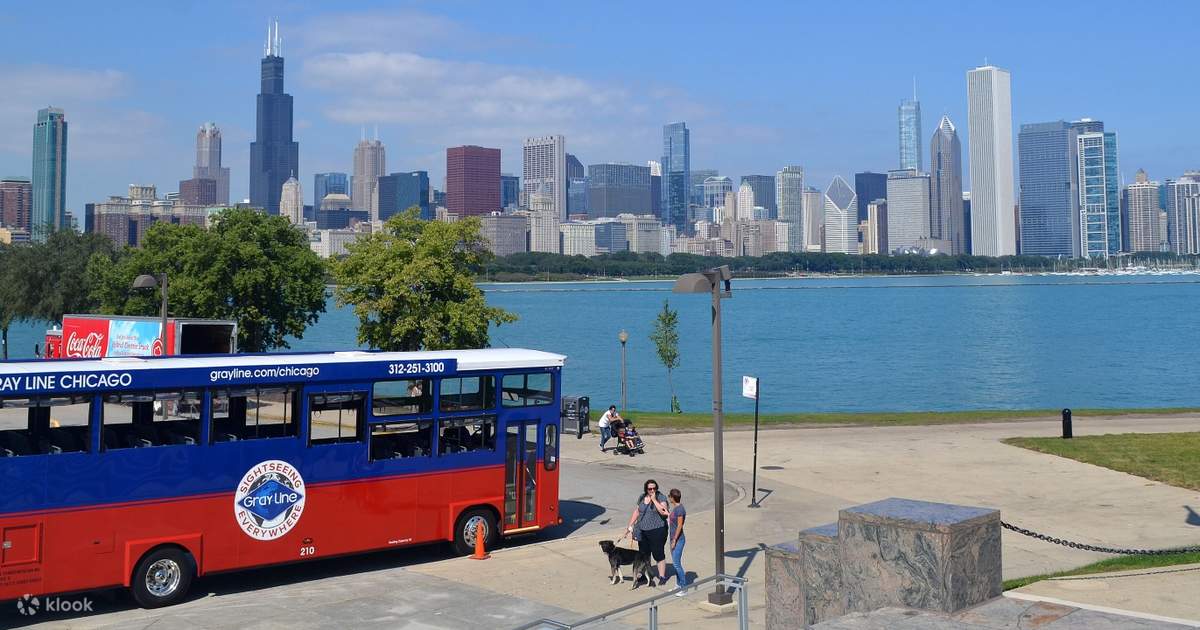 Chicago is a perfect destination to visit as a day trip or even as an extended trip. Fort Wayne is only about a three-hour drive to Chicago. There is so much to love about Chicago: The city's love for great cuisine, a year full of events and concerts, parks and so on. If you are looking to fall in love with Chicago, then take on the best of Chicago grand tour with 360 Chicago Observatory Deck. This tour lasts for about four hours and also allows you admission to the famous 360 Observatory Deck! With a guide, you will walk through some of the city's most prominent landmarks. Also, cruise by the famed Lincoln, Grant and Washington parks. This is a great tour to take if you are also looking to find out some fascinating stories about the history of the city.
In just about 2.5 hours from Fort Wayne, you will reach Ann Arbor, a wonderful urban oasis. With so many recreational opportunities within the city, Ann Arbor can be visited any time during the year. Fort Wayne has its fair share of fun festivals and other things to do, but if you're looking to find more, this city is a great place to be. Whether you are looking to sightsee or just enjoy the city at a leisurely pace, you are well covered. If gastronomy is your interest, take the classic Ann Arbor by the sidewalk food tour. In this three-hour tour, follow your guide as he takes you through the diverse food scene of downtown Ann Arbor. During this tour, you will get to sample a variety of cuisines, ranging from Korean to Italian and Mexican. Through these tasting sessions, you will have eaten enough to make for a sumptuous meal.
Duration: 3 hours
4. Holland, MI
From Fort Wayne, you will be surprised how you can enjoy a slice of the Netherlands in just under three hours. Drive to Holland in Michigan and spend a fruitful day there. Head to the Windmill Island Gardens and catch sight of the operational 251-year-old windmill known as De Zwaan. De Zwaan is special because it is the only operational Dutch windmill that was transported directly from the Netherlands to the US. This whole area becomes entirely magical in the month of May when tulips are in full bloom. Take some time out to enjoy the island by strolling around. In the summer, enjoy the warm sun and enjoy the sight of kids dancing Dutch dances.
5. Kankakee, IL
When on a day trip from Fort Wayne to Kankakee in Illinois, then do make sure you do not fail to visit the Kankakee Railroad Museum. This museum is especially interesting because of its model train displays as well as railroad memorabilia which are housed within the premises of Kankakee's restored depot. Get the chance to also see a scale model of the beautiful city of Kankakee that existed back in the 1950s. During the restoration process, the train depot got its old grandeur look as many efforts were taken to preserve the historic nature of the building. Many concerts and events take place in this railroad museum throughout the year.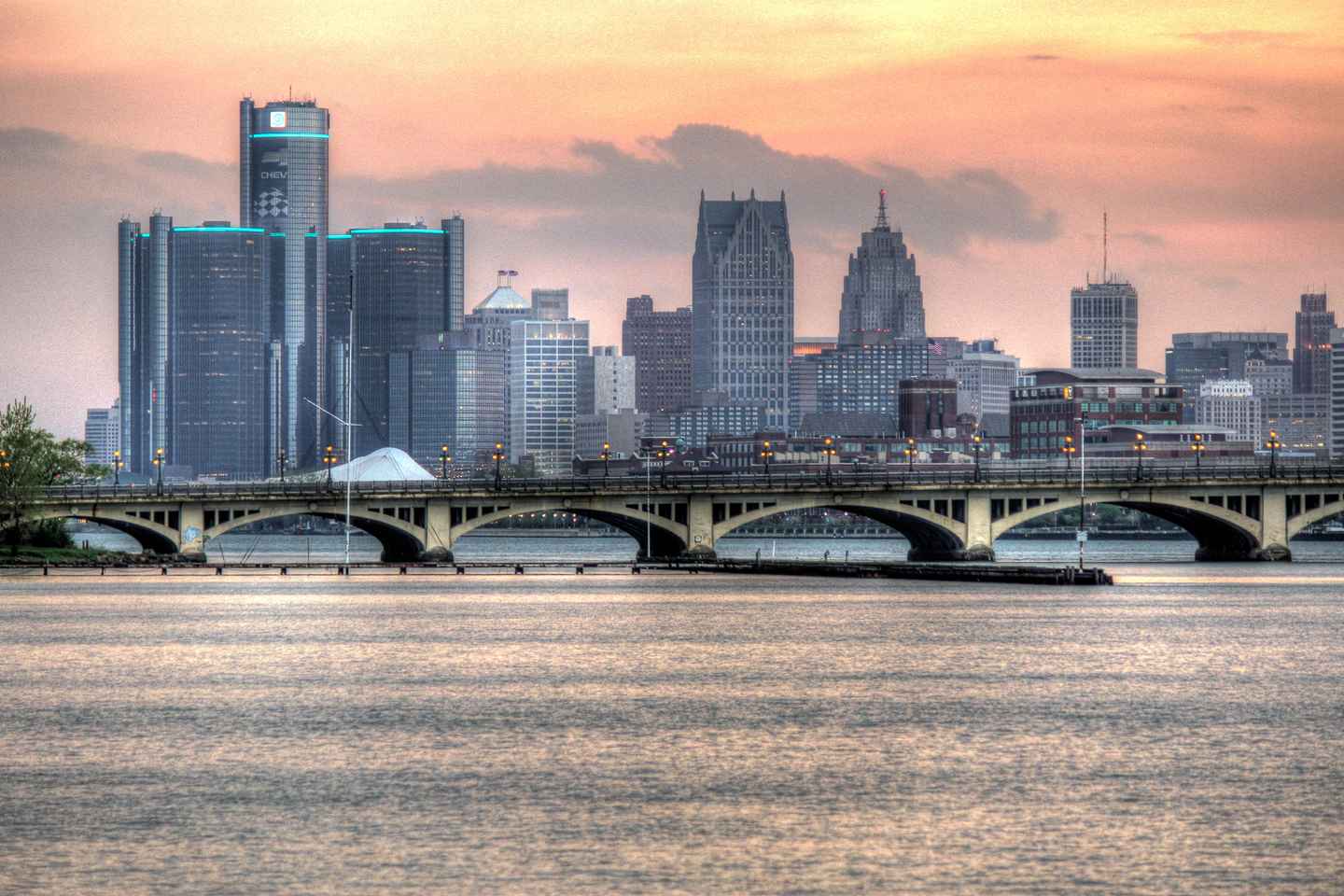 In slightly under three hours, you will be able to reach Detroit from Fort Wayne if you drive non-stop. This city is packed with interesting things for everyone to do. Whether it is cars you are interested in or you're looking for cultural immersion, amazing food, a lesson on history or looking to enjoy a vibrant nightlife, the city will meet your needs. Choose between a two to six-hour tour and along with your local guides, explore the city of Detroit like a local. Learn more about the culture in Detroit, local events that are happening, important sights around the city and enjoy some great food. The Detroit Like a Local: customized private tour is a perfect tour for you to explore the city at your own pace alongside locals who are in the know about the city.
Duration: 2 hour
7. Toledo, OH
Fort Wayne offers plenty of things to do, but if you're looking for other activities, road tripping to Toledo in Ohio is a great day trip idea. There are lots of activities that one can look forward to. If you are travelling to Toledo with kids then do not miss visiting the Toledo Aquarium and Zoo. Besides being home to several museums, this city is ideal for history lovers as well as those interested in photography. If you have only a day to spare in Toledo, then do make the National Museum of the Great Lakes a part of your itinerary. This museum is primarily known for its restored sunken ship exhibit. There is also a shop at the end of the museum for one wishing to buy a souvenir or two.
8. Yellow Springs, OH
Yellow Springs is the perfect destination for a day trip and it can be reached from Fort Wayne in about 2.5 hours. There are many activities in the city which can be done within a day or even more. The city is best known for its laid-back feel and village spirit. One attraction worth visiting is the Village Artisans Gallery. This public art gallery is home to some of the best art exhibits which can exclusively be found only at this beautiful gallery in this fabulous town. Visitors will enjoy the expansive space and the wide collection of art created by more than 200 artists.
Cincinnati in Ohio can be reached from Fort Wayne in just about three hours if one drives non stop from point to point. This city lies on the banks of the Ohio River. For instance, the Over-the-Rhine district is primarily known for its beautiful 19th-century architecture. Findlay Market allows visitors to browse through the several food stalls and craft vendors. If you are looking to visit Cincinnati with kids, then the zoo and the botanic garden might be attractive. To get the best of the city in one day, take the Cincinnati Streetcar tour. This streetcar is comfortable and follows the route to many major attractions in and around the city.
Duration: 3 hours
Set out on a culinary adventure by taking a day trip to Massachusetts from Fort Wayne. Just a short drive away from Fort Wayne, great food awaits you in this city. Take the Massachusetts Avenue food tour and experience Indianapolis's most famous culinary delights. This is a walking tour that will take you through the Massachusetts district, which is rich in history and has an industrial background. Through food tasting, sample some gourmet dishes which range from classics of the Midwestern region, German and sweet desserts. By the end of this 3.5-hour tour, you will feel totally satisfied with the gastronomy offered to you.
Duration: 3 hours 30 minutes
Enjoy a day trip from Fort Wayne
With so many different places to visit from Fort Wayne, you might end up having a hard time deciding where to go. One way to start is sampling the place's food and Fort Wayne offers a wide variety of restaurants, from Asian restaurants to steakhouses. Nonetheless, there is something in store for everyone in all the destinations listed above. Start planning your trip today and consider our recommendations.
Disclosure: Trip101 selects the listings in our articles independently. Some of the listings in this article contain affiliate links.
Get Trip101 in your inbox
Unsubscribe in one click. See our Privacy Policy for more information on how we use your data