Who would have thought that there is a place on earth that is almost paradise? Abundantly blessed with flora and fauna, Kochi is the prime tourist destination in Kerala and considered to be one of the most beautiful places in India. Palm groves and greenfields are everywhere. Inland lakes and fascinating backwaters surround the area. The city has been influenced by the diverse cultures of Arabs, British, Chinese, and Portuguese that is highly evident through their architecture. Every day is an exciting day in the city and your trip is going to be worth every penny. Keep reading to know the top things Kochi is famous for.
1. Coffee
Are you a fan of cafes? Do you have a great love for coffee? If your answer is yes, then Kochi is the best vacation destination for you. Have you heard of the world's most expensive coffee that originated in Indonesia? Kochi has it too. Kopi luwak or civet coffee is one of the things you should not miss when visiting the city. It is not just your ordinary coffee because the beans are made from the poop of civet cats and it has an exquisite taste, making it one of the best coffees in the world. This fancy coffee is served at Kafe Kopi Luwak at Panampilly Nagar in Kochi.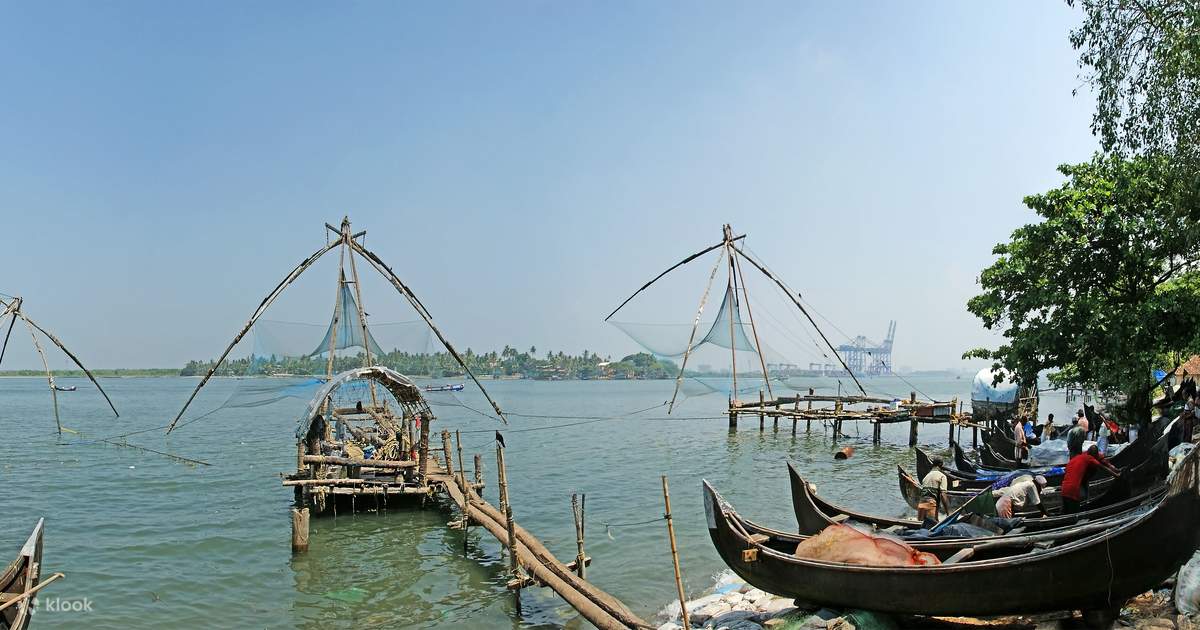 Satisfy your wanderlust in this charming seaside area in Kochi that is famous for its architecture influenced by Dutch, Portuguese, and British cultures. When you go to the beach, you will recognize the Chinese bamboo fishing nets that were being used since the 14th century until now. Take a stroll around the place and visit the St. Francis Church, which is the original burial site of the renowned explorer, Vasco da Gama. Fort Immanuel, the Dutch Cemetery, and Santa Cruz Basilica are some of the attractions that you can also explore in Fort Cochin.
Duration: 4hrsDuration
3. Bolgatty Island
What about a day on a scenic island? Ride a boat and enjoy the fascinating views of Kochi's backwaters. Experience a luxurious and relaxing life in Bolgatty Island, which is located near Fort Kochi. Come and witness the majestic Bolgatty Palace, which was built in 1744 by the Dutch. It is now transformed into a hotel and resort featuring its golf course and honeymoon cottages. Numerous international conferences and conventions were held in Bolgatty Event Centre. The island's beautiful location attracts tourists to visit and stay.
4. Banana chips
Feeling anxious and stressed out lately? They say eating bananas is a natural cure to lessen the effects of stress and anxiety and if you get to taste the famous banana chips from this well-known store in Kochi, you're going to believe it. Malabar Chips is the only shop in the world that sells the best banana chips and they don't have any other branches. Their banana chips are not too sweet or oily like the ones that you usually see in the supermarket. So if you happen to visit Kochi, don't miss buying from this shop.
5. Fish
Craving seafood? The best thing about a vacation near the beach is that you get to taste the freshest seafood of all kinds. Kochi is famous for its fish. Beach Road will take you to the Chellanam fishing harbor, where you can see a wide variety of fish freshly caught from the sea. It is the best place in Kochi to buy fish. Make sure to come as early as eight in the morning. Another option is the place near Fort Kochi called the Manassery gap, where you can also buy freshly caught fish, but options are more limited.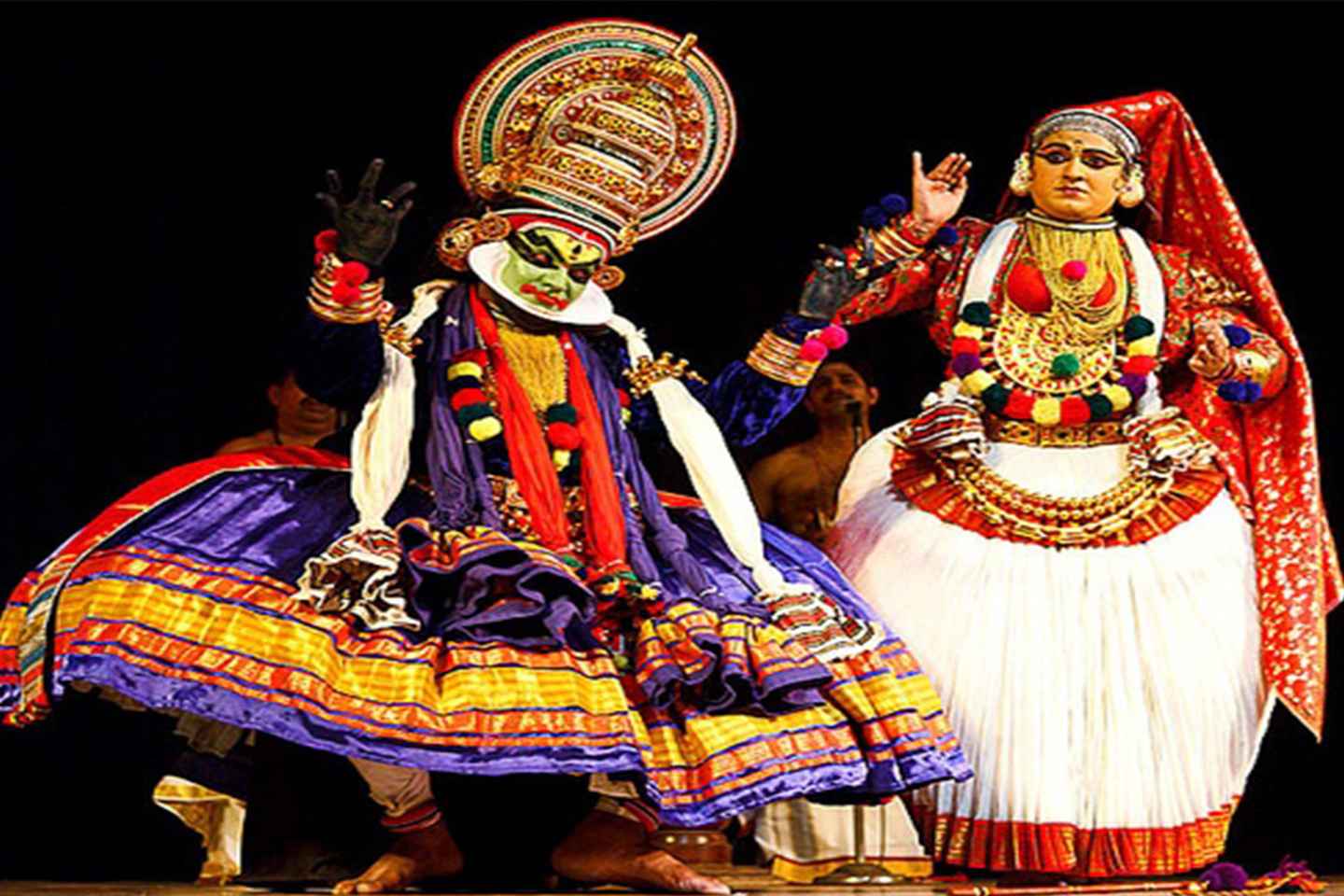 How do you tell a story? People are fond of telling stories through words, but in Kochi, they share the story of two Indian epics named Ramayana and Mahabharata through traditional dance. Kathakali is an extraordinary and ancient kind of dance that involves drama where the artists wear elaborate, billowing costumes, intricately painted faces, flowing scarves, detailed ornaments, and majestic crowns. It is very famous in Kochi and has attracted huge crowds. Never leave Kochi without witnessing this traditional dance performance.
Duration: 3.0 hour
7. Mattancherry
How interesting it is to visit a place that has been home to many migrants. A place in Kochi with a vibrant past, Mattanchery is an old neighborhood greatly influenced by different cultures where you can find a lot of colonial buildings. People visit the place to see the famous Mattanchery Dutch Palace. It is not as grand as other palaces, but its simplicity is part of its charm. Wander around the place and be delighted by the churches, mosques, and the synagogue found in the area. Take pleasure in exploring the historical Mattanchery, especially at night when the temples are brightened up with lamps and you can hear their bells chime.
8. Alcohol restrictions
Nightlife is always part of travel. Who doesn't want to sip a glass of wine or cocktail after a long day of sightseeing and activities? People of Kochi have a special love affair with alcohol - so much so that they cannot take it out from their system. Their avid consumption of alcohol forced the government to impose restrictions on selling it. So if you're below 21 years old, don't think of drinking alcohol in Kochi because it is not allowed in their revised alcohol policy. Cheers.
9. Spices
All travelers love food. Well, who doesn't? A vacation will not be complete without a food trip. Indian cuisine is undeniably delicious because of its complex flavors. It's always a mix of sweet, savory, and spicy taste. Why is that so? Blame their spices. When visiting Kochi, spend a few hours in Jew Town located in the heart of Mattancherry to shop for some antiques, and of course, spices. It is the center of the spice trade in Kochi - you'll find the delicious smell of masala is all over the place.
10. Vypeen Island
Do you love the sand and the waves? Are you looking for a nice place to relax and reflect? Escape the crowd and take a ferry boat ride from Fort Kochi to Vypeen Island. It is a place where Portuguese influence is highly evident. Visitors easily fall in love with its beaches. Cherai Beach, Kuzhuppilly Beach, and Puthuvype Beach are the favorites of both locals and tourists. If you love adventure, you can go trekking to the unexplored part of the island. Your visit to the place will surely make your trip worthwhile and meaningful.
Explore the wonders of Kochi
Truly a majestic destination that will leave you in awe and make you want to come back, the city is one of the must-visit places in the world. With its pristine beaches, enchanting backwaters, appetizing food, rich cultural heritage, amazing architecture, entertainment, events, and people, Kochi is a place anyone would love to see and experience. So plan your trip to the beautiful city and be delighted by these top things Kochi is famous for.
Any must-sees we missed? Tell us about them in the comments section or write a post
here
to help out fellow travelers!
Disclosure: Trip101 selects the listings in our articles independently. Some of the listings in this article contain affiliate links.
Get Trip101 in your inbox
Unsubscribe in one click. See our Privacy Policy for more information on how we use your data