Cologne is Germany's cultural hub, and it is filled with amazing cultural landmarks and hidden gems. Popular tourist attractions include the Gothic Cologne Cathedral, kid-friendly Phantasia Land and Museum Ludwig, which houses an extensive collection of Picasso works. These places of interest can easily form the highlights of any tourist's journey to Cologne. However, for adventurous travellers looking for something different, or for tourists looking to avoid the crowds and yet still have a fun-filled trip to Cologne, the following are 10 amazing non-touristy things to do in Cologne, Germany, that you should definitely check out before your next trip to Cologne.
1. Dine at Fruh am Dom
Fruh am Dom is a traditional German guest house which serves up fantastic local fare. In particular, highly raved about dishes include the seasoned beef, beer and Kölsch. Make sure to make a reservation before coming over because queues can get quite long during peak lunch and dinner time hours! The Fruh am Dom also caters for events and conferences, so if you are a business traveller looking to cater some food for an event, Fruh am Dom is an option you can consider.
Fruh am Dom

Address: Am Hof 12-18, 50667 Köln, Germany

Website: Fruh am Dom

Opening hours: Mon - Fri: 11am - 12am; Sat - Sun: 9am - 12am

Price: about 20 USD
2. Explore the Belgian Quarter
The Belgian Quarter is an inner-city district of Cologne, Germany, filled with great shopping and dining outlets. Key highlights in this modern slice of Cologne include the main shopping boulevards Hohe Straße and Schildergasse, and the famous fashion and jewellery shop Chic Belgique.
The Belgian Quarter

Address: Brüsseler Straße 50672 Köln

Website: The Belgian Quarter

Opening hours: Mon - Sun: open all day

Price: free
3. Catch a football game
FC Cologne is a German association football club popular amongst local football fans. At their arena, you can catch games weekly at an affordable price. For football enthusiasts looking for an authentic local weekend activity to engage in with friends and family, this is the perfect non-touristy thing to do!
RheinEnergieStadion

Address: Aachener Str. 999, 50933 Köln, Germany

Website: RheinEnergieStadion

Opening hours: Mon - Sun: 7am - 7pm

Price: free entry on days without a match
4. Attend a video game fair
Gamescom is a trade fair for video games, held annually at the Koelnmesse in Cologne. For lucky travellers who happen to be in Cologne around the month of August, you might get the chance to try out some of the latest cutting-edge gaming hardware and software in the world. Some of the newest video games, too, launch at this event, so video game enthusiasts should definitely be there while this happens.
Gamescom

Address: Messepl. 1, 50679 Köln, Germany

Website: Gamescom

Opening hours: Mon - Fri: 9am - 5pm

Price: free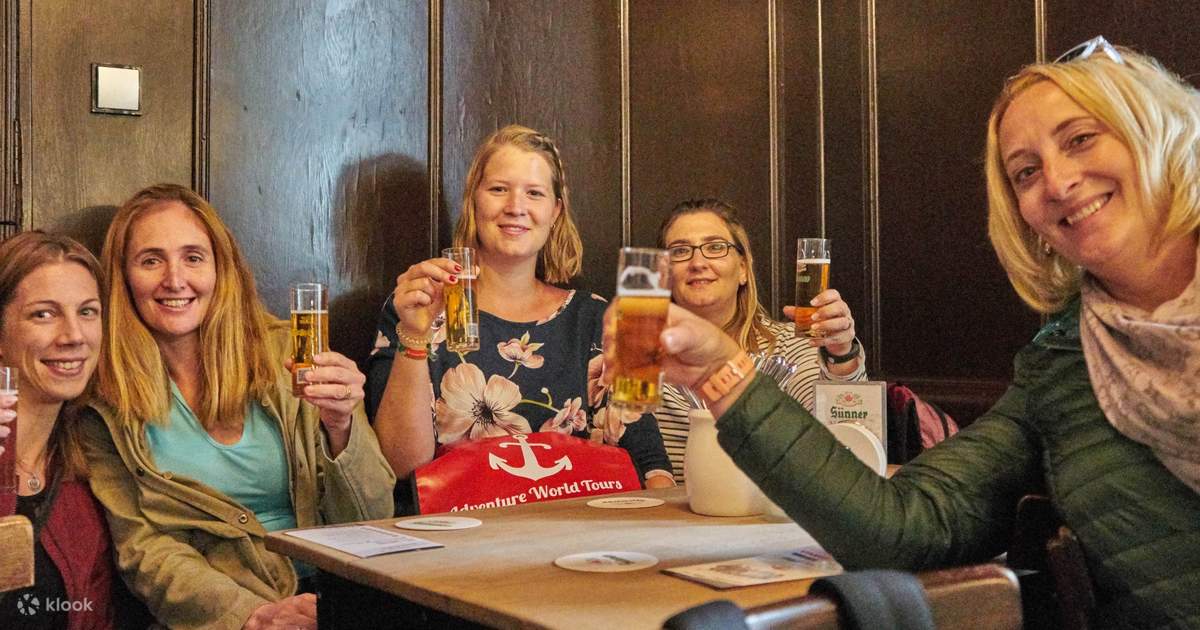 The Kölsch Beer Experience brings guests on a personalised beer tour to learn more about Cologne's rich and unique beer history. Along the way, the tour guide will bring guests to visit some traditional BrauHäuser, or beer houses, and try the different Kölsch beers in the city. The roughly three-hour tour ends with a delicious traditional meal as its last stop.
Duration: 2hrsDuration
6. Visit the Fragrance Museum
Let a friendly and knowledgeable guide bring you through the Duftmuseum im Farina Haus, or the Fragrance Museum, where guests will get to explore Cologne's oldest Fragrance Museum whilst learning about perfume essences, the history of fragrances in Cologne and much more. This educational tour is highly recommended not just for adults but also for kids, who will enjoy getting their five senses tingled in this sensory tour experience.
Fragrance Museum

Address: Obenmarspforten 21, 50667 Köln, Germany

Website: Fragrance Museum

Opening hours: Mon - Fri: 10am - 7pm

Price: 5.50 USD
Schokoladenmuseum, or the Chocolate Museum, is one of Cologne's top attractions amongst families with young children. This tour of the chocolate museum includes and in-depth explanation of the the culture and history of chocolate, starting with the old American traditions of the Mayans and the Aztecs, through the Baroque age and finally through the industrialisation period. Friendly and enthusiastic tour guides will also bring visitors through the chocolate making process, from the grinding of the cacao beans to the eventual refinement of the beans into the smooth, chilled bars we love so dearly.
Duration: 60 to 120 minutes
Fancy taking an overnight tour of one of Cologne's famed spooky old towns? This 90-minute tour brings you through Cologne Old Town's narrow alleys and hidden corners, while a knowledgeable tour guide tells scary stories from times long past. For those not as keen on spook and gore, the tour also offers its participants the chance to glimpse many of Cologne's famous sights by night, illuminated by lights from the city.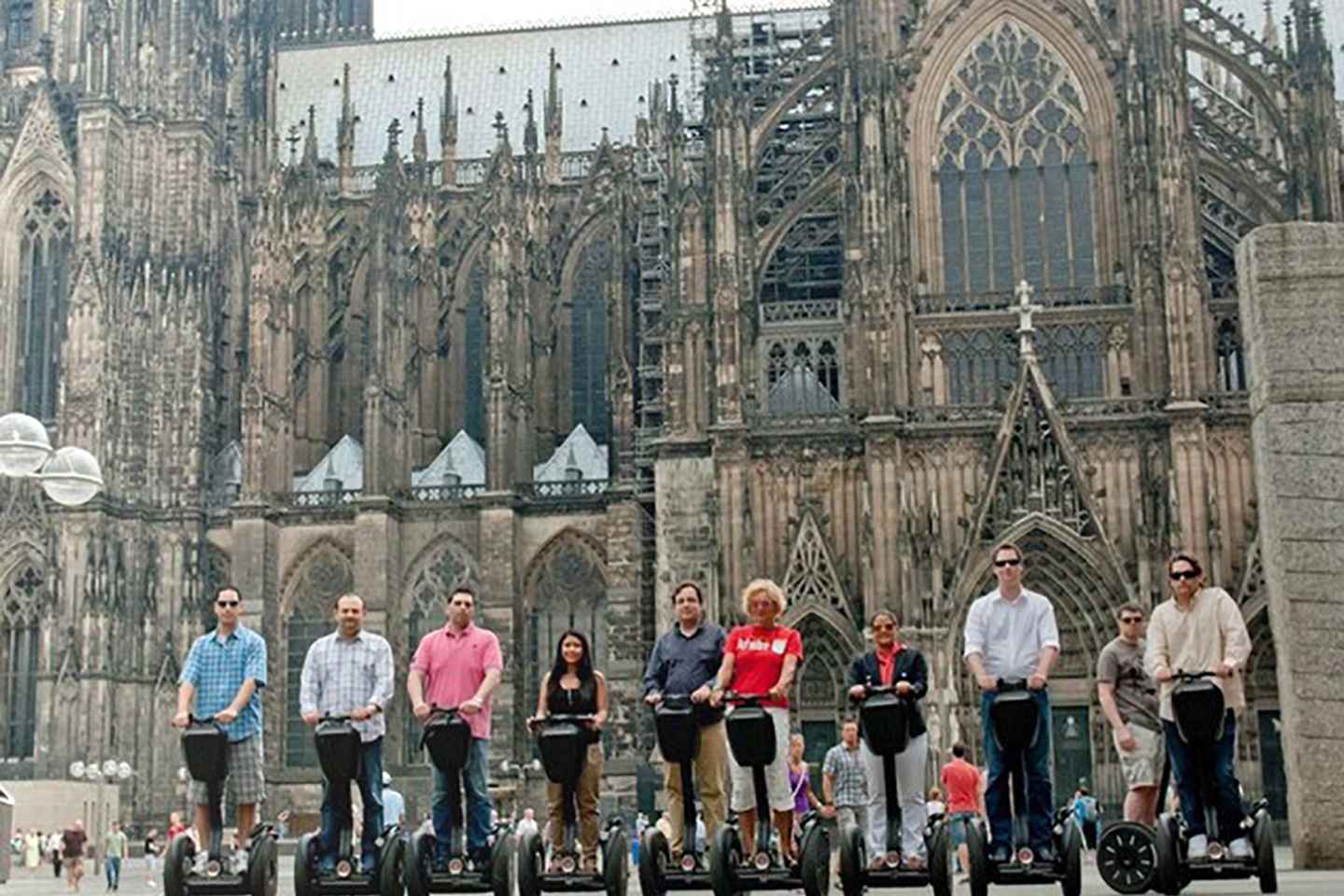 The Segway is a fun and family-friendly means of travel around bustling cities and walkways. On this Segway tour of Cologne, participants will get to steer their own Segway while visiting some of Cologne's best attractions, such as the Rheinpark Green, Hohenzollern Bridge, Old Town and Zoobrücke Bridge, which provides guests with panoramic views of Cologne city.
Duration: 120 minute
The Rhine River cruise is a full-day sightseeing cruise which brings its participants through the scenic panorama of the majestic castles, churches and vineyards along the shores of the Rhine. Some key highlights include the ancient ruins of Drachenfels Castle overlooking the Rhine Valley and the cog railway up to the Drachenfel. The cruise goes from Cologne to Königswinter, and it lasts a total of eight and a half hours.
Duration: 8 hours 30 minutes
Many great things to do in Cologne
For all travellers looking for an off-the-beaten-path experience in Cologne, be sure to check out the above 10 best non-touristy things to do there before your next trip to Cologne, Germany. I can guarantee that you will find a fun and engaging experience that suits you and your family.
Any must-sees we missed? Tell us about them in the comments section or write a post
here
to help out fellow travelers!
Disclosure: Trip101 selects the listings in our articles independently. Some of the listings in this article contain affiliate links.
Get Trip101 in your inbox
Unsubscribe in one click. See our Privacy Policy for more information on how we use your data