Detroit is a lively, cosmopolitan city in the state of Michigan. Lovers of contemporary art, green spaces, and great shopping outlets should definitely make a trip down to Detroit to listen to some modern jazz music, go on a walking tour of the city, or visit the Detroit Opera House. Besides the usual tourist haunts like the Henry Ford Museum, Belle Isle Park, and Comerica Park, there are many unique places of interest around Detroit that are worth a visit on your next trip there. If you are planning your next vacation down in Detroit, Michigan, below are the best things to do in Detroit's downtown area that you should definitely check out during your next trip there.
Check out the best lofts and luxury Airbnbs in the city, too, in case you don't have a place to stay yet.
1. Appreciate and support the art scene
Editor's Note: Photo taken from the establishment's official social account
If fine arts has a special place in your heart, check out one of the best galleries in Downtown Detroit: DuMouchelles. Established in 1927, this fine art auction house is one of the most trusted of its kind in the country. If you're a collector of exquisite and one-of-a-kind antiques, you'll be smitten by the personalized services offered at the auction house. Rare items from all around the US are sold here, with categories ranging from paintings and sculptures to ornate jewelry and porcelain items.
DuMouchelles

Address: 409 E Jefferson Ave, Detroit, MI 48226, United States

Website: DuMouchelles

Opening hours: Tue - Sat: 9:30am - 5:30pm (closed on Sun & Mon)
2. Catch a ballgame or a major live event
Detroit is home to Comerica Park. This world-famous attraction in the city is an open-air baseball park that functions as the home of Major League Baseball's Detroit Tigers. The ballpark take its name after Comerica Bank, which was headquartered in Detroit at the time of its opening. Besides the globally watched baseball matches, Comerica Park is also home to various major events like Hockeytown Winter Festival, live concerts, and soccer matches. The park opened in April 2000 and has a seating capacity of almost 42,000.
Comerica Park

Address: 2100 Woodward Ave, Detroit, MI 48201, United States

Website: Comerica Park
3. Listen to some snazzy live jazz music
For a quintessential downtown Detroit activity, head down to Cliff Bell's for some swanky jazz music, which plays live every night at the restored art-deco club. The club also serves some hearty local fare, including comfort food dishes such as pasta, steaks and other grilled meats.
Cliff Bell's

Address: 2030 Park Ave, Detroit, MI 48226, USA

Website: Cliff Bell's

Opening hours: Mon - Sun: 5pm - 12am

Price: 20 USD
4. Snap a picture at a football stadium
What to do in downtown Detroit, you ask? Ford Field is a multi-purpose domed stadium and the home of the Detroit Lions of the National Football League. Fans of football can come down to the Ford Field and snap a photo on the field for their Instagram handle, or come down to watch one of the many matches playing on the field, which can get crowded especially over the weekend.
Ford Field

Address: 2000 Brush St, Detroit, MI 48226, USA

Website: Ford Field
5. Admire the intricate designs of an opera house
The Detroit Opera House is a majestic and ornate opera house located in downtown Detroit. Many local and international opera shows are held at the opera house throughout the year, including famous operas such as The Marriage of Figaro and La Traviata. Come down to the opera house to enjoy an evening show after a long day of sightseeing, or simply visit the opera house to snap a picture with one of its many ornate walls.
Detroit Opera House

Address: 1526 Broadway St, Detroit, MI 48226, USA

Website: Detroit Opera House

Opening hours: Mon - Fri: 10am - 5.30pm; Sat - Sun: 1pm - 11pm
6. Watch a concert
Many great singers, dancers and performance troupes stop by at Detroit's very own multi-use entertainment venue, the Filmore to perform on their tours. Events are held at the Filmore almost every other night, with events such as Hozier's Wasteland, Baby! tour and Patton Oswalt's stand-up comedy show playing at the venue.
The Filmore Detroit

Address: 2115 Woodward Ave, Detroit, MI 48201, USA

Website: The Filmore Detroit
7. Visit a famous convention centre
Pay a visit to the convention center along Jefferson and Washington avenues, The Cobo Center for a road show or performance. A wide range of road shows and conventions, including the North American International Road Show and the FIRST Championship, an international robotics championship for students, are held there annually.
The Cobo Center

Address: 1 Washington Blvd, Detroit, MI 48226, USA

Website: The Cobo Center
8. Shop till you drop
Shop till you drop at the Hart Plaza, Detroit. A wide range of international brands and local boutique shops can be found along this riverfront boulevard shopping plaza. A beautiful waterfall sits in the center of the shopping strip, providing travelers with great photo opportunities while shopping at the plaza. Many great dining options are available at the plaza as well, from delicious local fare to many international cuisines such as Japanese and Indian food.
Hart Plaza

Address: 1 Hart Plaza, Detroit, MI 48226, USA

Website: Hart Plaza
9. Enjoy the nightlife in a downtown casino
Enjoy Detroit's vibrant nightlife at the MGM Grand Casino. Even for travelers less keen on playing poker or blackjack, many great restaurants and entertainment options are available within this downtown Detroit attraction. Some of these are the Fitness Center & Pool and the renowned steakhouse, Wolfgang Puck Steak. There is also the IMMERSE spa for travelers to relax and unwind.
MGM Grand Casino

Address: 1777 3rd Ave, Detroit, MI 48226, USA

Website: MGM Grand Casino
10. Catch a show at a hip theatre
Fox Theatre is a performing arts theatre known for showcasing great contemporary dance and music. Tickets to shows at the Fox Theatre are affordable and can be pre-booked online. Even if you do not plan on watching a show at the Fox Theatre, you can head down to the theatre to take some great snapshots of its majestic dome ceiling and plush red walls.
Fox Theatre

Address: 2211 Woodward Ave, Detroit, MI 48201, USA

Website: Fox Theatre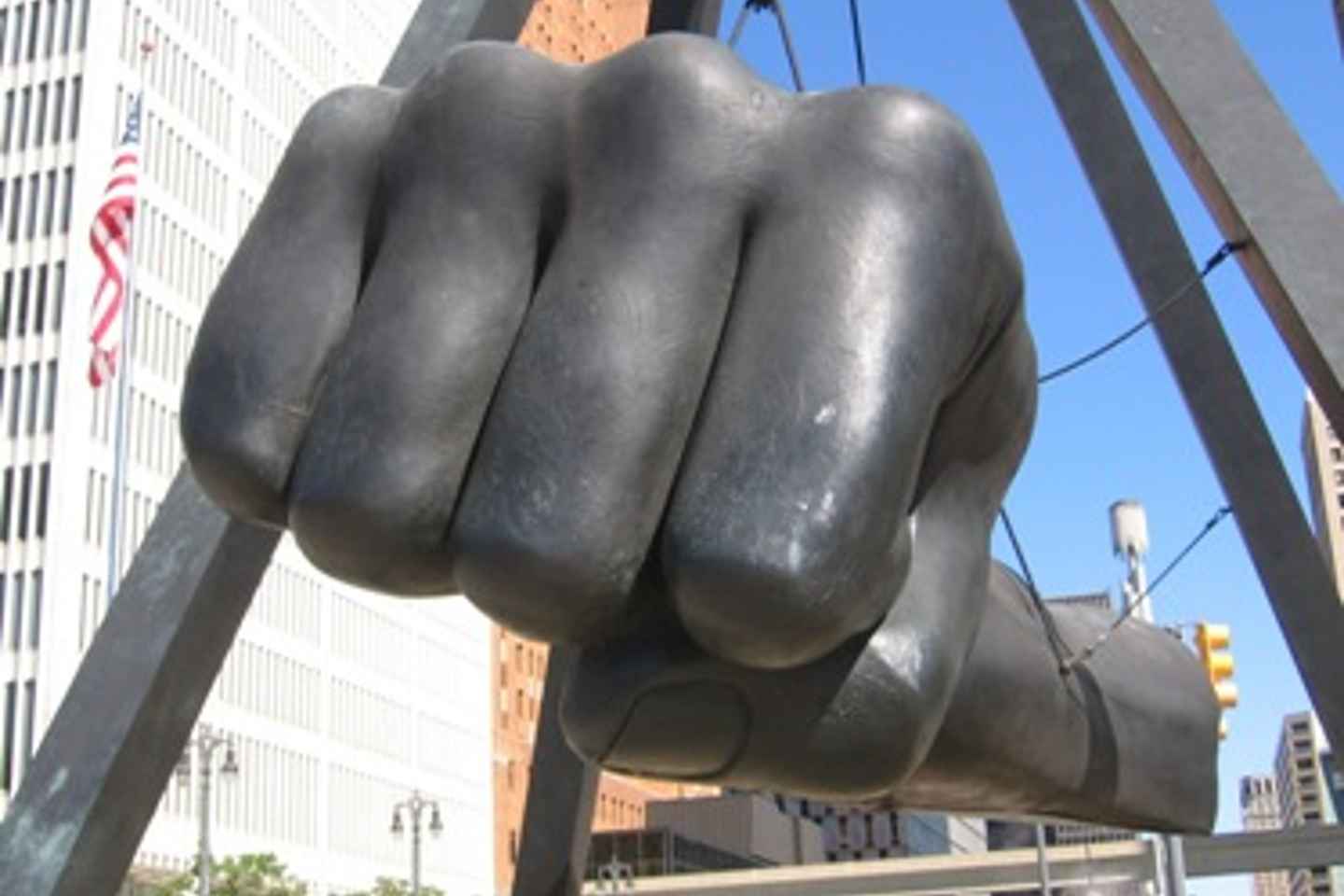 This two-hour tour around Detroit brings you to some of the key landmarks you must see in Detroit, including the Comerica Park, Fox Theatre and the Guardian Building. For guests stopping by Detroit for a day or two, this short walking tour is perfect for you as it allows you to experience Detroit authentically within the shortest amount of time.
Detroit: Downtown Detroit Walking Tour with a Local

Duration: 2 hour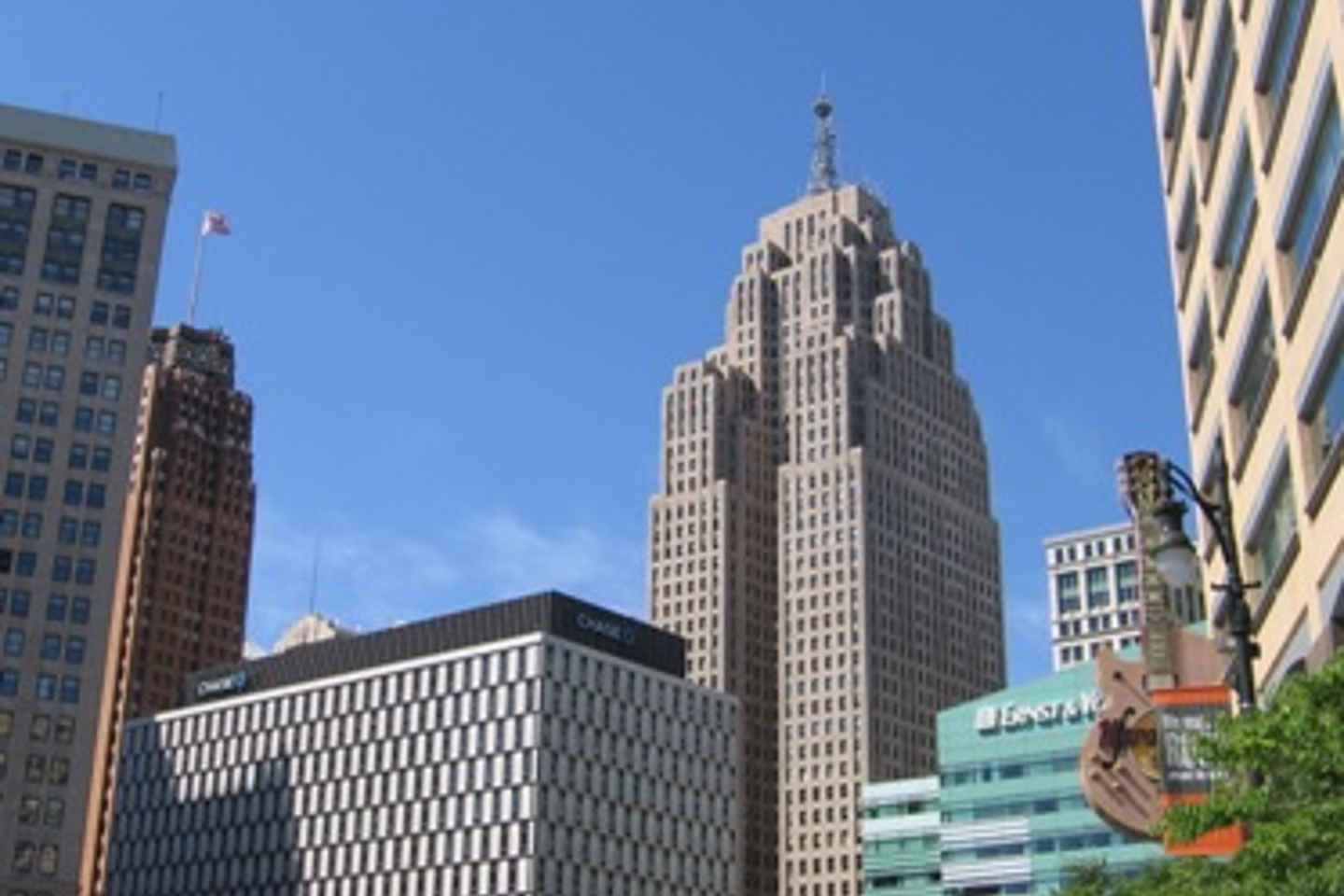 Immerse yourself in Detroit's rich history through this walking tour. The tour, which lasts approximately two hours, covers some of the key landmarks within downtown Detroit. These tourist attractions are of cultural and historical significance to Michigans, including the Guardian Building, Book Tower, Westin Book-Cadillac Hotel and Penobscot Building. A knowledgeable tour guide will give you a deeper understanding of Detroit's economic rise and fall against the backdrop of many architectural landmarks around the city.
Detroit: The Rise, Fall & Renewal Walking Tour

Duration: 2 hour
Many great choices in downtown Detroit
Downtown Detroit is full of great things to do. Whether you want to shop till you drop or watch your favorite local band play some jazz music, there will be something for you to do in Detroit. As soon as you secure your vacation rental, be sure to check out our carefully curated list of best things to do in Detroit!
Disclosure: Trip101 selects the listings in our articles independently. Some of the listings in this article contain affiliate links.
Get Trip101 in your inbox
Unsubscribe in one click. See our privacy policy for more information on how we use your data