Awarded time after time for pristine and clear water, Sardinia is an Italian island with the Mediterranean Sea acting as the boundaries of its beautiful beaches. What's more, apart from some really picturesque beaches, folk traditions play a vital role in Sardinian culture, so one can dive into the 1000-year-old history of this land and get to know more about its magnificent architecture and indulge in some really great culinary delights. Tourists do tend to get overshadowed by major locations like Rome or Sicily, but Sardinia is Italy's best-kept secret. Here are the top things to do in Sardinia, to make your Italian vacation memorable.
1. Explore the ancient hill district at II Castello
Castello is one of the historic districts of Sardinia. It served as a headquarter for military and civil authorities hundreds of years ago. Cagliari is the capital of this island. Among the various places to explore in Cagliari, Castello District, is the Elephant Tower and the San Pancrazio tower which was built in the 14th century. In northern Castello, one can even visit the botanical garden, Orto Botanico dell' Università di Cagliari, which is spread over 5 hectares (12 acres), has over 2,000 species of plants: tropical, succulent and Mediterranean origins, and is an ideal spot for plant-admirers.
Orto Botanico dell' Università di Cagliari

Address: Via Sant'Ignazio da Laconi, 11, 09123 Cagliari CA, Italy

Website: Orto Botanico dell' Università di Cagliari

Opening hours: Tue - Sun: 9am - 4 pm (closed on Mon)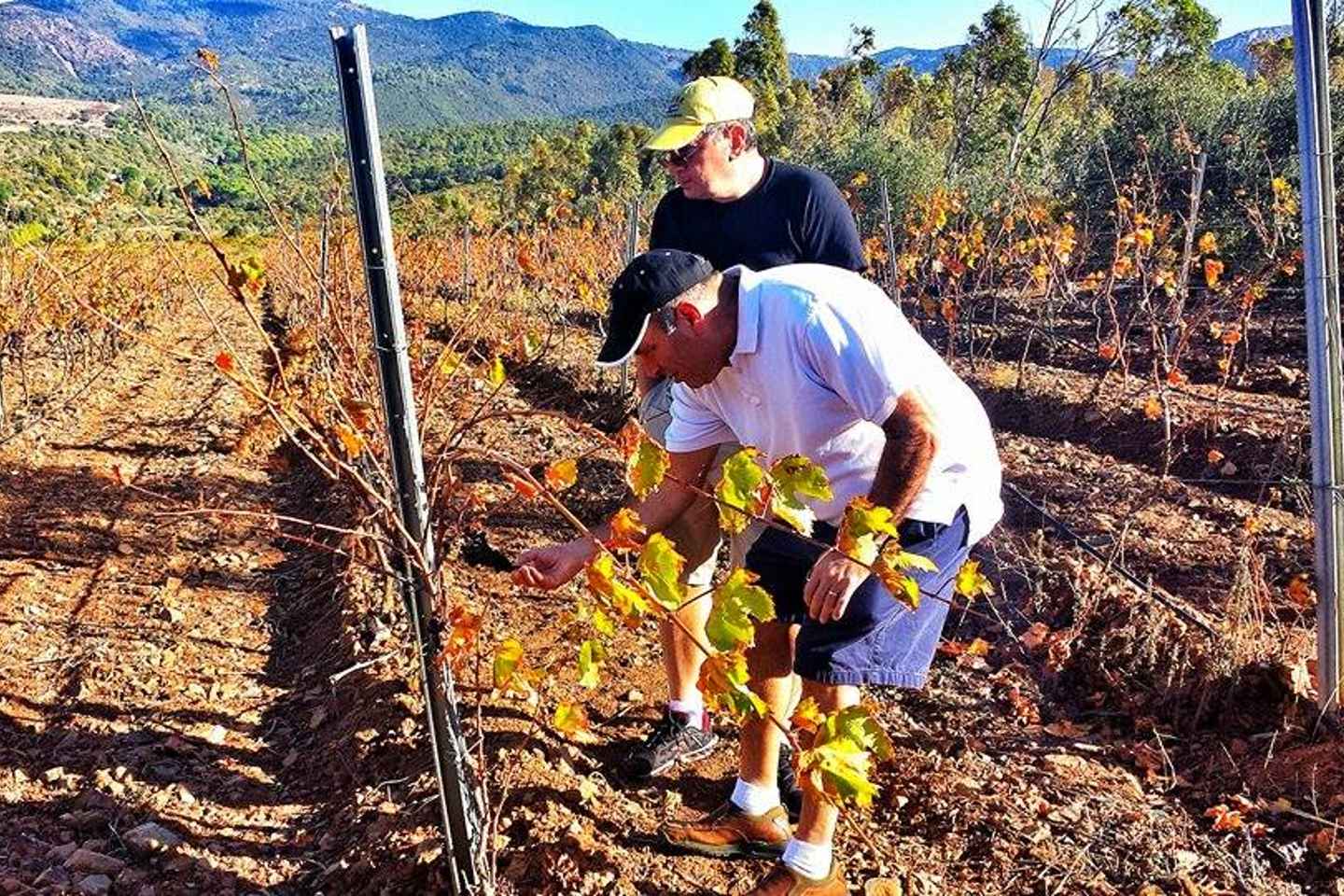 The locally grown variety of grapes, Cannanou (Grenache), is the most widely consumed variety of wine. Cannanou grapes are the most extensively planted, yielding high-quality of this ruby-colored drink. Generally, the red berry gives a sweet taste and is best complemented by dark chocolate, figs and baked fruit. Cannanou is rich in polyphenols, an antioxidant that acts as an excellent lubricator for cardiovascular diseases. A tour of the vineyards is a must for all oenophiles. Once in the vineyard, you'll be accompanied by a knowledgable winemaker/guide who'll demonstrate the different stages of wine cultivation.
Wine Tour Sardinia

Duration: 3 hour
3. Take a boat tour from the beautiful Golfo di Orosei
With the Mediterranean Sea acting as a boundary, the scenic beauty of Golfo di Orosei is truly the island's best-kept secret. Hire a boat and drive around the length of the beach. If lucky, you can even spot dolphins frolicking around. Regarded as one of the best-hued beaches in the European region, and also the cleanest, this is a haven for all beach lovers. Dive into the pristine water and enjoy a glorious time in Sardina's best-kept secret. After your time at the beach, you can shop around the locale and enjoy traditional cuisines.
Blue Driving

Address: Via del Mare, sn, 08028 Orosei NU, Italy

Website: Blue Driving

Opening hours: 9am - 8pm (daily)
Since its discovery in the late 18th century, the cave of Neptune- named after the Roman God of Sea, Neptune, has been developed as an iconic tourist spot. Be acquainted by the impressive columns that hold up the impressive grotto ceiling. Tour one of the finest and largest saltwater lakes in Europe. Reach this splendid stalactite sea cavern via a rented boat or through a 654-step staircase.
Cagliari: Day Trip to Cave of Neptune

Duration: 8 to 10 hours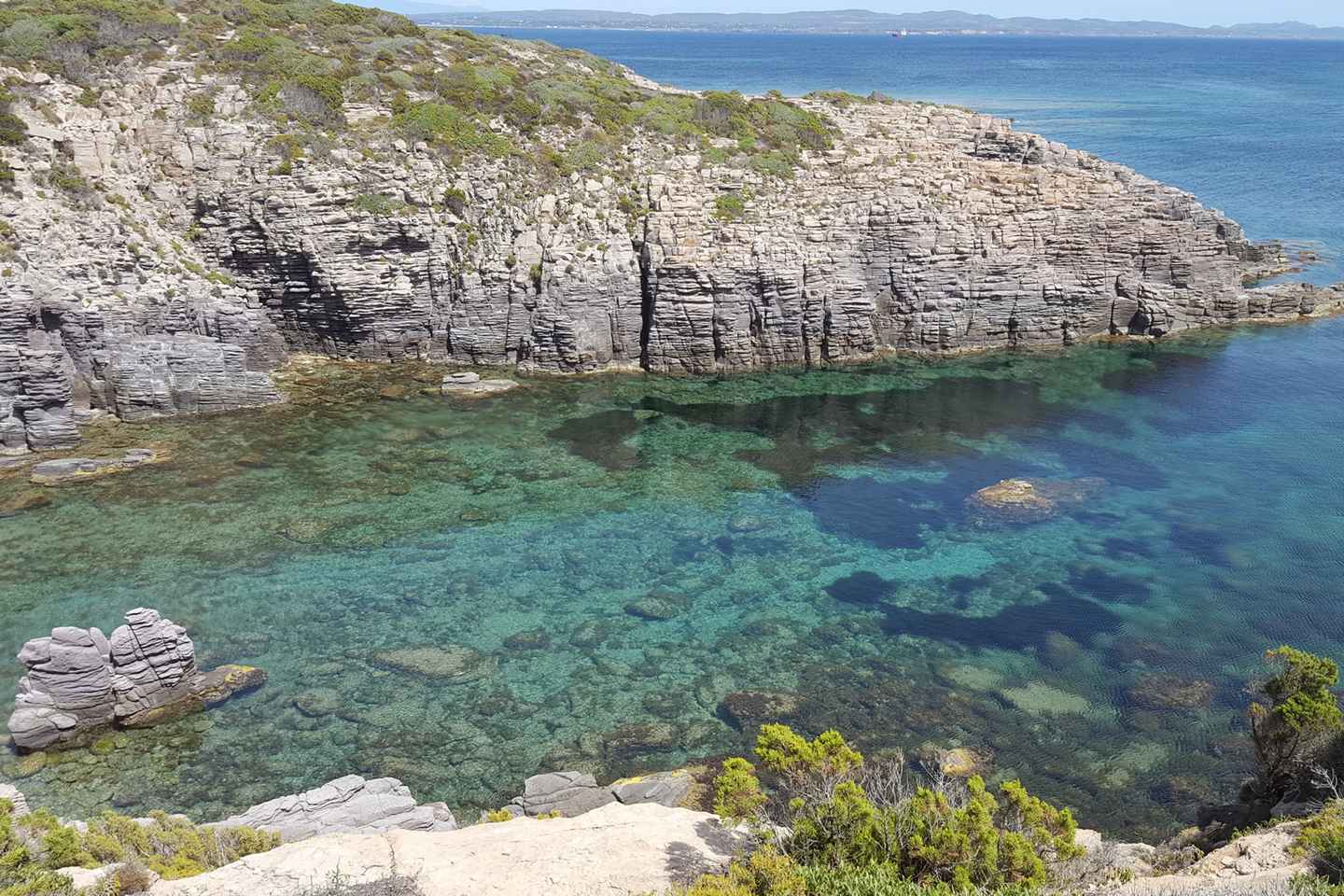 A fishing and resort town located in the southwestern coast of Sardinia, Carloforte is a busy waterfront at the Isola di San Pietro. Tour around the quaint island or swim in the sea, take iconic photos with the naturally dramatic rock formations of the sea, which formed as a result of the volcanic explosion, carving a hilly interior. Thus, it makes for an ideal spot to just drive about the sea and if lucky, one can even spot dolphins, falcons and various wildlife.
Sardinia: San Pietro Island and Carloforte Tour

Duration: 8 hour
Asinara is the second largest island in Sardinia and during the First World War, this land acted as a prison camp, thus deriving its name, Isla del Diavolo which translates to Devil's Island, as it was considered to be a quarantined location. Since the establishment of the national park in 1997, this has developed into an industrious community attracting a wide range of travelers. One can tour on a mountain bike, horseback or by tourist train. Bird watching is one of the most sought-after activities and you can spot falcons or magpie. Some of the indigenous animals of this locale are the Albino donkey, feral horses, various kinds of goats and pigs and mouflon of horned sheep.
Cagliari: Amazing Asinara Island National Park

Duration: 14 to 16 hours
7. Go hiking in Gorropu Gorge
If you're looking for an adventurous trip, hike to Gola di Gorropu. Regarded as one of the most spectacular hikes overlooking the scenery of the magnificent Mediterranean Sea, a trip to the canyons is a must for all those seeking to try out something different. The hike down the gorge is better than the one climbing but also more tedious.
Gorropu Gorge

Address: S.S. 125 km 183, 08040 Urzulei NU, Italy

Website: Gorropu Gorge

Opening hours: 10am - 3:30pm (daily)
Su Nuraxi di Barumini, a splendid architectural delight that was constructed during the 1600-1200 BCE period, is a unique defensive complex. These are circular defensive towers that act as a testimony of the exceptional Bronze Age civilization, giving us an overview of prehistoric architecture, highlighting the natives' political and socio-cultural evolution. It is the only archaeological site listed as a UNESCO World Heritage Site in Sardinia.
Barumini Nuraghe - A must-see in Sardinia!

Duration: 4 hours
An archaeological site that was a former trading post founded by the Phoenicians, Nora is located in the southernmost part of Sardinia. It offers a wonderful landscape where one can visit the Roman theatre, Roman thermal baths and beautiful artwork of mosaics. Also, visit the "Tanit Hill" (Goodness Phoenician temple), The Opus Africanum (the Punic quarter) and Foro. The ruins are perfect for people who just want to unwind by the sea, in the calm weather. Also, enjoy a panoramic view from the southern side of Sardinia and Cagliari.
Nora Tour from Cagliari

Duration: 4 hours
Explore the magnificent Sardinia
So, were you aware of the amazing things this quaint island of Sardinia has to offer? Have you made your itinerary yet? Go, explore these amazing locales before they become overcrowded with tourists. Plan with your friends and family or just go solo! There are many things you can do once in Sardinia and our list above should give you an idea of the best places to visit in the area.
Disclosure: Trip101 selects the listings in our articles independently. Some of the listings in this article contain affiliate links.
Get Trip101 in your inbox
Unsubscribe in one click. See our privacy policy for more information on how we use your data