Panama City is the gateway to tropical hideaways, one of the last main hubs before the wilderness of the Derren Gap and one of the world's most lucrative trading points. Panama City is a mixture of all cultures; mixed with a laid back attitude and a growing sense of cosmopolitan living makes this an exciting city to visit, any time.
But! It's when the sun goes down that the city flares up, with bars, clubs, casinos and other gems all hidden beneath the glittering skyline. To get the most out of your trip we've compiled a list of the best attractions that you can enjoy post sunset; so get your dancing shoes on, you're in for a wild ride.
1. Watch the sun go down from the best view in Panama City - Ocean Sun Casino
Editor's Note: Photo taken from the establishment's official social account
Ocean Sun Casino is one of the most impressive places you can go on your trip to Panama City; from the spellbinding Panama Pool Bar is the highest pool bar in the city, with views that will leave you speechless. When you're feeling hungry head down to the Panaviera restaurant, which is again; the highest restaurant in Panama. Enjoy cocktails as you watch the sun slip behind this gorgeous city before enjoying a dinner made out of the finest ingredients.
You'll need to remember a few things; dress to impress, don't forget your camera and go on a clear evening.
Ocean Sun Casino

Address: Trump Tower, Calle Punta Colon, Punta Pacifica, Panama

Website: Ocean Sun Casino
The cosmopolitan Panama is well known for its nightlife, the Panamanian people love to party and enjoy themselves, the Pisco Sours flowing, bars buzzing with locals and travelers enjoying this city on the tip of South America. It can be tough knowing exactly where to go when you hit up a new city, what bars are the coolest? Where can I shake my tail feather? Luckily Viator is offering an amazing 'Panama Nightlife Tour', which takes you around all of the best parts of the city.
This tour is completely flexible ensuring that you have the time of your life, doing exactly what you want to do. Spread over three sections of Panama City you'll be taken to some of the best places in town, from casinos to bars where you can dance; all you have to do is enjoy this private experience and wonder how many Pisco Sours is too many.
Panama City Night Tour

Duration: 5 hours
Want to see as much of beautiful Panama as possible? Then it is highly suggested that you cruise around this gorgeous city on a Hop On, Hop Off Bus Tour, made even more special if you explore the city as dusk gives in to the night. From the canal to the glittering high-rises and everything in between, including the famous Fish Market where you can enjoy one of Panama's favorite dishes - Ceviche.
The tour runs tickets which last for 24, 48 or 72 hours; we'd suggest going for the longest that you can to fully make use of your time in Panama City and explore the deep history and culture that will be surrounding you.
City Sightseeing Panama City Hop-On Hop-Off Bus Tour

Duration: 2 hours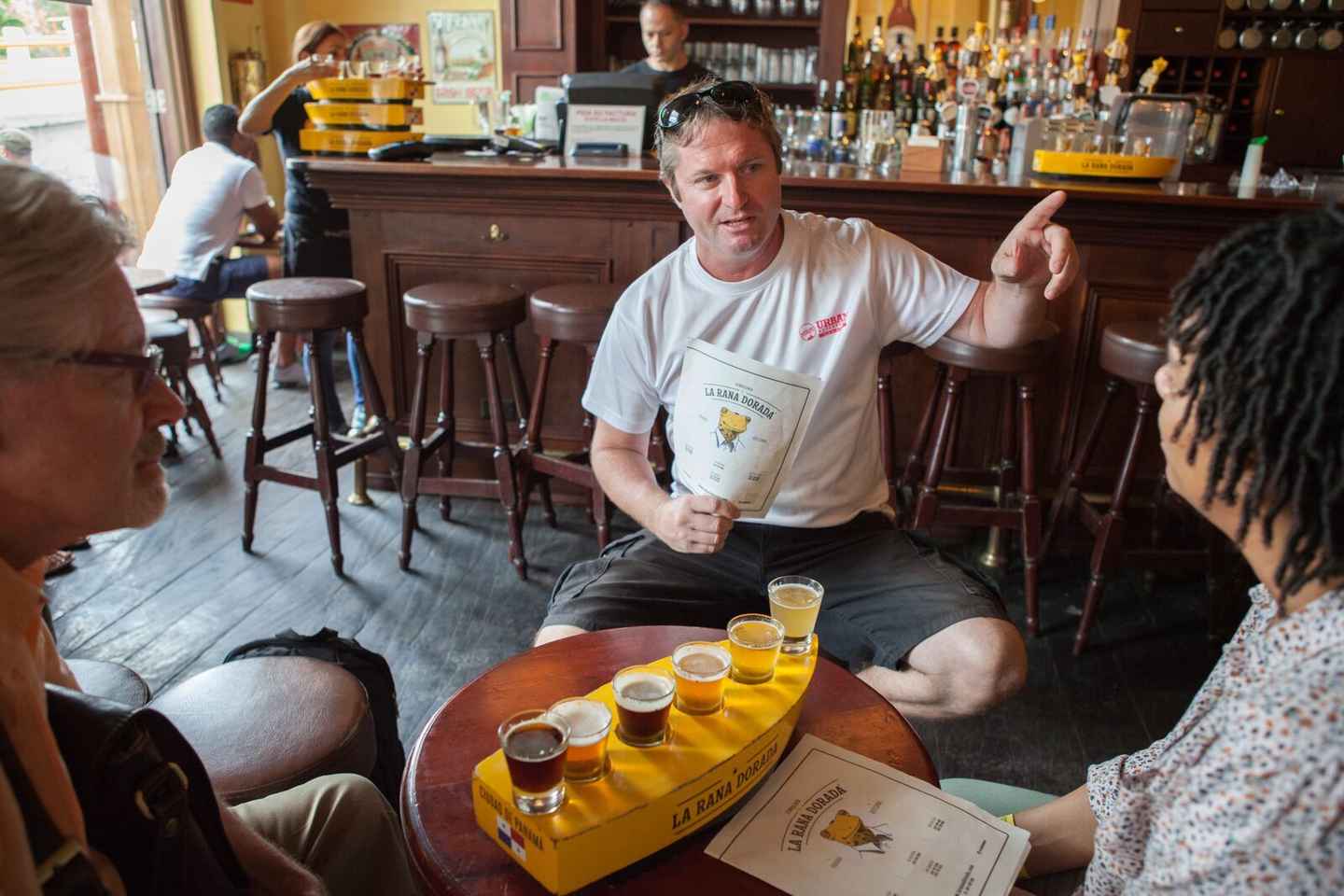 There are a few things that Panamanians love, one being a party and the other being food; over the past few years Panama City has become a hub for haute cuisine; from the delicious coffee to fresh, zesty ceviche. Your tour takes you through the coffee production, and goes into making some of the most delicious and pricey coffee in the world today. You're then whisked back in time as you wander through the cobbled streets of Casa Viejo where you will then get a chance to sample some of the other delights Panama has to offer.
This tour is designed to give you an insight into what Panamanian food is like and how the cuisine is linked to the culture, so go hungry and be prepared to be amazed.
Panama City Food Tour: Taste of Panama Walking Tour

Duration: 2 hour
No trip to Panama would be complete without going to see a Panamanian Folkloric Show, a mixture of music and dancing showcasing the Indigenous cultures as well as the Caribbean and Spanish Colonial heritage. You'll be mesmerized by the ladies in their white fluffy dresses and flowers as they showcase their beautiful country.
Your evening is complete with pickup and drop off to your hotel and a delicious traditional Panamanian dinner at the show; making your evening a true Central American treat, not to be forgotten for a long long time.
Panama City Folkloric Show and Dinner

Duration: 2 to 3 hours
Have an evening spent in the beautiful Colonial Old Town of Panama City; on this Panamanian Party Night; with traditional music and a traditional show which transports you to another time and place as the dances showcase the battle between good and evil, with devils dancing with angels to battle in this folkloric story of Panama.
Of course, no evening in Panama would be complete without drinks and dinner, a selection of delicious dishes would be brought to your table ready to zing your taste buds back to reality with a mixture of Panamanian, African and Indian flavors. Your evening will be an assault on your senses in a spectacular way; from the colors of the show to the flavors of the exciting cuisine, this is an evening not to be missed.
Panamanian Party

Duration: 3 hours 30 minutes
Visit the UNESCO-listed Casco Antiguo; the beautiful seaside suburb of Panama which was founded after pirate Henry Morgan burned the original settlement to the ground; since then Casa Antiguo has seen a colorful past, full of different characters and political turmoil. Now this seaside suburb has been restored to its former glory, with cosy cafes and buzzing bars.
As the city cools off, Casa Antiguo heats up; this tour takes you to some of the most relaxed bars and to eat a Panamanian à la carte dinner as you sit back and people watch as the sun goes down on this amazing quirky suburb.
Private Casco Antiguo Evening Tour

Duration: 5 hours
Forget Bangkok, Paris, London and New York; there's a new foodie capital and that is Panama City. With food made out of fresh ingredients; fresh seafood, delicately spiced, fresh fruit, vegetables, all washed down with the finest craft beer and rum cocktails. This two-hour culinary tour takes you through the finest parts of the city, including the UNESCO World Heritage Site of the Metropolitan Cathedral and the beautiful part of the city that is Casa Viejo.
You'll have a chance to enjoy all of the Panamanian coffee, chocolate, ceviche, rum cocktails and other delights that this beautiful city has to offer.
Taste of Panama City: Walking Tour with Food and Drinks in Casco Viejo

Duration: 2 hours
A city between two continents
Panama; the city between Central and South America; the city which lies between the Pacific and Caribbean, a cocktail full of interesting bars, clubs, food and most importantly - the people, make the great city what it is. From the Cuban music halls to the casinos and rooftop bars, Panama has it all. Your trip to this electric city, colorful city will be sure to be one that you remember - even if you do succumb to the temptations of the rum cocktails.
Disclosure: Trip101 selects the listings in our articles independently. Some of the listings in this article contain affiliate links.
Get Trip101 in your inbox
Unsubscribe in one click. See our Privacy Policy for more information on how we use your data