Bangalore, the Silicon Valley of India, is a city with most number of pubs in Asia. That's an interesting fact considering the cities it has left behind in the counting. The city has developed in recent years with a burgeoning young population and a large expat community. This has revolutionized the nightlife in Bangalore. The city now plays host to some of the best pubs in the country, therefore, making it a favorite destination for night owls. There are many things to know before visiting Bangalore so read on to discover more about this city and find out about the best places to visit and things to do in Bangalore at night.
Check out the budget hotels and vacation rentals in Bangalore for your accommodation needs.
Photo is only for illustrative purposes
The place is a savior to all those party freaks who do not know where to head once the lights in the town are turned off. If you love the long drive in nights, then make your way to rasta cafe. Located almost 50 kilometers (30 miles) away from Bangalore on Mysore Road, Rasta is a perfect place to hang out with friends around midnight which will be open for 20 hours in a day (9 am to 5 am). Note that they are closed on Mondays.
Rasta Cafe

Address: Bangalore - Mysore Road, Mayaganahalli, 562128 Ramanagara, Karnataka

Website: Rasta Cafe
Rasta Café Midnight Cycling Experience in Bangalore

Duration: 7hrsDuration
Nature lovers have much to cheer about in Bangalore. Sign up for the Skandagiri night trek for a unique experience. Skandagiri is located just a couple of hours away from the city and offers a hike of about 4 to 5 hours. Study the stars, make new friends over a campfire, and wake up to the chirping of birds signaling the sunrise. For the night lover who values peace and is a hiking enthusiast, this is among the best things to do in Bangalore at night.
Skandagiri night trek

Address: Skandagiri, Warasiguda, Padmarao Nagar, 500062 Hyderabad, Telangana

Website: Skandagiri Night Trek
Skandagiri Sunrise Trek from Bangalore
3. Head out to Ramanagara
Trek at night over the rocky hills where the blockbuster movie Sholay was shot. Ramanagara is just 50 kilometers (30 miles) away from Bangalore. As the wheels roll over the Bangalore-Mysore highway, enjoy your sip of a cup of sizzling coffee at the Rasta Cafe.Park your vehicles in a safe spot, trek around the boulders exploring the adventurous site. Set up a nice cozy camp to spend a thrilling night amidst nature, away from the city as you camp under the stars. Laze around the lush greenery and granite boulders with your gang.
Ramanagara

Address: 562159 Ramanagara, Karnataka

Website: Ramanagara
4. Go for a long drive on the Devanahalli Airport Road
For people who love driving, or are avid bikers, the well maintained Devanahalli Road is nothing short of a treat. When the traffic dwindles, this road offers the perfect solitude to have a night drive in Bangalore. Cruise down the wide road which leads out of the city in the company of friends or alone, listening to your favorite music.
Long drives at Devanahalli Airport Road

Address: KIAL Rd, Devanahalli, Bengaluru, Karnataka 560300
The Antara Gange is a mountain approximately 68 kilometers (40 miles) away from Bangalore. This place is easily accessible by car. Once there, you will find that the place is filled with hillocks and caves formed from volcanic rocks. This location is perfect for a bonfire or even a night hike if you are feeling adventurous.
Camping at Antara

Address: Antara Gange, 563101 Vibhuthipura, Karnataka
Anthargange Sunrise Trek with Cave Exploration from Bangalore

Duration: 12hrsDuration
There are rows of eateries spread across an entire street at the Sajjan Rao Circle in Bangalore. This eat-street serves a variety of lip-smacking food including North Indian and Chinese cuisine.The food here is appetising, easy on the palate, and easy on the wallet. The whole street serves the hungry Bangaloreans till 2 a.m. Sajjan Rao Circle Eat-Street is a vibrant part of Bangalore nightlife. Add a twist to late-night snacking and enjoy a meal here.
Sajjan Rao Circle Eat-Street

Address: Old Market Road, VV Puram Food Street, Sajjan Rao Circle, 560004 Bengaluru, Karnataka
Bangalore Food Walking Tour, India

Duration: 2hrsDuration
7. Check into a nature adventure camp at Kanakapura
Kanakapura is located approximately 50 kilometers (30 miles) away from the city. The best way to enjoy a peaceful time in or around Bangalore is by going on a midnight nature adventure camp at Kanakapura. Indulge yourself in the exciting experience and tick this off your things to do in Bangalore in night list.
Nature adventure camp at Kanakapura

Address: Hanumanahalli, Tholasidoddi, Karnataka
8. Grab a coffee at the JW Marriott Bangalore coffee shop
Have a cup of joe to keep you going.The coffee shop at JW Mariott on Vittal Mallya Road is the go-to place for coffee lovers. When the rush of the day dies down, head to this 24-hour coffee shop for a cuppa and a snack to keep you on track for the huge night you have planned ahead.
JW Marriott Bangalore

Address: 24/1, Vittal Mallya Rd, KG Halli, Shanthala Nagar, Ashok Nagar, 560001 Bengaluru, Karnataka

Website: JW Marriott Bangalore
Many youngsters take road trips to this place during the weekends. Let your soul enjoy the tranquility as you spend a night camping amidst nature in the backwaters of Manchanabele Arkavati River backwaters. Drive down to this place which is just 40 kilometers (25 miles) from Bangalore. To camp next to the waters, to listen to the wind gushing over the water, the rustling leaves and the moisture laden breeze is an experience you do not want to miss. During the daytime, you can enjoy Kayaking and swim under the proper guidance of an expert team. Bonfire at night will add the charm to your trip. So gear up and revel in the enthralling beauty.
Camp by the riverside of Manchanabele

Address: Manchanabele, Karnataka
Manchanabele River Side New Year Camping Experience from Bangalore

Duration: 13hrsDuration
10. Enjoy a night out at the High Ultra Lounge
The sky is the limit at the Ultra High Lounge in Bangalore. Its 31st-floor rooftop is one of the best night out places in Bangalore. It is a classy lounge with a bar and restaurant among the stars. Patrons can stay in one of four dining rooms; each one of which is particularly designed to have a unique atmosphere and mood. There is also a bar and dance floor, where you can literally dance among the stars. In addition to eating, drinking, dancing, and making merry, you can get a breathtaking, panoramic view of the city and night sky!
High Ultra Lounge

Address: World Trade Center, Bangalore Brigade Gateway Campus, Bengaluru 560055, India

Website: High Ultra Lounge
11. Unwind at The Humming Tree
The Humming Tree is a rooftop restaurant and bar that is wonderful both day and night. During the daytime, it has a playful and lively atmosphere. People can enjoy brunch and board games. As the sun sets, the restaurant becomes even livelier as it is one of the best places to visit in Bangalore at night. People from all nationalities and walks of life come to enjoy live music, drinks, friendly ambiance, and wonderful company. If you are interested in unwinding after a tiring but eventful day of exploring Bangalore and listening to Indian music, then definitely check out Humming Tree.
The Humming Tree

Address: #949, 1st Floor, 12th Main Road, Indiranagar, Bangalore - 560038

Website: The Humming Tree
Bangalore has clubs in every main area. Indigo Live Music is a well known club which has themed events occurring on a regular basis. This place has served the nightlife in Bangalore for years now. This is one of the oldest yet most popular places among the headbangers in Bangalore. Indigo has stood up to the reputation of being the most exhilarating place in the town.
The joint plays host to some of the best DJ's in the country. Also, it gives a platform to many rock bands throughout the entire week. The rooftop of the two- storey pub gives a magnificent view of the city skyline.
Indigo Live Music Bar

Address: 71/72, Jyoti Nivas College Road, 6th Block, Industrial Layout, Koramangala, 560095 Bengaluru, Karnataka

Website: Indigo Live Music Bar
Bengaluru Pub Crawler - Nightlife Walking Tour

Duration: 4 hours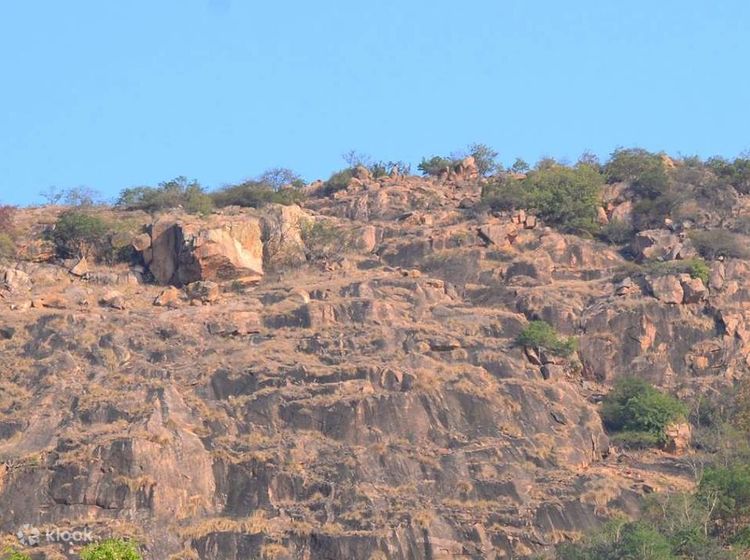 Indulge in the natural beauty of the region and enjoy a hike that's perfect for beginners. Makaligurga night trek from Bangalore is an experience you shouldn't miss. An experienced guide will join your group as you trek up the hills. On your way to Makalidurga Fort, wonderful views of lakes, monoliths, expansive grasslands, and the important Makalidurga Railway Station will be visible. Makalidurga Fort is also a historic spot, so there is much to discover. Marvel at the night sky and the fireflies around you, and keep warm by the campfire. As the morning dawns, catch the marvelous sunrise and have a delicious breakfast of some of the best local dishes.
Makalidurga Night Trek from Bangalore

Duration: 13hrsDuration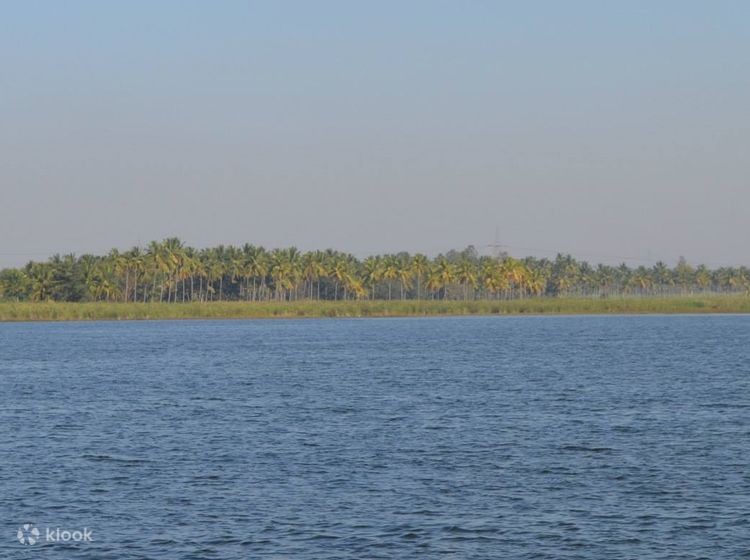 Kunti Betta is a stunning and wonderful destination just on the outskirts of Bangalore. Its historic importance to the city makes it a prime location for those who would like to experience a 125-km (77-mi) night trek. It is the perfect adventure for hikers who want to experience a more advanced terrain with dense vegetation and rocky hills. Enjoy heading up to the peak of Kunti Betta and watch the gorgeous sunrise. The breathtaking views will surely make the trek worthwhile.
Kunti Betta Sunrise Trek & Water Activities from Bangalore

Duration: 15hrs30 Min Duration
15. Catch a movie at Funzone 7D FX Theater
Editor's Note: There's no photo available at the time of writing
If you're looking for something more modern and you're a fan of movies and cinemas, then you should definitely check out 7D Funzone FX Theater. Located in Garuda Mall, Bangalore, this studio is fun-filled and perfect for families or groups of friends looking to hang out until late. The place is open until 9 pm and is ideal for those who want to experience a movie with full effects. More than just 3D, the place offers a state-of-the-art cinematic experience with additional effects such as fog or smoke and motion-enabled chairs. Be part of this one-of-a-kind experience and share it with your family and friends.
Funzone 7D FX Theater

Address: Ashok Nagar, Bengaluru, Karnataka 560025, India

Opening hours: 10:30am - 9pm (daily)
Now you are not forced to watch boring channels at night, go out and bang on!
From getting tipsy in a bar to detoxing in the lap of nature, the above-mentioned places are among the best places to visit in Bangalore at night. Exploring the Silicon Valley of India will leave you with a glimpse of the future of India. The city's reputation as a safe city adds an extra zing to the nightlife in Bangalore. Check out the things Bangalore is famous for and experience Bangalore's nightlife to get two different perspectives of the glamorous city.
Frequently asked questions about best things to do in Bangalore at night
1. What should I not miss in Bangalore?
To learn more about the culinary scene in Bangalore, visit VV Puram food street as it has numerous food stalls offering different varieties of local delicacies, from south Indian food to north India street delights. Also, Indiranagar is a spot you should not miss if you want to experience the vibrant nightlife of the city. It is the hub of pubs, quaint cafes, exclusive restaurants, and luxury shopping.
2. What are the best one day night treks around Bangalore?
Bangalore boasts numerous night time activities and one of the most popular is night trekking. And some of the best places for one day-night trek here are Skandagiri and Anthargange.
3. Are there any night out places near Bangalore?
Bangalore offers numerous nightspots that will make your night a memorable one, including having a drink at High Ultra Lounge and dance to some beats at the Indigo Live Music Bar.
4. What are the best pubs in Bangalore?
Bangalore is known for having two many pubs and if you're looking for the best, you can check out the Indigo Live Music Bar, ABC, Skyye, Toit, and High.
Disclosure: Trip101 selects the listings in our articles independently. Some of the listings in this article contain affiliate links.
Get Trip101 in your inbox
Unsubscribe in one click. See our Privacy Policy for more information on how we use your data