Tokyo is a modern city with a traditional flair. It is the best holiday destination for guests who love to explore unique cultures, taste amazing food, and be surrounded by the tallest, most impressive buildings. Many stores line the streets of Tokyo and many Japanese brands are found in this wonderful city. If you're hoping to shop and also explore Japanese culture in a fun and glamorous way, a visit to this town must be part of your itinerary. However, as a visitor in the city, it can be intimidating as Tokyo is a big place, and finding exactly what you're looking for can take some time. These shopping tours take away the stress of finding shopping malls and allow you to really appreciate and enjoy what the city has to offer. Check out the list below.
This shopping tour allows you to find unique gifts to take home. It involves a two-hour tour with a geisha guide. You will get to visit flea markets and stalls outside the shrines where traditional wares are found. The tour guide will help you bargain and also tell you more about Tokyo. Guests who are lucky will get to see a bride well dressed for her wedding or children coming of age ceremonies. This experience will make your trip to Tokyo memorable.
Traditional Antiques Market Tour Tokyo

Duration: 2 to 3 hours
Ever been to Shibuya? If not, this is the perfect chance to explore the town's attractions and shop in the best places. This tour lasts for almost two hours and allows the visitor to experience the big crossing where over 3000 people cross the road at once. You get a local guide who speaks English or Japanese. The tour will take you to see the off beaten path of Shibuya to discover hidden restaurants and bars. Also, you can ask for personalized advice about places to see, eat, and shop. Wear your comfortable shoes, pick your wallet and get to explore one of Tokyo's colorful towns with a private local guide.
Shibuya Official Walking Tour

Duration: 80 to 100 minutes
Kimono is a traditional Japanese wear. They have T-shaped, Dambi-straight-lined robes with attached collars and long, wide sleeves. It is worn such that the hem falls to the ankle. Lovers of fashion will definitely enjoy this two-hour kimono shopping tour. The tour guide takes you to several kimono stores as you search for the perfect color, design, and fabric. Your tour guide may be the first westerner to become a geisha in Japan or a Sayuki trainee. Get engrossed in the Japanese culture during your tour as you also get to experience new ideas of looking presentable.
Kimono Shopping Tour in Tokyo

Duration: 2 hours
Live out the luxury shopping trip of your dreams on this guided tour around Tokyo. It is a private eight-hour tour either by bus, limo or van. Every aspect of this tour is the visitor's choice, including the place of shopping; you get to choose four shopping stops from a range of iconic Tokyo retailers. You will get to explore the best boutiques, electronic stores, and department stores in Tokyo. You also get to keep your shopping bags in the vehicle as you move from one shop to another. This shopping experience is exclusive to only you, your guide and your group; no other parties involved.
Private Tokyo Custom Shopping Tour by Chartered Vehicle

Duration: 8 hours
This is a unique four-hour tour that gets you to experience the Japanese culture. The tour includes four different stops. The first stop is at a 'depachika'. This is a food court at the basement level of Tokyo departmental stores that let you explore a diverse range of foodstuffs. You will be able to take out some meals. The next stop is Kiyosumi Teien Garden, a recreation center by the lake. Here, you get to experience nature and some alone time. You will also stop at an old shrine where you will view the mantra which protects the facility from harm. The last stop is a shopping street at the Sunamachi Ginza. It is a home to local vendors who offer a variety of items. Get your wallet and your bargaining skills ready as you prepare to explore this with your tour guide.
Tokyo Shotengai Shopping and Depachika Food Court Walking Tour

Duration: 4 hours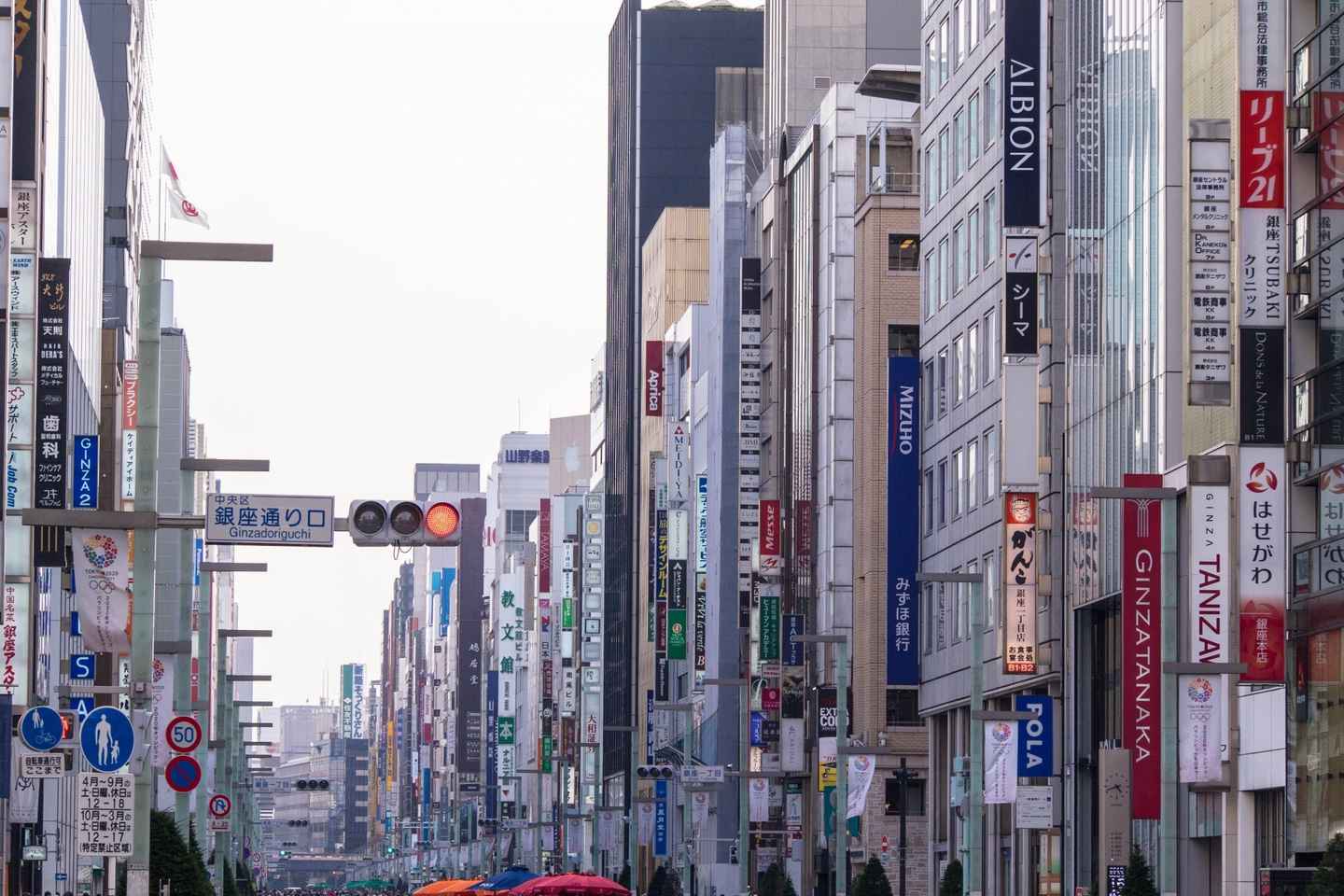 This is a shopping tour by a private chartered vehicle. Not only will you be taken around the shopping areas in Tokyo but you will also get to see the attractions of the city. This service picks you from your hotel at the requested time and drops you off after eight hours. The interesting part is that the tour involves one group so you will not need to be taken shopping with other tourists, and you will also get to choose the places you'd like to shop from. Tour guides who can speak in English are available and they also have a complete understanding of the streets of Tokyo.
Tokyo: 1-Day Personalized Shopping Tour with Driver

Duration: 4.5 hour
Lots to offer
Tokyo has a lot to offer to the locals and even more to the visitors. Whether fancy, luxurious, cultural or simple, Tokyo will not fail to deliver. Visitors who are in Tokyo for a vacation will love the variety of shopping experience in any of the tours above.
Disclosure: Trip101 selects the listings in our articles independently. Some of the listings in this article contain affiliate links.
Get Trip101 in your inbox
Unsubscribe in one click. See our Privacy Policy for more information on how we use your data