Few countries in Southeast Asia are able to offer you what the tropical island of Phuket in Thailand has to offer: miles and miles of long golden sands, stunning coastline, and postcard-perfect sceneries that look like some sort of hidden heaven. It doesn't matter how many times you've been to this magical island, it will keep luring you to go back again! There are dozens of things you can do here, however, some of the top holiday activities to enjoy are snorkeling, going on a boat tour, scuba diving, and even parasailing. If you want to explore more places outside Phuket, read this list of the best day trips from Phuket, Thailand.
International tourists may know this natural wonder for being the backdrop for one of the scenes in "Star Wars: Episode lll - Revenge of the Sith". However, even prior to being featured in the movie, the site was already well-known for its magnificent landscapes, which features breathtaking natural caves, dense marsh, and stunning lagoons. Visitors who come here in groups usually opt to explore the area via boat or speedboat, whereas solo travelers like to go kayaking. After you're done exploring the water, head over to Naka Island for a swim, then to Panyee Village for a culinary tour.
Duration: 9 hours
The islands that are dubbed as the best in the entire country for diving and marine observation earns its reputation due to its white sand beach and spectacular coral ecosystem. Feel free to explore the water area by speedboat or boat, however, the most popular activities here are diving and snorkeling, which are best done from December to April. This is the time when the temperature is the most comfortable to do these activities. If those two activities aren't your thing, you can also do a marine life watching tour, where you might catch a glimpse of large sea creatures such as whale sharks or manta rays.
Duration: 9hrsDuration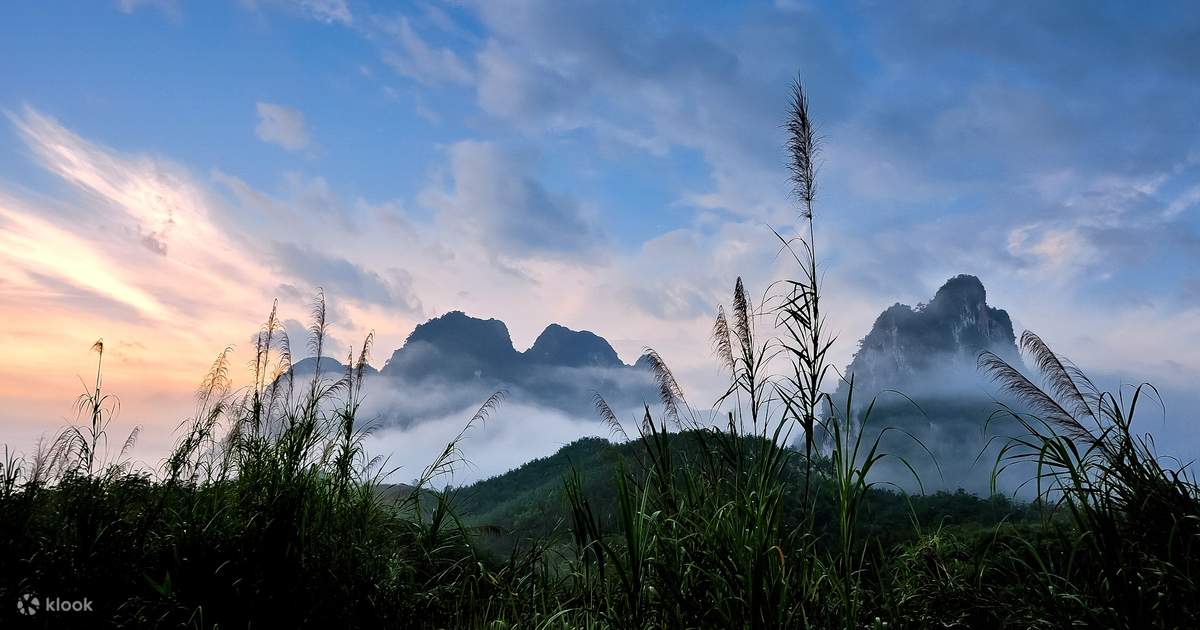 There aren't many rainforests in Thailand that can be easily accessed using public transportation by tourists, however, Khao Sok National Park is an exception, and that's what makes it popular among tourists. The main places of interest here are the limestone hills, waterfalls, Cheow Lan Lake, and the tranquil forests. A word of advice for those who plan to come here: don't try to tour the place on your own because it's gigantic, and you might end up paying just as much as you would if you were on an organized tour.
Duration: 12hrsDuration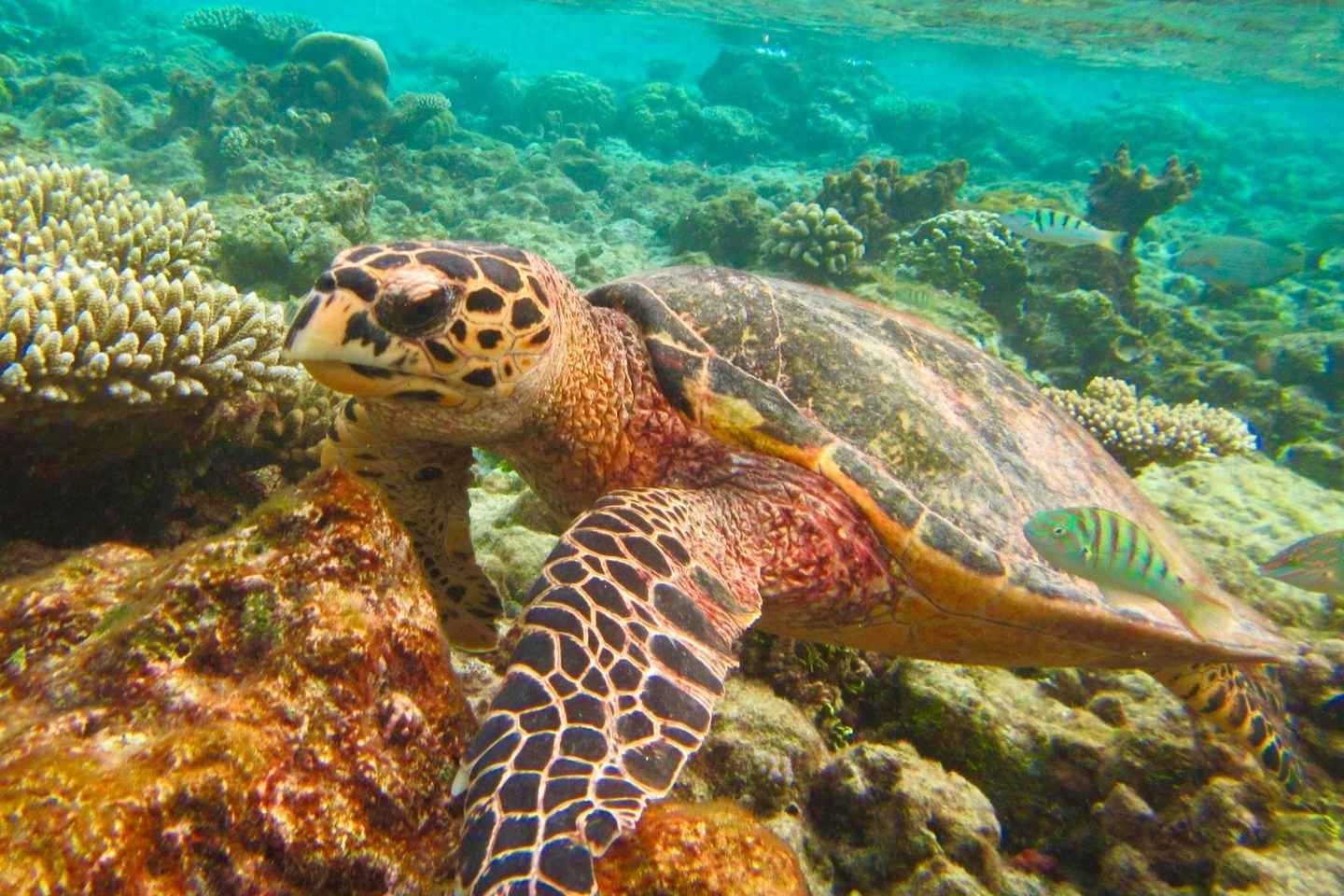 Crystal-clear waters with a pristine coastline and surrounded by dense forests as well as huge boulders - if a piece of heaven on earth does exist, Similan Islands would be it. It's no surprise that due to its magnificent beauty, the site often makes it to the list of the most beautiful diving places in the world. Its landscape isn't the only thing about the place that attracts tourists from all over the world, it's also worth mentioning that that biodiversity adds to its appeal. Beneath the sea is where all kinds of underwater species that make up the site's rich ecosystem live.
Duration: 8.0 hour
Featured in the 1974 James Bond movie "The Man with the Golden Sun", Ao Phang Nga National Park is a hidden paradise situated on the coastline of the Andaman Sea. The best time to visit the park is from November to February, as that is the time when the temperature falls to a low level, creating the perfect weather for any outdoor activity. Come during the hot season, which is from April to June, and you might risk getting sunburn because that's when the temperature reaches its peak. If you're traveling from Bangkok, it will take half a day to reach the park. A pristine beach, a gorgeous formation of limestone rocks, and vast, lush landscapes are what await you at this site.
Duration: 8 to 9 hours
When locals think of Krabi, they think of miles of unbroken pristine seashore and the vast uncharted area beyond it. This place is actually quite easy to access, as there is an airport that is open to both domestic and international flights. There is also a growing number of new facilities that support plenty of holiday activities. Some of the most beautiful sites in Krabi, such as Railay Beaches and Caves, Koh Poda, and Emerald Pool are best experienced from aboard a luxury cruise or a speedboat. When visiting Phuket, be sure to also book your trip to this magnificent place.
Duration: 9 hours
Several kilometers away from the southeast of Phuket is where a paradise called Coral Island, or more commonly known as Koh Hae, is located. There are two beaches on this island that are both crowded during the day and serenely quiet by night: Long Beach and Banana Beach. Most tourists go to Banana Beach for an unforgettable diving experience, then make a stop at Long Beach to sightsee the beach's remarkable coral garden. Some tips to remember for tourists who plan to get in the water: stop by the pier to buy some beach shoes to help protect your feet from the abrasive surface of the seashore - you can get them for a price cheaper than if you buy them on the island itself.
Duration: 8 hours
Comprised of six different islands, Phi Phi Islands is a paradise located among the large islands of Phuket and the Straits of Malacca coast. Like most archipelagos in the country, Phi Phi Islands is comprised of multiple islands. The main regions are Phi Phi Leh and Don. The first one is known for its beautiful shores, whereas the second one is where you'll find breathtaking beaches and bays, such as the infamous Maya Bay that you probably know about from the 2000s movie "The Beach" starring Leonardo Di Caprio.
Duration: 9 hours
One of Thailand's last remaining unspoiled islands, Ko Yao Noi is a Shangri-la sandwiched between two bigger and more popular tourist islands - Phuket and Krabi. The island is the epitome of hidden beauty, offering wandering visitors a sanctuary where they can relax and escape the hustle and bustle of modern life. If you're tired of being treated like how people would treat tourists in other places in Thailand, well the good news is that here, the locals don't really do that. They won't try to sell you stuff, just greet you in a casual manner then go about their business. As the locals are mindful of our need to be left alone, so should we to their traditions and customs by wearing modest clothing while wandering around the place.
Duration: 8 hours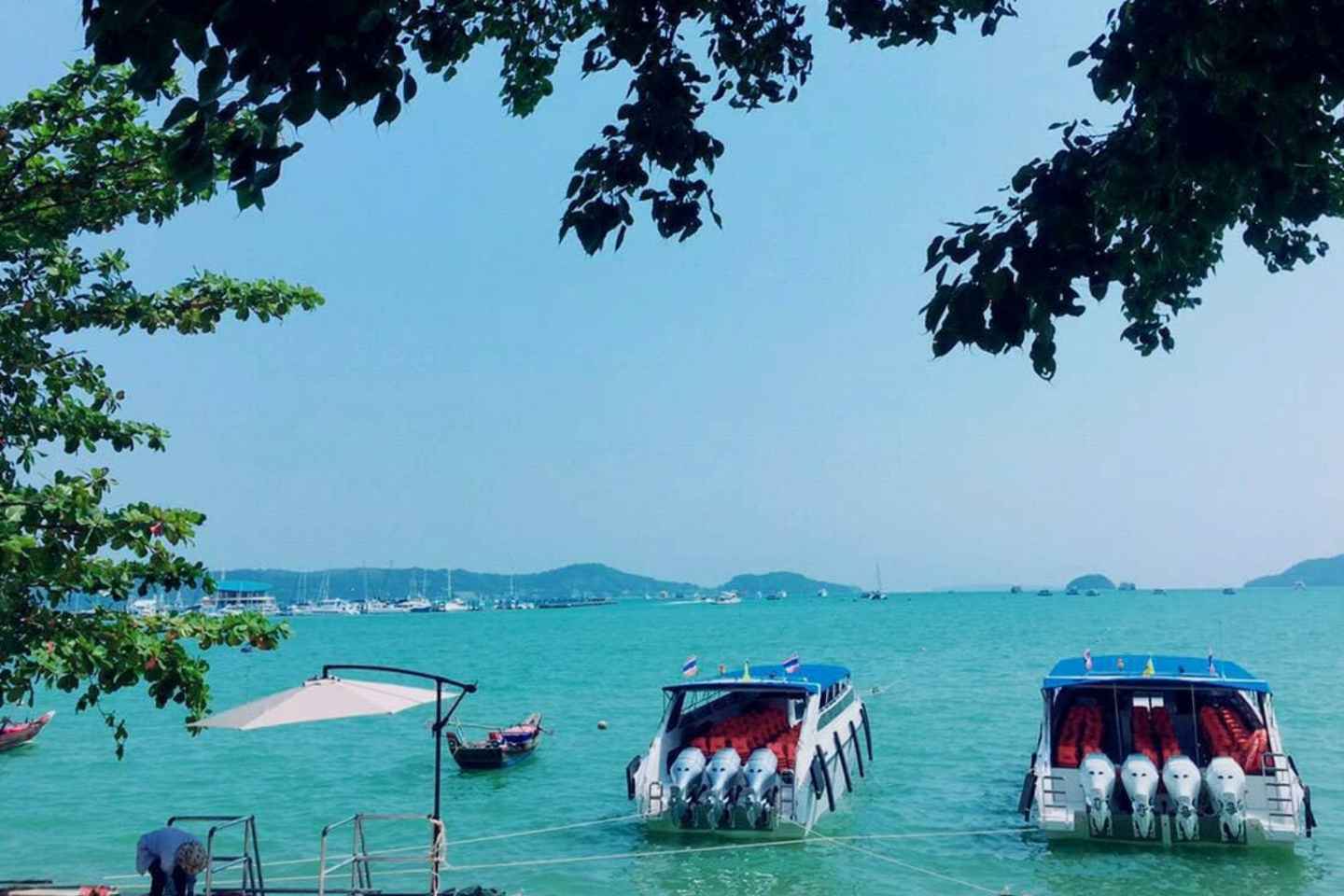 Named as one of the top-rated diving destinations in the country, the uninhabited islands of Racha are where you might want to go for a holiday in Thailand. Located some kilometers away from Phuket, the islands host a number of cottages and resorts for those who want to extend their stay here. The clear waters and shimmering white sands get crowded fast during the holiday season. Be sure to plan your trip in advance so you can enjoy the beauty of the island in peace.
Duration: 12 hour
Phuket, the jewel of Thailand
It's no exaggeration to say that Phuket is the nation's main treasure. As you can probably tell from reading the list, there is no way one could explore the vast island within a day or two, plus there are so many other destinations nearby that you can see. You need a solid plan in order to make the most of your trip. Make sure to thoroughly read the article to know when is the best time to visit these places, the do's and don'ts, and also for any tips that will help make your trip more convenient. In short, don't forget to pay attention to your surroundings while you're having fun. For an adventure that you won't soon forget, come down to Phuket.
Disclosure: Trip101 selects the listings in our articles independently. Some of the listings in this article contain affiliate links.
Get Trip101 in your inbox
Unsubscribe in one click. See our Privacy Policy for more information on how we use your data