Sitting along the mystical Douro River estuary is a beautiful coastal city in the northwestern part of Portugal and one of the most popular cities in the Iberian Peninsula – Porto. Its charming vibe and a wide array of awe-inspiring attractions have made this vibrant city one of the most sought -out tourist destinations in Western Europe. It also boasts as a melting pot of beautiful history, a vibrant nightlife, lovely cultures, and pristine attractions such as the Luís I Bridge, Bolsa Palace, and Livraria Lello just to name a few. But there's also so much more to discover beyond this idyllic destination. For more adventures, read on about best day trips from Porto, Portugal.
Discover one of the hidden gems in the Iberian Peninsula with a wide array of breathtaking beauty and spellbinding charm from the picturesque geography – the Douro Valley. Situated roughly about 324.8 kilometers (201.82 miles) from the lovely city of Porto, this enchanted valley is decorated with expansive, lovely vineyards and several wineries, which is one of the main attractions of the valley. The mighty Douro River spirals across the valley forming eye-catching scenery with the vineyards. Such is its beauty that it has been recognized by UNESCO as a World Heritage Site. Visit one of the wineries for a glass of fine wine.
Douro Valley Tour: Wine Tasting, Lunch & River Cruise

Duration: 9 hours
Located about 54.5 kilometers (33.86 miles) northeast of Porto is the beautiful, charming city that is a popular hub for religious heritage and big events – Braga. Tourists from Europe and all other parts of the globe to explore iconic historical landmarks such as Braga Cathedral and Bom Jesus do Monte. For the lovers of nature, Peneda-Gerês National Park is a must-stop destination for you. About 24.9 kilometers (15.47 miles) to the south of Braga, you find "The Cradle of Portugal", Guimarães, a lovely city popular for its medieval buildings such as Palace of the Dukes of Braganza and Citânia de Briteiros.
Braga and Guimarães Full Day Private Tour from Porto

Duration: 8 hours
Experience the spiritual vibe of Portugal on this wonderful day trip from the city of Porto to the religious city of Fátima and the awe-inspiring riverfront city of Coimbra, perched on the banks of river Mondego. Apart from being home to Sanctuary of Fátima, the city is also popular with the story of the Virgin Mary appearing to three shepherd children who saw the sun dancing. On the other hand, Coimbra has the oldest university in the country. This thrilling city also boasts some breathtaking structures such as the iconic Igreja de Santa and the picturesque Monastery of Santa Clara-a-Velha.
Porto to Fatima and Coimbra Day Trip

Duration: 10 hours
Also commonly known as Peso da Régua, this is a beautiful municipality lying in the magical district of Vila Real, some 115.8 kilometers (71.95 miles) east of the charming city of Porto. Apart from its awe-inspiring, lush green terrain, this region also boasts endless possibilities for adventure-seekers and honeymooners. Explore the beauty that the city has to offer on a hike at Serra do Marão and enjoy breathtaking views from the top of the mountain. Get carried away in the romantic atmospheres at Quinta do Crasto and Quinta do Pôpa wineries as you sip on wine and admire the charming vineyards and picturesque terrain.
Sunday Trip from Porto to Régua by Bus and Return by Boat

Duration: 10 hours
Are you a fan of water activities especially boating? Well, then you need to pack your travel bag and make this 75.9 kilometers' (47.16 miles) journey south of Porto and enjoy an unforgettable experience in the city of Aveiro. The city is placed along a magnificent lagoon known as Ria de Aveiro on the west coast of Portugal with a myriad of breathtaking attractions. Experience the magic of the city as you traverse the lovely canals on a colorful boat. Take pictures of the eye-catching Art Nouveau buildings because such memories need to be preserved. Catch a romantic sunset at Praia da Barra.
Porto to Aveiro Half-Day Tour with Moliceiro Canal Cruise

Duration: 4 hours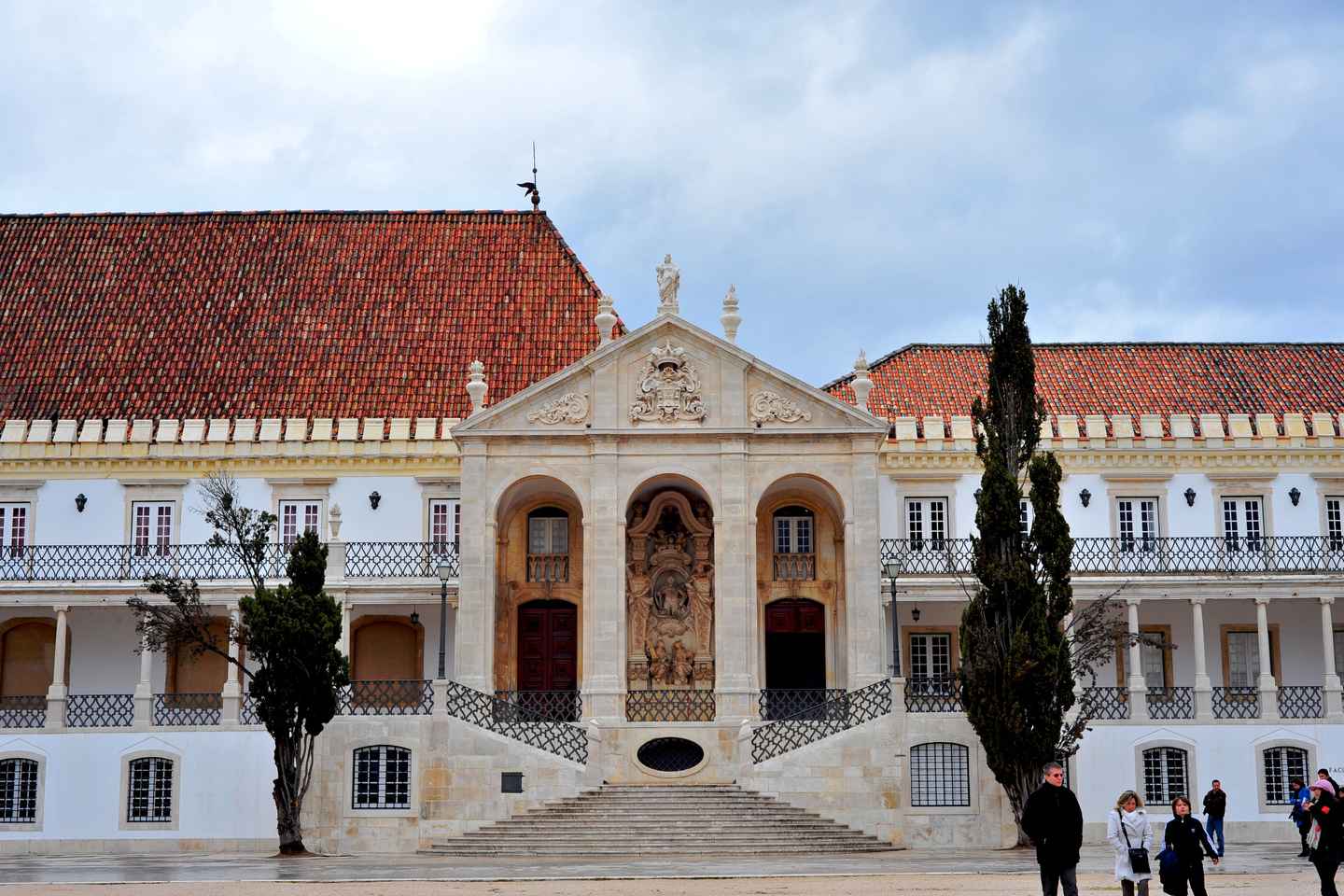 Perched on the Tagus River in the western Iberian Peninsula on the Atlantic Ocean, Lisbon is a charismatic and vibrant coastal city that serves as the capital of Portugal. This hilly city known for its beautiful traditions and cultures is also beaming with pristine attractions that await to be discovered by you. There's no better place to come and enjoy breathtaking views of the Atlantic in the whole country than in this romantic capital. You will also get to learn the beautiful history of Portugal by visiting medieval structures such as Tower of Belém, Jerónimos Monastery, also known as Hieronymites Monastery, among others.
Porto to Lisbon Transfer with Tour Enroute

Duration: 8 hour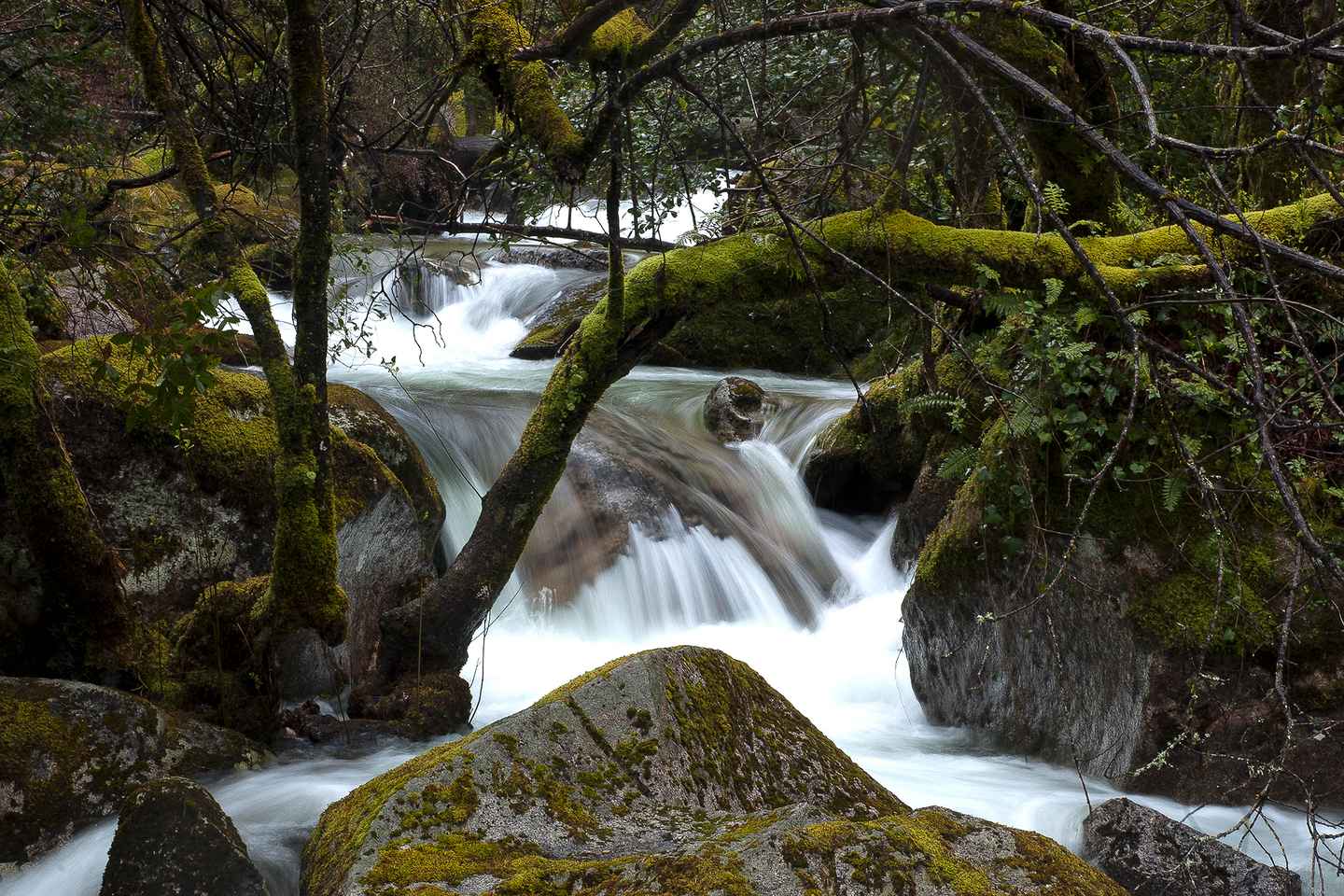 Also known as Gerês, Peneda-Gerês National Park is a pristine national park located roughly about 106.9 kilometers (66.42 miles) north of Porto, and is actually the only national park in the entire country. Hikers, mountain climbers, honeymooners, and adventure seekers from Western Europe and other parts of the world travel here to come and get a taste of what Portugal has to offer in terms of beauty. The park features some rugged hills with lovely trails where visitors come to enjoy the charming sight of wildlife such as deer, wolves, and golden eagles, just to name a few. Enjoy picturesque views of Homem River Valley.
Peneda-Gerês National Park Full-Day Tour

Duration: 11 hour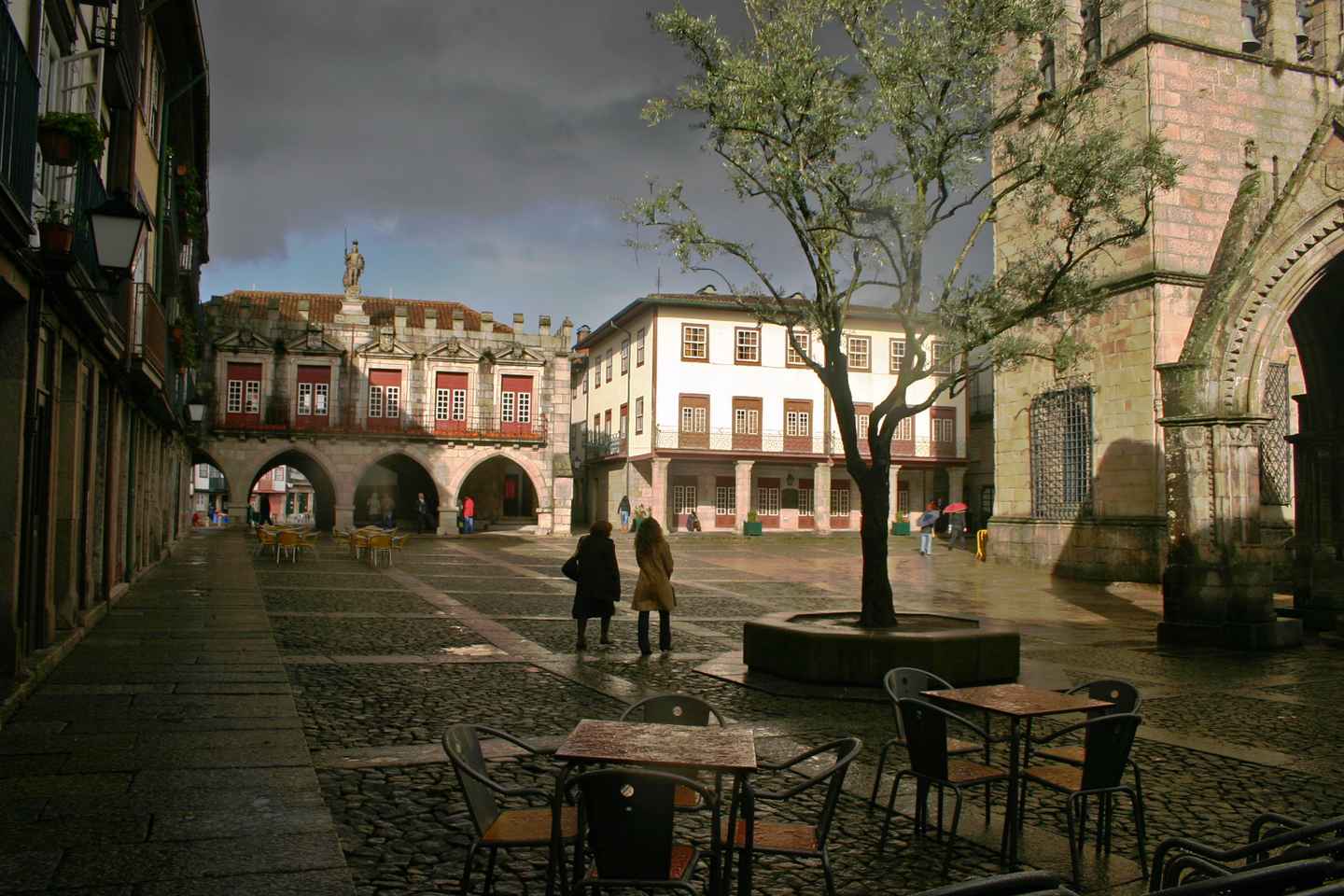 Found in the northern part of Portugal which marks where the country ends, is the attractive Minho region. It borders Spain and serves as a melting pot for beautiful history, mind-blowing culture, and a plethora of thrilling natural attractions. The land is covered by extensive, gorgeous, green vineyards and a quiet, romantic atmosphere. Bring your loved ones to this part of the country and enjoy nature, delightful food, and fine wine, all combined harmoniously in one package. From the lush green valleys to the mystical beaches, there's no better place to enjoy a unique adventure. Enjoy the best of Portuguese wine on this paradise.
From Porto: Full-Day Trip of Minho Region

Duration: 9 hour
Are you looking for a place to enjoy a wonderful hiking experience with a variety of sightseeing options around Porto? Travel about 87.9 kilometers (54.62 miles) eastwards to Serra do Marão, the sixth-highest mountain in Portugal. This beautiful mountain lies between Trás-os-Montes and Douro Litoral regions forming one of the eye-catching sceneries in the region. Hiking enthusiasts come here to enjoy the adrenaline rush while honeymooners and lovers come to enjoy magical views of the inspiring beauty of the surrounding areas. Attractions such as Ermelo waterfalls and the many different animals such as wild cows, wolves, rabbits, goats, and many more, are some of the reasons tourists love this place.
Full-Day Private Tour Towards Marão Mountain with Lunch

Duration: 8 hours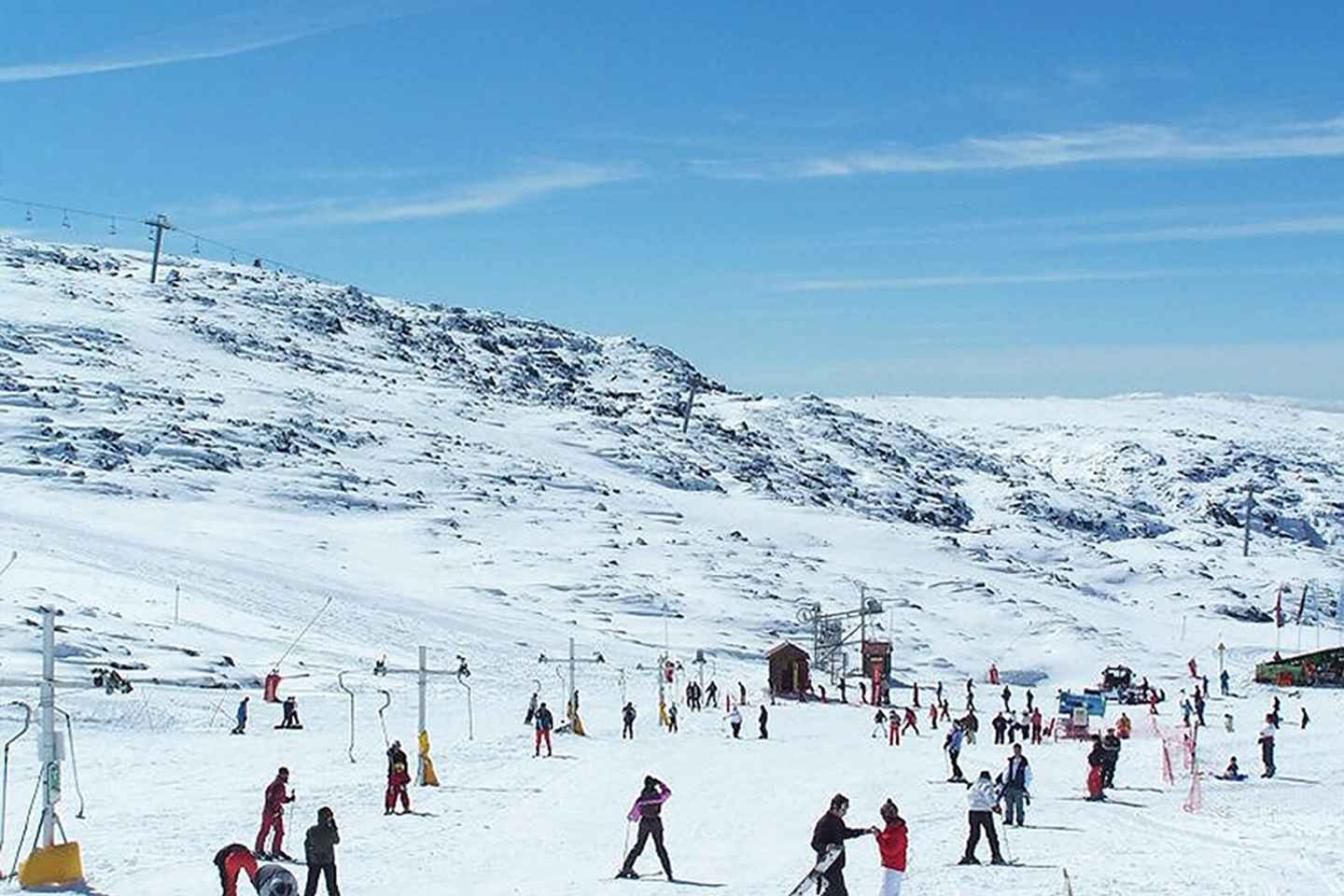 Sitting about 194.1 kilometers (120.61 miles) south of Porto is the gorgeous mountain range of Serra da Estrela, which is the largest mountain range in the whole of Portugal. Skiing enthusiasts from all four corners of the earth make trips to this magical place to come to not only get a glimpse of the beautiful Portuguese culture but also experience thrills sliding on both the real and the synthetic snow pistes. This is also where rivers Mondego and the picturesque Zêzere originates from. There's also a wide range of natural attractions such as thick forests, hidden lakes, and of course, a lofty peak.
Serra da Estrela: Tour from Porto

Duration: 9 hour
Discover magical Portugal
Portugal is a beautiful country that boasts a vibrant atmosphere, a unique history, exciting cultures, wonderful restaurants, and a plethora of awe-inspiring attractions that are worth every bit of any vacationer's time. That's why the above list of day trips from Porto gives you the best shot at exploring this magical country.
Disclosure: Trip101 selects the listings in our articles independently. Some of the listings in this article contain affiliate links.
Get Trip101 in your inbox
Unsubscribe in one click. See our privacy policy for more information on how we use your data