On coastal plains and wetlands of Western Australia (WA) stands a metropolis that is now fourth in the country in population. Perth has fascinated visitors with urban landscapes merging seamlessly with nature. The city is a cultural melting pot with established parks and vineyards. Perth has beautiful beaches, and if you feel like exploring, you can take a ferry ride to see Rottnest Island. Travelers consider the capital of WA a haven of great food and fresh ingredients. If you're spending summer in the "Land Down Under," Perth offers activities for couples keen on choosing their own adventure! There are also plenty of creative accommodations in Perth, like campervan hires and backpacker hostels. Embark on something new and check out the best romantic things to do in Perth, Australia.
A great way to spend the day without any fuss is to bike the picturesque shores of Perth. This Viator guided bike tour takes you from South Perth and into its river cycle paths, passing the famous landmarks and wetlands of the city, including Claisebrook Cove and Optus Stadium. Some of the other stops for this adventure are Sir James Mitchell Park and Matagarup Bridge, where you'll discover some of the best new hangouts. Book this tour and explore Perth's finest!
Perth's Foreshores by Bike - Bushland, History & City Vistas

Duration: 3 hours
If you're looking to drink good wine to accompany your dinner date in Perth, sign up for this Swan Valley wine tour hosted by Tim. To kick off your tour, the exclusive tasting will be complemented by a cheeseboard as well as tea. Come lunchtime, you'll feast your palate with the finest cuisine from the best chefs in the region. One of the highlights of the tour, besides the tasting itself, is an additional glass of wine that hails from a private cellar of one of the boutique wineries.
VIP Swan Valley Perth Wine Tour

Duration: 7 hours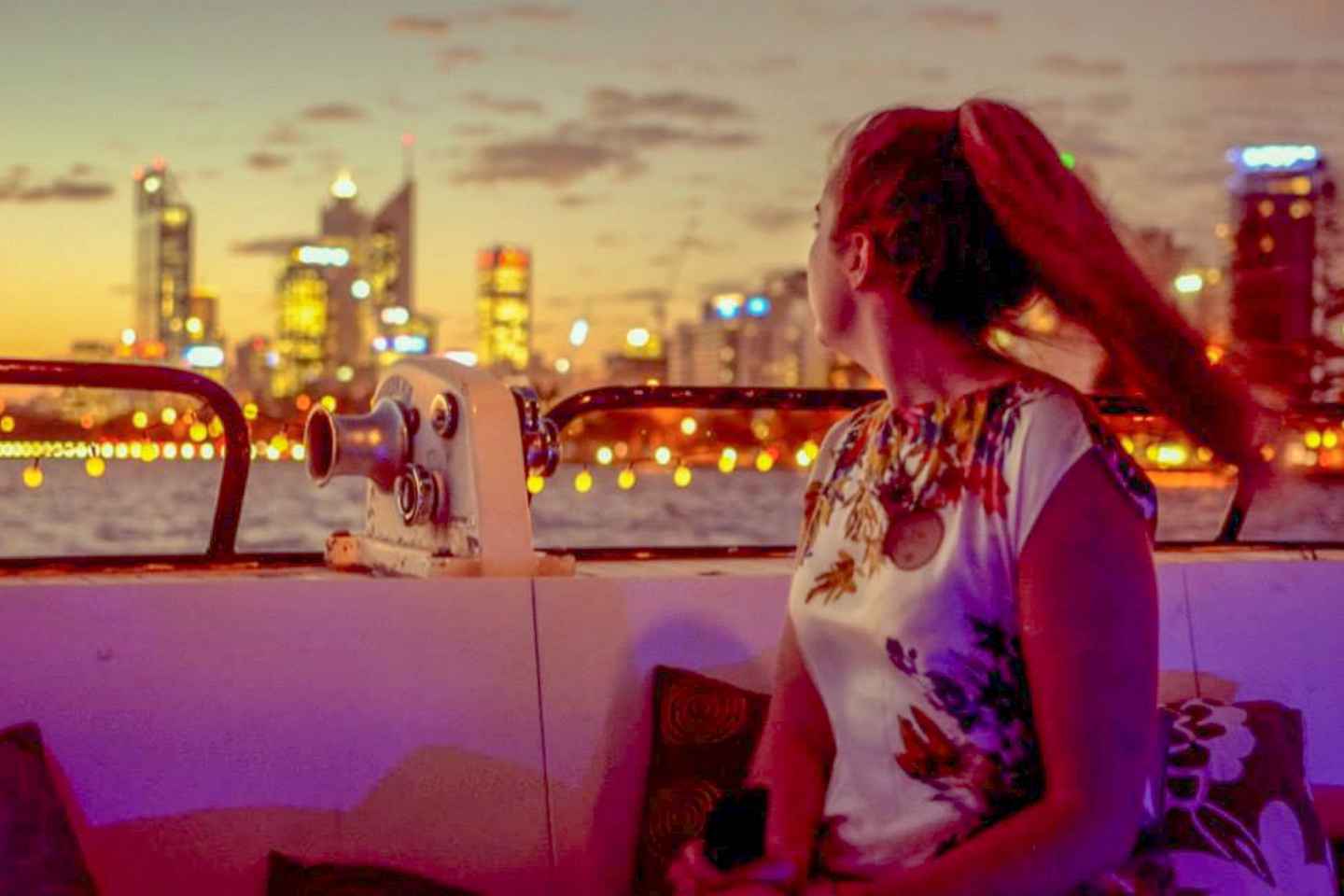 How about starting your itinerary in Perth with a three-hour dinner cruise on the Swan River? This romantic activity starts at twilight and ends at 10pm with the city blazing with lights. There's no better place to appreciate the skyline than on the only river cruise in town that comes with a buffet dinner. There is live entertainment during the cruise, but you can also have some time to yourself while you sip on your wine. The menu consists of hot and cold dishes prepared to your liking. Let the staff know if you have any dietary requirements in advance. Bring a valid ID or passport and come aboard. Enjoy each other's company as the boat glides smoothly on calm waters. This one-of-a-kind thing to do in Perth for couples is one you'll remember for years to come.
Perth: Swan River Dinner Cruise with Beverages & Live Music

Duration: 2.5 hour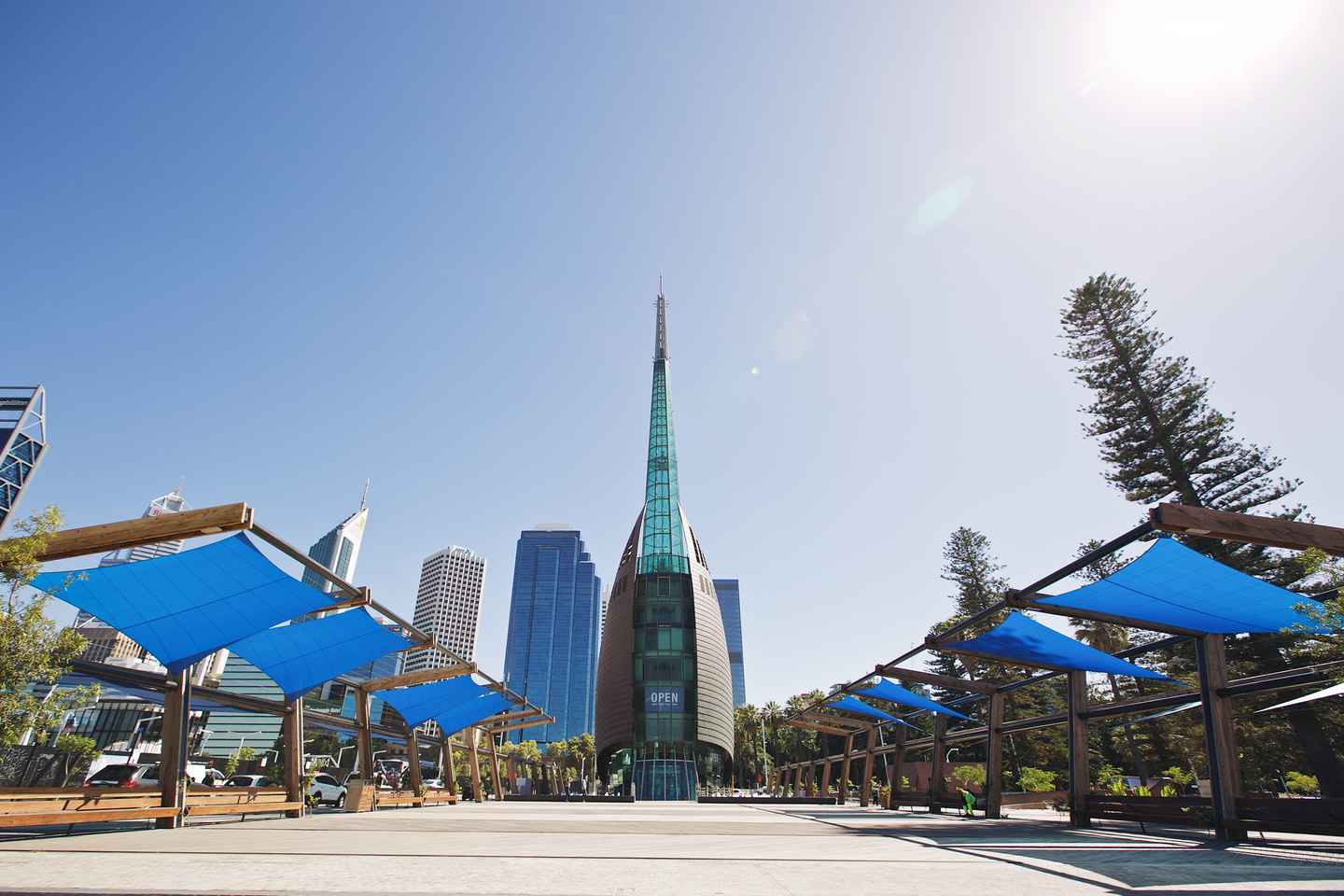 Learn all about the history of the ANZAC during the tour. Get the chance to chime the 13,000-pound (5,896.7-kilogram) behemoth in the ringing chamber. The largest swinging bell in the continent is a memorial to the men and women of Australia and New Zealand, who served and are serving in wars and conflicts around the world. The bell was cast in Perth and first sounded on the 100th Anniversary of Armistice Day in 2018. You'll find the bell at an observation deck that offers sweeping views of the city and the Swan River. Take a moment with your loved one to honor friends and family members who are serving to protect borders and maintain peace.
Perth: The Premium Anzac Bell Tour at the Bell Tower

Duration: 45.0 minute
5. Admire 3,000 species at Kings Park and Botanic Garden
The gallery shop in Kings Park and Botanic Garden is a promising source of contemporary Australian art, Aboriginal craft, and a bouquet of local blooms for your beloved. Make a note to stop by the shop as soon as you enter the 400-hectare (988-acre) national park and protected bushland. Horticulturists from many countries converge at this site because of its cultural significance and historical value. Lovers on vacation are welcome to walk the trails or saunter aimlessly while they admire plants unique to Western Australia. Enjoy seeing 3,000 species on display. You can ask the visitor center if free guided walks are available.
Kings Park and Botanic Garden

Address: Fraser Ave, Perth WA 6005, Australia

Website: Kings Park and Botanic Garden

Opening hours: 24 hours
6. Witness breathtaking sunset at Cottesloe Beach
Another romantic activity in Perth is waiting for sundown at Cottesloe Beach. It is an ideal place to sit down for a perfect dinner date over the Indian Ocean. While the rest are swimming, snorkeling, and surfing on the 1.5-kilometer (1-mile) stretch of beach, have a tete-a-tete as day turns into night. Cottesloe is a white sand beach developed for recreation. You can find many spots to dine, wine, and take romantic strolls. The southern part of Cott is popular with families, while the area north of the groyne is closed for surfing at this time. Go for a swim in clear blue waters among the surfers and bodyboarders.
Cottesloe Beach

Address: Marine Parade, Cottesloe, Perth, Western Australia

Website: Cottesloe Beach
7. Jump out of a perfectly good plane
Freefalling from an airplane is both terrifying and exhilarating. It could also be the most romantic date in Perth you'll ever have. Tandem skydiving with seasoned instructors is not scary at all. The adrenaline rush of hurtling to the ground at the mercy of gravity for 60 seconds can take away your anxieties. You can choose whether you want to jump out of a perfectly good plane over land or sea. You can also take on the responsibility for opening the parachute. Bring home perfect photos and videos of the thrilling experience. It's not every day you can fall from the sky from 15,000 feet (4,572 meters), so dare to go skydiving in Perth.
Skydiving

Address: Perth, Western Australia
8. Marvel at a sky full of stars in Perth Observatory
In the southern hemisphere, the most awesome meteor shower of 2020 is happening on December 14th, while the great conjunction of Jupiter and Saturn will occur on December 21st. The modern telescopes of Perth Observatory offer the public a spectacular way to witness these phenomena. You don't need to be star-crossed lovers to appreciate the heavens. We all look up and contemplate a starry sky once in a while. If your special someone is the starry-eyed type, there's no better place to take them than Perth Observatory. You can ask about the star adoption program and how to arrange this unique gift for the holidays.
Perth Observatory

Address: 337 Walnut Rd Bickley WA 6076

Website: Perth Observatory

Opening hours: Mon - Fri: 10am - 4:30pm (closed on Sat and Sun)
9. Take a couple selfie at Crawley Edge Boatshed
Owned by the Nattrass Family, Crawley Edge Boatshed has become a target for tourist selfies. You'll find the 1930's bold blue boathouse at Matilda Bay on the Swan River. After a renovation in 2015, this icon has become the most photographed attraction in Perth as reported by CNN. Being very photogenic, the volume of uploaded photos of the boathouse on social media is staggering. It's a hit as a pre-nuptial photography location, and there are no gates and entrance fees. There could be a queue for selfies so plan your visit to Crawley Edge Boatshed strategically.
Crawley Edge Boatshed

Address: Boatshed, Mounts Bay Road (4,784.61 km), 6009 Crawley, WA, Australia

Website: Crawley Edge Boatshed

Opening hours: 5am - 10pm (daily)
10. Pedal to the river's most romantic spots
Swan River is an upstanding spot for biking. A few minutes into your biking tour and you will feel the deep spiritual connection of the Noongar people to this body of water. The black swans in the river compelled Willem de Vlamingh, a Dutch explorer, to name it Swarte Swaene-Revier in the late 17th century. Swan River has always been Derbarl Yerrigan to the traditional owners and is featured significantly in their mythology. The river is quite photogenic in itself, and Perth is a modern city standing proudly on its banks. You can follow the river on bicycles up to Swan Valley, the wine region, or you can cycle down the road leading to Fremantle. Either way, you can find many romantic stops along the way.
Swan River (Derbarl Yerrigan)

Address: Mounts Bay Road, Perth, Western Australia, 6000

Website: Swan River
Consider taking a one-hour tour of the historic Perth Mint with your significant other. It is a fully integrated precious metals facility with an awe-inspiring collection of gold nuggets. This tour involves more than looking at fascinating objects. It features a demonstration of a traditional gold pour, where they transform molten gold into a solid bar. Take pictures of the largest coin ever made that is worth 80 million USD. You will leave the facility informed about the process of transforming precious metals into works of art. You can purchase a souvenir coin to remember your visit.
The Perth Mint Guided Tour, Perth, Western Australia, Australia

Duration: 1hrsDuration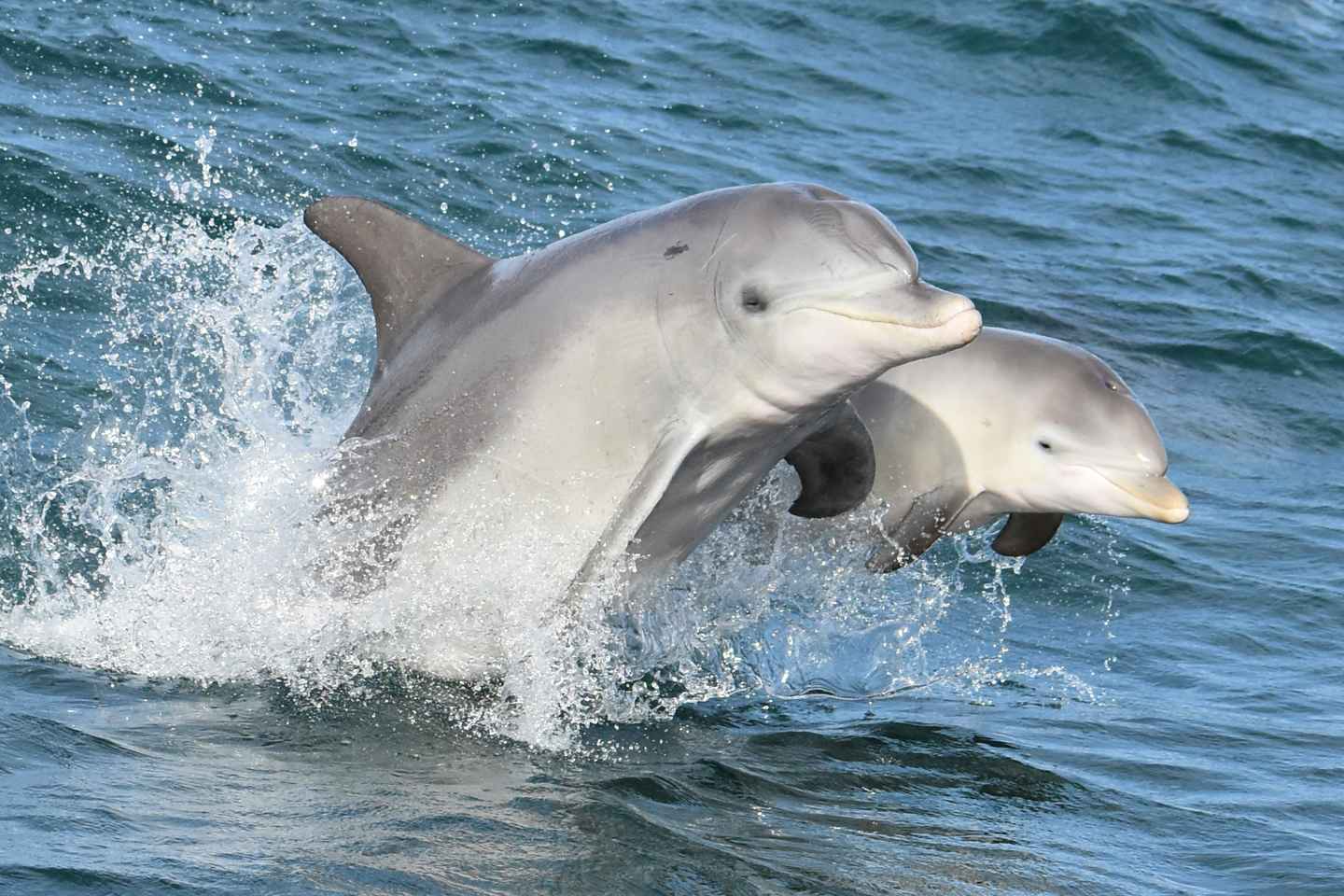 Mandurah is 65 kilometers (40.4 miles) from Perth, the capital of Western Australia. Its waterways are a popular southerly destination for tourists visiting Perth and those who want to see more of the territory. The inland waterways are good places to go boating and watch dolphins cruising by. You and your special someone can book a tour to see these graceful marine mammals engaging in their daily activities. You'll be observing them in their natural habitat for an hour with a live commentary. It's also a sightseeing tour featuring Creery Wetlands Nature Reserve and luxury real estate in the canal waterfront area.
Mandurah: Dolphin and Views Cruise with Optional Lunch

Duration: 75.0 minute
Visit Perth for a summer of romance
Perth is a cosmopolitan city but its heart is always in nature. Celebrate your love and affection by spending time together caught up in the romance of the City of Light!
Disclosure: Trip101 selects the listings in our articles independently. Some of the listings in this article contain affiliate links.
Get Trip101 in your inbox
Unsubscribe in one click. See our Privacy Policy for more information on how we use your data