It goes without saying that Finland is one of the most preferred destinations by visitors from all over the world. Hoboken is preferred because of its culture, weather and its friendly citizens. Apart from the mentioned advantages, Finland is also home to countless attractions including Sibelius Monument, Santa Claus Village, Helsinki Cathedral, Suomenlinna, Temppeliaukion Church, Market Square, Arktikum and Senate Square. If you are planning to visit Finland any time soon, it is guaranteed that you will have plenty of things to indulge in. In case you get bored, check out the top 10 things that you can do. Scroll below for the best things to do over the summer holidays in Finland.
If you are planning to visit Finland anytime soon, then you have to know that there are countless activities you can indulge in while you are here. For instance, If you have ever wondered what it's like to sleep in a glass igloo, then you have to try it. It's definitely worth the money. Most visitors visit Finland to see the Northern Lights. That's where the igloo comes in. Igloo is an accommodation with a glass roof. The main purpose of the glass roof is to allow you to see the Northern Lights. However, it is not guaranteed that you will accomplish your mission. The visibility of the Northern Lights highly depends on the weather. In order to see the Northern Lights or Aurora Borealis, you will need to choose the time of the year very carefully.
Cool Igloo Experience

Duration: 1 day
During your visit to Finland, you have to discover the amazing experience you can only get by spending a night in a lighthouse. In Finland, most of the lighthouses are functional. Some of them have now been converted into tourists attraction sites and renovated into eateries and cosy accommodations. The secluded locations of the lighthouses guarantee visitors a peaceful quiet environment, only with the sound of water from the sea.



Kylmäpihlaja Lighthouse

Address: PL 43


Allergy-free room Luggage storage Packed lunches CCTV outside property WiFi Available Heating Ticket service Pets allowed
Finland being a country of such inexhaustible forests, you would probably guess that most of the buildings in Finland were constructed with wood up to the last century. In the countryside, you will still find entire wooden towns that are nearly as good as they were decades or even centuries ago. There are many old wooden houses to explore in Finland, including Helsinki's wooden neighbourhoods. The old town of Porvoo, Old Town Neristan and Naantali are just to mention a few. A visit to any of these historic neighbourhoods is like exploring a living time capsule of Finland's past.
Porvoo Private Half-Day Tour from Helsinki

Duration: 4 hours
If you are bored and out of ideas on what to do, you should visit the UNESCO enlisted sites like Suomenlinna and Helsinki. With this affordable tour package, you will get to combine a city tour of Helsinki with a ferry journey to Suomenlinna Island. By the help of a professional guide, you will be able to explore the highlights of Helsinki such as the Sibelius Monument and Esplanade Park as you learn more about their historical importance. When satisfied with Helsinki, you will hop onto a ferry and head to Suomenlinna for a walking tour. During this walking tour, you will be able to spot out some of the historical buildings such as Jetty Barracks, the Kings Gate and the Suomenlinna Church. This tour will defiantly add value to your life.
Helsinki and Suomenlinna Sightseeing Tour

Duration: 5 hours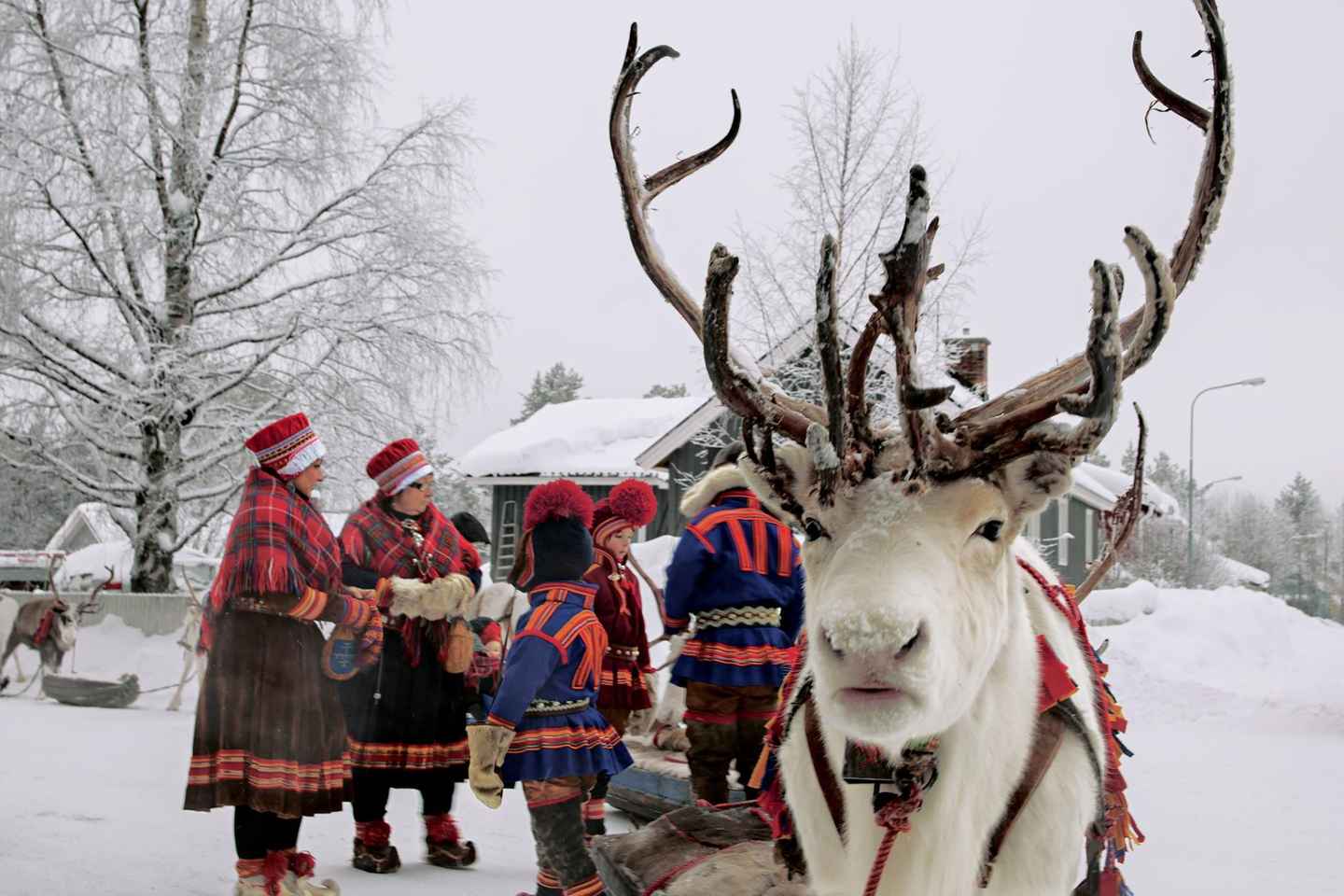 Are you looking for new experiences during your summer holiday in Finland? You have to try out driving a husky sleigh. With this three-hour tour, you will have the chance to do that. The tour starts at with a scenic 25 kilometres (15 miles) drive from Rovaniemi to a traditional Sami reindeer farm. Once you reach the farm, the local reindeer herders will familiarize you with the culture and then guide you through the basic safety measures. You will then get to drive a storybook wooden sled to the forest and receive a certified reindeer sleigh driving license afterward. This is the type of adventure that you can't forget any time soon.
Reindeer Farm Visit with Sleigh Ride

Duration: 3 hour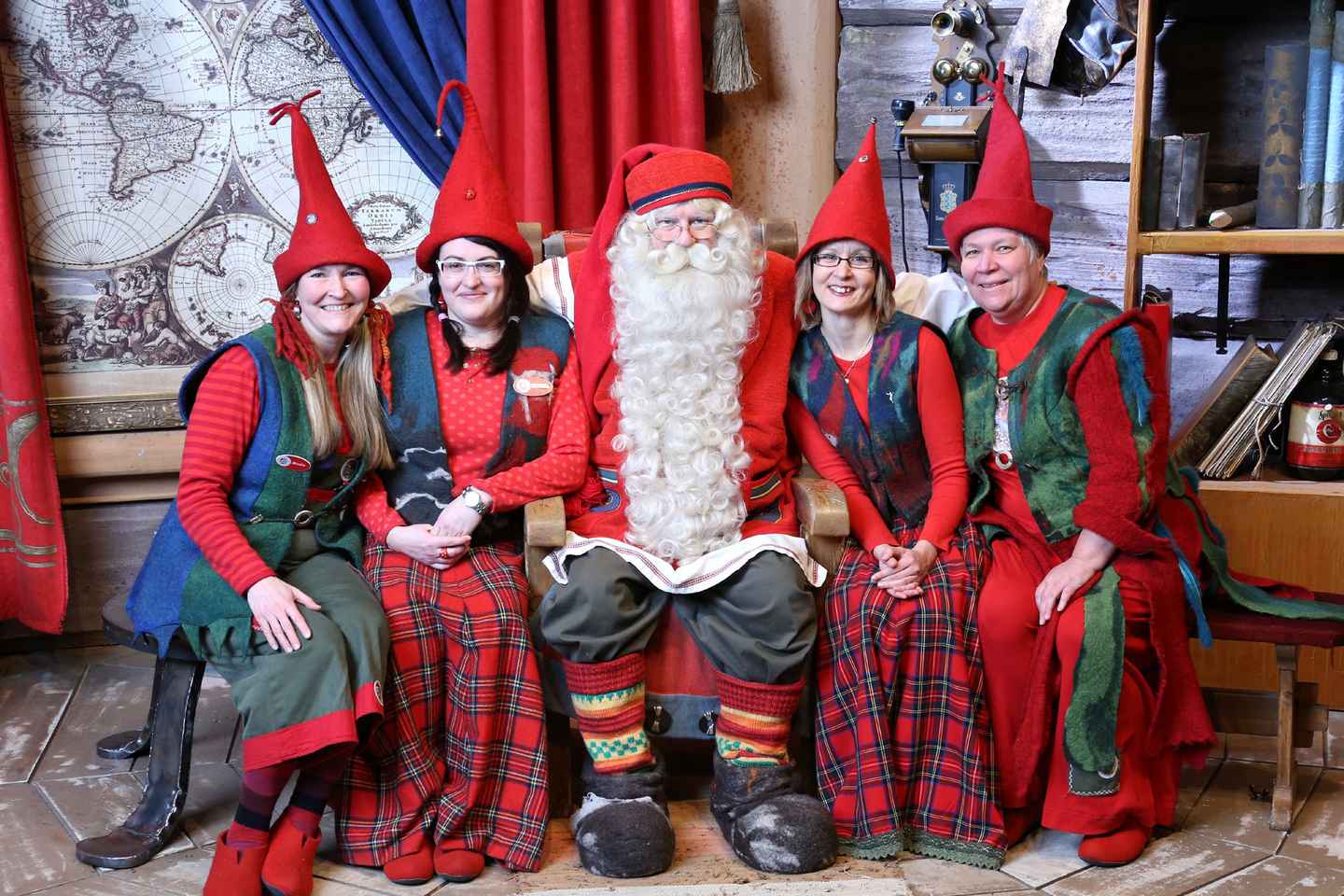 Are you on a vacation in Finland with your kids? Visiting the Santa Claus village and the Arctic Circle might be the best vacation gift for your children. This four-hour tour starting at 10 a.m as you are picked up from your hotel by the organizers and then taken on a scenic drive to Santa's main office in Lapland. Here, you can organize a private meeting for your kids with Santa Claus, and then send greetings to your friends from Santa's Post Office. When done with Santa, you will visit the Snowmobile Museum, a museum which pays tribute to the snowmobiling culture of the north. The museum is perfect for all ages.
Rovaniemi: Santa Claus Village and Arctic Circle

Duration: 3 hour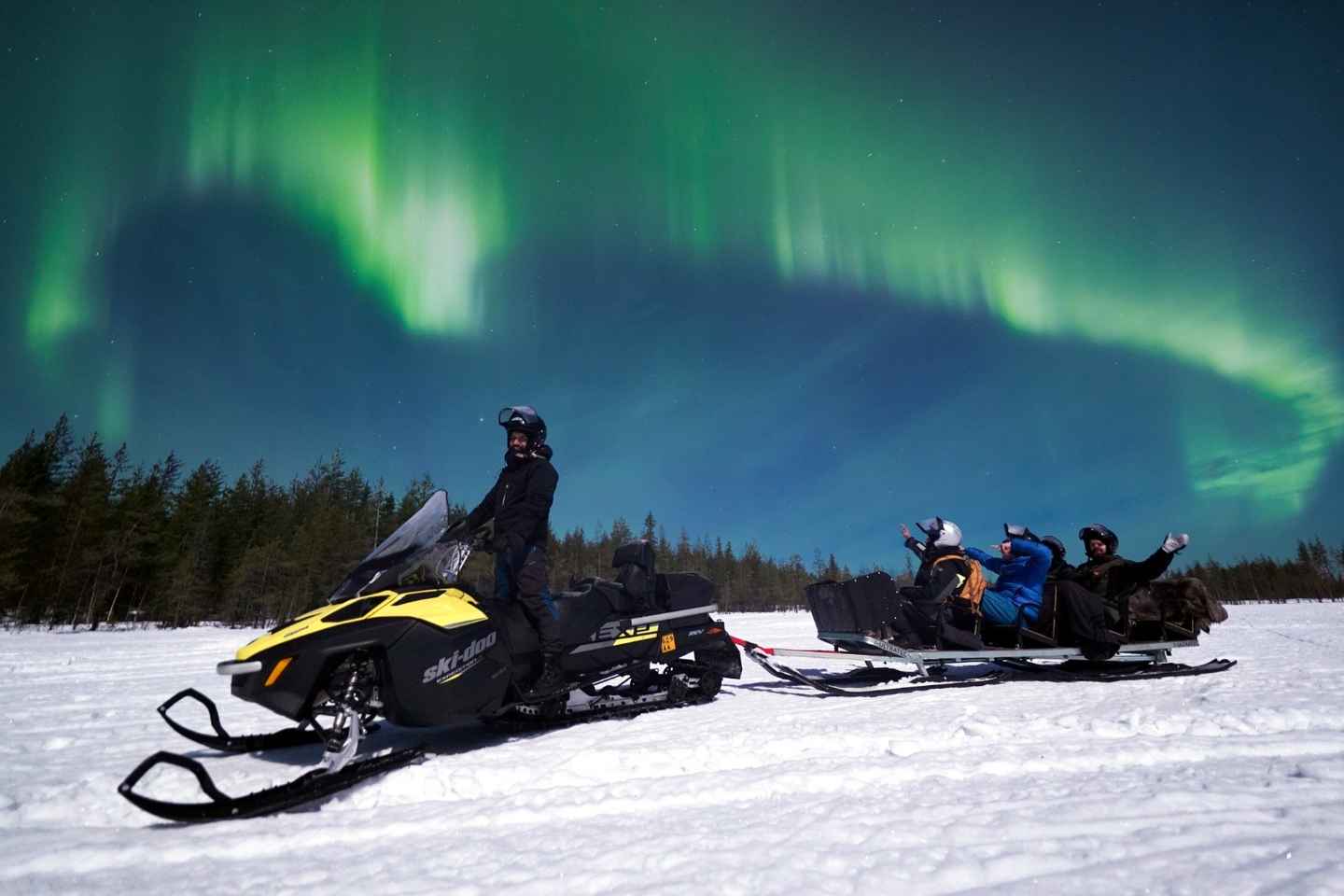 It is a fact that most tourists visit Finland to see the Northern Lights which are an amazing natural spectacle. During this tour, your guide will be in control of the snowmobile and will take you through the snowy and scenic landscape, all the way to a magical frozen lake. You will then camp and enjoy a traditional Lappish barbeque where you will also enjoy a warm blueberry tea while listening to amazing tales of the Northern Lights as you wait for them to appear. It is highly advised to dress appropriately for the weather.
Rovaniemi: Northern Lights Sleigh Ride with Hot Snacks

Duration: 2 hour
For a fun outdoor activity during your visit to Finland, you should try out berry picking. Berry-picking season in Finland normally starts in mid-July when the berries begin to ripen. However, the effects of climate change mean that the season is now beginning later and later each year. Pickers are allowed to pick berries anywhere in the country including city parks, summer houses, national parks, forest with private compounds being the only exception. Out of the 50 species of berries in Finland, only 37 can be eaten. If you are unfamiliar with the species that are safe to eat, it is advisable to be accompanied by a professional. If you cannot access a professional and you cannot determine if the berry is safe or not, the golden rule is to leave it alone and not eat it.
Lapland Berry Day Experience

Duration: 4 hours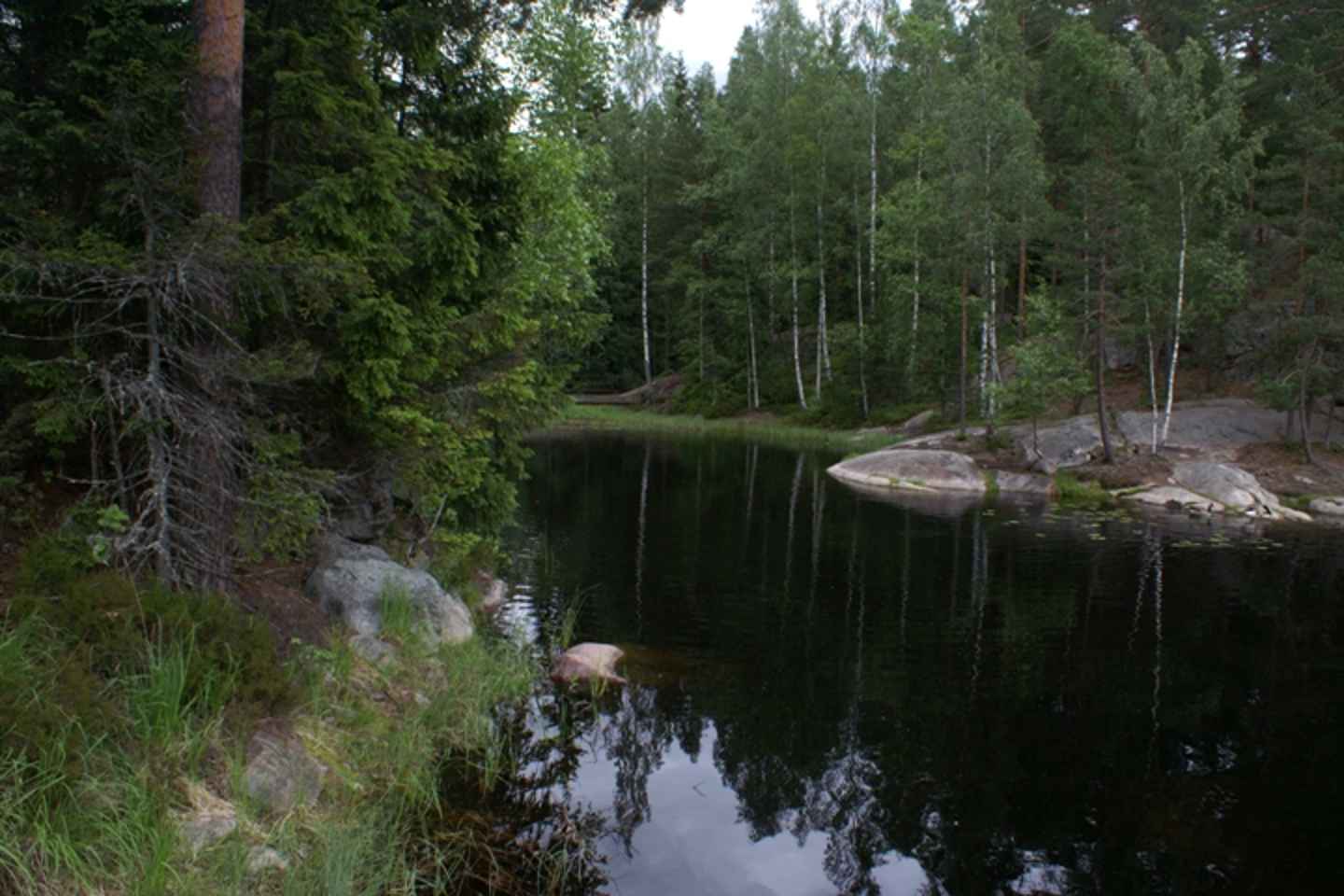 As you are writing down your to-do list for your summer vacation in Finland, you might also want to experience the rich flora and fauna at Nuuksio National Park. Avoid missing this opportunity by booking this eight-hour tour which will allow you to explore the breathtaking beauty of Nuuksio National Park. Normally you will reach Nuuksio by public transport and on arrival, you will start by exploring a hilly area that contrasts with the surrounding plains. When done, your naturalist guide will take you through a mixed forest growing around enormous primaeval rocks and tall evergreen coniferous trees and discover picturesque lakes and ancient cliffs covered in moss, ferns and lichens.
Nuuksio National Park Full-Day Hike from Helsinki

Duration: 8 hour
If you feel as if you have fully committed to your to-do list but still have time to spend on other fun activities, then you should try out one of the greatest past time of the Finns i.e. by going to hot saunas or hopping into the lake in Lakeland. Finnish Lakeland is an area blessed with abundant water and has the most concentration of summer cottages in Finland. And arguably, saunas too. The basic etiquette in the sauna is quite simple. First, you have to take off all of your clothes, something which most people are reluctant to do. It is also considered polite to have a shower before entering a sauna. Otherwise, you can stay for as long as you want.
Romantic Evening Canal Cruise in Varkaus
Discover all the gems that Finland has to offer
It does not matter what brings you to Finland, whatever it is, you are guaranteed to find it here. While you are here, check out some of the things that you can do during your vacation in Finland.
Disclosure: Trip101 selects the listings in our articles independently. Some of the listings in this article contain affiliate links.
Get Trip101 in your inbox
Unsubscribe in one click. See our privacy policy for more information on how we use your data