California - the place where all the magic happens! Some revel in the weather here to achieve that sun-kissed skin, others look out for Hollywood celebrities, but many burst with excitement at the thought of plummeting from higher ground, the wind blowing in their faces, their fingers gripping tightly onto the handlebars. If you identify as the latter, California is just the place for you! A hotbed for thrill enthusiasts, the theme parks of California are more than ready to provide tourists with the ultimate amusement park experience. Continue scrolling to find out what exciting adventures await you! Here are the top theme parks and amusement parks in Southern California, California.
When I was a kid, it was hard for me to imagine that Lego was anything more than a toy, due to its small size, but Legoland was the place that proved me (and many others) wrong, as it made use of these small rectangular building blocks to build a whole theme park, including most of the attractions, infrastructure and exhibitions. Can you imagine that? The large monuments, sculptures and even characters you see during the rides are entirely made using Lego blocks!
This is the perfect destination to go to if you have children aged 2-12, or if you are just an avid lego lover. With 10 different areas comprising around 50 to 60 attractions, it is guaranteed that you and your family will have a blast!
LEGOLAND® California Admission Ticket
If you are an animal lover, SeaWorld is perfect for you, as it has a wide variety of majestic sea creatures, ranging from ferocious sharks and docile dolphins to rarely-sighted orcas. Get ready to be awed by these animals when you see them face-to-face, as they swim gracefully in the water, truly exhibiting the beauty of their species. Furthermore, SeaWorld offers opportunities for visitors to meet these animals and some even offer the chance to come into contact with them or to feed them.
What makes SeaWorld truly amazing is that it is not only an aquarium, it also has thrilling rollercoaster rides, water rides and shows put on by the animals, showcasing their intelligence and abilities through their different antics that will surely melt your heart.
SeaWorld San Diego Ticket
3. Pacific Park
At Pacific Park, there are 12 thrilling rides, including the world's only solar-powered Ferris wheel, which gives visitors a bird's eye view over the southern Californian coastline. There are also exhilarating rides, such as the West Coaster and Sea Dragon, which will definitely leave your heart pounding but constantly coming back for more. The park also offers an array of exciting rides for kids and families and is sure to keep your young ones raring to try all that they have planned out for them!
To top it all off, there are carnival games, such as Whack-a-Mole or Penalty Kick, where visitors can show off their skills – well if you are lucky, you might even win a prize or two!
Pacific Park

Address: 380 Santa Monica Pier, Santa Monica, CA 90401

Website: Pacific Park

Opening hours: Open daily (hours vary)

Price: 16.15 USD (7 years and below) 29.65 USD (8 years and above)
4. Belmont Park
Thrilling rides, such as the Giant Dipper rollercoaster and the Octotron will bring you to exciting new heights, as you feel your heart palpitating while your rollercoaster dips in an almost freefall, accompanied by the shrill screaming of the other passengers. Facilities such as a rock-climbing wall and a zipline are also available for you to step out of your comfort zone and challenge your physical limits.
The fun does not stop here as, when you head inside, you will find more hidden treasures. There are the all-time popular games, such as laser tag, a laser maze and even a 7D theatre! For the kids, there are also many hands-on games, such as an arcade and jungle gyms. Not to mention, at Belmont Park, there are a plethora of eateries and shops, so come prepared to feast and shop, while having fun!
Belmont Park

Address: 3146 Mission Blvd, San Diego, CA 92109, United States

Website: Belmont Park

Opening hours: Mon - Thurs: 11am - 6pm; Friday - Saturday: 11am - 10pm; Sunday: 11am - 9pm

Price: From 53 USD for adults and 43 USD for children
5. Balboa Fun Zone
Last but definitely not least, we have the Balboa Fun Zone! There are captivating attractions here, such as their iconic Ferris wheel, bungee jumping that will launch you up to 20 feet (6.1 meters) in the air and a coconut tree climb, where you can compete alongside friends and family to see who will emerge as victorious!
The Balboa Fun Zone also offers boat and bike rental services, so you can head out to sea or roam the land with your friends and family for a getaway adventure! There are also tours that will bring you around the harbour or out to the sea for an almost guaranteed chance to spot magnificent whales in their natural habitat. Who knows? If you are lucky, the whales might even come up close or do a flip for you!
Balboa Fun Zone

Address: 600 E Bay Ave, Newport Beach, CA 92661, United States

Website: Balboa Fun Zone

Opening hours: Mon - Thurs: 11am - 5am; Fri - Sun: 11am - 6pm (check website for seasonal hours)

Price: 30 USD for 10 rides and 50 USD for 20 rides (visit website for other prices)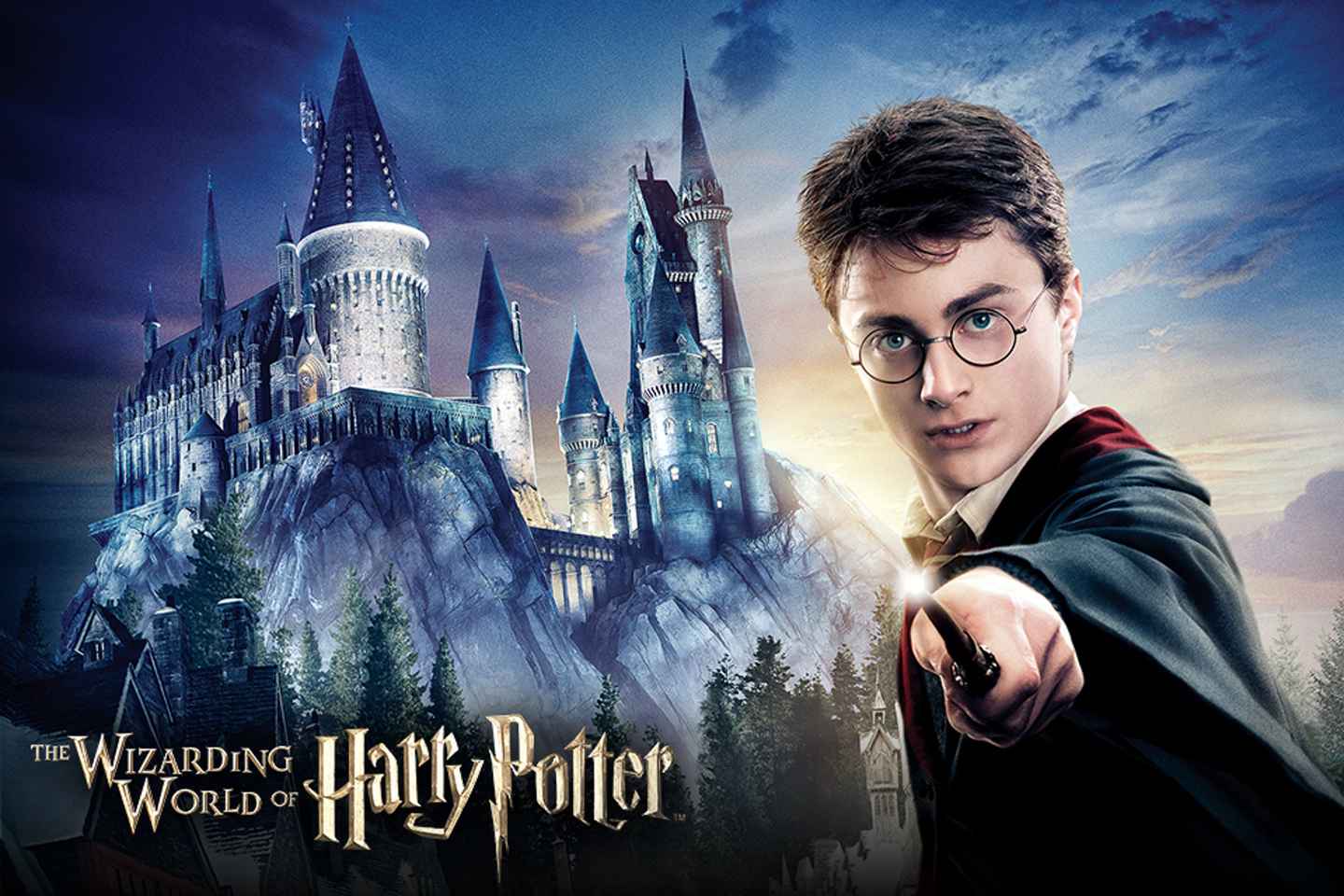 Universal Studios Hollywood is the place for everybody - with gentle yet entertaining rides for the young, to thrilling rides for daredevils, it is without a doubt that everyone who visits this theme park will enjoy themselves, young and old alike. In addition, the magic of this theme park lies in its tours, where you get a sneak peek behind-the-scenes of a real working movie studio. You will even be able to bring your childhood back to life when you witness how many of your favourite classics, such as Jaws or Fast and Furious, were made.
You will also be able to catch many live shows here, where the performers are ready to awe you with their vocal cords or tricky stunts. Shows are also available for you to find out how the special effects of movies were made, so you can gain further insight into how these classics were pieced together.
Universal Studios Hollywood: Ticket with Easy Cancellation

Duration: 1 day
Calling all thrill-seekers! Home to "Full Throttle", the world's tallest and largest looping roller coaster, this is definitely the go-to place if you want to get your heart racing and adrenaline rushing. Known for its interactive wonderland, "Bugs Bunny World" and many other world-class thrilling roller coasters, this theme park is one that you just cannot get enough of, as there are surprises after surprises for people of all age groups, guaranteeing a fun-filled and satisfying day.
In addition, this park features an immersive 4D ride, "Justice League - Battle for Metropolis", which will bring out your inner superhero and justice seeker as you experience its 10 high-intensity scenes, taking down the trademark villains of DC, including Joker, Harley Quinn and even Cyborgs!
Six Flags Magic Mountain One-Day Admission Ticket

Duration: 1 day
Originally a humble berry farm, Knott's Berry Farm has grown into the 12th-most-visited theme park in North America, averaging around 4 million visitors annually. Comprising a total of 40 rides, including rollercoasters, dark rides, water rides and family rides, get ready to have a blast as you experience its different rides in different areas.
With all the adrenaline pumping and high energy activities, wouldn't it be satisfying just to munch on some scrumptious hot food? Well then this is just the place, because Knott's Berry Farm only managed to grow to its present-day scale due to the booming business brought by its fried chicken dinners, which leave diners coming back for more.
Knott's Berry Farm General Admission Ticket with Transport from Anaheim

Duration: 9 hours
Have you ever dreamed of being part of the resistance in Star Wars? Or being able to fly away with Peter Pan? This could all come true in Disneyland, where there are 9 different themed areas with 65 attractions and around 30 different eateries for you to enjoy. Disneyland has always been known for its ability to design rides and shows that are so immersive and engaging that people feel like they are a part of the storyline. Besides, they offer meticulously planned out parades and shows, where visitors are constantly blown away by how intricate and perfectly executed they are, despite being of such a large scale.
The most looked-forward-to show, however, is the "Believe…in Holiday Magic" show, where Disneyland lights the night sky ablaze with a dazzling display of fireworks – a perfect ending to a fun-filled and satisfying day.
Skip the Line: Disneyland Resort Tickets

Duration: 1 to 5 days
Escape the hectic metropolis and dive right into fun!
In the modern age, where the pace of life is fast and we are all constantly under high stress, it is a dream to let loose and have fun like a child. In California, this dream can be realized instantly, the moment you step into the many theme parks where only joy and excitement awaits! As your childhood stories come alive, immerse yourself into the engaging rides and be part of the fairytale of your childhood.
Disclosure: Trip101 selects the listings in our articles independently. Some of the listings in this article contain affiliate links.
Get Trip101 in your inbox
Unsubscribe in one click. See our privacy policy for more information on how we use your data