As a globetrotter, France sounds familiar to you, doesn't it? Every tourist dreams of having the ultimate vacation in France. The country is one of the most popular destinations on Earth, thanks to a city of love and lights like Paris. It also has some of the top Airbnbs in Europe as well as the best holiday villas. It has surprises stored for you at every corner, be it French food, the culture, their language (which is of course very sweet), and their natural beauty. If you're wondering, "What is France known for?" then keep reading to gain some interesting insights into the most famous things that can only be found and enjoyed in France!
The Eiffel Tower tops the list because this monument is super duper famous. No one visits France without making a stop to admire The Eiffel Tower. Indeed, many tourists come to the capital city Paris only to take pictures with the monument. It is an icon, it is a landmark, it is a symbol of France. Built in 1887, The Eiffel Tower is 324 meters (1,063 feet) tall and is the tallest building in Paris. Head to its observation deck for the most fantastic views of Paris.
Eiffel Tower Skip-the-Line Ticket

Duration: 2 Hrs Duration
2. Culture
It will take the whole day to talk about French culture, but if it has to be short and interesting, it is worth knowing that the culture of France. It was primarily influenced by the Celtic and Gallo-Roman cultures, which can be seen in the artworks and architecture across various regions in the country. Another unique thing from France is its traditional dress. It may vary from one region to another, but obvious patterns that can be seen in all of the traditional dresses include aprons with flower motifs, white bonnets, and lace-trimmed blouses.
France is a food paradise. While in France, the two things that you must completely forget are calories and diet. Indulge in delightful French culinary journey by trying as many varieties of gourmet food as possible. Look at the image of the cake above, it looks delectable, right? That is a French opera cake, one of the most popular foods in the country. Other gourmet foods that will please your body include mousse au chocolat, croissants, baguette sandwich and escargots.
Paris: 3-Hour Gourmet Food Tour of Le Marais w/ Local Guide

Duration: 3 hour
What comes to your mind when you hear the word cheese? The word cheese itself is enough to make you drool. But do you know that French cheeses are the most delicious in the world? When in France, you should definitely buy some. Cheese is one of the most popular things in France. It is so popular that every region has its own typical cheeses. Throughout the country, you can find almost 1,000 types of French cheese. These cheeses generally belong to three main categories: blue cheese, soft cheese and pressed cheese. For blue cheese, you should look for Bleu des Causses and Bleu d'Auvergne. Brie and Camembert are the most popular cheeses that are labelled soft cheeses, whereas Cantal and Comte are the must-try ones from pressed cheeses.
Paris: Introductory French Cheese and Wine Tasting

Duration: 45 minute
5. Tour de France
When you turned on your TV, did you ever accidentally see a bicycle race where riders with their bikes competed with one another while cycling through scenic routes? That bicycle race is a sports event called Tour de France which is held annually and is one of the things associated with France. Primarily held in France the race is 21-days long and covers approximately 3,500 kilometers (2,200 miles) of routes.
Beach and nature lovers, you do not want to miss The French Riviera. The southeast coast is heaven on Earth as it boasts the most splendid beaches that cannot be found elsewhere in this world. Coastal villages and towns stand side by side and you will always be stunned at the astonishing views presented to you at any time of the day. The French Riviera offers nothing but pure beauty and pure charm.
Best of the French Riviera Full-Day Tour from Nice

Duration: 9 hour
7. Mont Blanc
Another famous thing in France is Mont Blanc. It undoubtedly makes the list of things that France is famous for. Mont Blanc, also known for its English name the White Mountain, is the highest mountain range in the Alps. It can be seen from the three nearby towns that are blessed enough to be surrounded by this classic beauty, namely Courmayeur in Italy, Saint-Gervais-les-Bains in France and Chamonix, which is also in France. Some outdoor activities you can do include climbing the mountain or skiing on the mountain. It takes around two days to get to the top of the mountain. For a truly memorable experience, however, it is best to ski or snowboard.
As Jean-Baptiste Colbert once claimed, "Fashion is to France what the gold mines of Peru are to Spain." For the French, fashion is a commodity. It has cities that served as the world's silk capital since the 17th century, and it has an important textile industry and strong fashion culture. The country's major streets and districts hold houses of high fashion. Today, you can take a glimpse and a broader perspective of French fashion in a private, three-hour tour of the city's most prestigious retail and design districts while learning the history of Parisian fashion. Get expert lessons about the hottest brands from a private guide with professional industry experience. Since this is a walking tour, you will have more time to admire handcrafted jewelry and explore local streets and find out where the locals shop.
Private Tour: Fashion History in the Heart of Paris

Duration: 3 hours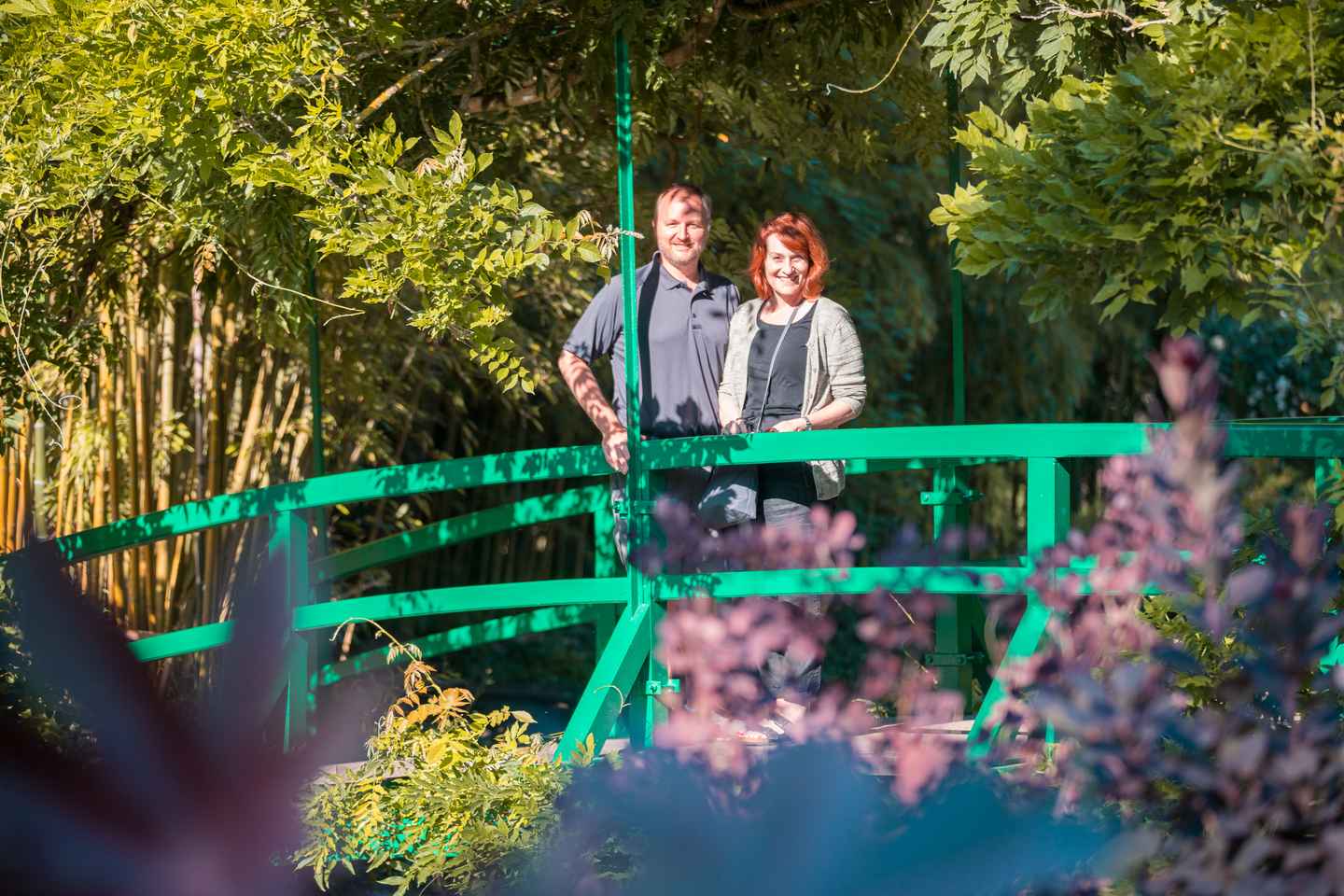 Oscar-Claude Monet was a French painter most commonly known as the founder of French Impressionist painting. A revered painter, he was known for documenting the passing of time in the French countryside by painting the same scene many times over. In this experience, get a chance to visit Giverny, a village where Monet bought a house and property and began a vast landscaping project which included lily ponds that would later become the subjects of his best-known works. The five-hour tour of the artist's garden will make you discover the inspiration behind his divine works. You will be able to take a stroll through the Flower Garden, see his famous water lilies in the Japanese Garden, learn more about his life and art, visit the modest grave where he is buried, and visit rooms where the artist lived with his family.
Giverny: Monet's Garden Half-Day Tour from Paris

Duration: 5 hour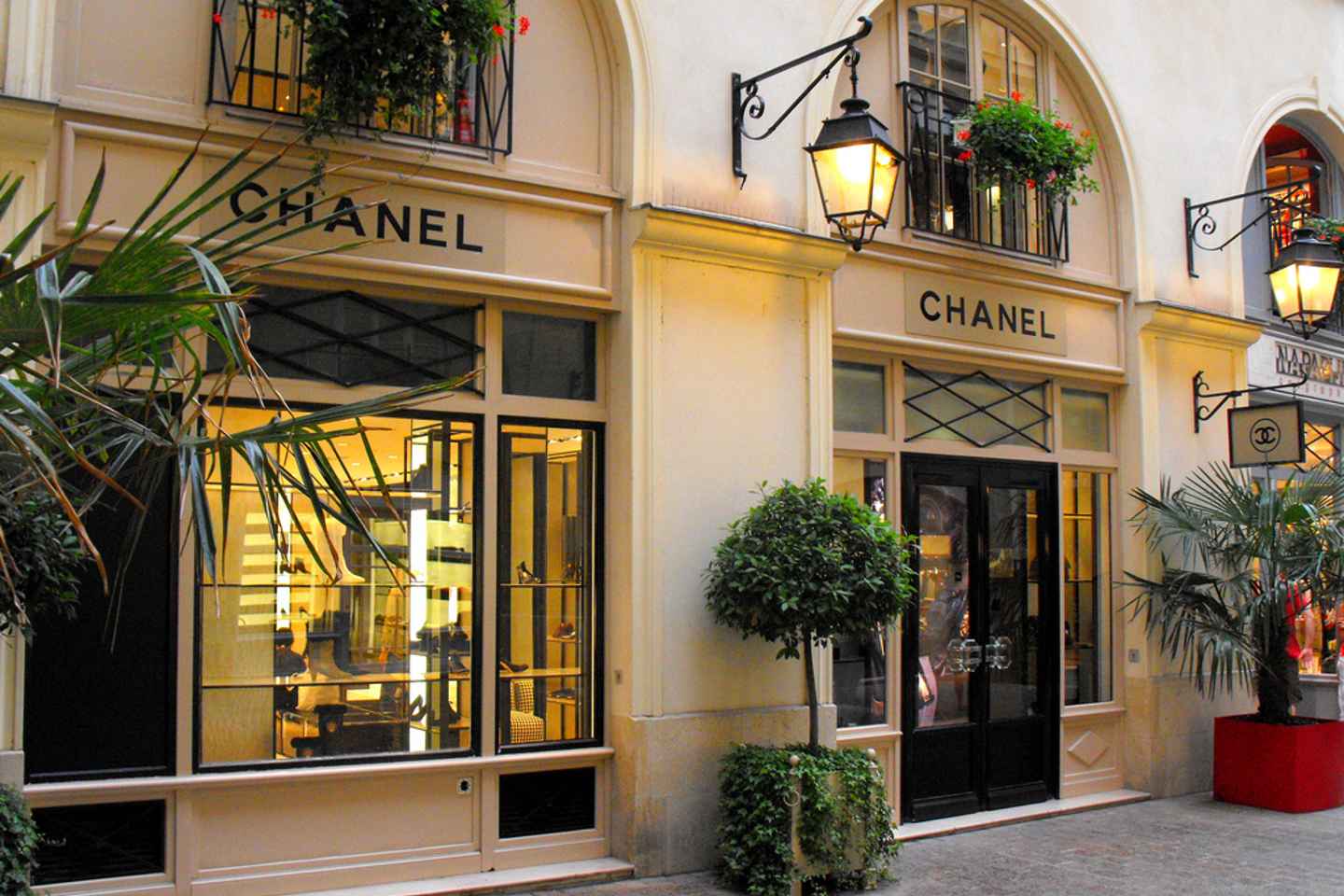 France is one of the countries in the world that is well known for the perfume it produces. Some of the names in its perfume industry that became highly popular globally include Chanel, Christian Dior, Estée Lauder, Yves Saint Laurent, Guerlain, and Givenchy. In terms of international perfume sales, France takes the lead, garnering about 30% of the world market. Do you want to learn more about perfumes during your visit to France? In a Paris perfume walking tour, you will the chance to discover the history of world-famous French fragrance houses while being accompanied by a knowledgeable tour guide. You will also visit three iconic perfume shops where you'll learn how the different fragrances are made. Within two hours, you will be led through Paris, learn to describe the ingredients of eau de cologne, and the characteristics of different families of perfumes.
Paris 2-Hour Perfume Walking Tour

Duration: 2 hour
11. Pont des Arts
Regularly being featured in famous Hollywood films like The Bourne Identity, Amélie Poulain, The Truth About Charlie, The Lovers on the Bridge, and more, Pont des Arts or Passerelle des Arts maintains its long-standing reputation as one of the most iconic tourist spots in France. This lovely pedestrian bridge in Paris crosses the River Seine and is most famous for all the love locks placed on it by thousands of visitors over time as a symbol of their love. Sadly, the weight of the locks took its toll and became unbearable for the bridge and dangerous to pedestrians, that's why all the locks were removed. However, the views from the bridge are still a sight to behold and well worth your visit.
12. Escargot
If you have watched films and TV shows featuring French fine cuisine, you might have come across a platter of shells in a bed of light sauce or vegetables. This dish is called escargot. Often served as an appetizer, escargot is a dish consisting of edible land snails, the meat of which is removed from its shell, cleaned, and cooked. Usually, it is paired with herb-infused butter to complement its smooth texture and woody flavor. The cooked snail meat can be served over pieces of baguette or can be placed back in its shell. Escargots are such a popular delicacy in France to the point that there exists a line of eating utensils specially designed for consuming these snails. When eating escargot, you use a snail tong with one hand to hold the shell and extract the meat using a two-pronged fork with the other. French consume escargots because of its flavor and the satiety it brings.
It does not stop at gourmet and traditional food. Still related to something that will satisfy your appetite, the next thing France is famous for is its vintage wines. Depending on the year the grapes are harvested, wines are classified into different categories. The older a wine is, the better it tastes. The best quality of grapes can be found in vintage wines. Among the most loved and popular French vintage wines are red Bordeaux, dry white Bordeaux and red burgundy.
From Beaune: Burgundy 10 Wines Grand Cru Tasting Day Trip

Duration: 8 hour
Lies on the right bank of Seine is the biggest art museum in the world and one of the most popular historic monuments called The Louvre. Also known as the Louvre Museum, the museum displays some finest collection of artworks from around the globe, which are divided into eight areas. Most notable masterpieces of this museum include the Vinos de Milo and the Mona Lisa.
Ultimate Louvre: Fast-Track Guided Tour With Ticket

Duration: 2 hour
One of the most prominent military leaders is a French and his name is Napoleon Bonaparte. The statesman played a significant role during the French Revolution, which is why his name will forever be written in the history of France. And, did you know that throughout Paris, you can find over 200 places that are related to Napoleon and his soldiers, victories or accomplishments? Avenue de la Grande Armee (for his army) and Avenue Marceau (during Napoleon's wars the serving French General's name was Francois Severin Marceau) are some examples.
Ajaccio E-Bike tour in the Footsteps of Napoleon Bonaparte

Duration: 3 hours 30 minutes
France is exceptional, France is a must visit!
Everything about France is exceptional. If you're still wondering what is France famous for, then just discover this gorgeous country for yourself and you'll know that there is nothing ordinary about it, be it the culture, cuisine, or places to visit. Visit France at least once in your lifetime and witness the everlasting beauty the country offers.
Disclosure: Trip101 selects the listings in our articles independently. Some of the listings in this article contain affiliate links.
Get Trip101 in your inbox
Unsubscribe in one click. See our privacy policy for more information on how we use your data