Food in Germany is hearty and rich, deeply influenced by its socio-economic environment. It has evolved over the ages and holds its place among other world-renowned cuisines. There are a lot of breweries and restaurants scattered in the whole city of Munich that serve quality Bavarian cuisine, and one could be overwhelmed and baffled where to eat. Aside from that, there are also a lot of family-friendly and high-end restaurants in Munich aside from your traditional beer halls, for you to have more dining options. You might not find your traditional fast food and usual foodstuff on the menu, so why not try traditional Bavarian food on your next visit to Munich? Here are some of the best traditional food in Munich, Germany for you to try.
You could also stay in cheap hotels or castle hotels near Munich if you need accommodations.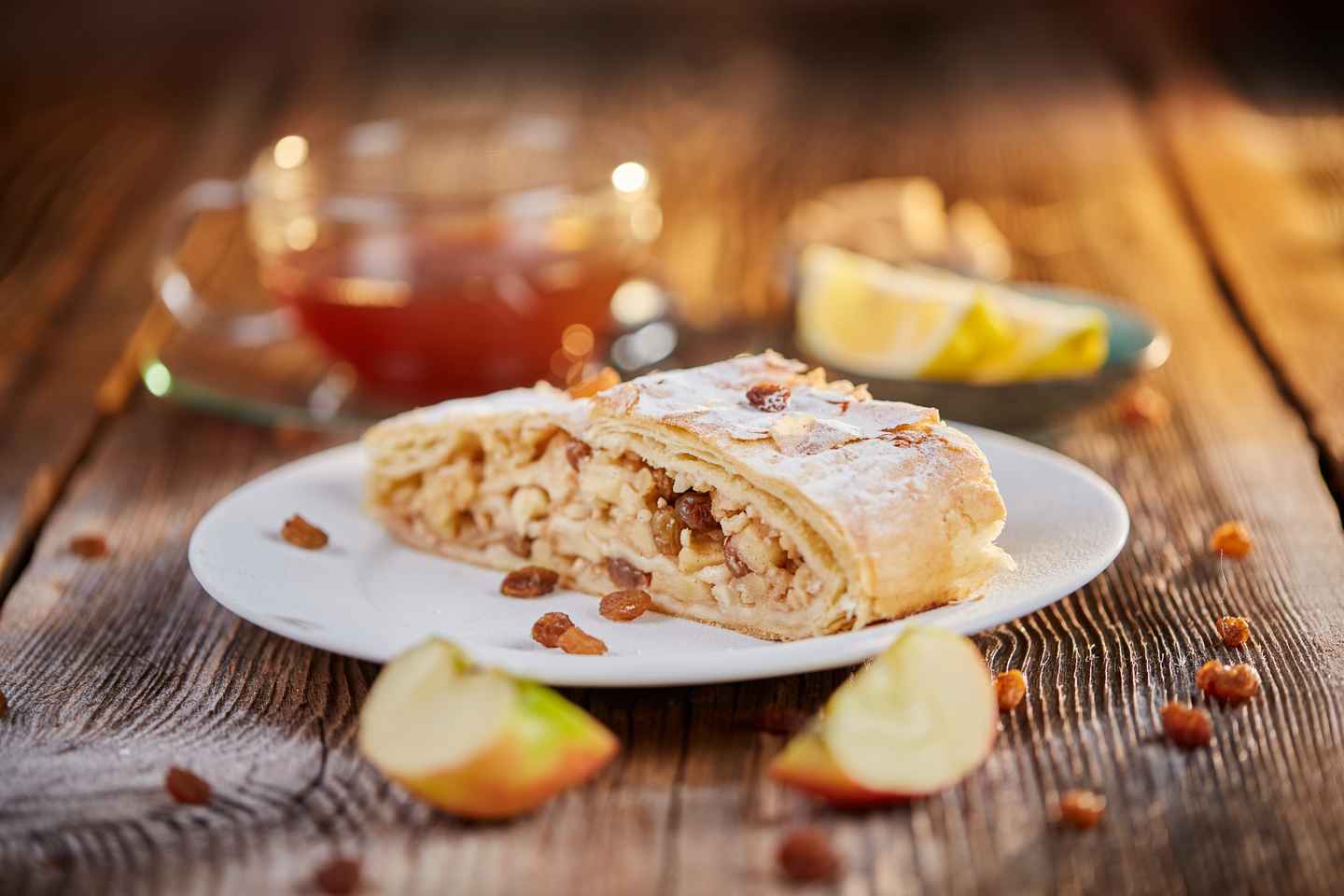 There are many delicious dishes that fall under German cuisine. For that reason, you might be so overwhelmed with all the choices that you don't know where to start. If that's the case, then you should book this particular food tour.
With this food tour, you'll be able to discover the best that Bavarian and German cuisine has to offer. You'll visit a few chosen venues where you'll be served appetizers, meat specialties, soup, main courses, and dessert. You'll also get to taste eight different kinds of beers.
If there's still time, your guide will tour you around Munich Old Town and share a few interesting facts about the city. So, not only will you be satisfied gastronomically speaking, but you'll also be educated. It's a win-win situation!
Munich: Traditional German Food and Old Town Private Tour

Duration: 2.5 hour
2. Schweinshaxe [German pork knuckle]
Schweinshaxe, or succulent pork knuckle that is wrapped in a salty and crisp skin, is a German dish that is popular in Bavaria. That is why it has become one of the must-haves during the Oktoberfest feast. It is also one of the top street foods in Munich and is best paired with a full tall glass of beer. The dish originates from a pork cut that is not very popular, the knuckle. It may be an unpopular cut, but it is quite tasty when cooked. It is a huge chunk of meat that is covered with a layer of fat and skin. The skin itself gets very tasty and crispy as soon as it gets rubbed with salt and roasted.
3. Weisswurst [white sausage]
A white veal sausage, weisswurst is packed with the flavors. Parsley, speck, cardamom, and ginger are often used to enhance its taste. It is eaten during breakfast and popular in southern Germany. The dish is usually served in a tureen and must be eaten with three accompaniments, namely soft pretzels, sweet mustard spread on the pretzels, and Hefeweizen, a light wheat beer that the Germans believe is good for digestion. It was in 1857 when weisswurst was invented by Sepp Moser in Gasthaus zum Ewigen Licht in the center of Munich. Surprisingly, the weisswurst was an accidental invention as Moser ran out of sheep casings for his sausage and instead used pork casings. He then steeped it in boiling water, and it was then that the weisswurst was born.
4. Brezen [German pretzels]
These German pretzels called brezeln or brezen in Germany are known for its softness and bread-like texture with a glossy brown exterior as it is smeared in lye or baking soda solution before it is baked. They are even better if paired with a layer of butter but can also be great if it is eaten the American way - dipped in mustard or cheese sauce. These pretzels are very popular snacks in Germany and are great for your next Oktoberfest. It can also be eaten as an appetizer.
5. Spätzle [German egg noodles]
If Italy has their pasta, then Germany has their spätzle. The spätzle, or the German egg noodles, is one of Germany's all-time favorites and has been part of its rich culinary culture. The dish might be served and enjoyed in the whole of Germany, but they are considered as a Swabian specialty. Spätzle is also called spätzli, spatzen, and knöpfle in other areas. Spätzle is usually made of flour, water, eggs, and salt. In Bavaria, water is substituted by beer to create the dough. The spätzle dough is much moister and softer compared to the Italian pasta, that is why its dough cannot be rolled out.
6. Fischbrötchen [crusty fish rolls]
The fischbrötchen is simply a fish sandwich. It can be stuffed with many ingredients along with the fish like onions, pickles, remoulade, horseradish sauce, ketchup or cocktail sauce. The most common fish used in fischbrötchen includes bismarck herring, soused herring, brathering, rollmops, European sprat, salmon, smoked Atlantic mackerel, and sometimes even prawns. They are a common sight at German fast food stands, food markets, or take-out eateries.
7. Obatzda [German beer cheese dip]
Obatzda, or the German beer cheese dip, is a brewery classic that is made from camembert cheese, butter and beer. It is perfect as an appetizer together with some pretzels. There are a lot of ways in which you can make this beer cheese spread, but make sure that you have the key ingredients: an aged soft cheese like camembert or brie, a high-quality butter, and a tiny amount of wheat beer. Obatzda can be seasoned with salt, pepper, paprika and caraway seeds. Chopped onions are also added to the cheese sauce but it is recommended to add them just before serving as it can bring a soapy or a bitter taste if added earlier.
8. Hendl [German roasted chicken]
There are a lot of versions of roast chicken in the whole world, and hendl is the German take on this popular chicken dish. This roast chicken dish is usually served during the Oktoberfest or at Bavarian beer gardens along with, of course, beer or a brazen. They are usually available in food trucks or at supermarkets. The main ingredients while making hendl includes a whole chicken, butter, and spices like pepper, salt, parsley, and paprika.
9. Sauerkraut [fermented raw cabbage]
If the Koreans have their kimchi, then the Germans have their sauerkraut. Sauerkraut is considered as the Germans' superfood and has been a common sight on every German plate since the 1600s. It may seem to have originated from Germany but in reality, it has not. The practice of fermentation is said to be brought by the Chinese to Europe. But the Germans fermented cabbage in its own juices instead of using rice wine, which the Chinese used to. Today, it is now a staple in festivals such as the Oktoberfest and is served with bread or as a side dish.
10. Pork chops with red cabbage dumplings
One of the most favorite dishes by the Germans is pork chops with rotkohl or red cabbage. Rotkohls are so loved by Germans that it is considered as a contender to the sauerkraut. Its tangy and sweet taste that is not sour or overwhelming makes it great to be partnered with medium rare to well-done pork chops.
11. Apfelstrudel [apple strudel]
The apfelstrudel, or the apple strudel, is a traditional Viennese and German pastry which is made up of thin strudel dough filled with apples, raisins, cinnamon, breadcrumbs, and sugar. Its flaky crust and tasty apple filling make the apfelstrudel an all-time German favorite. This food is best served with a vanilla ice cream or vanilla sauce and is perfect for any season.
Guten appetit
Don't get too busy with the top Viator tours to try and non-touristy things to do. Munich boasts of its rich Bavarian culture and cuisine through its myriad traditional dishes. That is why you need to check out these dishes and try them if you are planning to experience Oktoberfest or on your next visit to this great city. Guten appetit!
Disclosure: Trip101 selects the listings in our articles independently. Some of the listings in this article contain affiliate links.
Get Trip101 in your inbox
Unsubscribe in one click. See our Privacy Policy for more information on how we use your data