One could say that the city of Berlin has gone through so much upheaval in the past 100 years alone, and it now holds a very special significance to not just Germany's but also the whole world's modern history. We could also argue that those very same upheavals make Germany such an intriguing place to visit today. Even though the media pays more attention to certain points in Berlin's past, such as the Cold War and World War II, the Berlin of the present has just as much interesting things to discover. Certainly, this is now a much more welcoming and diverse city and a fantastic place to spend Christmas in. And if that's what you've got planned, then be sure to check out our list of the top things to do at Christmas in Berlin, Germany.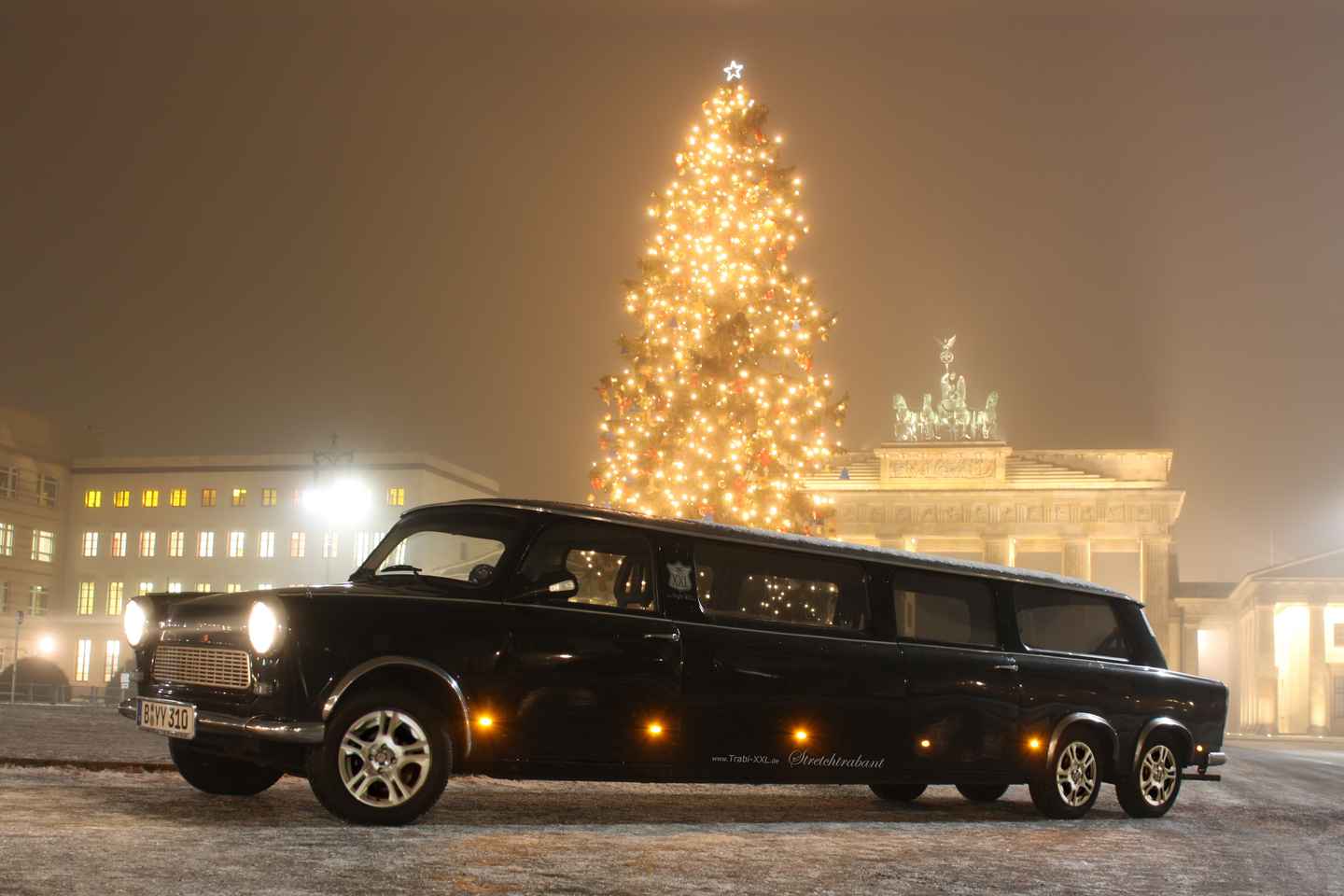 Indulge in a moment of decadence as you sip your sparkling wine while riding a Trabi limousine that drives through Berlin's most historic and memorable sights. Gendarmenmarkt, Brandenburg Gate, and Museum Island are just a few of the numerous attractions you'll see along the way. Of course, as limousines have plenty of space to go around, you can invite up to four members of your family or friends for the one-and-a-half-hour drive.
Duration: 1.5 hour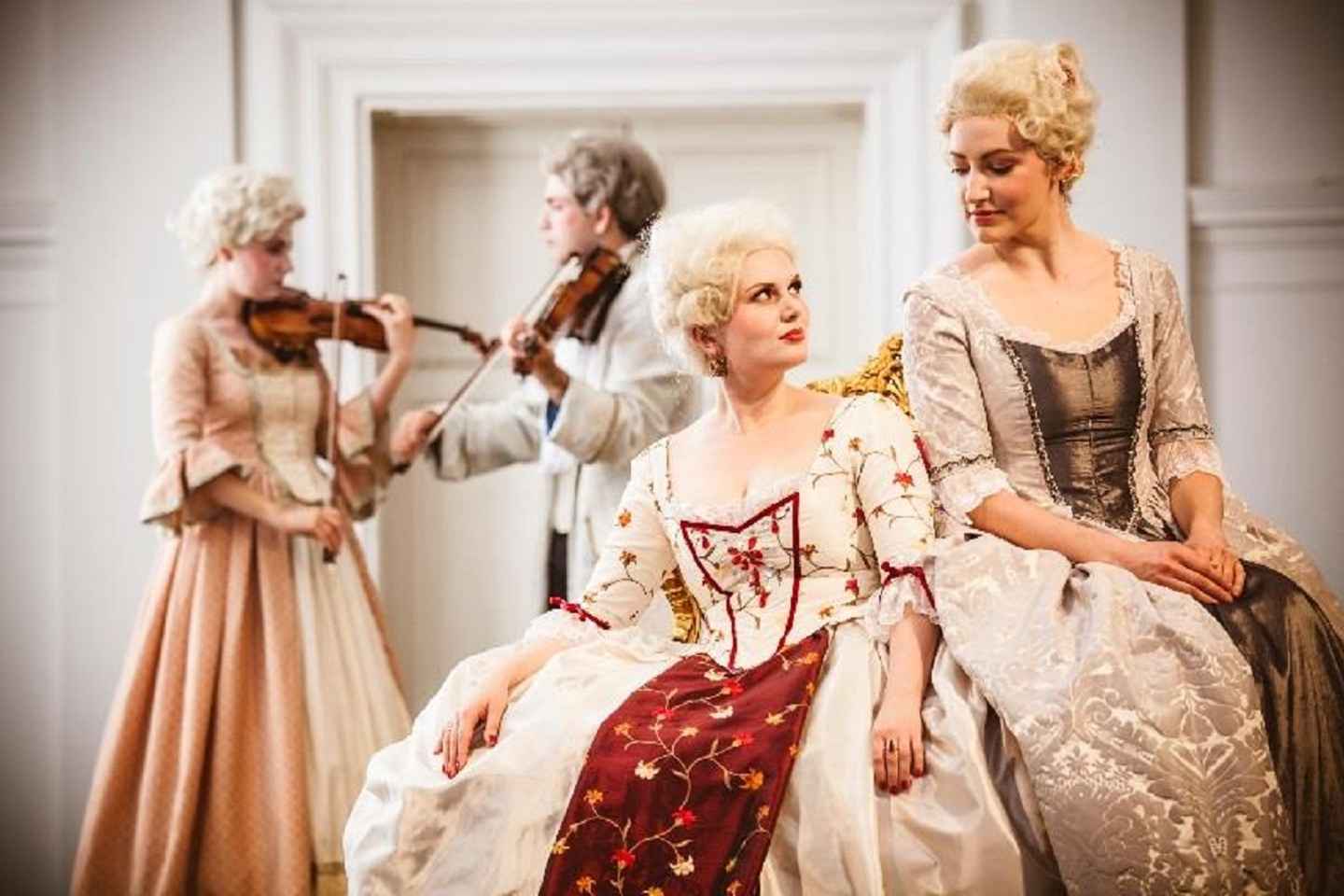 Have an intimate musical experience in Charlottenburg Palace as Berlin Residence Orchestra performs by candlelight while donning delightful period costumes. Let your ears savor the masterpieces of Pergolesi, Bach, and Handel as you feel the spirit of Christmas on this wonderful night that will transport you back to the glorious baroque and classical eras.
The concert starts at 8 pm and ends at 9:45 pm. A glass of champagne will be provided for VIP guests.
Duration: 2.0 hour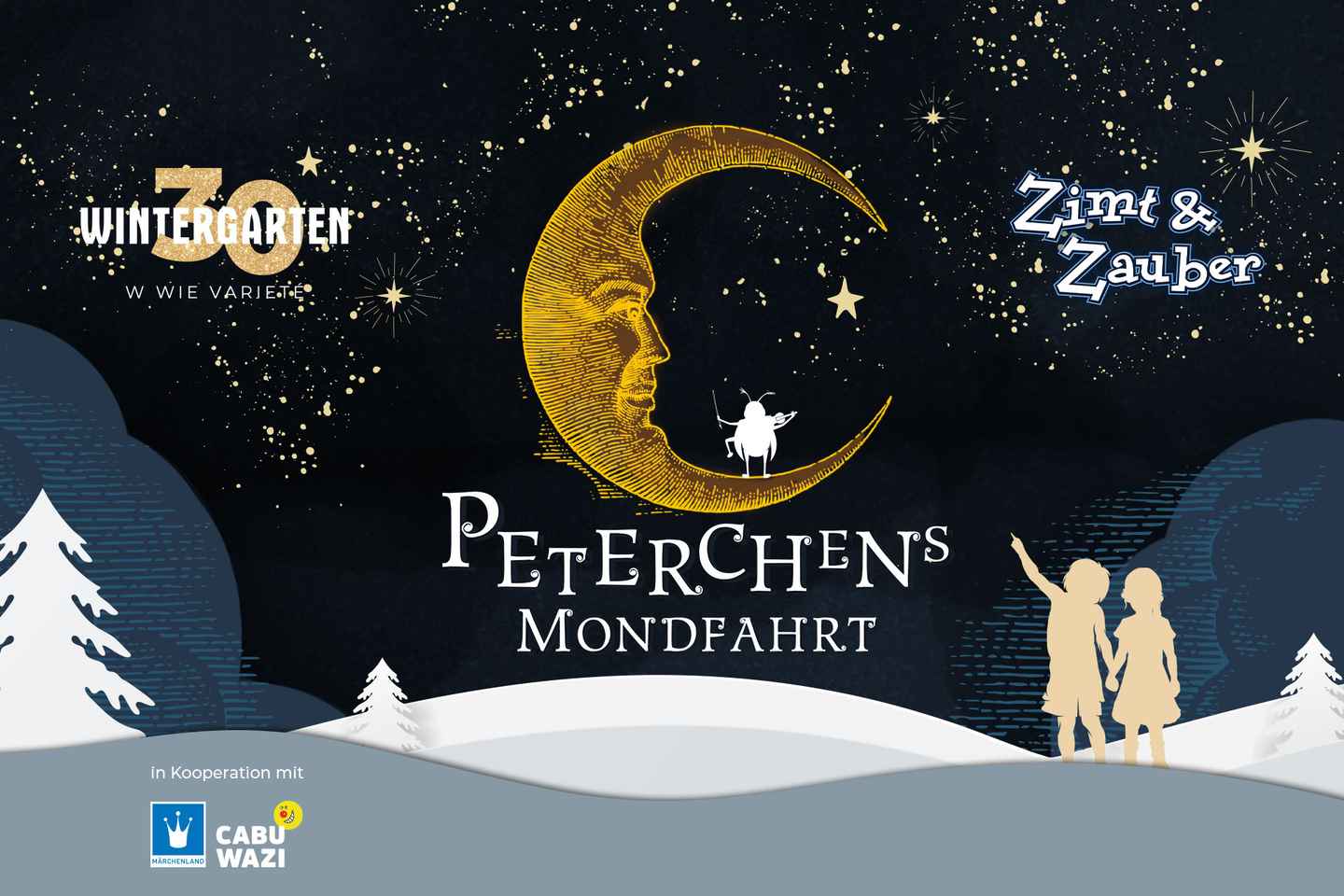 Based on a German fairy tale and adapted for the stage, Peter and Anneli's Journey to the Moon will surely be an entertaining and heartwarming experience for the whole family. It is performed in the historical Wintergarten Varieté theater, and the venue also offers delicious food and drinks that can be ordered a la carte, making this a fun dinner show event.
Duration: 1.0 hour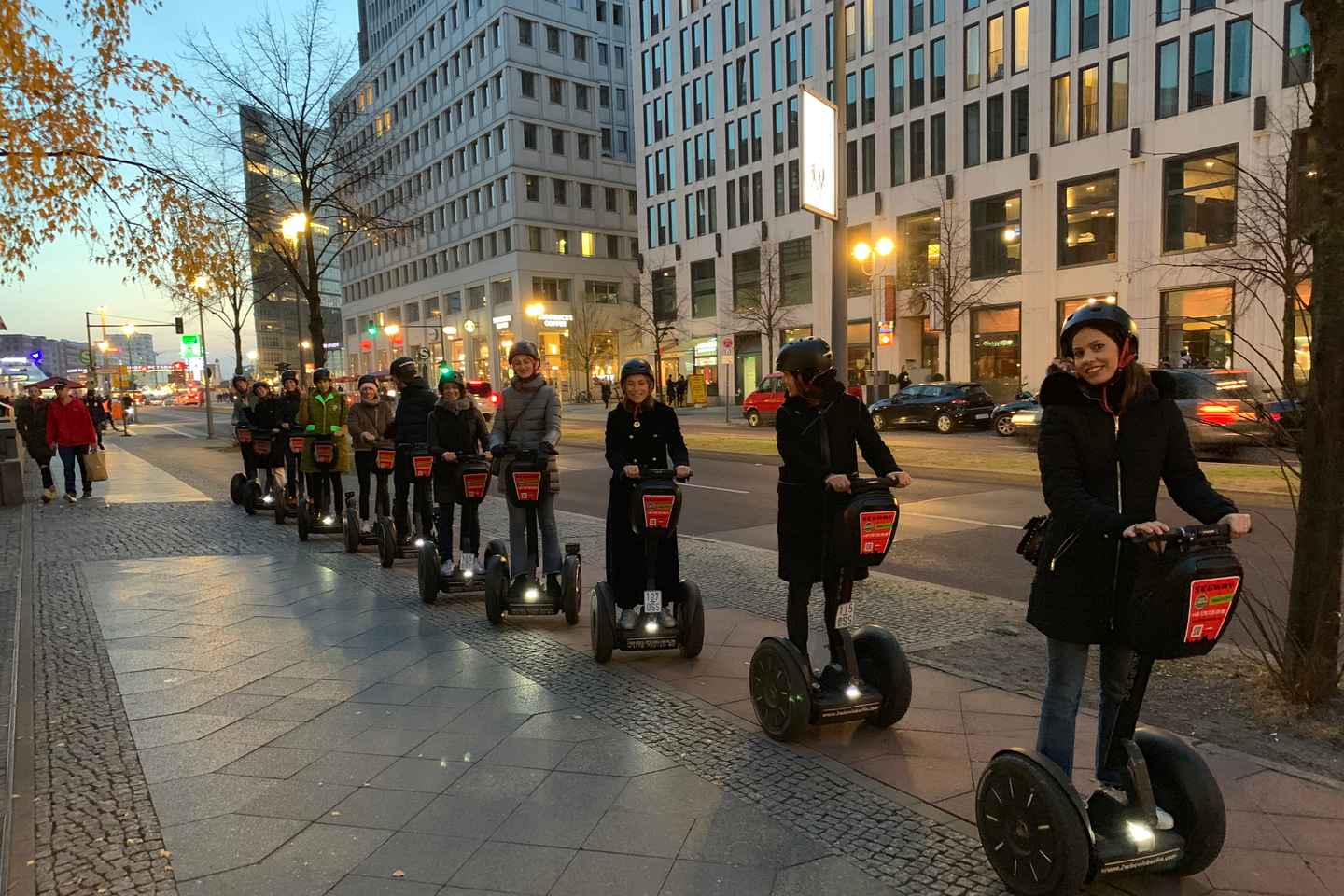 If you're planning a day of going around Berlin but worried about all the walking, then take advantage of the Berlin Highlights & Christmas Markets Segway Tour. This three-hour guided tour will take you through the various parks, monuments, and Christmas markets of the German capital, all while riding on a segway. And if you've never ridden one before, don't worry as you'll be provided with basic training and safety equipment as well.
Duration: 3.0 hour
5. Ride a toboggan at Winter World
Editor's Note: Photo taken from the establishment's official social account
Locals and tourists alike look forward to Potsdamer Platz' Winter World, the plaza's annual Christmas market. Visitors can expect a festive atmosphere while checking out the stalls and shops, especially during weekends when artists and DJs perform live. Here, you can also drink mulled wine while taking in the place's magical winter ambiance. If you're up for some fun and games, there's plenty to do such as trying the downhill toboggan ride or skating at the ice rink.
Winter World at Potsdamer Platz

Address: Potsdamer Platz, 10785 Berlin, Germany

Website: Winter World

Opening hours: Oct 29 - Jan 2: 10am - 10pm (daily); Dec 24 - 10am - 2pm (closed on Nov 21 and Dec 15)

Price: Free admission to the Christmas market; Toboggan run: 1.50 EUR (1.49 USD)
6. Marvel at the beautiful lights of Christmas Garden Berlin
Editor's Note: Photo taken from the establishment's official social account
Christmas Garden Berlin is a magical light show that transforms the grounds and flora of Berlin Botanic Garden and Botanical Museum into a Christmas wonderland. Visitors of all ages are certain to love the fairy tale scenery that will unfold before them as they walk the stretch of the 2-km (1.24-mi) trail. And if you ever feel thirsty or hungry, there will be stalls and snack stands offering delicacies and drinks to perk you right back up.
Christmas Garden Berlin

Address: Königin-Luise-Straße 6-8, 14195 Berlin, Germany

Website: Christmas Garden Berlin

Opening hours: Nov 16 - Jan 15: 4:30pm - 10pm (daily) (closed on Nov 21, 22, 28, 29, and Dec 24 & 31)

Price: from 20.50 EUR (20.30 USD) for adults; from 16 EUR (15.84 USD) for children
7. Savor a fancy Christmas dinner party at Ganymed Brasserie
Editor's Note: Photo taken from the establishment's official social account
If you ever find yourself in Berlin traveling with company, then don't forget to try the delectable French cuisine at Ganymed Brasserie. The holiday season is also a great chance to take advantage of its Christmas Party package, should you want to make the occasion extra special. The restaurant also has a yearly special Christmas Eve menu that's prepared for take-out, so you can spend the night before Christmas together with your family at home.
Christmas Parties at Ganymed Brasserie

Address: Schiffbauerdamm 5, 10117 Berlin, Germany

Website: Christmas Parties at Ganymed Brasserie

Opening hours: Mon - Fri 11am - 12pm; Sat - Sun: 10am - 12pm

Price: from 49 EUR (48.49 USD)
8. Be awed by Tierpark Berlin's light displays
Editor's Note: Photo taken from the establishment's official social account
Known as Europe's largest zoo, Tierpark Berlin transforms into a different attraction for the winter holidays. Weihnachten im Tierpark or "Christmas in the Tierpark" turns the zoo's grounds and facilities into a magnificent lights installation wonderland. If it gets too cold, be sure to warm up by the crackling fire placed along the route. Admire the mystical beauty of the German winter beneath the gaze of the Friedrichsfelde Palace.
Christmas in the Tierpark

Address: Elfriede-Tygör-Straße 6, 10319 Berlin, Germany

Website: Christmas in the Tierpark

Opening hours: Nov 18 - Jan 15: 5pm - 10pm (daily) (closed on Nov 22, 23, 29, 30, and Dec 24 & 31)

Price: 19.50 EUR (19.28 USD)
Berlin in winter is a brilliant shining gem
Despite the cold European winter, Berlin welcomes and rewards those who visit the city for the Christmas holidays. There is plenty to delight the senses, such as beautiful monuments, delicious food, and wonderful new experiences to try. If you're excited about what Germany's capital has to offer, take a look at our list of top things to do at Christmas in Berlin, Germany.
Disclosure: Trip101 selects the listings in our articles independently. Some of the listings in this article contain affiliate links.
Get Trip101 in your inbox
Unsubscribe in one click. See our Privacy Policy for more information on how we use your data