There is perhaps a one in three chances that you would associate a city with beautiful water canals and architecture with Venice, which has been a very popular tourist destination over the years. If you are wondering why just simply do a quick search on Instagram or any other social media platforms and you should be able to get your answer. For those who are planning a trip to or are going to be in Venice during your holidays, we know that you are probably excited about all the things you could do in the 'City of Canals'. After all, there's much food to taste and many areas to explore. Check out our list below on the famous things in Venice, Italy.
It's hard not to imagine Venice without its iconic gondola rides that sail across the water canals in the city. For the romantics amongst us, it is simply something that one must experience while in Venice. On this tour, you will enjoy a 35-minute shared ride on a gondola that takes you on a magical scenic tour of the main city landmarks such as the Grand Canal and Palazzo Barberino. You will also be serenaded by traditional Italian songs sung by a singer on board the gondola.
Venice Gondola Ride and Serenade

Duration: 30 minutes
2. Enjoy the festivities at the Carnevale festival
If you are going to be in Venice in late February or early March, chances are that you might get caught up in the celebrations of the Carnevale festivals. These festive seasons are celebrated around Italy, but Venice is among a handful of cities who hold the biggest and most elaborate of them. Events, like masked parades, are usually held at night around Piazza San Marco and in most quarters of Venice. If you have no budget constraints, participate in a masked ball at a high-end hotel for a truly unique Venetian experience.
The elegant arched Rialto Bridge is the oldest of four bridges that span the Grand Canal. Constructed in 1591, it has stood the test of time and continues to be a link between shopping arcades and markets in the Rialto district. It is also a popular meeting point for the locals and a prime location for tourists who wish to snap a photo of the gondola-filled Grand Canal.
Walking Tour of Venice from St. Mark's Square to Rialto - Special Venice 1600

Duration: 2 hours
Interested in purchasing exquisite glassware as souvenirs or as decoration pieces for your home? You are probably in the right place in all of Europe. Murano glass is considered to be one of the finest glass in the world, as its glassmakers have been said to be perfecting the art of glassmaking for over 1000 years. There are many types of Murano glass and though they may burn a hole in your budget, you can be rest assured that you are purchasing really good quality souvenirs.
Murano Glass Factory Experience: Factory Tour and Workshop

Duration: 2 hours
5. Catch a film at the Venice International Film Festival
If you're a film buff that appreciates all genres of film and cinema, then you simply have to attend the well-renowned Venice International Film Festival. It shares international acclaimed recognition with the Cannes Film Festival and the Berlin International Film Festival for celebrating works of artistic freedom by filmmakers. Award-winning films in recent years, such as 'The Shape of Water' and 'Birdman', have had their world premiere debuts at this film festival. So don't miss out on the opportunity to catch a film here before it opens at your local cinemas.
Venice Film Festival

Website: Venice Film Festival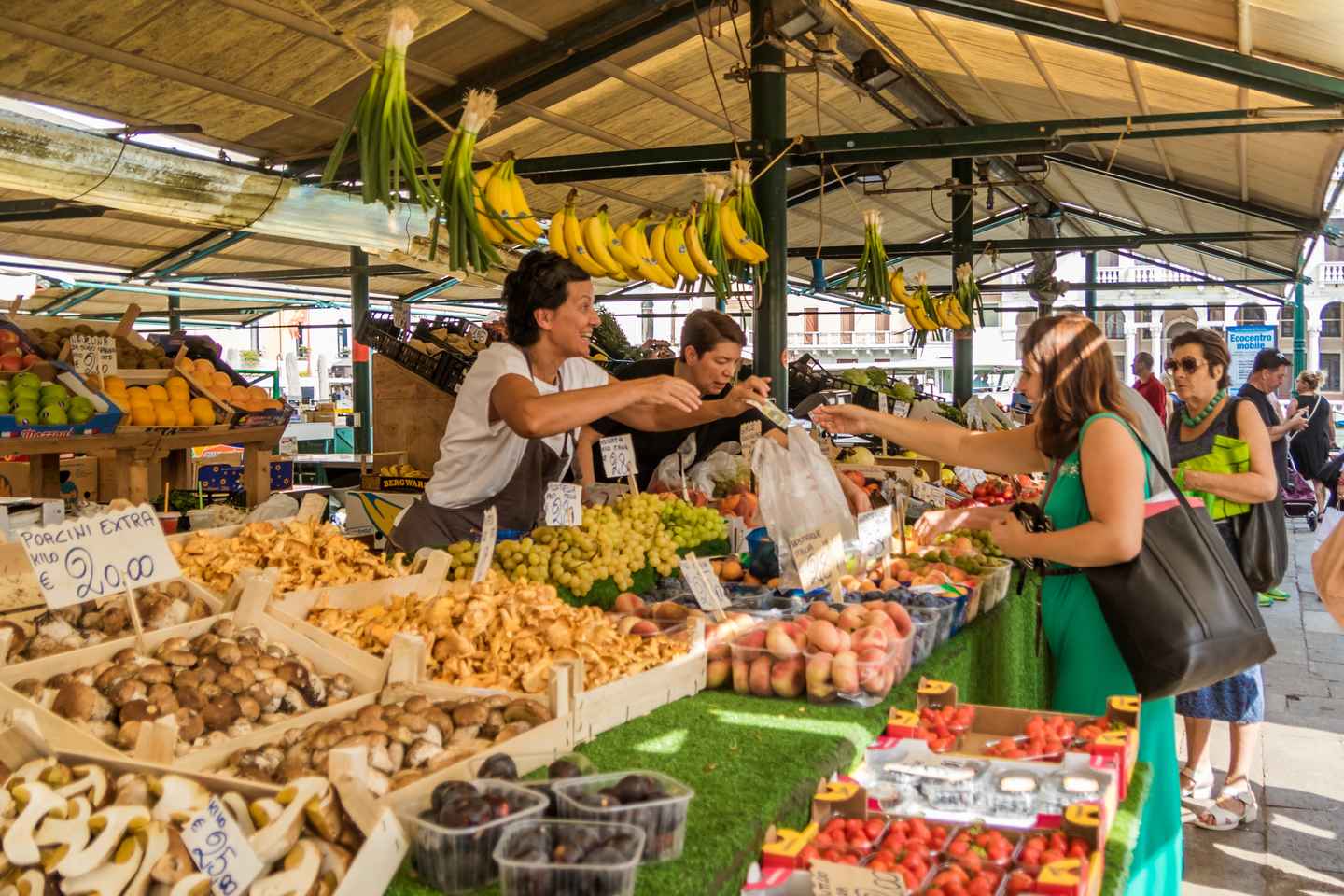 It may not look visually appealing for some, but Venetians pride themselves in cooking the perfect squid ink risotto. In fact, this dish used to be a symbol of a peasant's dish in the region as squid ink was the only cheap and available option to give flavor to the arborio rice. It is no longer the case. In modern times, people have come to appreciate how delicious squid ink is when used in pasta dishes. You should be able to find this Venetian dish in most cafes and restaurants. Join some of the various food tours available in Venice and discover unique local delicacies such as the squid ink risotto.
Rialto Market Food and Wine Lunchtime Tour of Venice

Duration: 4 hour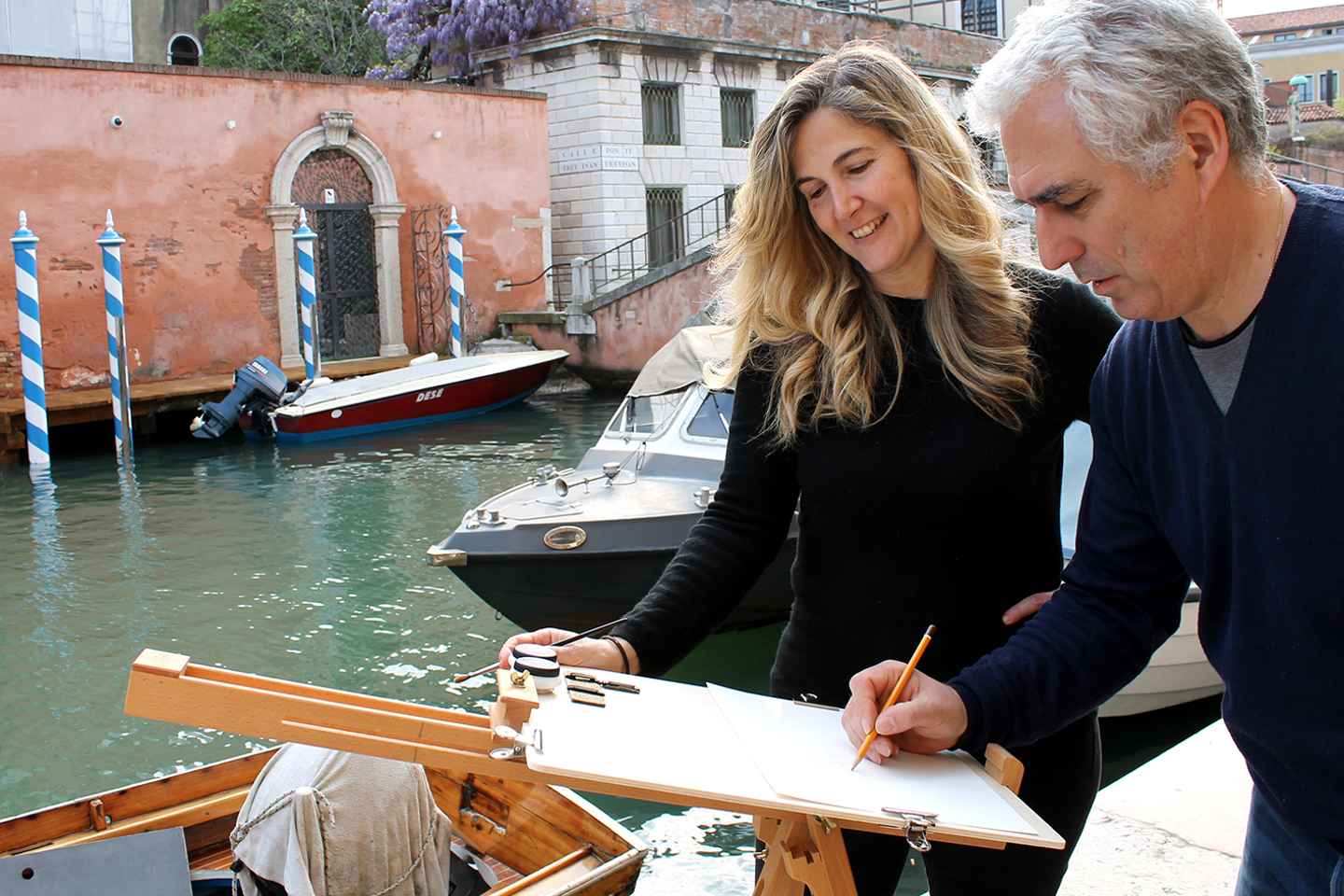 Similar to food and wine, Venetian paintings are also valuable commodities in Venice and the best works are said to have come from the 16th century. You can easily find them in churches or at the art museum all across the city. To truly appreciate their works, we suggest bringing along an expert who would be able to tell you all about the history and techniques of these paintings.
Venice: Watercolor Painting Class with a Famous Artist

Duration: 105 minute
You may not believe it, but drinking from water fountains are also considered to be a unique experience in Venice. This is because the water is said to be flowing straight from the Alps! There is an abundance of these fountains all over the city, so you don't have to worry about going thirsty. Just remember to bring an empty water bottle with you. Not only will you get to taste fresh and safe water, but you will also be doing your part in sustaining the environment. Take part in the walking tours and discover these fountains for yourself.
Private Tour: Venice Half-Day Walking Tour

Duration: 3 hours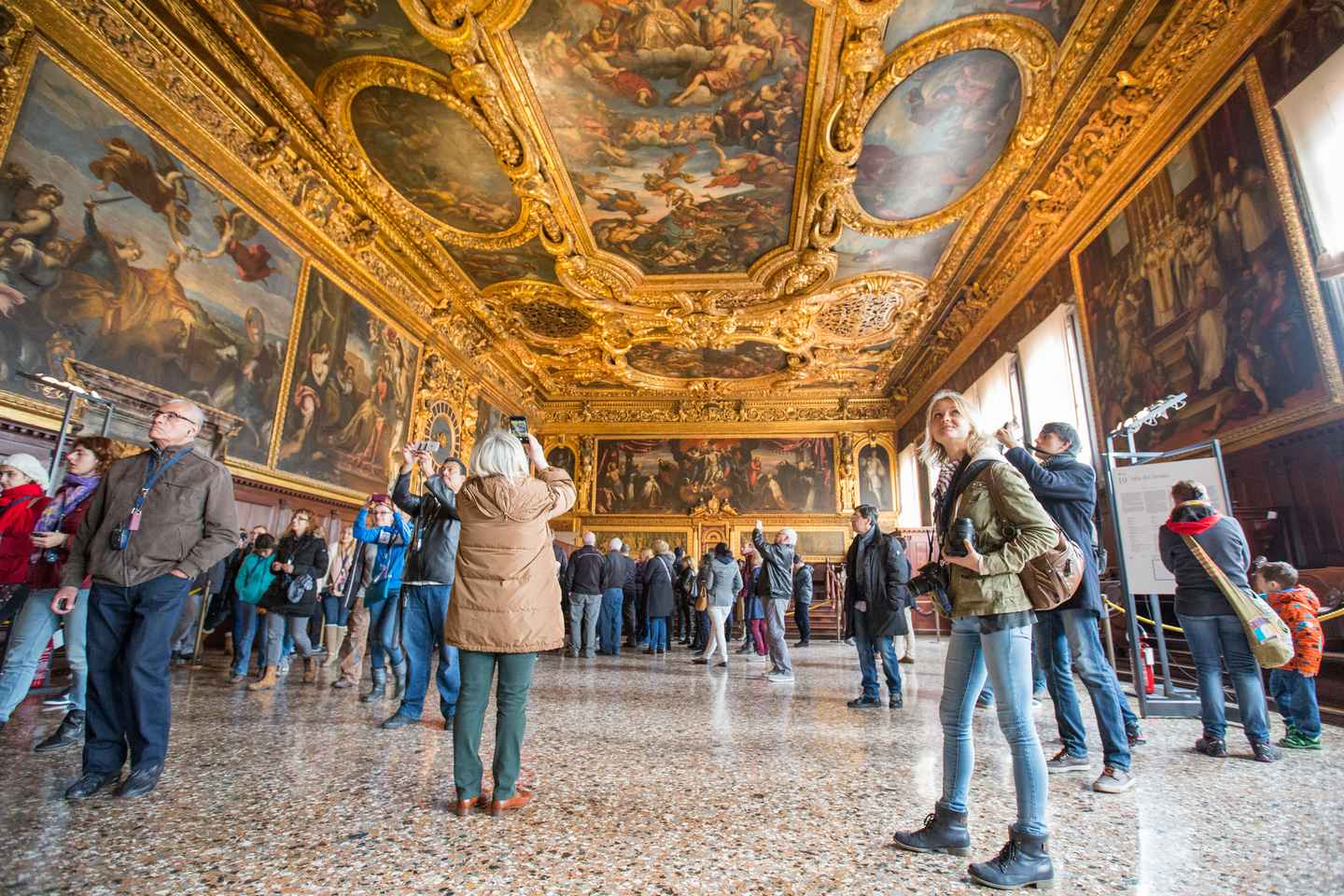 The Doge's Palace, also known as the Palazzo Ducale, used to be the main residence of the ruler of Venice during the Venetian Republic era between the 7th and 18th century. Today, the palace has been converted into a museum which is visited by millions of locals and tourists every year. Come marvel at its stunning architectural exterior, and then go inside and admire its many paintings and statues that give a glimpse of Venice's rich history and culture.
Venice: Doge's Palace Priority Admission Ticket
The art of lace production in Venice is an ancient tradition that dates back to the 16th century when the arts and culture scene had begun to take its roots. Venetian lace was so well regarded that it became an important trade export for the Venetian Republic. Thankfully, the tradition still continues to be in demand and appreciated today. If you have the time and want to make a quality lace clothing purchase, we suggest taking a trip to the island of Burano as you would be able to find some of the best Venetian lace there.
Burano Lace Museum Entry ticket

Duration: 30 to 60 minutes
Bask in the beauty of Venice
Italy is a charming country to visit, and Venice probably personifies that in a complete sense. With so many famous things to eat and explore, you might be wondering if you would like to extend your original duration of stay. We hope you enjoy Venice and all that the city has to offer.
Disclosure: Trip101 selects the listings in our articles independently. Some of the listings in this article contain affiliate links.
Get Trip101 in your inbox
Unsubscribe in one click. See our privacy policy for more information on how we use your data