Famous cities in the European continent, such as the likes of Paris, Milan, and London, are visited by millions of tourists every year. The beauty of these cities is that each of them have their own distinct and unique identity, which make them popular holiday destinations. Amsterdam, the Dutch capital of the Netherlands, is no exception and should be one of the places on your bucket list to visit. Originating as a small fishing village in the late 12th century, Amsterdam has since grown to become one of the top financial centers in Europe and a global cultural hub. The cosmopolitan city has also been ranked as the second-best livable city by the Economist Intelligence Unit, with more than 177 nationalities reported to be represented. If you're visiting Amsterdam for the first time and are unsure of what to do, fret not. Have a look at our list of best GetYourGuide tours in Amsterdam, the Netherlands to get you acquainted with the city.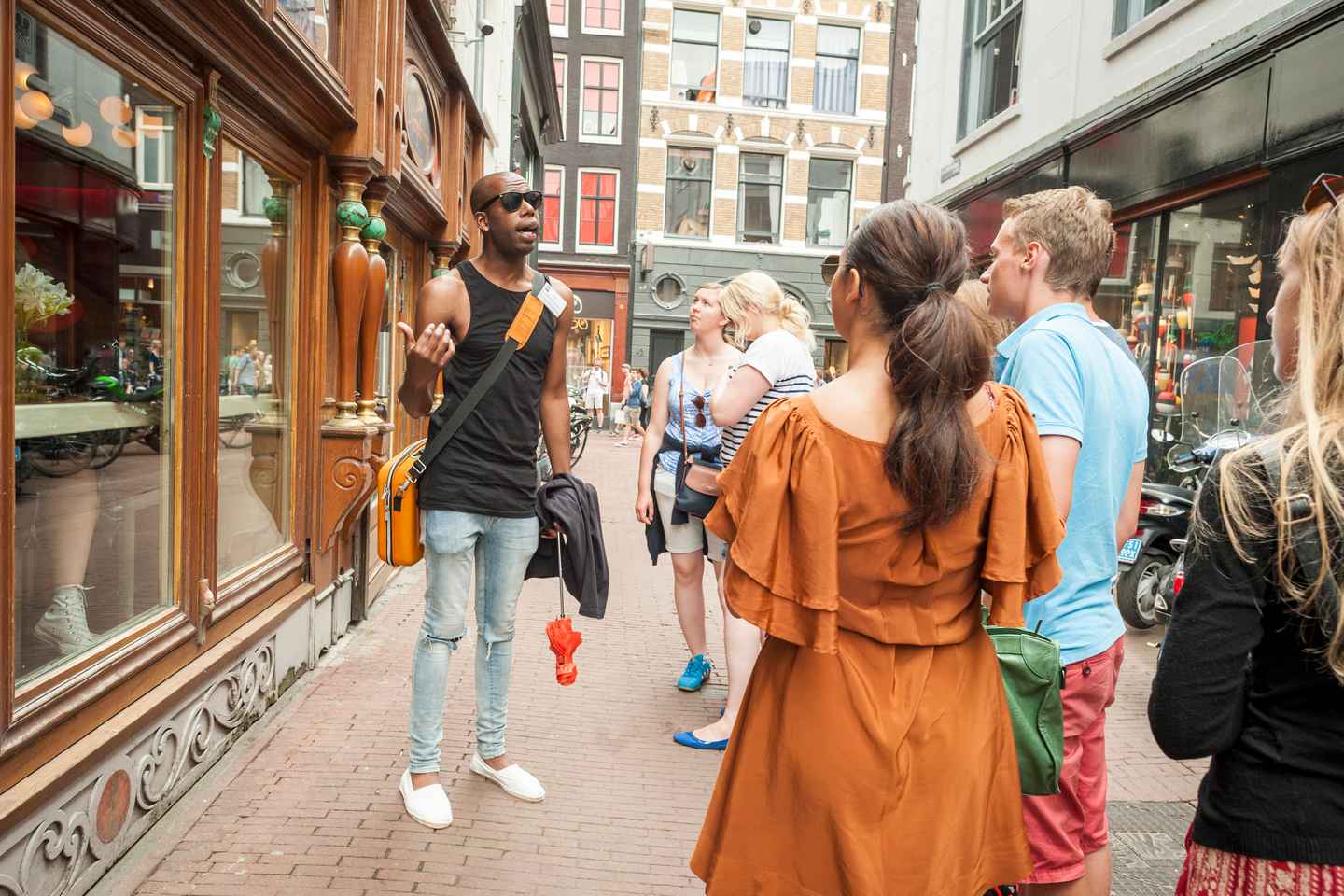 Be prepared to get 'blown away' in this cultural ganja walking tour of famous coffee shops in Amsterdam. More commonly known as marijuana, you will be surprised at how the ganja scene in the city is not as negatively portrayed as in the media. A super knowledgeable local guide will take you through the streets of the city, passing by famous coffee shops that sell ganja, pubs and secret medieval sites that are often overlooked. Your tour will end near Rembrandtplein Square, which is well-known for its nightlife.
Amsterdam: Cultural Ganja Walking Tour of Coffee Shops

Duration: 1.5 hour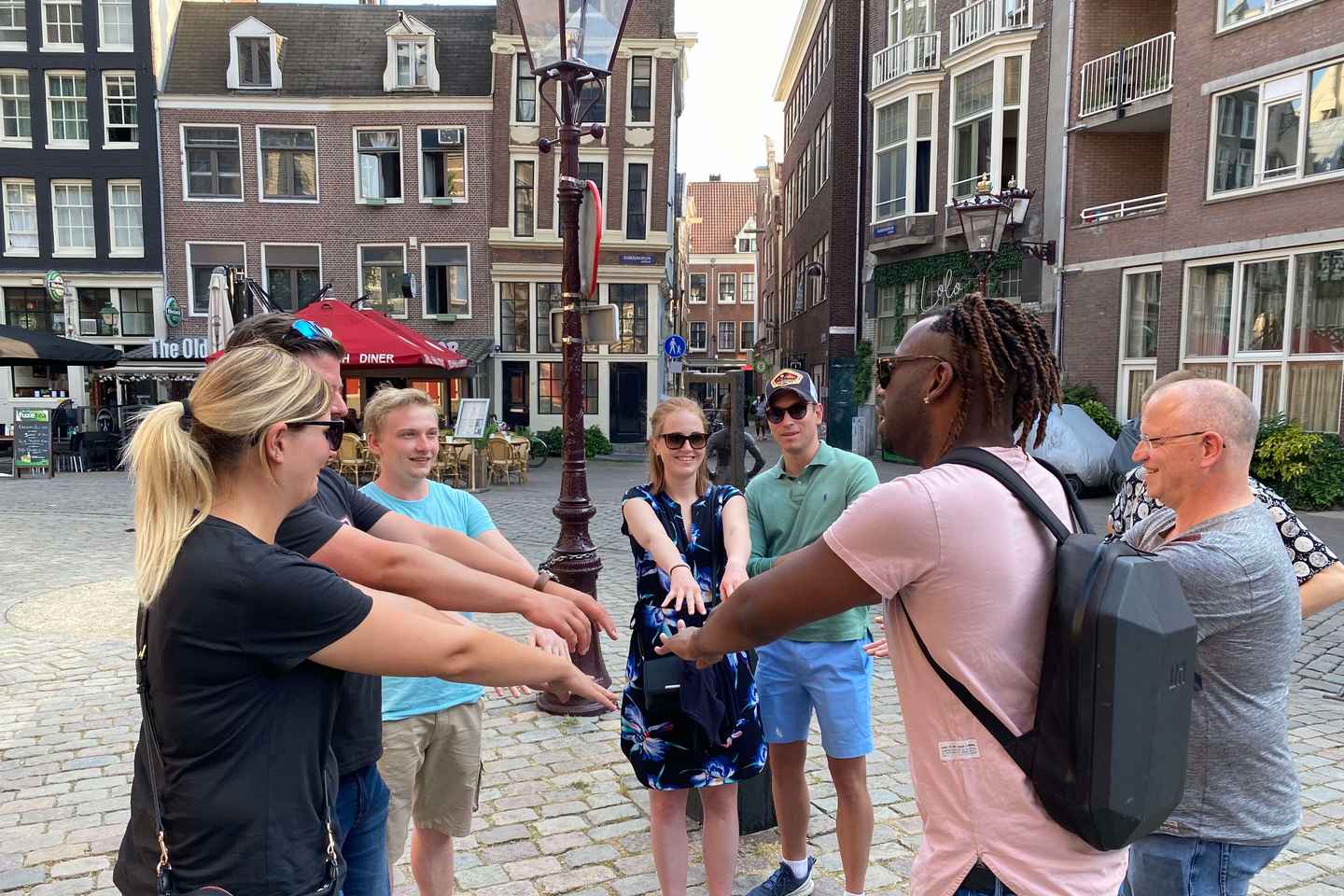 Amsterdam's famous red light district probably needs no introduction, but little is known about its origins. Sign up for this walking tour to experience its wonders and charms first-hand. An informative local guide will bring you past window parlors, 'cookie' shops and through secret alleyways as you learn more about its vibrant history. You will also get to sample free Dutch snacks at the Amsterdam Metropolitan bakery. The tour might end at a local bar, so do ask your guide for directions if you need to. This tour is available in English, Dutch, and German.
Amsterdam: 1.5-Hour Walking Tour of the Red Light District

Duration: 1.5 hour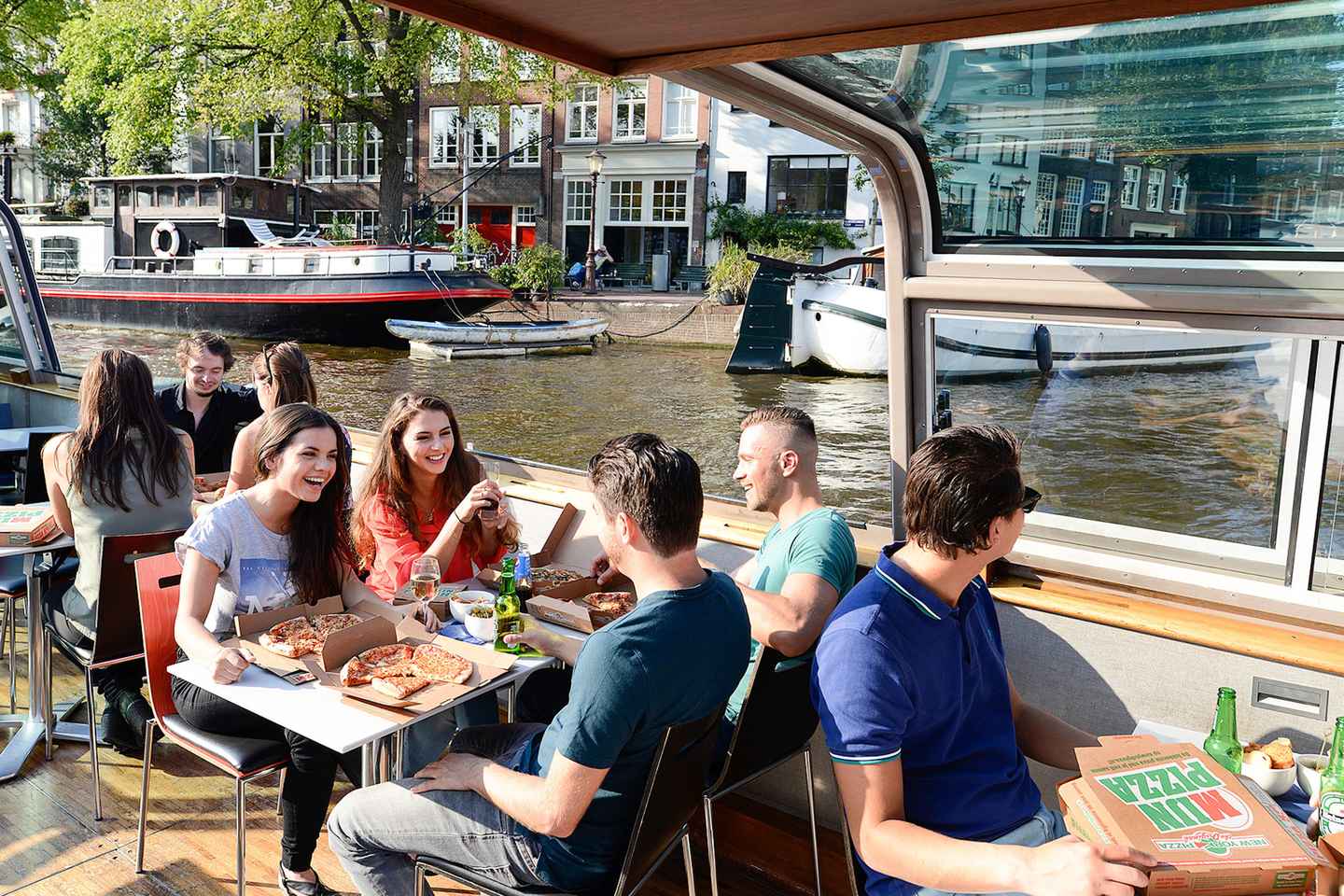 Run in collaboration with the New York Pizza Company, you're in for an unforgettable casual dining session as you cruise along Amsterdam's UNESCO World Heritage canal district. Upon boarding, order an appetizer and pizza of your choice. Then, sit back and marvel at the city's sights while you wait for your freshly prepared meal. Be sure to also treat yourself to an unlimited serving of beer, wine and soft drinks throughout the cruise. The meal is completed with a complimentary Ben & Jerry's ice cream.
Amsterdam: Evening Canal Cruise with Pizza and Drinks

Duration: 1.5 hour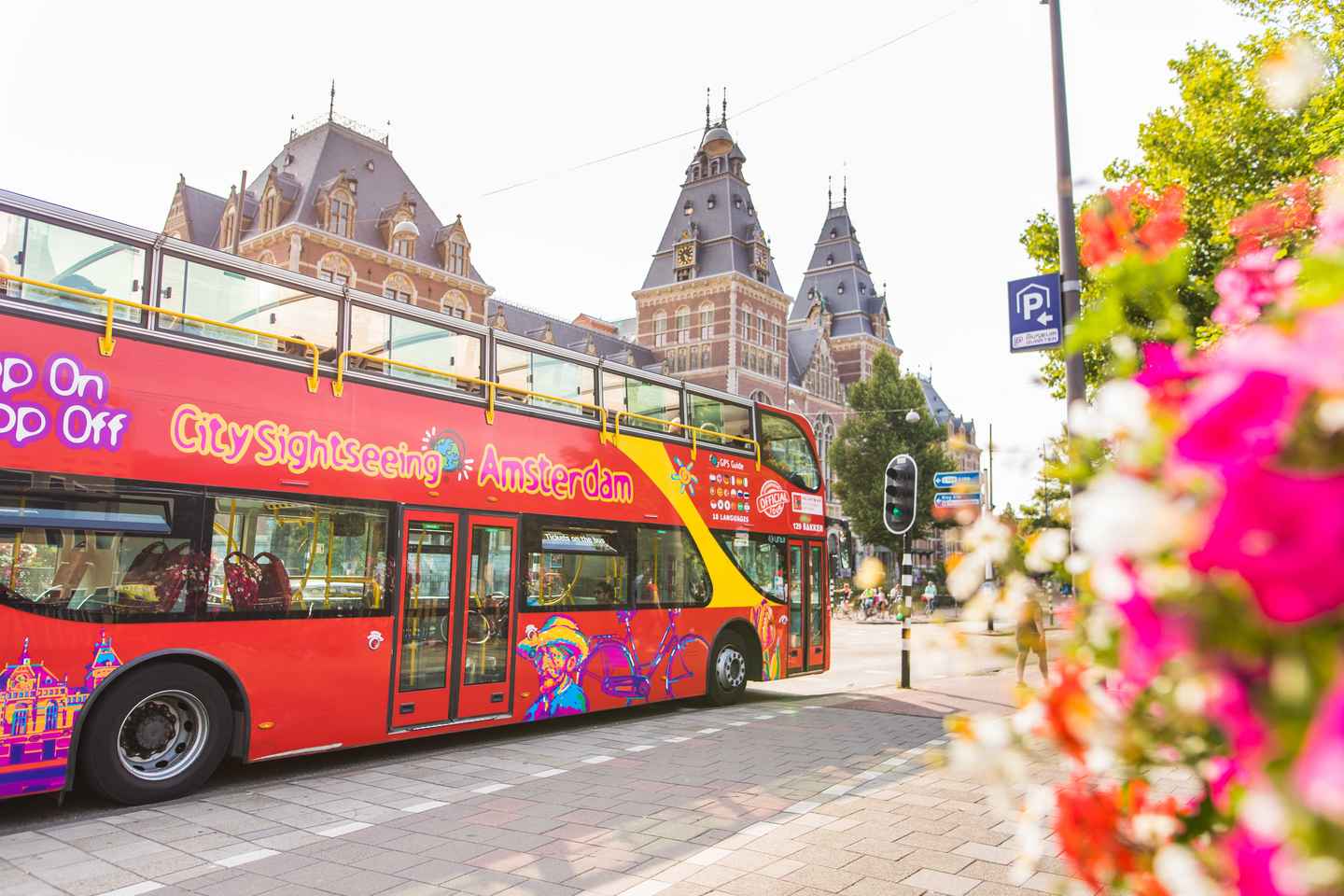 Tired of walking and want to be taken (literally) for a ride? You can do just that on this exciting 'hop-on, hop-off' bus and boat tour of Amsterdam. Similar to the walking tour listed above, enjoy the many sights and sounds of the city from the comforts of your transport. Audio guides, in numerous languages, are available upon request. As the title suggests, you are free to hop on and hop off at any of the bus stations along the bus routes. Two free 'hop-on, hop-off' boat routes are also included when you purchase a ticket. Do note the bus and boat departure times for easier itinerary planning.
Amsterdam: Hop-On Hop-Off Bus Tour and Optional Canal Cruise

Duration: 1.0 day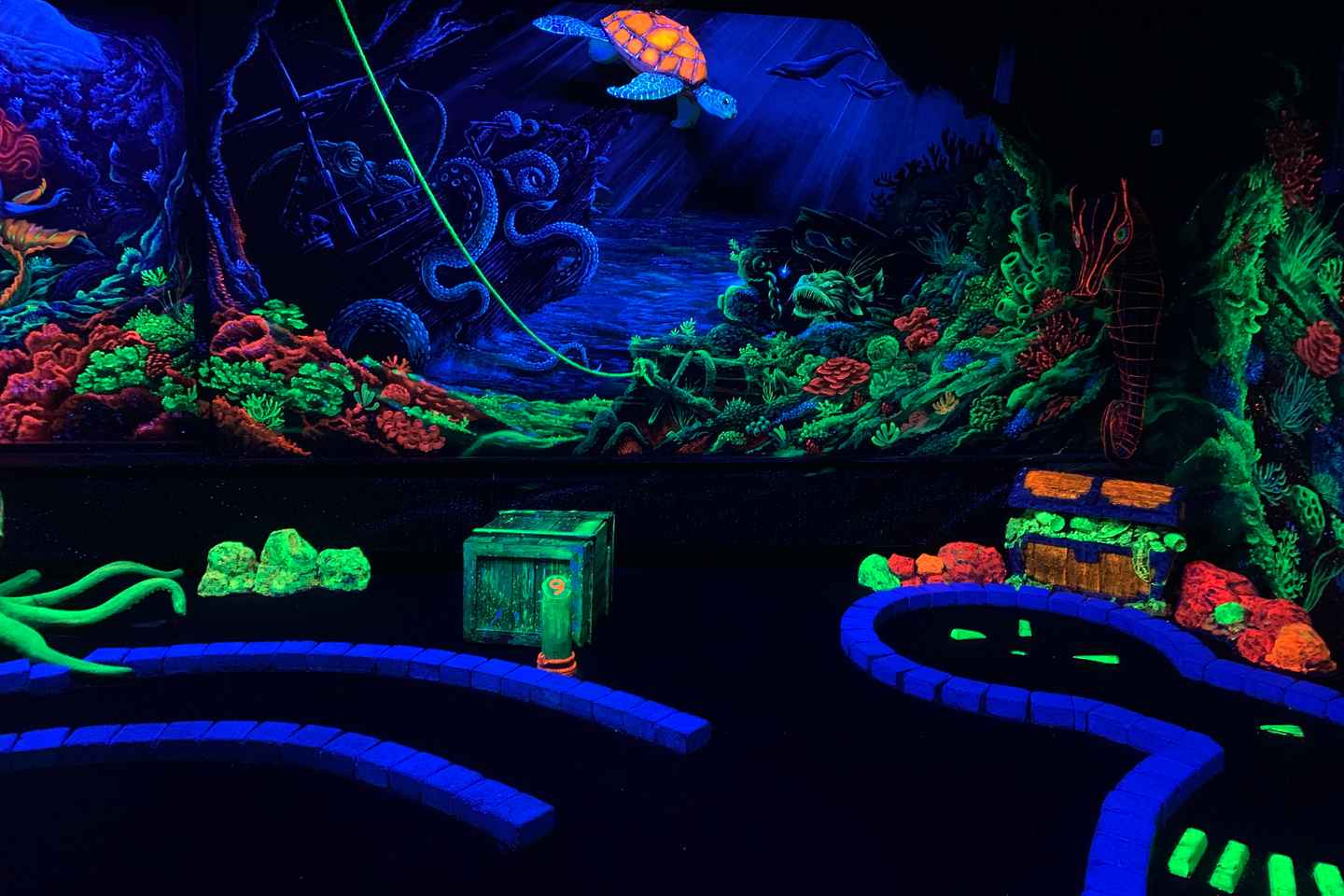 Just want to let your hair down and have some fun for a day? Consider playing a round of mini golf in the dark at Powerzone, an entertainment center located in central Amsterdam. The sport is suitable for all ages, so if you have children traveling with you, they won't forget this day in a hurry. If you want more fun, laser tag and bowling are also available at the center. Sign up for a package deal to get your day's worth of family fun.
Amsterdam: Glow-in-the-Dark Mini-Golf

Duration: 45.0 minute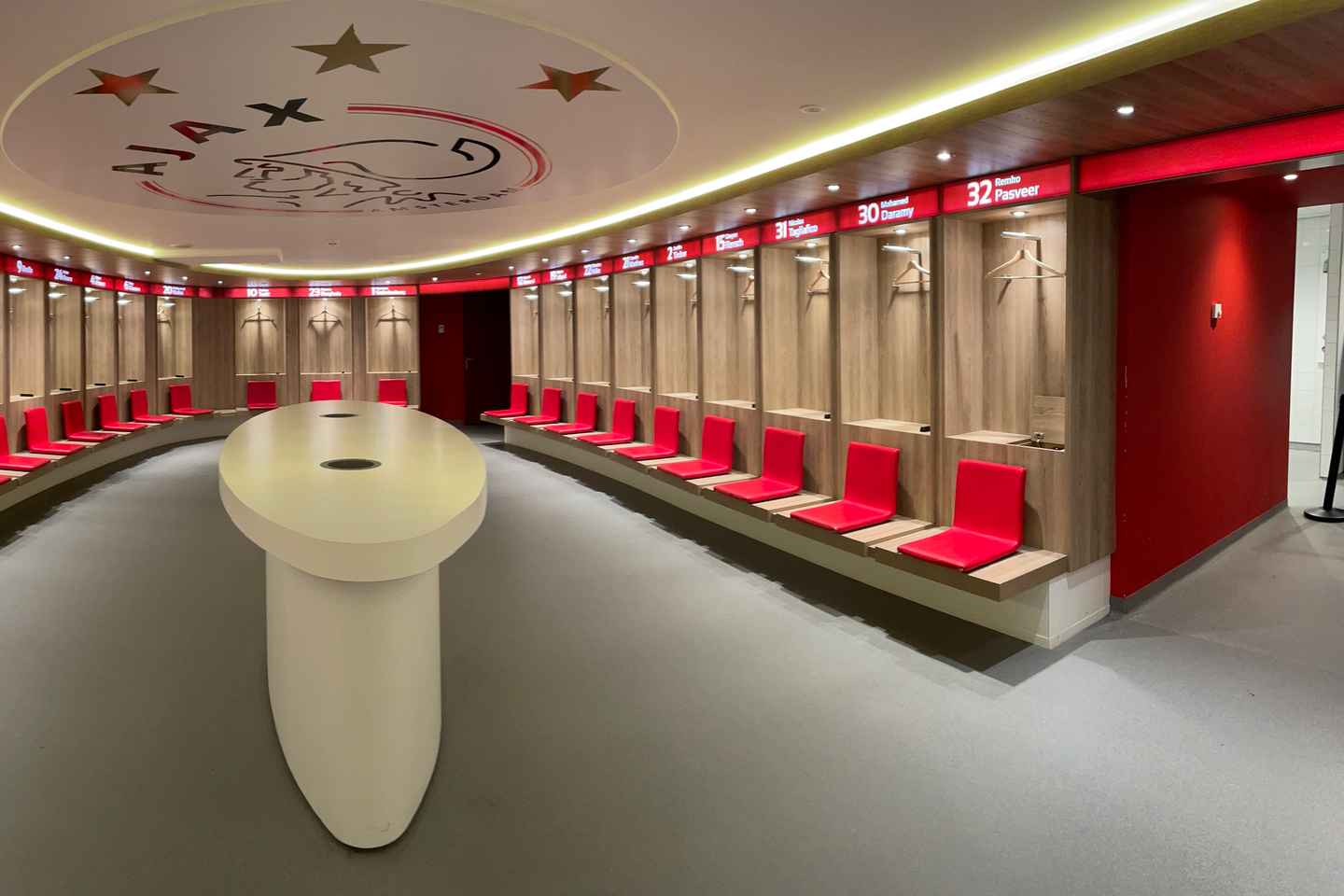 Football enthusiasts should definitely make this tour a part of their itinerary. You will be taken on a comprehensive tour of the Johan Cruijff ArenA stadium, the fabled home ground of Dutch powerhouse Ajax Amsterdam. Soak in its illustrious football history as your tour guide takes you to the official team dressing room, the dugout and on to the pitch. Who knows, you might bump into one of the team players walking along the corridors!
Amsterdam: Johan Cruijff ArenA Classic Tour

Duration: 75.0 minute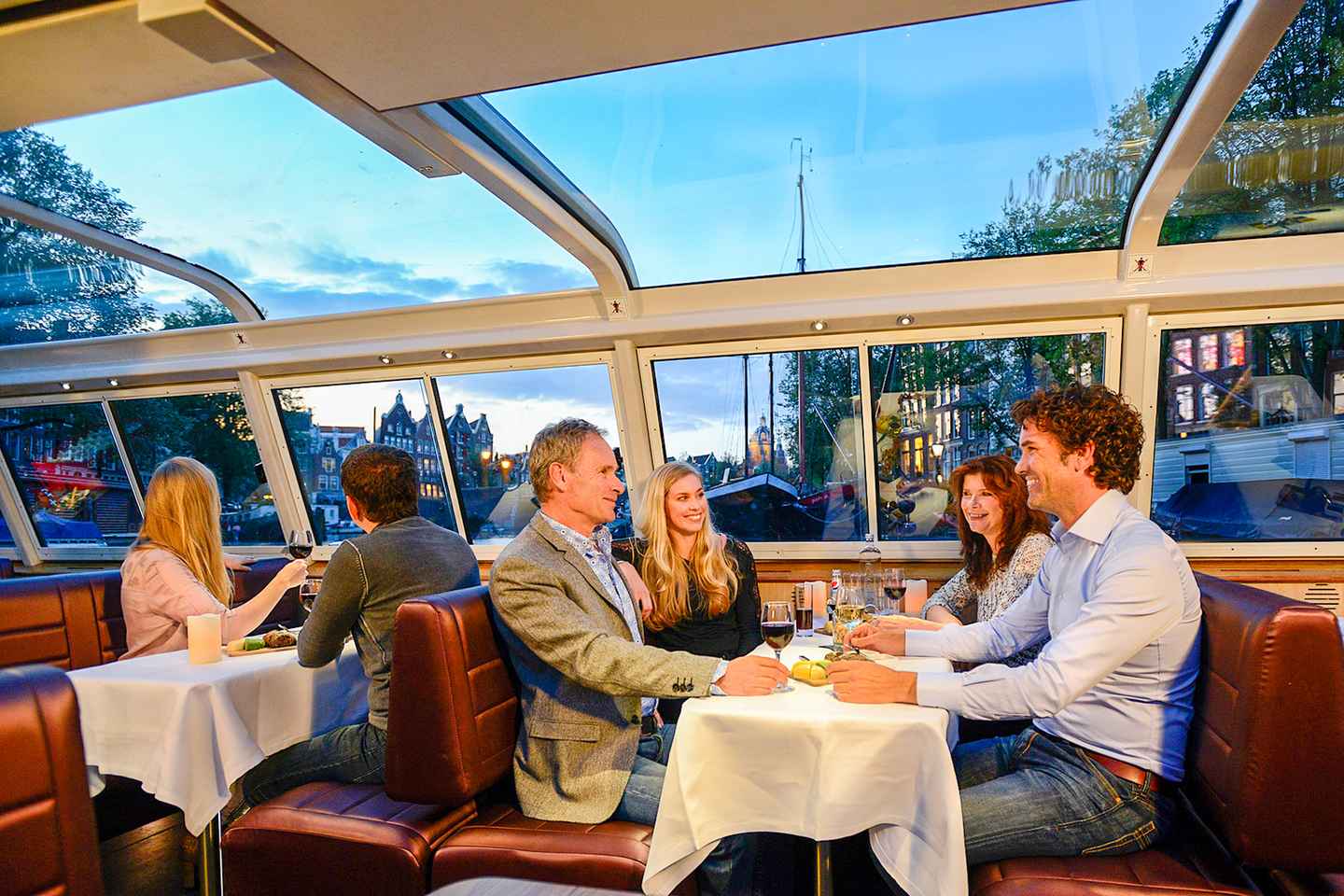 If you prefer a more romantic setting while you cruise along Amsterdam's canal district, then this tour might be just for you. Enjoy a 90-minute candlelight experience as you sip wine and snack on a selection of cheese, French bread, olive, and nuts while enjoying the sights of the boathouses and merchant shops along the canal.
Amsterdam: Cheese and Wine Canal Cruise

Duration: 1.5 hour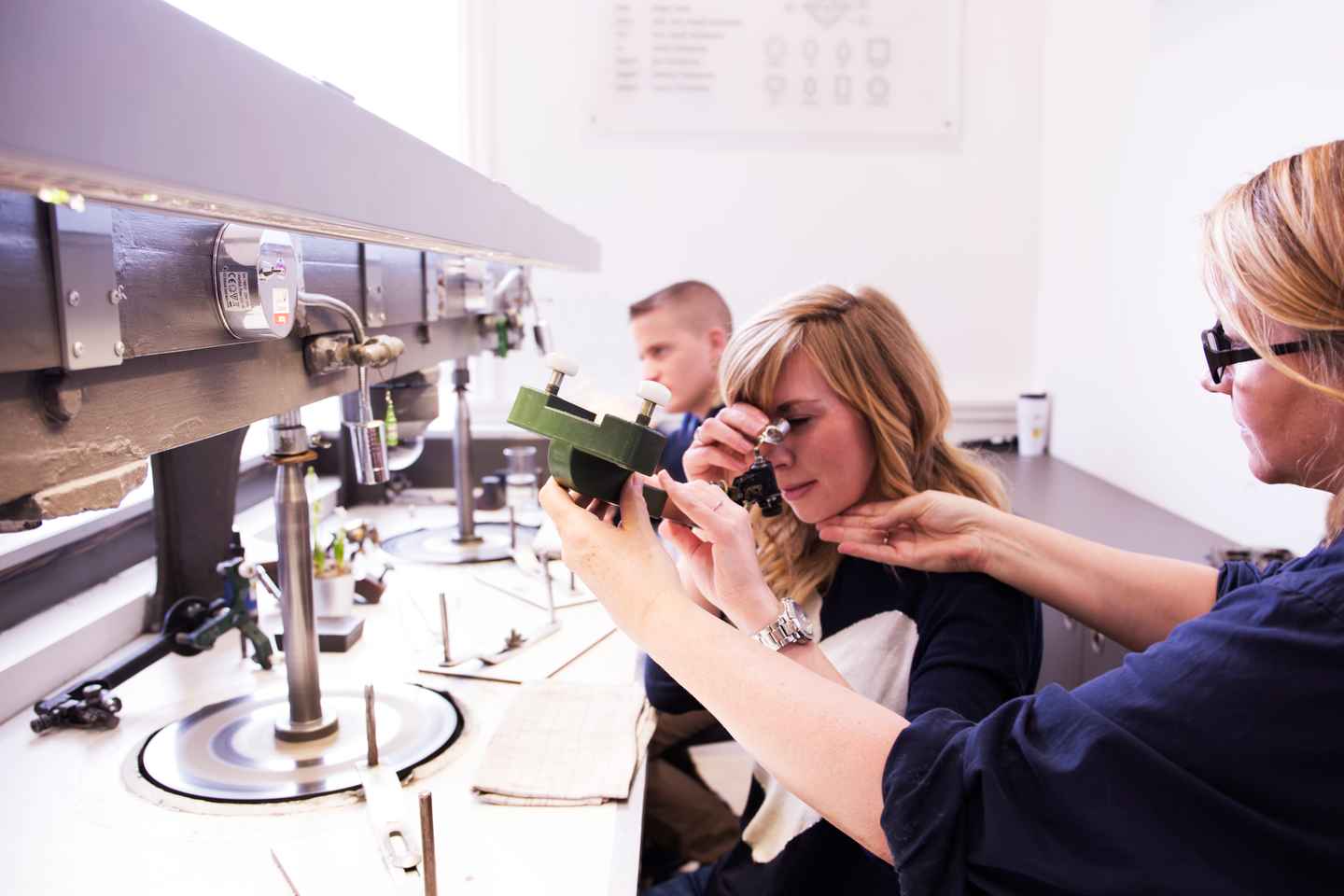 Amsterdam has a long heritage in diamonds. In fact, it has been a major diamond center since the Jews introduced the diamond cutting industry in the late 16th century. This four-hour tour starts with a free private tour through the Diamond Museum, where you will learn about the origin of diamonds and see some amazing diamond artifacts. An expert will then explain the mechanics behind diamond polishing. Shortly after, you will get to polish your very own diamond and get to keep it as a memento! An official Royal Coster Diamonds certificate is yours to keep for successfully completing the polishing workshop. Do note that the setting for your polished diamond will not be available.
Amsterdam: Diamond Masterclass

Duration: 4 hour
If you are undecided on the places to visit in Amsterdam, then we highly recommend this free three-hour walking tour of the Dutch capital. Local guides will be your best friend as they take you on an immersive historical tour of the city. Learn about Amsterdam's origins as a small muddy village along the River Amstel, its prostitution history and tragic stories of the Nazi occupation. This free walking tour is available in both English and Spanish. Do also note that tickets to the museums are not included in this tour.
Amsterdam Free Walking Tour with Booking Fee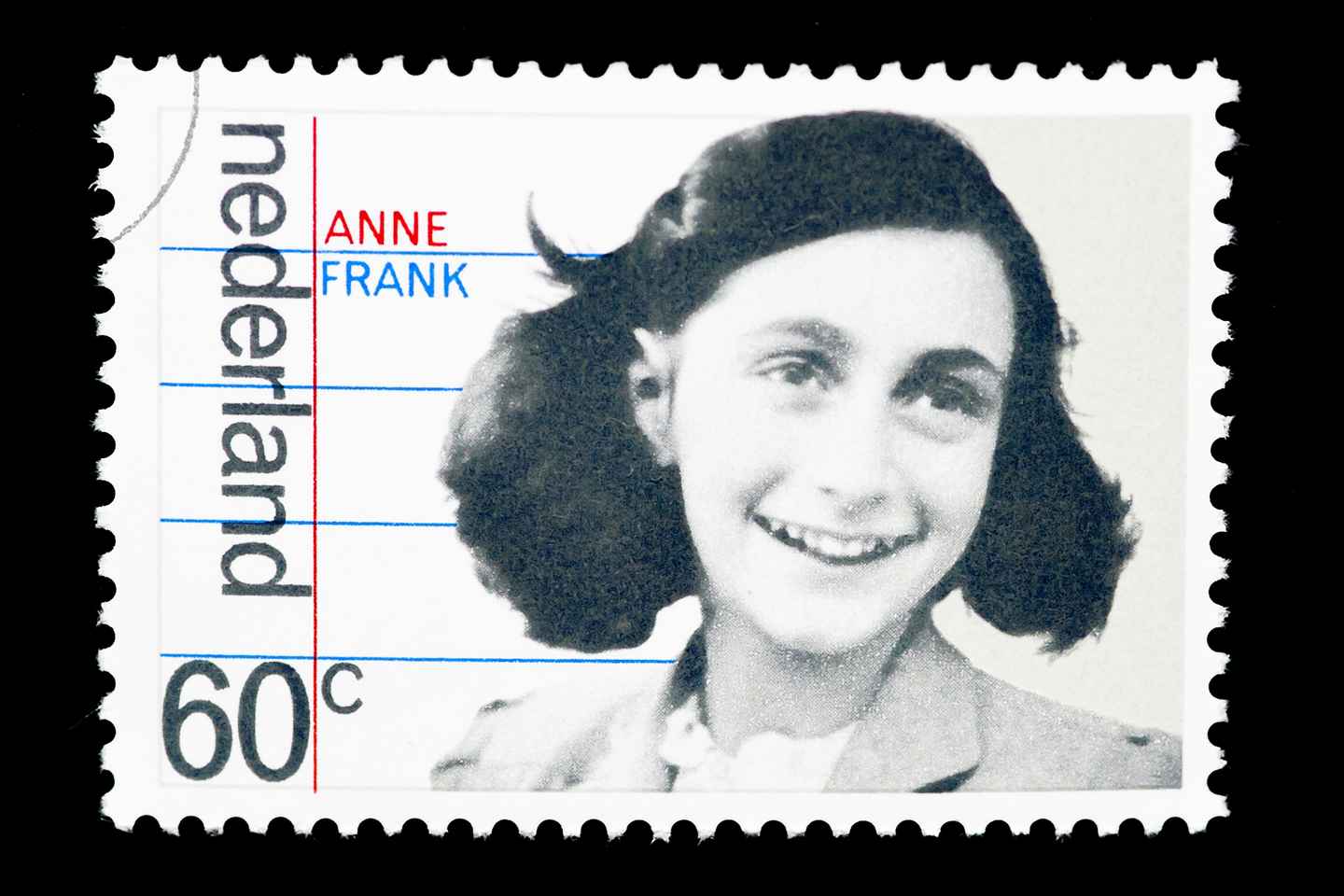 One of the most iconic figures associated with World War II history, this tour is definitely for those who would like to find out more about the tragic story of the German-born Jew Annelies Marie Frank. The tour begins at the Jewish Historical Museum, where your guide will take you on a journey into the past. You will walk past monuments and buildings still bearing the scars of World War II and learn about the secret locations where the Dutch resistance fighters used to hide many Jewish families from their German oppressors. The tour ends at Anne Frank's House. Tickets into the attraction are not included in the tour and must be purchased separately.
Amsterdam Walking Tour: The Fascinating Story of Anne Frank

Duration: 2 hour
Unforgettable Amsterdam
Most visitors struggle to describe Amsterdam, and there is a good reason why this is so difficult. What we do know is that Amsterdam makes for a memorable holiday destination that you should experience at least once in your life. There are many cities in the world that have their own distinct culture and identity, and Amsterdam is undoubtedly one of them.
Disclosure: Trip101 selects the listings in our articles independently. Some of the listings in this article contain affiliate links.
Get Trip101 in your inbox
Unsubscribe in one click. See our privacy policy for more information on how we use your data