Rome is one of Europe's must-see destinations. Its key role in the ancient Roman empire and the Catholic Church have earned it the moniker of the Eternal City. And it's easy to see why; with the majestic Colosseum, stunning remains of the Forum, and the imposing edifice of St Peter's Basilica in the Vatican, being just some of the sublime architectural wonders that await. Throw in artistic marvels by the likes of Michelangelo, such as the world-famous ceiling of the Sistine Chapel - and the beautiful Baroque stylings of the Trevi Fountain, of La Dolce Vita fame - and there'll be enough sights to keep you busy for a lifetime. But if time is tight there is still plenty for you to on during a whirlwind tour of the city. Read on for an itinerary of the sights you might wish to tackle during 36 hours in Rome.
Get your visit to Rome off to a fantastic start by visiting one of the city's most famous landmarks - the stunning edifice of the Colosseum. Also known as the Flavian Amphitheatre, this massive structure was a potent symbol of Imperial Rome at its height and once played host to everything from gladiatorial combat to recreations of notable naval battles. And, while there's no getting away from the ancient Romans' infamous penchant for blood sports and death, there are few finer examples of their technological prowess than this structure, which has survived everything that two millennia could throw at it. A feat made all the more remarkable when you consider that it could once hold 50,000 to 80,000 spectators. Not only is that comparable to modern-day stadia, but can you imagine your favourite sports venue lasting 2000 years?
After your tour of these stunning ruins, go for a walk around the Palatine Hill - a location that was once home to the emperors of Rome, and was so full of spectacular buildings that the word 'palace' owes its origin to it. This most central of Rome's famous seven hills is home to such impressive sites as the Palace of Domitian and looks down onto the Circus Maximus and the famous Forum. The hill is also home to the Palatine Museum, which provides an insight into the rich history of the area as well as the wider Roman Empire.
Skip the Line Colosseum and Ancient Rome Tour with Pantheon

Duration: 3 hours 30 minutes
By now, you'll likely be working up a bit of an appetite, so dinner will be in order. The likes of Cesare al Casaletto is likely to prove appealing to those prepared to pop into a cab and venture west of the river. Cesare al Casaletto, which is located close to the extensive parkland of the Villa Doria Pamphili, enjoys strong word-of-mouth for the quality and range of its Mediterranean dishes and customer service - all without breaking the bank. If you aren't quite so peckish, how about a light bite at Pizzarium Bonci instead, which sits just to the north of the Vatican. This self-styled "temple of pizza" is sure to appeal to those who can't get enough of authentic Italian pizza.
After satisfying your hunger, those visiting Rome on a romantic city break will definitely want to make a beeline for the famous Trevi Fountain. This stunning mid-18th-century fountain rises more than 26 metres high (86ft) and stretches across an area almost 50 metres wide (161ft). Its beautiful architecture has made it a real icon of Rome. If the spectacular beauty of the fountain isn't already enough of a draw for the romantics among you, the fountain's iconic role in the movie La Dolce Vita will certainly tip the balance. Actress Anita Ekberg's scene cavorting in the fountain, is one of the most famous in all of cinema and it has only added to the romantic reputation of this site.
Trevi Fountain, Pantheon, and Campo de' Fiori Food and Wine

Duration: 4 hours
Day 1: Night - Drinks and a lovely view at Les Etoiles Rooftop Garden
Editor's Note: There's no photo available at the time of writing
After a visit to such an iconic site, keep the romantic mood going with rooftop drinks and a view to die for. The Les Etoiles Rooftop Garden sits atop the Hotel Atlante Star and enjoys spellbinding panoramic views across the Vatican and St Peter's Basilica. Indeed, so beautiful is the backdrop, that the rooftop garden is a popular spot among film and TV camera crews, and is equally as popular with wedding parties. What's more, it is home to a good selection of fine Italian wines - so fans of the aqua vita should take note. Fine wine and an equally fine vista - sounds like the ideal end to a pretty spectacular first day.
Les Etoiles Rooftop Garden

Address: Via Giovanni Vitelleschi 34 | Via Bastioni n.1, 00193 Rome

Opening hours: 10am to midnight (daily)

Average price: 20 to 50 EUR (23 to 57 USD)
Another memorable day begins with a quick bite at La Bottega Del Caffé, a popular eatery serving the likes of pasta and sandwiches in the heart of the city and just a few hundred metres north of the Colosseum. Its position makes it a bit of a tourist hotspot but if you're grabbing breakfast, then you'll likely be in and out before things get too busy. What's more, if the weather's nice, you may wish to make use of the outdoor cobbled terrace area for a little al fresco dining.
Afterwards, two iconic Roman sites with later Christian adaptations await. The Pantheon, which is one of the finest preserved Roman buildings in the entire city, has been in continuous use for almost two millennia thanks, in large part, to its subsequent use as a church. Its famous domed cella, which was a technological marvel of ancient Rome, still inspires awe in many of the site's six million visitors a year. Then there's the Castel Sant'Angelo, which was originally commissioned as a mausoleum for Emperor Hadrian, also found later use as a papal fortress. The religious symbolism continues in the impressive crowning statue of the Archangel Michael from which the building gets its present day name. Today, the site contains a museum, which attracts more than 1.25 million people every year.
Pantheon, Piazza Navona and, Trevi Fountain Tour of Rome

Duration: 2 hours 30 minutes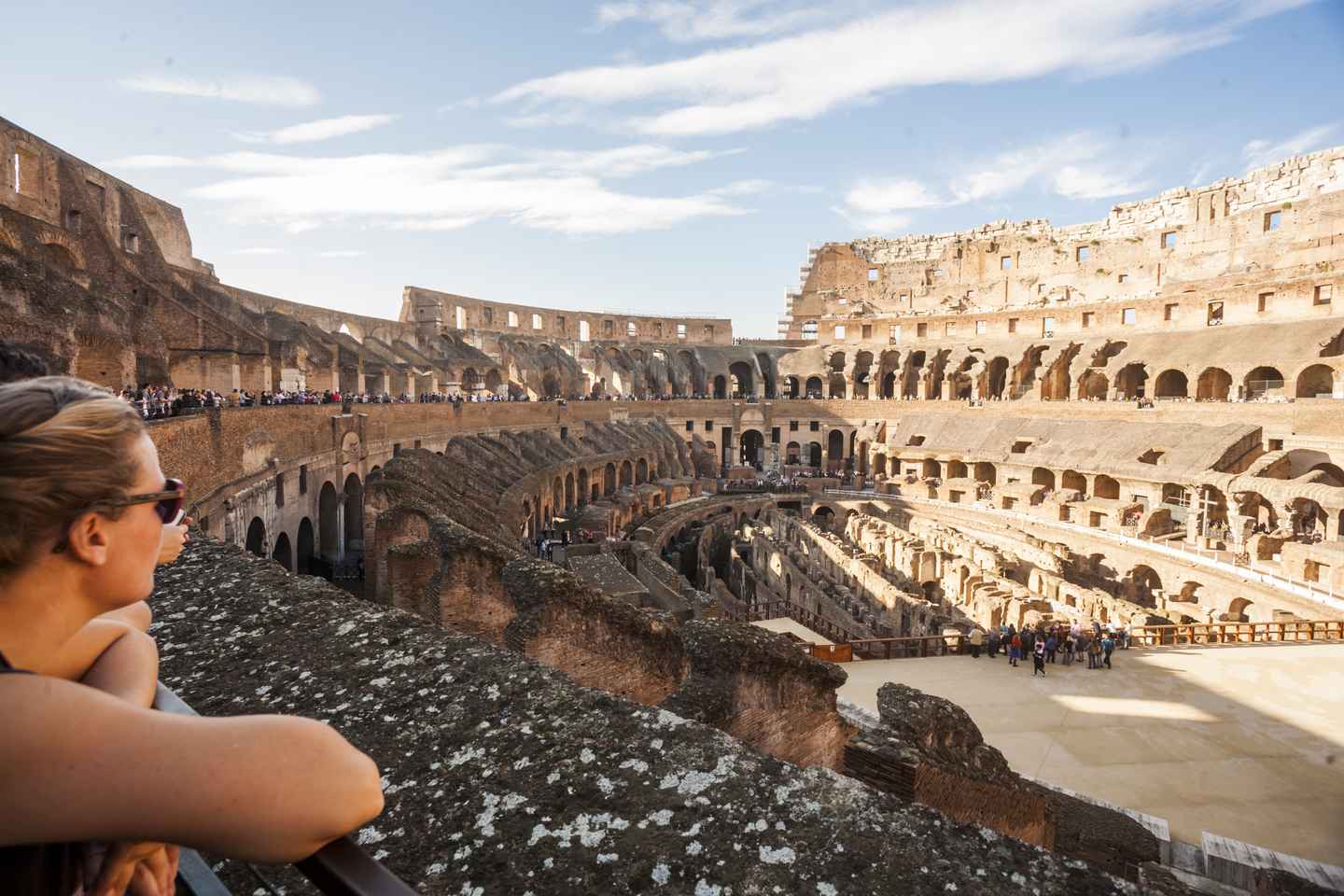 From one historic site to another, pay a visit to what was once the beating heart of ancient Rome - the Forum. This spectacular array of ruins were once the focal point for the entire city, hosting everything from public speeches and commerce to elections and massive processions. It was a true hub of the day-to-day city and was the site of many a memorial and temple, one of the most impressive of which was in honour of Saturn. More than a dozen key structures still survive at least partially intact - including the majestic Arch of Septimius Severus. What's more, archaeological work still continues on and off within the Forum to this day, unearthing fascinating new information.
Speaking of archaeology, those eager to wander through history will also want to make a beeline for the Park of Colle Oppio - or Oppian Hill. This 11-hectare (27-acre) park was laid out as recently as the 1870s, but its garden grounds take walkers through much older history - indeed, the remains of Emperor Nero's Domus Aurea - or Golden House - are located in the soils beneath it, while the remains of the public baths of Trajan are a notable feature. That's without mentioning the numerous sculptures and fountains that were laid down in the first half of the 20th century.
Rome: Colosseum, Roman Forum, Palatine Hill Priority Tickets

Duration: 1 day
Day 2: Night - Stroll through Trastevere and have drinks in the pubs there
After disembarking from your river cruise, the popular bohemian district of Trastevere should make for a good place to unwind with a leisurely stroll and a few drinks. This neighbourhood borders the western banks of the river - and it is well known for its mix of craft ale pubs, craft shops and traditional trattorias. Indeed, its picturesque narrow streets and bustling piazzas are a fun place to soak up the local atmosphere - with the likes of the piazzas of Santa Marian and di San Calisto both proving to be popular among young revellers.
Freni e Frizioni

Address: Via del Politeama 4 - 6, 00153 Rome

Opening hours: 6.30pm to 2am (daily)

Price: Moderate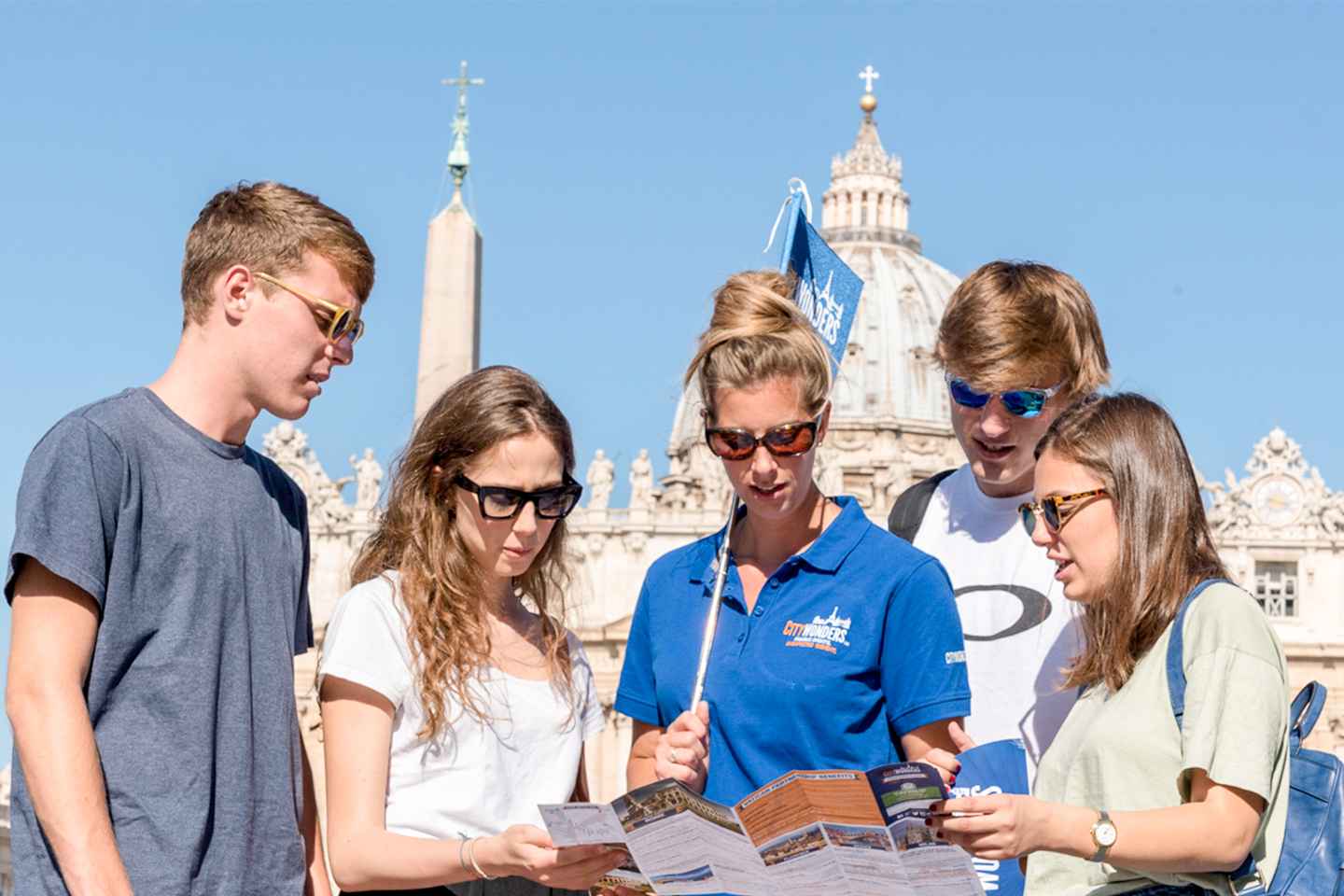 Your 36-hour visit to Rome concludes with a true must-see destination - Vatican City. Technically a separate state within the city - making it the smallest 'country' in the world' - the 110-acre (44-hectare) grounds of the Vatican are world-famous as the seat of the Catholic Church. Its buildings include such architectural structures as St Peter's Basilica - from which the Pope famously delivers sermons to thousands of worshippers. And that's before you add in some of the other artistic wonders that are housed within the city - including the iconic painted ceiling by Michelangelo within the Sistine Chapel, and a dizzying host of sublime Renaissance works. Indeed, the extensive Vatican Museums are home to 54 galleries and tens of thousands of artworks. Little wonder then that the entire Vatican is a UNESCO World Heritage Site. After your impressive Vatican visit, why not finish your mini-break with a visit to the Piazza Barberini in the heart of Rome? This impressive open space boasts the beautiful Palazzo Barberini on its southern side and is also home to the 375-year-old Triton Fountain - a work of the noted sculptor and artist Bernini.
Skip-the-Ticket-Line Vatican Tour and Sistine Chapel

Duration: 2.5 hour
Experience the Eternal City
36 hours may seem like too short a time to experience the Eternal City, but you'll still be able to enjoy some truly spellbinding sights - experiences that are sure to inspire a longer return visit in future.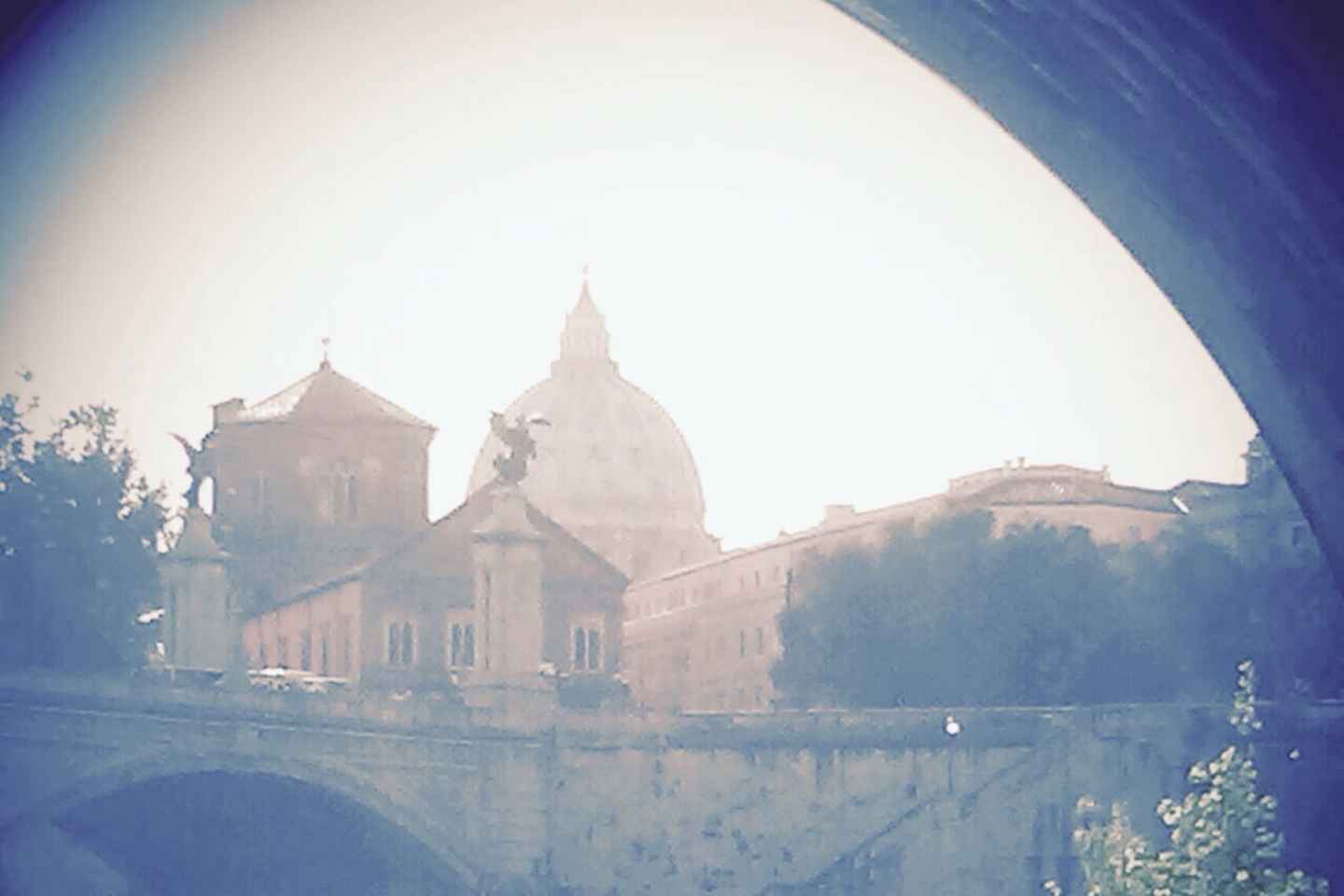 After a busy and rewarding day walking through Rome's rich past, a chance to rest those legs while still enjoying the sights of the city will surely sound appealing. So how does dinner followed by an evening river cruise on the Tiber grab you? Ideal not just for couples eyeing a romantic treat, but other visitors seeking a memorable location in which to tantalise their taste buds. What's more, there are plenty of options from which to choose; from straight-forward hop-on and hop-off cruise options to others offering wine tasting and ones that offer dinner aboard the boat. Those looking to grab a simpler bite to eat may also be interested in the Aperitivo tours, which run for a shorter duration and cost less.
Rome: Wine and Appetizers on the Tiber River

Duration: 1 hour
Disclosure: Trip101 selects the listings in our articles independently. Some of the listings in this article contain affiliate links.
Get Trip101 in your inbox
Unsubscribe in one click. See our privacy policy for more information on how we use your data