A perfect dream getaway for some can be as simple as taking in the cool sea breeze while basking in the glow of the sun. Just staring at the waves breaking onto the shore can soothe someone's stressed mind. If you are a beach lover, why not hit the waves on your next vacation? Be dazzled with the sunny beaches and broad coastlines of California such as Santa Barbara, La Jolla, and Huntington Beach Pier. People flock to these areas to engage in exhilarating activities. While here, you get to choose between kayaking, snorkeling, and surfing. So if you want to make the most of your California experience, check out our list of the best places for water sports in California, the USA.
A visit to La Jolla will give you not only beautiful views of its dramatic coastline but also a glimpse of its rich marine life through sea caves kayak tour. Do not worry because even beginners in kayaking are welcomed as you will be accompanied by a knowledgeable guide. Throughout this tour, your guide will help you paddle in the sea to witness magnificent dolphins, sea lions, orcas, and birds hovering above. If the weather is good, you can explore the cave and the rocky coastline. Don't worry about the necessary equipment because they will provide you with life jackets and a wetsuit.
La Jolla Sea Caves Kayak Tour

Duration: 1 hour 30 minutes
It does not matter if you are a novice who just wants to try surfing or an amateur learning some new tricks. In Santa Barbara, you can enjoy surfing as much as you want. They offer a range of surfing lessons for beginners who want to know the basics or are confident enough to try advanced lessons. Each lesson will take about two hours so you will surely learn a lot. Don't worry about bringing your gear as a surfboard and wetsuit are already provided here.
Learn to Surf with Santa Barbara's Best - Indivual and Groups Welcome

Duration: 2 hours
You will be provided with brand-new kayaks, paddles, and life vests together with an experienced local guide to start your kayaking tour. During your tour, you will see the rich marine preserve, lush kelp forest, and majestic hidden reefs. Moreover, you will also enjoy the dolphins and harbor seals that are common visitors in the area.
Laguna Beach Open Ocean Kayaking Tour

Duration: 1 hour 30 minutes
4. Catalina Island
Catalina Island is surrounded by brilliant blue and clear sea that is rich in marine biodiversity. There are many water activities to try at Descanso Beach and Avalon Harbor. You can rent kayaks and paddleboards to explore the area and watch some dolphins, seals, sea lions, and even a flying fish. If you want more adventure, you can take an affordable ferry ride to the harbors where you can try snorkeling and diving.
5. Doheny Beach
Photo is only for illustrative purposes
Doheny Beach is known for its epic waves for those surfers who want an extra thrill. The beautiful scenic beach is near campsites and outdoor water activities. You can rent kayaks and paddleboards to roam around the beach. There are also jet skis for rent that you can take for a ride together with friends and family. You can also explore Dana Point and have some kayaking and hiking adventure there. A local guide will join you as you cruise the calm waters of the harbor.
6. Lake Elsinore
If you a thrill seeker and you are up for an adventure, then you should plan a visit to Lake Elsinore. Here, you get to experience flyboarding—an intense water sport where the rider gets pushed up into the air by two jet streams of water. The whole activity can last for 30 minutes wherein you can reach a height of 50 feet (15 meters). You can also rent kayaks, paddleboards, and jet skis to explore Lake Elsinore for those who are not into flyboarding.
Are you a beginner looking for a safe place to start surfing, or are you an amateur who is ready to step up your skills? At Huntington Beach, you can learn and have an enjoyable surfing lesson with a knowledgeable instructor. You can sign up for a private lesson or have it with a group of friends for two hours. Surfboard, wetsuit, and bottled water are all included in the package so you don't have to bring your own. During the lesson, you will learn about safety, techniques, and more.
2 Hour Private Group Surf Lessons in Huntington Beach

Duration: 2 hours
Are you the type of person who enjoys looking at scenic views? A stand-up paddleboard in Malibu is the best choice for those who just want to chill and admire the ocean's scenic beauty. As you take this 90-minute paddleboard tour, you get to visit coves and protected beaches. If you are a beginner, don't fret since they will be giving you lessons for starters until you get confident to try the whole tour. Guests are provided with a paddleboard and a wetsuit. Another bonus is that you can witness seals and dolphins as you paddle in the calm sea.
A private paddleboarding excursion in Malibu

Duration: 1 hour 30 minutes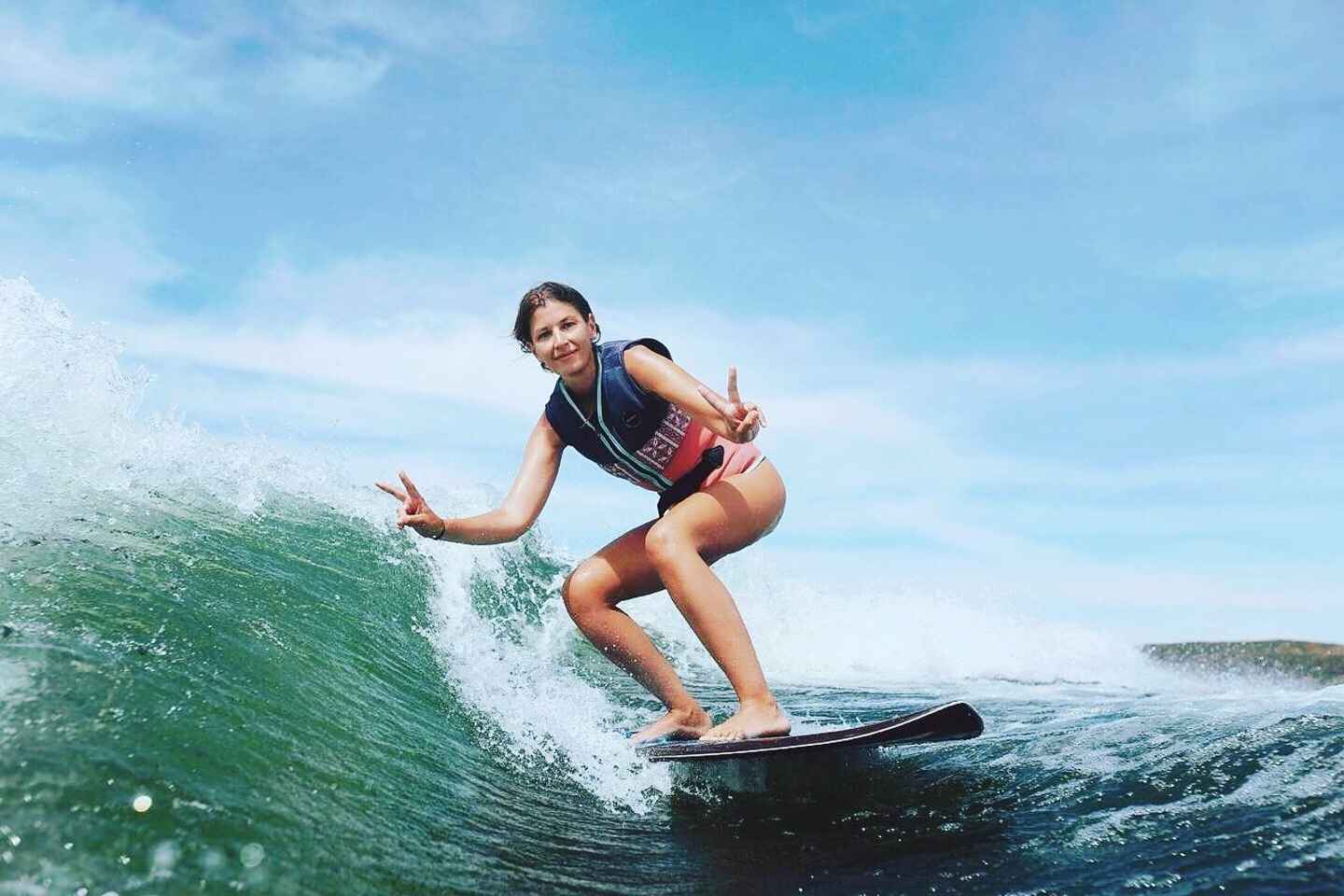 There is so much to explore in Los Angeles, so why not try wakeboarding and glide across the calm water of Castaic Lake? While engaging in this activity, get ready to be mesmerized by the scenery around you. Take some snaps of the scenic view and create memories of your stay. You can enjoy practicing how to wakeboard for 20 minutes and another 20 minutes for wake surfing. Moreover, you can have fun riding the tube for 20 minutes or hop on a jet ski and cruise the area for 30 minutes.
Los Angeles: Wakeboarding, Wakesurfing and Tubing

Duration: 2.0 hour
Are you bored with just swimming in the sea? Why not try the thrilling adventure of parasailing at South Lake Tahoe? There's nothing more exciting than having a bird's-eye view of the entire lake. A speedboat will pull the parasail through the air so you get to soak in the breathtaking views of the mountains and the lake. They offer three height options, in case you are not that good at dealing with scary heights. Don't worry about safety as it is guaranteed by an experienced crew who will accompany you. The good news is that you can take your whole group since they can cater to a maximum of 10 travelers.
South Lake Tahoe Parasailing

Duration: 45 minutes
Spend your vacation in California
California is your go-to destination if you want to enjoy some of the greatest beaches in the world. Whether you are just in for a swim or you want thrilling new adventures in the water, you can have it all. Consider spending your time in California's most stunning places for your next vacation.
Disclosure: Trip101 selects the listings in our articles independently. Some of the listings in this article contain affiliate links.
Get Trip101 in your inbox
Unsubscribe in one click. See our privacy policy for more information on how we use your data