You thought California was all about sandy beaches? Here is something that you may not know: north of San Francisco is Napa County, a paradise for wine lovers and foodies from all over the world. Hundreds of hillside vineyards, the Napa wine region is, for sure, full of delicious regional gourmet food, markets and wineries and with these 8 wine tours around the area, you'll have a great experience in California, far from the cliches and the common tourist attractions.
This mesmerizing van tour will take you all over the Napa and Sonoma Wine Country, far from any cliches about California. From vibrant San Francisco city, you and a small group will travel across the stunning valleys to learn about their famous wine culture. You'll visit at least two world-class wineries, including Domaine Chandon, hot tub Family Vineyards, Larson Family Winery, Cline Cellars, Homewood Winery, Viansa Winery and much more while enjoying a vast range of different beverages.
Guided by a professional, your full-day trip will not only be full of useful, interesting information, but you'll be blown away by the quality of the food and the wine you'll taste in the middle of a wonderful area.
Napa and Sonoma Wine Country Small-Group Tour with Lunch

Duration: 9 hours
On this great tour from the San Francisco, you'll travel on the Silverado Trail, through the breathtaking Napa wine valley on a lovely antique train, passing through many local towns on your way to the famous wineries of the area. And, traveling by train, enjoying the two-hour trip, looking at Napa's beautiful hilly scenery won't be the only enjoyable things on this tour.
After arriving at the winery, you'll be introduced to the organic farming practices, learn about the biodynamic grapes, the production process and the machinery but, most importantly, you'll fall in love with the delicious varieties of wines that you'll taste during a private tasting session with the local wine educator. This is an unmissable day-tour for all wine lovers!
Napa from San Francisco: Wine Tasting, Vineyard Tour, Lunch

Duration: 9 hours 30 minutes
You might be interested in these Airbnbs!
Last-Minute Deal
View Deal
Vacaville is a town an hours' drive away from San Francisco, where this tour will take you for an amazing shopping and wine tasting day-tour. First, with your VIP coupon, your journey will start with a four-hour shopping session at the famous Vacaville Premium Outlets, where you'll enjoy discounts and great deals on many products from designer outlets, like Michael Kors, Burberry and Calvin Klein.
Shop name brands such as J Crew, Gap, Banana Republic and Nike etc and then, along with your guide, you'll head to California's well-known wine country, where you'll appreciate tasting a lot of different wines. A sample, a glass, a bottle…whatever suits you! This is a great way to spend a day relaxing and enjoying the regions top-activities.
Small-group outlet shopping and Napa winery day trip from San Francisco

Price: from 82 USD

Website: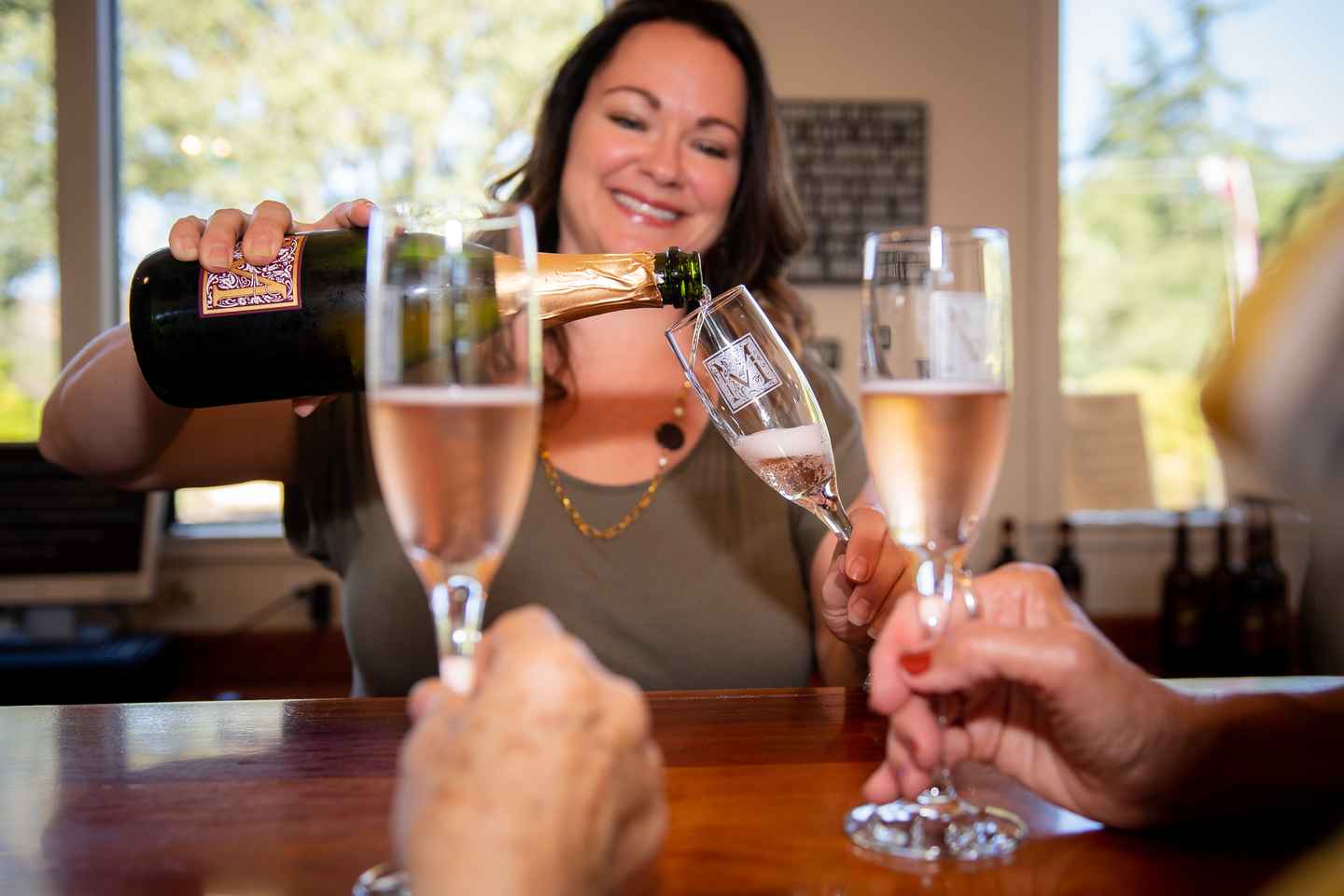 This full-day tour is an amazing opportunity to discover the wonders of this wonderful American state. From the stunning sequoia redwood trees of Muir Woods, the Sonoma and Napa Valleys and the Golden Gate Bridge, you'll spend an exciting, interesting and fun day on this tour.
You'll walk in the shadows of the world's tallest trees before learning about California's winemaking history, including the process and science. You'll also get to taste a variety of grapes and styles at three renowned wineries, where you will enjoy a delicious lunch on site. This is a must to get a close insight into Californian specialties.
San Francisco: Redwood & Wine Country Tour with Lunch & Wine

Duration: 10.0 hour
California wine country will exceed your expectations with this mesmerizing bicycle tour! Sipping wine while cycling across the wonderful hilly landscape, enjoying a typical lunch is sure to be a memorable experience that will please every visitor! You'll cycle through the beautiful vineyards of the Carneros region, in Napa Valley's countryside, while learning about the region's history from your guide.
You'll stop here and there at the local wineries for wine tastings and a picnic among the vineyards. From the California back roads, the family-owned wineries, the delicious wine and the local organic food, this leisurely day-out will blow your mind.
Carneros wine country Sip 'n' Cycle bike tour

Price: from 149 USD

Website:
This tour offers you a drive around the Napa Valley in a luxury Mercedes Sprinter Limousine, for a stunning discovery tour of four of the top-ranked wineries in the area. Based on your tastes and wishes, your guide will lead you to what makes Napa famous among wine lovers and foodies worldwide.
During the six hours of your tour, you'll enjoy a picturesque and traditional gourmet picnic lunch provided by "Girl and the Fig", a well-known 4-star restaurant and you'll learn about the history and culture of the Napa Valley while visiting the wineries handpicked by your professional driver-guide.
Visitors (up to 10 per tour) will go from vineyards and garden terraces to the wine cellar to discover the amazing Californian wines in an idyllic and scenic place.
San Francisco Napa Valley Small-Group Tour

Duration: 9 to 10 hours
In this six-hour tour around the Napa Valley, you'll about the region's rich wine history with your expert guide accompanying you all along the way and providing fun and factual commentary that'll make you better understand the Californian wine tradition. You'll visit four family-owned wineries for tastings and stop by the local favorite French-country bistro: The Girl & the Fig.
Your wine-discovery trip will be filled with a lot of interesting stories and facts, delicious wine tastings sessions, lovely local fresh food and breathtaking views all over the place. This is a must for those eager to get a memorable day in California.
Napa Valley Open Air Wine Trolley Tour with Lunch

Duration: 6 hours 30 minutes
The last but not the least, this tour is for sure one experience that'll please many visitors. Who wouldn't want to fly over the San Francisco Bay area to the Napa Valley and enjoy this famous region in a totally different way? On this guided tour, up to six lucky people will get to gaze at the breathtaking views of San Francisco, the Golden Gate Bridge, Alcatraz and Napa's rolling vineyards and will have the opportunity, once back on the ground, to taste wines at Jamieson Ranch Vineyards, one of the most prestigious places in the area.
Moreover, while enjoying the specialties of the Californian valley, visitors will learn about the passion, the work and science that make a world-class wine. This is a unique tour for a memorable experience.
VIP Napa or Sonoma Helicopter Wine Tasting from San Francisco

Duration: 3 hours 30 minutes
Discover one of the best wine regions in the USA!
With these eight great wine tours around the Napa Valley and the surrounding area, you'll get close to the traditional winemaking regions of California while enjoying the wonderful place in many different ways. If you're looking for a memorable experience in the USA, here, you'll surely find one!
Disclosure: Trip101 selects the listings in our articles independently. Some of the listings in this article contain affiliate links.
Get Trip101 in your inbox
Unsubscribe in one click. See our Privacy Policy for more information on how we use your data