When talking about vacationing in Portugal, the majority of the travelers may think about visiting the capital city Lisbon. While it is a must to visit Lisbon, Portugal is filled with other cities that are just as wonderful, like Porto. Set in the northwestern part of Portugal, the coastal city is famous for its opulent cottages, cobbled streets that are narrower than you could imagine and the breathtaking Ribeira, which is known as a Medieval district. Now, talking about how to explore Porto, you are presented with numerous options. You can explore on foot, by car or by bus. But, there is another choice. Ride a bike instead. You will find out why soon. Read on to learn about the top bike tours in Porto, Portugal.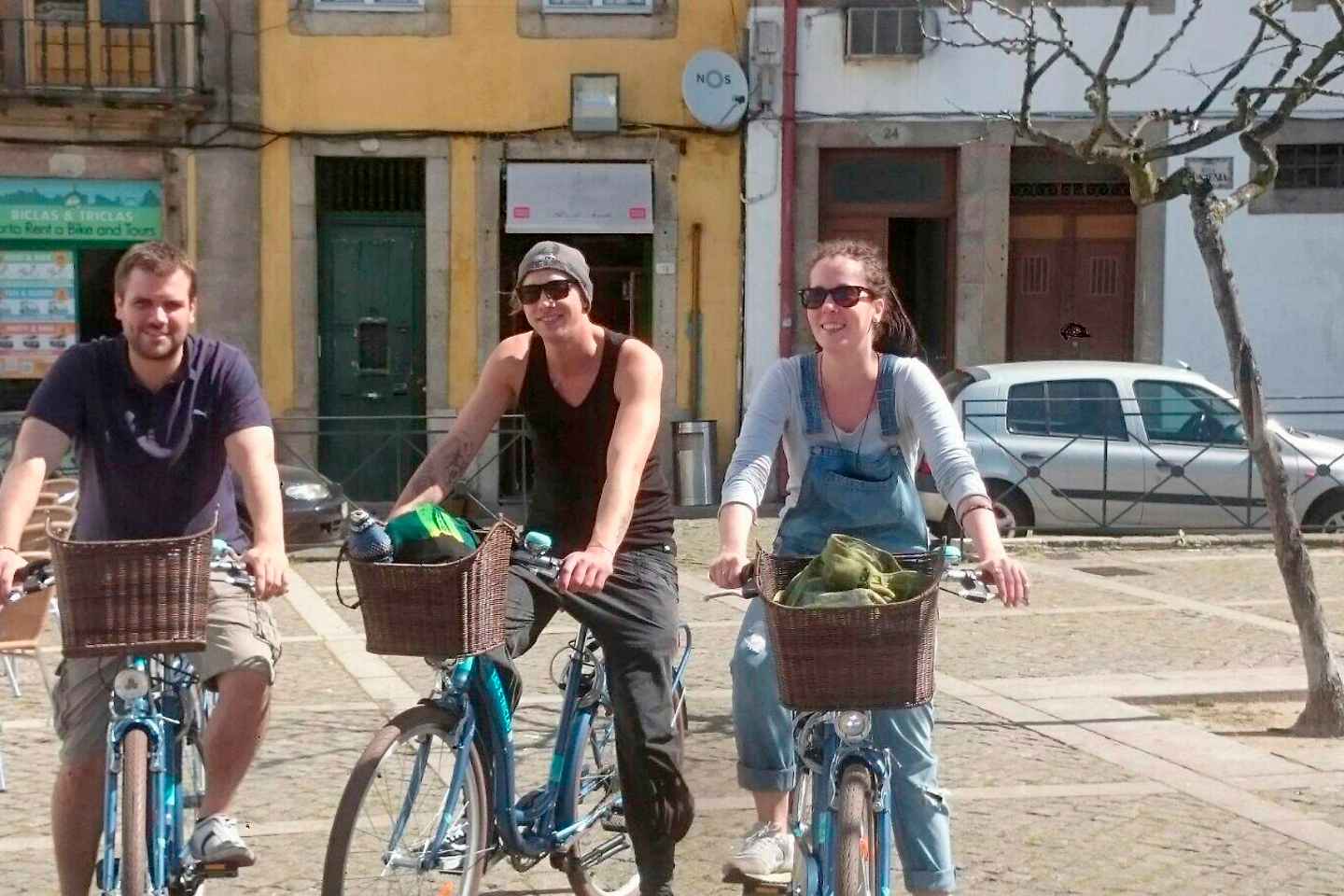 The sun is majestic and in Porto, you will have the opportunity to witness a spectacular sunset if you take this bike tour. Even though the bike tour is only as short as three hours, but there will be plenty of things to see and enjoy. The starting point will be at the Old Town of Porto. Here you will meet your experienced guide and start riding your bike to the beautiful beaches of the city like Foz and Matosinhos. After indulging for some time, move on to the other destinations such as City Park and Gaia waterfront. The best part is perhaps the ride along the banks of the Douro River, especially with the Porto sunset as the backdrop. Do not worry about safety because you will ride along either the cycle paths or the pedestrian paths.
Porto Sunset Bike Tour

Duration: 3 hour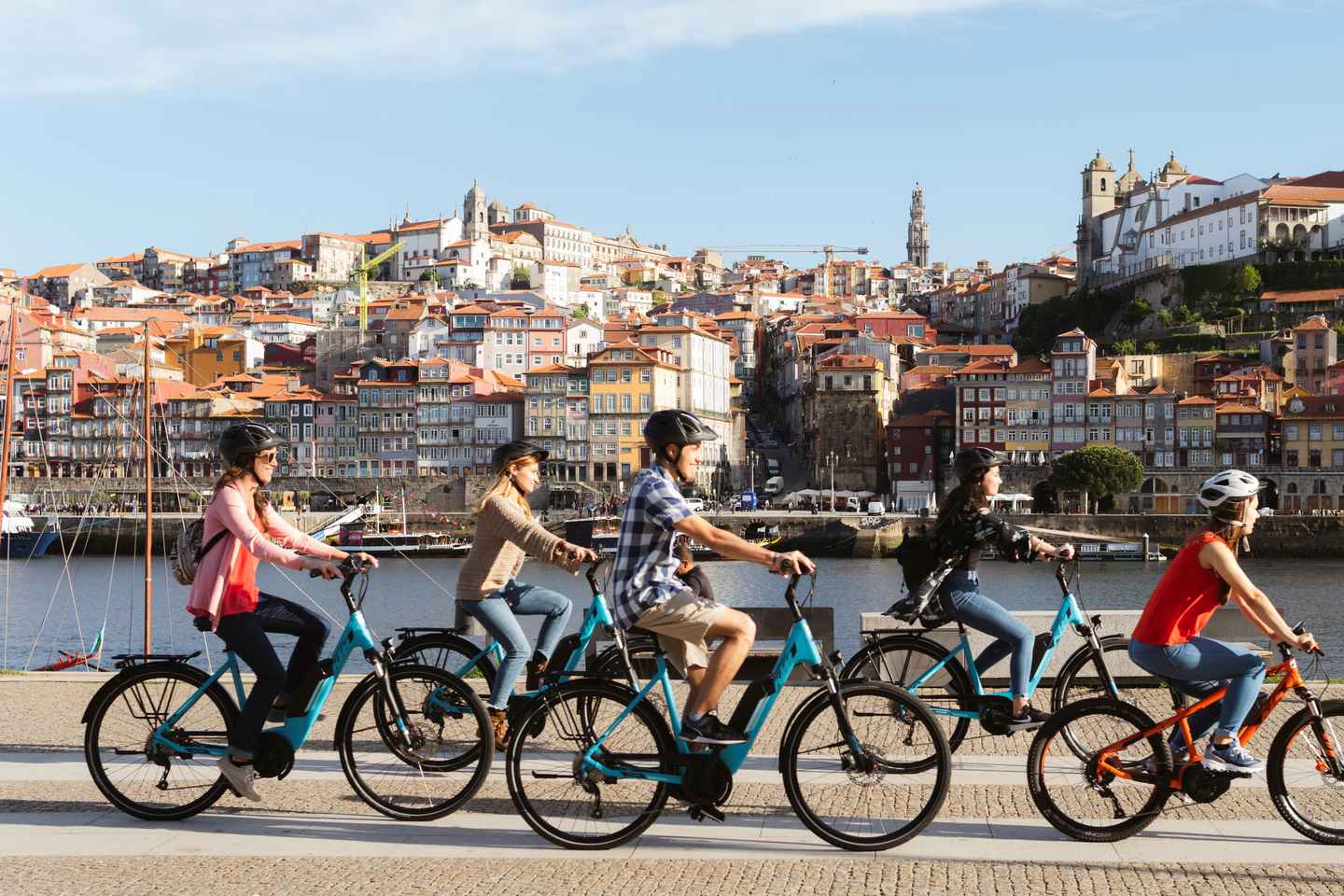 What an unforgettable experience you are going to have if you choose to take this bike tour, because you are going to ride an electric bike. Life will be so easy and your travel will be so convenient when the electric power gets involved. When you need to climb the hills of Porto, your electric bike will make it so effortless. Your electric bike will also take you to the gems of Porto, such as Cordoaria Garden, the Clérgios Tower, Gomes Teixeira Square and the Dom Luís Bridge. Then, when you get to the Ribeira neighborhood, you will have to hold your breath when you see the colorful Medieval streets.
Porto: City Highlights 3-Hour Guided Electric Bike Tour

Duration: 3 hour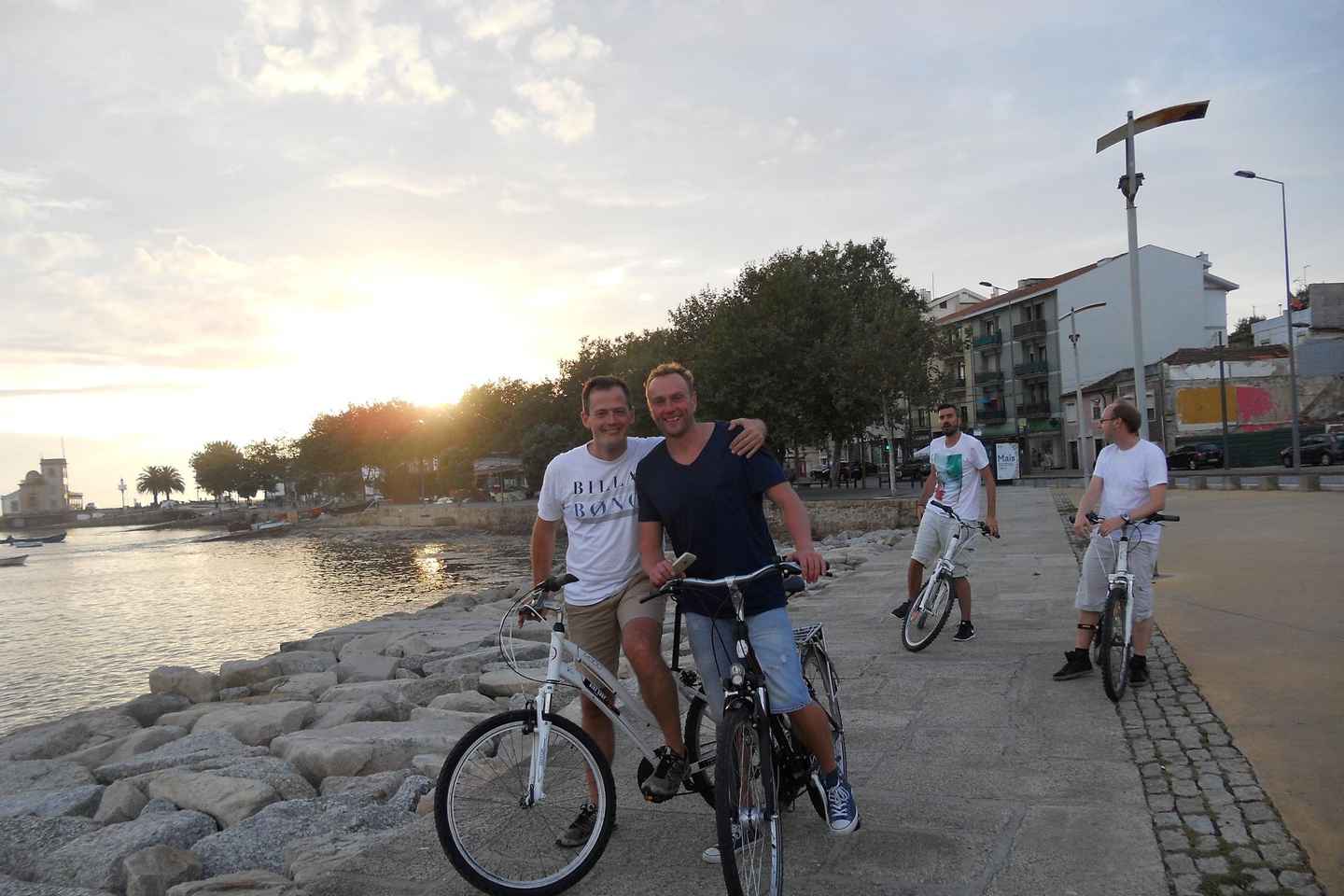 Be prepared to please your eyes with stunning vistas of the green spaces of Porto as you begin your journey with this dynamic bike tour. Lasting for approximately three hours, the tour will bring you through the lush parks and gardens in the city. Furthermore, let the cottages and monuments that you pass by along the way take your breath away. Finally, the tour will also take you to discover the charm of urban palaces from the 19th and 20th centuries.
Porto Downtown and Sightseeing Bike Tour

Duration: 3 hour
Why take a walk when you can have an eco-friendly bike that happens to have the power of electricity to help you get around easily? Take this tour that will take you to the highlights of the city with a professional local guide who knows everything about Porto. Some of the best stops that are included are Ribeira Square that sits along the banks of Douro River, Miragaia that is famous for its cheerful houses and narrow alleys, and Sao Bento Railway Station that boasts remarkable tile panels and showcases French-influenced design.
Porto Electric Bike Guided Sightseeing Tour

Duration: 3 hours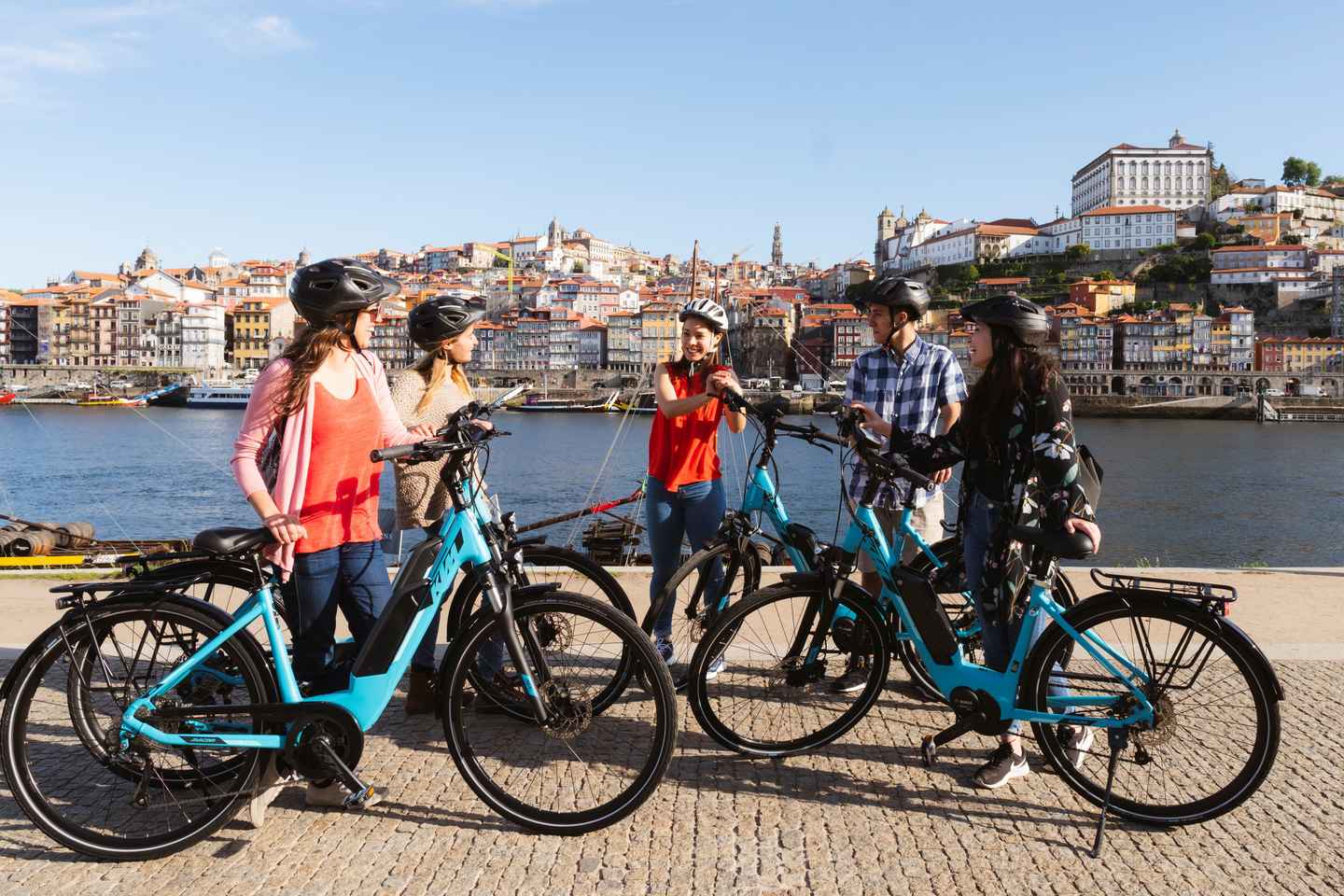 There is a deep connection between the sea and Porto river and you will find out the history between the two when you take this tour. While listening to the history explained by your tour guide, do not forget to bask in the breeze of the sea and absorb the vibrant atmosphere of the surrounding. You will also explore places such as Ribeira, Miragaia, and Foz Velha. Last but not least, you will have the opportunity to savor one of the most delectable Portuguese pastries called Nata, accompanied by a Portuguese coffee.
Porto: 3-Hour Old Town and Riverside Bike Guided Tour

Duration: 3 hour
What does an afternoon in Porto look and feel like? Take this bike tour and your curiosity will be answered. The tour will access areas that are not reachable by either cars or buses, so you can enjoy a less crowded environment. As the sun goes down, pause temporarily to marvel at the magnificent sunset that can be the backdrop of multiple places where you will be, such as the Old Town, City Park, and Gaia waterfront.
The Sunset Porto Bike Tour

Duration: 3 hours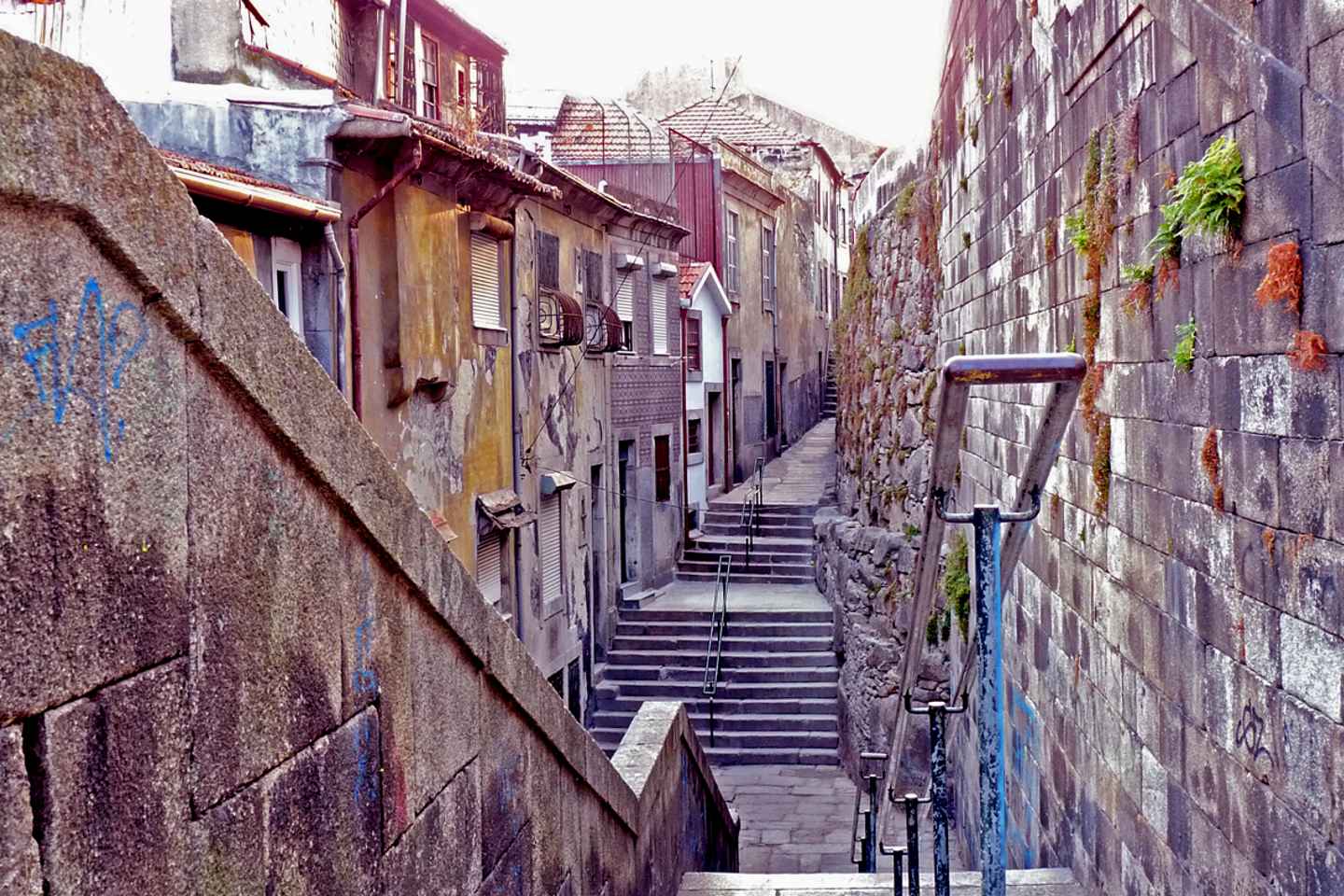 As you already know by now, Porto is loaded with wonderful things. To be sure that you discover the best of the city, a private bike tour is highly recommended. You will be accompanied with a local guide who has in-depth knowledge about the city, so ask as many questions as you want. The destination highlights of this tour include Cheese Castle, Tram Museum, Alfândega do Porto, Porto Wine Museum and Fishing village of Afurada. If you have no idea what is so attractive about these spots, save your questions for when you are on this bike tour.
Porto: Private Bike Tour with a Local Guide

Duration: 3 hour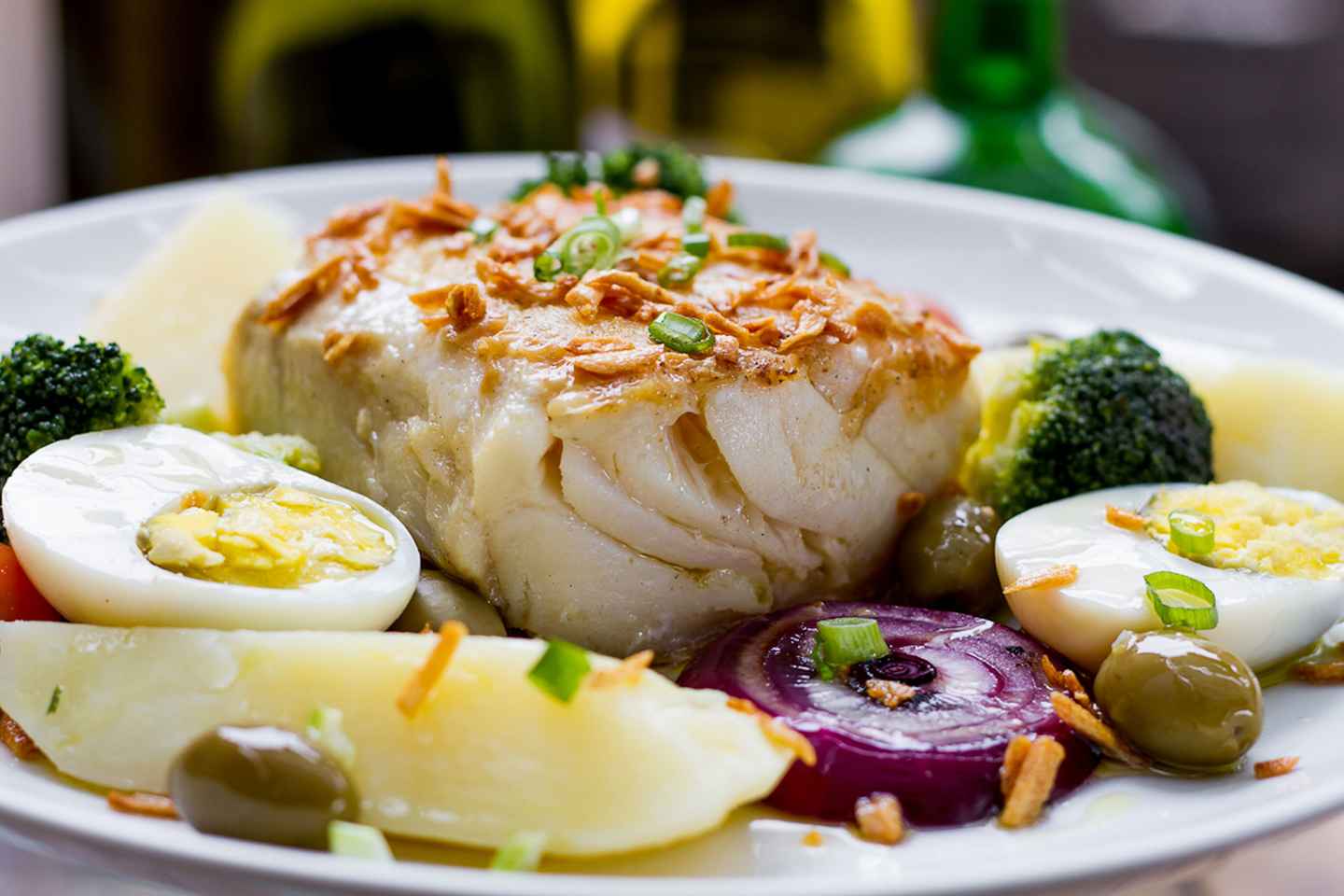 Your trip to a new destination will not be complete without savoring the local dishes. Book this bike tour that lasts for approximately four hours and seize the opportunity to indulge in a fresh fish meal in a popular restaurant in Porto. Savor every moment of eating the fish because it comes from the Atlantic coast. Before you finish your trip, you will be taken to a wine cellar that lets you indulge in the authentic taste of two Porto wines. In between indulging in the local dish and the wines, you will stops at Passeio Alegre Garden, Castelo do Queijo Fortress and Foz do Douro Sea Wall, among others.
Porto: Half-Day Gastronomic Bike Tour

Duration: 4 hour
Create as many memorable moments in Porto as possible
A bike tour may sound simple but apparently, there are many bike tour options that will take you to amazing places and help you create memorable moments in Porto. That is why you need to participate in at least one of the best bike tours mentioned above. Enjoy Porto with your bike!
Disclosure: Trip101 selects the listings in our articles independently. Some of the listings in this article contain affiliate links.
Get Trip101 in your inbox
Unsubscribe in one click. See our privacy policy for more information on how we use your data