As the capital of England and the United Kingdom, London is a beautiful 21st-century city that boasts of fascinating culture, rich traditions, breathtaking cityscapes, remarkable landmarks, and a wide range of exquisite restaurants and luxurious retail shops. You can find in the city the famous Big Ben Tower, The Buckingham Palace, The Tower of London, and other most-visited landmarks. If you are a stranger in this lovely city and has no clue of the sights you should see and the things you should try and your way around as a whole, you might as well check out this list of top day tours in London, UK, that you can take advantage of. Book now and make your vacation run smoothly and more conveniently. Feel free to browse below.
If you are in the fantastic city of London, and you have no idea of how to get to its amazing tourist attractions, this fantastic day seeing tour might make your vacation run a little smoother and more conveniently. Book this tour package and enjoy a day of getting to know London with a professional tour guide. Visit remarkable landmarks such as the Tower of London, Big Ben, Westminster Abbey, St. Paul's Cathedral, and many more. This tour package includes a professional guide, an airconditioned service vehicle, Thames River cruise, and admission fees to the destination points.
London in One Day with Tower of London and London Eye Upgrade

Duration: 9 hours
Some of us grew up following the adventures of Harry Potter, Ron Weasley, and Hermione Granger. We dreamed of studying at Hogwarts and interact with magical beings. If you are a Potterhead by heart, then this exciting and magical tour package might pique your interest. Get to visit the Hogwarts set and into the world of Harry Potter in Warner Bros. studio through this tour package. See original costumes, props, and other significant artifacts. You can also see Diagon Alley and the magical bank of Gringotts. You can take pictures of the fantastic Platform 9 ¾. This package includes an airconditioned car service and admission fees.
London Harry Potter Tour of Warner Bros. Studio with Admission

Duration: 7 hours
Are you a hardcore rock music enthusiast? If so, why don't you try this excellent tour package, and dive into London's rock music scene? You can choose between a morning tour or an afternoon tour. Hop in the service vehicle and enjoy the ride through music history by visiting Londons rock and roll landmarks such as Tin Pan Alley, Abbey Road Zebra Crossing, Apple HQ, and more. This tour package includes a professional travel guide and a comfortable airconditioned service vehicle.
London Rock Music Tour

Duration: 8 hours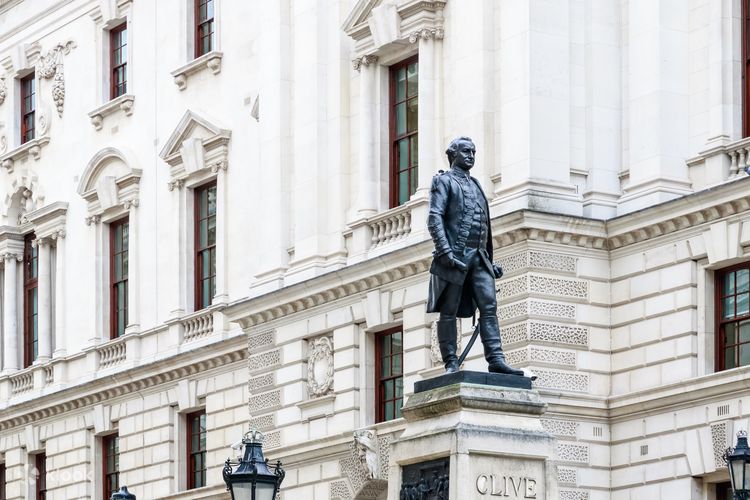 Done with all the shopping and dining? If you are interested in diving into the culture, heritage, and history of the gorgeous city of London, this fantastic tour package can help you get into that. Get to visit the exact same rooms that sheltered Winston Churchill and his cabinet during the wrecking havoc of the World War ll. See war rooms, war artifacts, and other paraphernalia that is relevant to the history of the city. This wonderful tour package includes entrance fees to the Cabinet War Rooms, Churchill Museum, and the Churchill's Bunker.
Churchill War Rooms Ticket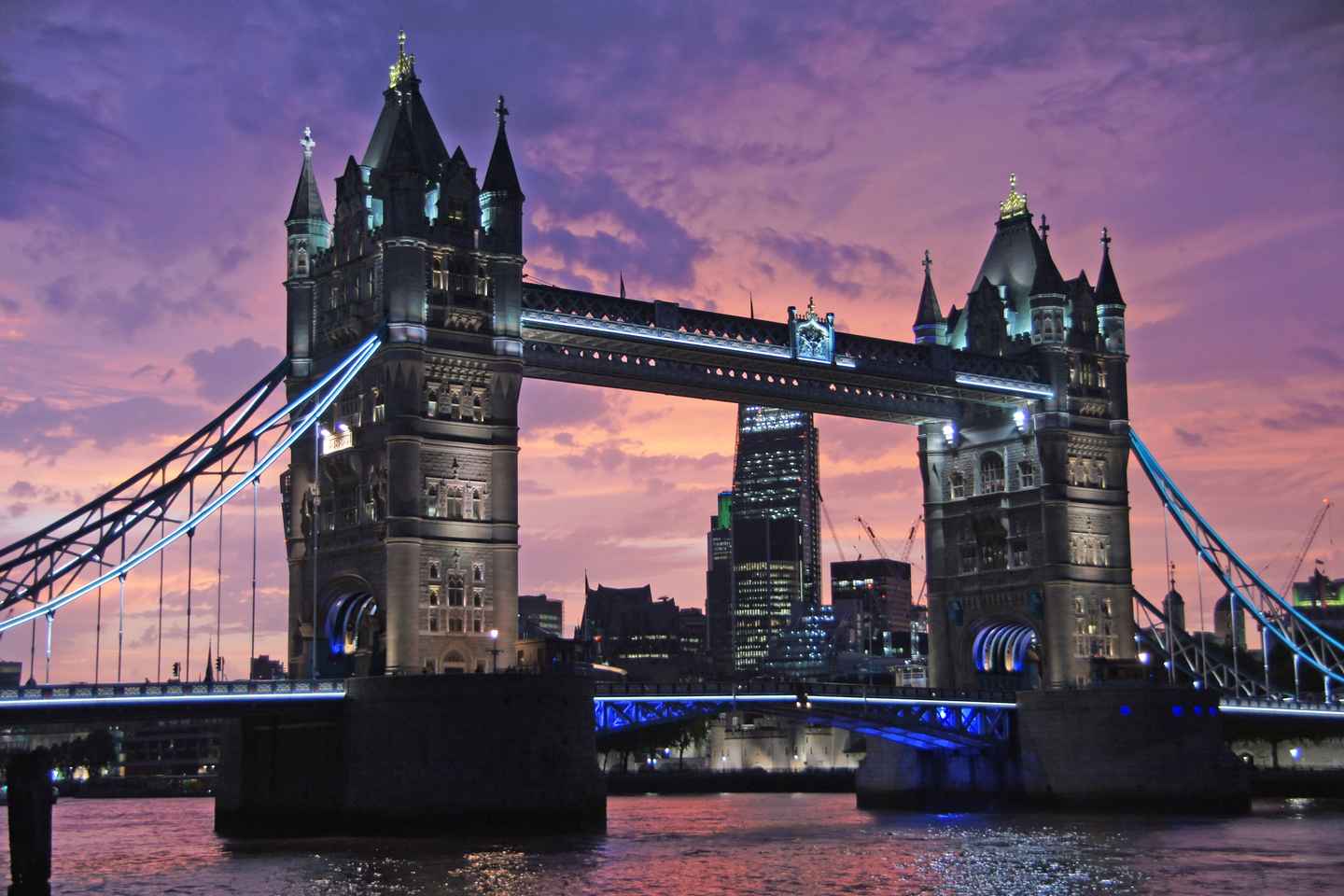 If you are not a fan of crowded tours and more of a private kind of person, this London private tour might be ideal for you. Explore London through this customized tour package and see interesting landmarks guided by a hospitable local. Not only that, your tour guide might show you secret gems in London that are not included in most public tour packages in the market. Note that what's included in this package is only the fee for the guide and the customized tour itinerary. Excluded are food expenses, entrance fees, personal expenses, and transportation around the city.
London Private Welcome Tour with a Local Guide

Duration: 2.0 hour
If aside from the sights and the sounds, you are also interested in the market scene where people socialize and make friends, you should book this amazing tour package. Experience the hustle and bustle of the London market, make connections, share recipes, and bag home nutritious and fresh produce. Relish in the convenience of being chauffeured around town with your itinerary customized according to your preference. Visit the Bricklane, Spitalfields, Nottinghill's Portabello Market, Borough Market, and more. This tour includes hotel pick-up and drop-off, transport service, and admission to the markets.
Independent London Markets Tour with Private Driver

Duration: 8 hours
Experience a day of touring the city of London and marveling at the beauty of its famous landmarks through this fantastic tour package. Witness the Changing of the Guards. Visit and say a little prayer at the St. Paul's Cathedral. Have a wonderful time cruising the river of Thames. Spend some time sipping tea or drinking fine wine at Harrod's. This tour package includes an airconditioned service vehicle, professional guide, private river Thames cruise, cream tea and wine at Harrod's, and a tour to Tower London and St. Paul's Cathedral.
Magic of London Tour with Afternoon Tea at Harrods

Duration: 9.5 hours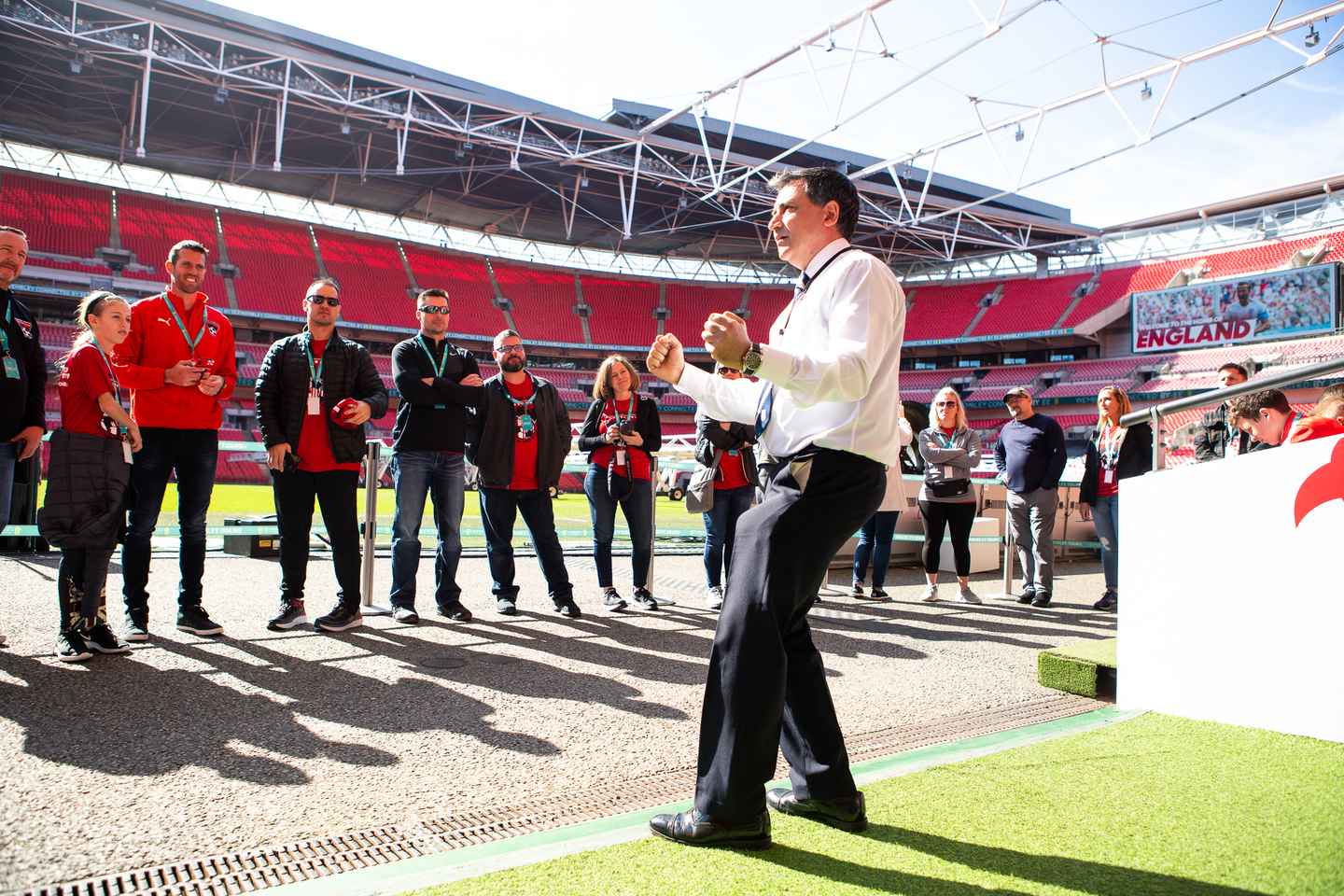 Are you an avid sports fan? If so, you can't just leave London without getting to see Wembley Stadium. If you like to visit this fantastic landmark but don't know your way around, here is a 75-minute tour package that revolves around it. See the place in person and learn about its highlights throughout history. Plus, you will also get to visit the England dressing room, player tunnels, royal box, and see the entire stadium from an amazing vantage point. This package includes the tour guide fee and all of the behind-the-scenes access.
London: Wembley Stadium Guided Tour

Duration: 2.0 hour
Is it your first time in London? Having problems in organizing your itinerary? Confused with the transport system in London? If all your answers to these questions are yes, then you need to book this fantastic tour package as soon as possible. Through this tour package, you will get to see the Tower of London and the Crown Jewels, the White Tower, Traitor's Gate, Tower Green, and many more. Included in this tour package is entrance to the tower and Crown Jewel displays, Yeoman Warder 'Beefeater' guided tour and talk, and entry the Tower of London.
Tower of London Ticket with Crown Jewels and Beefeater Tour

Duration: 1 day
See beautiful and most-visited attractions in London while on top of a vintage double-decker bus. While at it, meet lovely new people, make friends, and share the whole experiences merrily. You know as they say, the more the merrier. Get to marvel at the beauty of the structure of the Big Ben, London Eye, and Westminster. On top of that, get to see the remarkable Stonehenge after the trip on the Thames. This tour package includes a double-decker service vehicle, a trip to the Thames, Changing of the Guards, admission fee to the Stonehenge, a professional guide, and a private Thames River cruise.
London Open-Top Bus Tour and Stonehenge Visit

Duration: 10 hours
Beautiful London
Surely, being a stranger in a foreign city can be overwhelming sometimes. Learning your way around and the places you should see can be a confusing task. So this is where this article comes in. We hope to be of help to you in making your vacation more convenient and memorable. Choose which tour you would like to try from this list of top day tours in London, according to your liking. May you have a fantastic London experience ahead.
Disclosure: Trip101 selects the listings in our articles independently. Some of the listings in this article contain affiliate links.
Get Trip101 in your inbox
Unsubscribe in one click. See our privacy policy for more information on how we use your data